NAVIGATION COLUMN
Home Page

The Keninger Archives
The Propagander

Yahoo Groups:
History 1 Day 2
Nuremburg Data


---
Daily History Pages:
---





FAIR USE NOTICE: This site could contain copyrighted material the use of which has not always been specifically authorized by the copyright owner. We are making such material available in our efforts to advance understanding of historical, political, human rights, economic, democracy, scientific, environmental, and social justice issues, etc. We believe this constitutes a 'fair use' of any such copyrighted material as provided for in section 107 of the US Copyright Law. In accordance with Title 17 U.S.C. Section 107, the material on this site is distributed without profit to those who have expressed a prior interest in receiving the included information for research that could include educational purposes. If you wish to use copyrighted material from this site for purposes of your own that go beyond 'fair use', you could most likely need to obtain permission from the copyright owner.


August 2




1100 King William II of England, son of William the Conqueror, is killed by an arrow while hunting in the New Forest after allegedly being mistaken for a deer.

1552 The Treaty of Passau revokes the Augsburg Interim of 1548 and gives religious freedom to Lutherans in Germany.




1589 Henry III of France is assassinated at St. Cloud by Jacques Clement.




1696 Birth: Mahmud I, Ottoman sultan, fought the Austrians and Russians.

1718 The Quadruple Alliance is formed by Britain, the Netherlands, France and the Holy Roman Empire against an aggressive policy pursued by Spain.




1754 Birth: Pierre Charles L'Enfant, eccentric genius, architect, engineer, Revolutionary War officer. Died in 1825.

1769 The city of Los Angeles is named. Gaspar de Portola, a Spanish army captain, and Juan Crespi, a Franciscan priest, on their way north from San Diego, liked the area and decided to name it Nuestra Senora la Reina de Los Angeles de Porciuncula, which means, Our Lady the Queen of the Angels of Porciuncula - Porciuncula being a chapel in Italy.

1776 US Revolutionary War: Members of the Continental Congress begin adding their signatures to the Declaration of Independence.

1782 US Revolutionary War: George Washington invents the Honorary Badge of Distinction.

1791 Samuel Briggs and his son Samuel Briggs, Jr. receive a joint patent for their nail-making machine. They are the first father-son pair to receive a patent.

1802 Napoleon Bonaparte of France is declared 'Consul for life', giving him the power to name his successor.

1830 Charles X abdicates after a three day uprising in Paris.




1835 Birth: US inventor Elisha Gray. Founder of the Western Electric Company, he filed a patent on a telephone device only hours after Alexander Graham Bell.

1858 The first mailboxes are installed along the streets of Boston and New York City. The idea of mailboxes began in Belgium in 1848.

1858 The British Parliament passes the India Bill, transferring the government of India to the Crown from the East India Company.

1861 US Civil War: The United States Congress passes the first income tax. The revenues are intended for the war effort against the South. The tax is never actually enacted.




1864 US Civil War: Union General Ulysses S. Grant appointes General Philip Sheridan commander of the Army of the Shenandoah. Within a few months, Sheridan will drive a Confederate force from the Shenandoah Valley and destroy nearly all possible sources of Rebel supplies, helping to seal the fate of the Confederacy. In the summer of 1864, Confederate General Robert E. Lee had sent part of his army at Petersburg, Virginia, commanded by Jubal Early, to harass Federal units in the area of the Shenandoah and threaten Washington, D.C. The Confederates had used the same strategy in 1862, when General Thomas J. "Stonewall" Jackson effectively relieved Union pressure on Richmond with a campaign in the Shenandoah. In July, Early marched his army through the valley and down the Potomac to the outskirts of Washington, forcing Grant to take some of his troops away from the Petersburg defenses and protect the nation's capital. Frustrated by the inability of Generals Franz Sigel and David Hunter to effectively deal with Early's force in the Shenandoah, Grant turned to General Philip Sheridan, a skilled general who served with him in the west before Grant became the overall commander of Union forces in early 1864. Surprisingly, Grant had placed Sheridan, an effective infantry leader, in charge of the Army of the Potomac's cavalry division for the campaign against Lee. Now Grant handed Sheridan command of the Army of the Shenandoah, comprising of 40,000 troops that included many demoralized veterans of the summer campaign. Sheridan wasted little time, beginning an offensive in September that routed Early's army and then destroyed most of the agricultural resources of the region. Although this victory is not as famous as Union General William T. Sherman's march through Georgia, which took place at the same time, it may have been even more complete. The Shenandoah Valley, so important throughout the war, was rendered useless to the Confederacy by the end of the fall.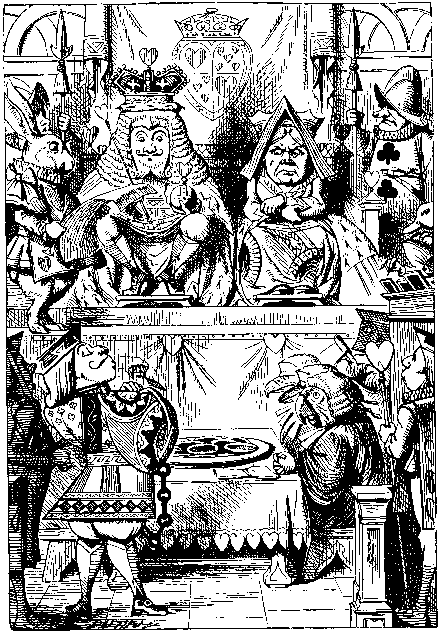 1865 Alice's Adventures in Wonderland by Lewis Carroll is published. It is soon withdrawn because of bad printing. Only 21 copies of the first edition survive making it one of the rarest 19th century books.




1871 Birth: John Sloan, artist. Died in 1951.




1876 "Wild Bill" Hickok, one of the greatest gunfighters of the American West, is murdered in Deadwood, South Dakota. Born in Illinois in 1837, James Butler "Wild Bill" Hickok first gained notoriety as a gunfighter in 1861 when he coolly shot three men who were trying to kill him. A highly sensationalised account of the gunfight appeared six years later in the popular periodical Harper's New Monthly Magazine, sparking Hickok's rise to national fame. Other articles and books followed, and though his prowess was often exaggerated, Hickok did earn his reputation with a string of impressive gunfights. After accidentally killing his deputy during an 1871 shootout in Abilene, Texas, Hickok never fought another gun battle. For the next several years he lived off his famous reputation, appearing as himself in Buffalo Bill Cody's Wild West show. Occasionally, he worked as guide for wealthy hunters. His renowned eyesight began to fail, and for a time he was reduced to wandering the West trying to make a living as a gambler. Several times he was arrested for vagrancy. In the spring of 1876, Hickok arrived in the Black Hills mining town of Deadwood, South Dakota. There he became a regular at the poker tables of the No.10 Saloon, eking out a meager existence as a card player. On this day in 1876, Hickok was playing cards with his back to the saloon door. At 4:15 in the afternoon, a young gunslinger named Jack McCall walked into the saloon, approached Hickok from behind, and shot him in the back of the head. Hickok died immediately. McCall tried to shoot others in the crowd, but amazingly, all of the remaining cartridges in his pistol were duds. McCall was later tried, convicted, and hanged. Hickok was only 39 years old when he died. The most famous gunfighter in the history of the West died with his Smith & Wesson revolver in his holster, never having seen his murderer. According to legend, Hickok held a pair of black aces and black eights when he died, a combination that has since been known as the Dead Man's Hand.

1887 Rowell Hodge patents barbed wire.

1914 WW1: General Helmuth von Moltke is appointed commander of all German armies in the field.

1914 WW1: Germany occupies Luxembourg and sends an ultimatum to Belgium to allow passage of its troops across its territory.

1915 WW1: HMS Ben My Chree, a former passenger steamer converted to a seaplane carrier and equipped with a steam catapult, took up station in the Sea of Maramara. She launched two Short 184 seaplanes, built under contract by Mann Egerton of Norwich, powered by 260HP Sunbeam engines and armed with reinforced 14in naval torpedoes. The attack, led by Lieutenant Commander C. H. Edmonds, sank a 5,000 ton Turkish freighter carrying supplies to Turkish troops opposing the Anzacs at Gallipoli. This was the first ship sunk by an aerial torpedo. On 17 August, Lieutenant Commander C. H. Edmonds and Flight Lieutenant G. B. Dacre were launched from the seaplane carrier off the island of Lemnos at the top of the Aegean. Edmonds sank another Turkish vessel, but Dacre suffered engine failure and had to put down on the sea, where a Trukish tug intent on his capture raced towards him. Dacre released his torpedo, which blew the tug out of the water, then remedied his engine fault, took off and returned to his ship.

1918 Russian Revolution: The Soviet city of Archangel is occupied by the Allies.

1922 Death: Alexander Graham Bell.




1923 Death: President Warren G. Harding, on a tour of Alaska and the West Coast, dies of a stroke in a San Francisco hotel at the age of 58 as rumours of a potential corruption scandal swirl in Washington.




1923 Calvin Coolidge is sworn in as the 30th president of the United States, following the death of Warren G. Harding. The oath of office is given by the president's father, a Vermont Justice of the Peace.

1926 John Barrymore and Mary Astor star in the first showing of the Vitaphone System. The system is the first combining of picture and sound for movies.

1933 Colonel Graham Seton Hutchinson begins publication of The National Worker, a pro-Nazi periodical.

1933 Holocaust: The Breslau Jewish Community News is closed by the Nazis.




1934 Death: Paul von Hindenburg und Benecckendorf. During World War I, supreme military commander and field marshal. German president until his death. In 1933, Hindenburg appointed Hitler Reich Chancellor saying he did not want to approve a limited military dictatorship by General von Schleicher because of what he described as "reasons of constitutional law."

1934 German Chancellor Adolf Hitler declares himself Fuehrer (supreme leader) on the death of President Paul von Hindenburg.

1934 The German armed forces swear a personal oath of loyalty to Adolf Hitler.

1936 Hitler finds a strange rock he calls Wotan's Hand and mounts it in a special glass case, displaying it as though it were a holy relic.

1936 A gathering organized by the American Forward Movement in Asheville, N.C., collapses when a rabbi attempts to attend the conference.

1936 Spanish Civil War: The State Department urges Americans in Spain to leave.

1938 A major clash breaks out between Socialists and Nazis in Switzerland.

1939 After a lengthy debate the British House of Commons votes itself a summer holiday. It is not scheduled to return until October 21.

1939 Albert Einstein helps write a letter to President Roosevelt, warning him of the possibility that Nazi Germany might be attempting to build an atom bomb. "This new phenomena (atomic energy) would also lead to the construction of bombs. A single bomb of this type, carried by boat and exploded in a port, might very well destroy the whole port, together with some of the surrounding territory. However, such bombs might very well prove to be too heavy for transportation by air." Roosevelt soon issues orders for a U.S. effort to investigate building an atomic bomb. (Howarth)

1939 U.S. President Roosevelt signs the Hatch Act. The act prohibits civil service employees from taking an active part in political campaigns.




1943 Holocaust: During a Jewish uprising at Treblinka, many of the camp's 850 workers manage to break out and enjoy a brief taste of freedom before German reinforcements are brought in. Only about 100 escape the dragnet. Fewer still survive the war. (Apparatus)

1943 WW2: August 2-3 Hundreds of Allied bombers once again bomb Hamburg.

1943 General George S. Patton slapps a private at an army hospital in Sicily, accusing him of cowardice. Patton is later ordered by General Dwight D. Eisenhower to apologize for this and a second, similar episode.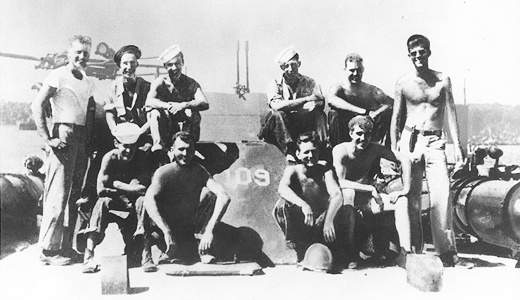 1943 The U.S. Navy patrol torpedo boat, PT-109, sinks after being attacked by a Japanese destroyer. The boat is under the command of Lt. John F. Kennedy.

1944 The Warsaw Uprising: The uprising continues as Polish insurgents seize two-thirds of Warsaw. For three days they await a German counter-attack confident they can hold it off and achieve liberation before the Red Army arrives.

1945 Cold War: In Berlin, President Harry S. Truman, Soviet leader Joseph Stalin and British Prime Minister Clement Attlee of Britain establish a new de facto western frontier for Poland along the Oder and Neisse Rivers.




1958 The nuclear-powered submarine Nautilus becomes the first vessel to cross the North Pole under water.

1962 Robert Zimmerman changes his name.

1964 The Nam: The Pentagon reports the first of two North Vietnamese attacks on U.S. destroyers in the Gulf of Tonkin.

1970 The British army uses rubber bullets for the first time to quell a riot in Northern Ireland.




1974 Watergate: John Dean is sentenced to 1-4 years in prison for his involvement in the Watergate cover-up.

1981 US air traffic controllers go on strike, despite a warning from President Ronald Reagan that they would be fired.




1984 Charles Schulz' award-winning comic strip is picked up by the Daily Times in Portsmouth, Ohio. With the addition of this paper, Peanuts, featuring Charlie Brown, Snoopy, Lucy, Pigpen, Linus, Peppermint Pattie, Woodstock and the gang, become the first comic strip to appear in 2,000 newspapers.

1983 It is designated that the third Monday of January will henceforth be a federal holiday in honor of Dr. Martin Luther King, Jr.

1987 Iran-Contra: The Iran-Contra hearings finally end, with none of the 29 witnesses tying President Ronald Reagan directly to the diversion of arms-sales profits to Nicaraguan rebels. Note: These hearings introduce the concept of 'Plausable Denial' to the political glossery.

1988 The Soviet Union releases Mathias Rust, the young West German pilot who had landed a light plane in Moscow's Red Square in May 1987.

1988 U.S. military investigators conclude that "crew errors" are the cause of the shooting down of an Iranian passenger jet on July 3, 1988.




1989 NASA confirms Voyager 2's discovery of 3 more moons of Neptune designated temporarily 1989 N2, 1989 N3 & 1989 N24.

1989 Trade restrictions between Britain and Argentina are lifted for the first time since the 1982 Falklands war.




1990 Gulf War 1: Iraq invades the oil-rich country of Kuwait, claiming that Kuwait has driven down oil prices by exceeding production quotas set by OPEC.

1994 Serbia threatens to cut all aid to the Bosnian Serbs if they don't approve an international peace plan.




1994 Rwanda's new coalition government states it will prosecute those responsible for the massacres in recent months.

1995 By a narrow margin, the Senate rejectes public hearings into the sexual harassment allegations against Senator Bob Packwood, R-Oregon.

1995 Cold War: China orders the expulsion of two U.S. Air Force officers. The two are said to have been caught spying on military sights.

1997 Iran's new president, moderate Muslim cleric Mohammad Khatami, takes office with a message of peace to the world.

1999 In a magazine interview, Hillary Rodham Clinton says her husband had lied at first about his relationship with Monica Lewinsky to protect her.

2000 The Republican Party nominates George W. Bush and Dick Cheney to head its ticket for the November 2000 elections.

2004

---
^ Top of Page ^
---

Click Here to email the Webmaster of this site.

Web Page Design by Nathan
This page was last updated on August 26, 2005