NAVIGATION COLUMN
Home Page

The Keninger Archives
The Propagander

Yahoo Groups:
History 1 Day 2
Nuremburg Data


---
Daily History Pages:
---





FAIR USE NOTICE: This site could contain copyrighted material the use of which has not always been specifically authorized by the copyright owner. We are making such material available in our efforts to advance understanding of historical, political, human rights, economic, democracy, scientific, environmental, and social justice issues, etc. We believe this constitutes a 'fair use' of any such copyrighted material as provided for in section 107 of the US Copyright Law. In accordance with Title 17 U.S.C. Section 107, the material on this site is distributed without profit to those who have expressed a prior interest in receiving the included information for research that could include educational purposes. If you wish to use copyrighted material from this site for purposes of your own that go beyond 'fair use', you could most likely need to obtain permission from the copyright owner.


August 7


0117 Death: Marcus Trajan, 65, Roman emperor from A.D. 98-117. The second of the so-called 'five good emperors', his attitude toward Christianity gradually changed from toleration to persecution, and it was during Trajan's rule that Apostolic Father Ignatius of Antioch was martyred.


0317 Birth: Constantius II, Roman emperor (337-61).

0768 Stephen III begins his reign as Pope.

1409 The Council of Pisa closes. Convened to end the Great Schism (1378-1417) caused by two rival popes, the Council in fact elects a third pope, Alexander V (afterwards regarded as an antipope).

1498 Christopher Columbus arrives in the Caribbean.

1560 Ratification of the Scots Confession by the Scottish Parliament marks the triumph of the Reformation in Scotland, under the leadership of John Knox. (In 1647, the Scots Confession is superseded by the Westminster Confession.)

1598 Birth: Georg Stiernhielm, father of Swedish poetry, (Hercules).

1620 Kepler's mother is arrested for witchcraft.


1742 Birth: Nathaniel Greene, General, American Revolutionary War. Died in 1786.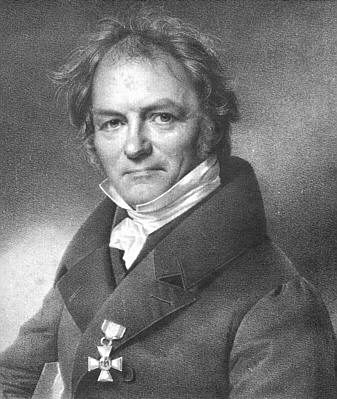 1779 Birth: Carl Ritter, the German co-founder of modern geographical science.


1782 US Revolutionary War: General George Washington, the commander in chief of the Continental Army, creates the 'Badge for Military Merit,' a decoration consisting of a purple, heart-shaped piece of silk, edged with a narrow binding of silver, with the word Merit stitched across the face in silver.

The badge is to be presented to soldiers for 'any singularly meritorious action' and permits its wearer to pass guards and sentinels without challenge. The honoree's name and regiment were also to be inscribed in a 'Book of Merit.' Washington's 'Purple Heart' was awarded to only three known soldiers during the Revolutionary War: Elijah Churchill, William Brown, and Daniel Bissell, Jr. The 'Book of Merit' was lost, and the decoration was largely forgotten until 1927, when General Charles P. Summerall, the US Army chief of staff, sent an unsuccessful draft bill to Congress to 'revive the Badge of Military Merit.' In 1931, Summerall's successor, General Douglas MacArthur, took up the cause, hoping to reinstate the medal in time for the bicentennial of George Washington's birth.




On 22 February 1932, Washington's 200th birthday, the US War Department announced the creation of the 'Order of the Purple Heart.' In addition to aspects of Washington's original design, the new Purple Heart also displays a bust of Washington and his coat of arms. The Order of the Purple Heart, the oldest American military decoration for military merit, is awarded to members of the US armed forces who have been killed or wounded in action against an enemy. It is also awarded to soldiers who have suffered maltreatment as prisoners of war.



1789 The US War Department is established by the US Congress.

1819 At the Battle of Boyac, Bolivar defeats the Spanish in Colombia.

1840 The British Parliament bans the employment of small boys to climb inside chimneys to sweep them, by passing an Act prohibiting their employment.


1870 Birth: Gustav Krupp von Bohlen und Halbach. (1870-1950) German arms tycoon who took his wife's family name in 1906 at the Kaiser's request. Initially cool towards Hitler, he later evolved into a super-Nazi. Krupp was tried at Nuremberg for exploiting forced laborers, but was declared unable to stand trial because of senility and died on his estate in Bluehnbach, Austria.


1876 Birth: Mata Hari (Margaretha Geertruida Zelle), a dancer in Paris who joined the German secret service in 1907 and during WW1 betrayed important military secrets confided to her by the many high Allied officers who were on intimate terms with her. In 1917 she is arrested, convicted, and executed by the French.


1882 A feud between the Hatfield family of southern West Virginia and the McCoys of eastern Kentucky breaks out. About 100 are either killed or wounded.

1886 Birth: Louis Hazeltine, inventor (neutrodyne circuit, making radio possible).

1887 Birth: Hermann Rausching. (1887-1961) Joined the NSDAP in 1926 and became Danzig Senate president in 1933. Broke with Hitler and the Nazis and immigrated to Switzerland in 1936 and later to the United States. Wrote several highly critical but informative books on Hitler and his plans for the future. Some historians consider him a spurious source.

1888 Theophilus Van Kannel of Philadelphia receives a patent for the revolving door - described as a storm door structure.


1903 Birth: Rudolf Ising, Acadamy Award-winning cartoonist. Died in 1992.

1903 Birth: Louis Leakey, British archaeologist and anthropologist (1964 Richard Hooper Medal), palaeontologist who uncovered evidence of man's early evolution, including a 1,750,000 year-old skull.


1912 The Progressive Party nominates Theodore Roosevelt for president.

1914 WW1: Germany invades France.

1920 Hitler tells an audience in Salzburg, Austria, that "the same movement that started in Austria in 1904, has just now begun to gain a footing in Germany." This is an obvious reference to Walter Riehl's Austrian National Socialist Workers Party (DNDAP). (Forgotten Nazis)

1927 The Peace Bridge between the US and Canada is dedicated.


1928 Birth: The Amazing Randi (James Randi), in Toronto, Ontario, skeptic magician. Note: Mr. Randi is undoubtedly one of the most intelligent human beings alive today.

1928 The US dollar begins to shrink as new bills, one third smaller than previously, are issued by the US Treasury Department.

1929 Nazi Eugenics: The Völkischer Beobachter #181 reports that during the annual Party gathering at Nuremberg Hitler had held up the ancient Spartan policy of selective infanticide as an archetype (a model) for Germany. "If Germany every year would have one million children," Hitler said, "and would eliminate 700 -800,000 of the weakest, the end result would probably be an increase in (national) strength."

1933 Holocaust: Jews in Nuremberg are forbidden to use the municipal baths and swimming pools.

1934 Five Americans are beaten in Nuremberg for refusing to give the Nazi salute.

1934 Belgium orders the antisemitic Green Shirts disbanded.

1934 The US Court of Appeals upholds a lower court ruling striking down the government's attempt to ban the controversial James Joyce novel "Ulysses."

1938 The Beirut synagogue is bombed by Arab terrorists.

1939 Count Ciano requests a meeting with Joachim von Ribbentrop.




Note: German Foreign Minister von Ribbentrop, while negotiating with the Italians in formulating the Pact Of Steel and the Tripartite Pact, had assured Mussolini and Ciano that Hitler had no intention of going to war before 1945.

1941 Barbarossa: Stalin assumes the title Supreme Commander of military forces. (Clark II)


1942 WW2: US forces land at Guadalcanal, marking the start of the first major allied offensive in the Pacific.

1943 Holocaust: The last trainload of Jews from Salonica leaves for Auschwitz, where more than 43,000 of Salonica's 56,000 Jew have already been murdered. (Atlas)

1944 Diary of Leon Gladun: (Italy) A new position at Filetto. Next day we completed a small plan of artillery fire in support of an offensive. We fired till evening.

1945 Diary of Leon Gladun: Aug 7-Sep 20 We're transferred to a firing range in Contea 30 kms from Florence. We shoot till 3 or 4 in the afternoon and then off to Florence in a Jeep. All week the four of us: Romek, Zygmunt, Bogus and me. Our regular program here: dinner in the club, movies or a show and then billiards...lots of billiards. The next week they leave and I'm alone. A great deal of time has passed and I haven't written anything. I returned from Florence and of course stayed the night in Faenza. The overnight program as usual.


1957 Death: Oliver Norvell Hardy, aged 65, famous for his role in the Laurel and Hardy comedy partnership with Stan Laurel.

1960 The Cuban Catholic Church condemes the rise of communism in Cuba. Fidel Castro then bans all religious TV and radio broadcasts.

1959 The United States launches Explorer 6, which sends back man's first view of the Earth from space.

1964 The Nam: The US Congress passes the Gulf of Tonkin resolution, which gives President Johnson broad powers in dealing with reported North Vietnamese attacks on U.S. forces.


1970 4 people including the presiding judge, are killed in a courthouse shootout in San Rafael, California. Police charge Angela Davis with providing the weapons. Note: Davis will one day be nominated by the Communist Party Of America convention to be their Vice Presidential running mate with Guss Hall.

1971 Apollo 15 returns to Earth.


1974 French daredevil Philippe Petit tightropes his way between the twin towers of the World Trade Center in New York. The stunt causes a massive traffic jam on the street - 1,350 feet below.


1976 The US Viking 2 goes into Martian orbit after an 11-month flight from Earth. Scientists in Pasadena, California, announce that the spacecraft has found the strongest indications to date of possible life on Mars. Note: NASA scientists are convinced that Mars was once a place where life could thrive, but they have shot themselves in the behind a number of times over the years by prematurely claiming evidence in hand when it was not. Though the idea is extremely likely, no actual unambiguous evidence has ever been presented.

1987 The presidents of five Central American nations, meeting in Guatemala City, sign an eleven-point agreement designed to bring peace to their region.

1988 Iranian Foreign Minister Ali Akbar Velayati signals his government's acceptance of Iraq's modified peace proposal aimed at bringing about a cease-fire in the Persian Gulf.

1990 Desert Shield: President Bush orders US troops and warplanes to Saudi Arabia to guard the oil-rich desert kingdom against a possible invasion by Iraq.

1991 A court rules that Manuel Noriega can access some secret US documents to assist hids defense.

1997 A Russian capsule on a fix-it mission docks gingerly with the crippled Mir space station, bringing a new crew charged with salvaging the orbiting outpost.

1998 The US embassies in Nairobi, Kenya and Dar es Salaam, Tanzania are bombed killing 224 people and injuring over 5,500. Osama bin Laden is later indicted by a U.S. federal grand jury in connection with the attacks.

2002


2004

---
^ Top of Page ^
---

Click Here to email the Webmaster of this site.

Web Page Design by Nathan
This page was last updated on August 26, 2005