NAVIGATION COLUMN
Home Page

The Keninger Archives
The Propagander

Yahoo Groups:
History 1 Day 2
Nuremburg Data


---
Daily History Pages:
---





FAIR USE NOTICE: This site could contain copyrighted material the use of which has not always been specifically authorized by the copyright owner. We are making such material available in our efforts to advance understanding of historical, political, human rights, economic, democracy, scientific, environmental, and social justice issues, etc. We believe this constitutes a 'fair use' of any such copyrighted material as provided for in section 107 of the US Copyright Law. In accordance with Title 17 U.S.C. Section 107, the material on this site is distributed without profit to those who have expressed a prior interest in receiving the included information for research that could include educational purposes. If you wish to use copyrighted material from this site for purposes of your own that go beyond 'fair use', you could most likely need to obtain permission from the copyright owner.


August 11





0991 The Danes under Olaf Tryggvason kill Ealdorman Brihtnoth and defeat the Saxons at Maldon.

1492 Spanish-born Rodrigo de Borja is proclaimed pope, upon which he changed his name to Alexander VI. His historical record appears to have been mixed: While historians have charged Alexander VI with corruption, including the buying out of church officials to obtain the papacy, he did adopt a policy of tolerance and respect towards Jews.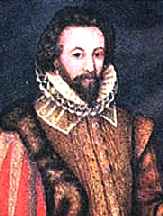 1587 Raleigh's second expedition to the New World lands in North Carolina.

1712 In Switzerland the Treaty of Aargau is signed which ended the Swiss war and guaranteed Protestant superiority over Catholic Cantons.




1718 The English fleet under Admiral George Byng destroys or captures 15 out of 22 Spanish ships at the Battle of Cape Passaro off Sicily.




President For A Day Atchison
1807 Birth: David Atchison, born in Frogtown, attended a University in Lexington and studied law. He was a Senator for Missouri; member of the state house of representatives in 1834 and in 1838; the judge of the Platte County circuit court in 1841, and chairman of the Committee on the Militia. He died at his home January 26, 1886 in Plattsburg, MO. Atchison served as unofficial President of the United States for a day on Sunday - March 4, 1849. Vice-President George Dallas had resigned, leaving Atchison (President of the Senate) next in line for the Presidency. James Polk resigned his office a day early to head home to Tennessee and Zachary Taylor refused to take the Oath of Office on a Sunday for religious reasons. Although Atchison never took the Oath of Office, his tombstone does list him as President for that day. What is more interesting is that history records that, because of fatigue from inaugural partying the night before, Atchison slept through the entire day of his Presidency.

1860 America's first successful silver mill begins operation near Virginia City, Nevada.

1861 Birth: James Bryan Herrick, physician who first described sickle-cell anemia.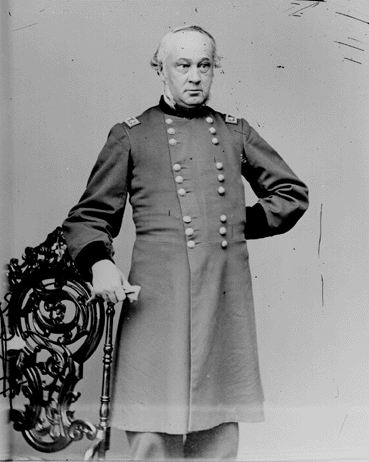 1862 US Civil War: President Abraham Lincoln appoints Union General Henry Halleck to the position of general in chief of the Union Army.

1863 Cambodia becomes a French protectorate.

1868 Death: Thaddeus Stevens, architect of Radical Reconstruction, aged 76.

1877 US astronomer Asaph Hall discovers Deimos, a satellite of Mars.

1892 Birth: Hugh MacDiarmid, in Scotland, writer (Scots Unbound), poet and founder of the Scottish Nationalist Party.

1896 Harvey Hubbell of Bridgeport, Connecticut receives a patent for the pull-chain, electric-light socket.

1904 German General Lothar von Trotha defeats the Hereros tribe near Waterberg, South Africa.

1906 The first sound-on-film motion picture is patented on this date by Eugene Augustin Lauste of Paris, France. The first all-talking movie will not be available for another twelve years.

1908 Britain's King Edward VII meets with Kaiser Wilhelm II to protest the growth of the German navy.

1909 The liner Arapahoe is the first US ship to use the radio distress call 'SOS'. The ship, finding itself in trouble off the coast of North Carolina (off Cape Hatteras), sent out an SOS signal that was received by a nearby ship. Note: Contrary to popular belief, SOS does not stand for anything. It was adopted as an international distress signal because of its easy transmission and interpretation.

1912 Moroccan Sultan Mulai Hafid abdicates his thrown in the face of internal dissent.

1914 All Jews are expelled from Mitchenick, Poland.

1916 WW1: The Russia army takes Stanislau, Poland, from the Germans.




1918 WW1: The Battle of Amiens ends in an Allied victory.

1919 The Weimar Constitution is announced. (Eyes)

1919 Death: Scottish-born American industrialist Andrew Carnegie, at 83. His business grew into one of the largest iron and steel works in the United States from which he made huge bequests, including public libraries in the US and Britain.

1933 The Supreme Representative Committee of German Jewry establishes a farm to train unemployed Jews for agricultural employment.

1933 The Hamburg Federation of Grain Merchants, an organization with a large Jewish membership is "Aryanized."

1933 Birth: Jerry Falwell, leader of religious right, US Baptist clergyman. Pastor of Thomas Road Baptist Church in Lynchburg, Virginia, he has also been an active political lobbyist and once headed the Liberty Federation (formerly called Moral Majority), a Christian lobby which Falwell founded in 1979.




1937 Hjalmar Schacht, one of the few people who dared to shout at Hitler, has a loud argument with Hitler at Obersalzberg. After a closed-door meeting, Schacht tenders his resignation. Hitler, obviously upset, insists he must reconsider. Note: Much of the economic 'miracle' Germany experienced subsequent to Hitler's seizure of power was generated in Schacht fertile mind, a fact which Hitler was well aware.

1938 Poland withdraws its permanent delegate from the League of Nations.

1938 Hermann Goering tells an American diplomat that within ten years the United States will become the most antisemitic country in the world and that the combination of Jews and blacks raise grave questions about America's future. Note: A certain elected Japanese official said exactly the same thing about ten years ago. (Architect)

1939 The British-French military mission finally arrives in Moscow. It is agreed to start talks the next day; by then it will be too late. Approachs are already quietly underway between Germany and Russia (See August 19). (Shirer I)

1939 The British Foreign Office learns that Germany will be in a state of complete military readiness on August 15.

1939 Karl Burckhardt, Commissioner of the League of Nations in Danzig, is summoned to see Hitler at Berchtesgaden.




1939 Italian Foreign Minister Ciano and Ribbentrop meet in Salzburg. When Ciano asks Ribbentrop whether Germany wants the "Polish Corridor" or Danzig, Ribbentrop replies, "Not that any more. We want war." Note: It is scenes such as this that have confirmed Ribbentrop as absolutely the worst Foriegn Minister any modern state has ever had to endure. (Howarth)

1939 Gauleiter Foerster warns his Danzig Nazis to be prepared for anything.

1939 Holocaust: Jews begin to be expelled from the Czech Protectorate.

1940 Church and Reich: Cardinal Bertram issues an official protest from the German bishops concerning the Euthanasia Decree to the Reich Chancellery. Such destruction of the innocent, he wrote, not only violates the Christian moral law, but offends against the moral sense of the German people and threatens to jeopardize the reputation of Germany in the world. (Lewy)




1942 WW2: The German submarine U-73 attacks a Malta-bound British convoy and sinks HMS Eagle, one of the world's first aircraft carriers.




1942 Those Vichy French: Pierre Laval publicly announces "the hour of liberation for France is the hour when Germany wins the war."

1942 WW2: Barnes Wallis patents the bouncing bomb.

1943 WW2: August 11-24 Roosevelt and Churchill approve the decision to establish a second front in France at an Allied conference (Quadrant) held in Quebec with Canadian Prime Minister Mackenzie King. Specific plans are made for an Allied landing at Normandy on May 1, 1944. Churchill grudgingly accepts that the Supreme Commander of the invasion should be American.

1944 WW2: German troops abandoned Florence, Italy, as Allied troops close in on the historic city.

1945 WW2: The Allies inform Japan that the Imperial authority would be subject to the Supreme Commander of Allied Powers in the occupation force.

1952 King Hussein of Jordan succeeds to the throne after his father, King Talal, is deposed because of mental illness.

1954 Seven years of fighting ends in Indochina as formal peace is established between the French and the Communist Vietminh.

1962 The Soviet Union launchs cosmonaut Andrian G. Nikolayev on a 94-hour flight to become the third Russian in space aboard Vostok 3.

1965 Riots and looting take place in the Watts section of Los Angeles, CA. During the week that follows 34 people are killed. In addition, over 1,000 are injured, 3,000 are arrested and over $40 million in damage is done.

1966 A treaty to end three years of hostilities between Malaysia and Indonesia is signed in Jakarta by the Indonesian foreign minister and Malaysian Deputy Prime Minister Tun Abdul Razak.

1971 Republican New York mayor John Lindsay has a calculated change of political heart as he switches from the GOP to the Democratic party.

1975 The US vetoes the proposed admission of North and South Vietnam to the United Nations. The Security Counsel had already refused to consider South Korea's application.




1984 US President Ronald Reagan is preparing for his weekly radio broadcast when, during testing of the microphone, the President says, "My fellow Americans, I am pleased to tell you that I just signed legislation that would outlaw Russia forever. We begin bombing in five minutes."

1988 Dick Thornburgh is unanimously confirmed by the US Senate to succeed Edwin Meese III as attorney general.




1989 Voyager 2 discoveres two partial rings of Neptune.

1990 West German Foreign Minister Hans Dietrich Genscher's Free Democrats merge with their liberal East German allies to become the first revived pan-German political party.

1993 President Clinton names Army General John Shalikashvili to be the new chairman of the Joint Chiefs of Staff, succeeding General Colin Powell.

1994 The Russian Supreme Court acquites General Valentin Varennikov of high treason for joining those trying to overthrow former Soviet leader Mikhail Gorbachev in an August 1991 coup attempt.

1997 President Clinton make the first use of the historic line-item veto approved by Congress, rejecting three items in spending and tax bills.

1997 Thailand receives pledges of aid from the IMF and neighbour states of $16 billion to rescue its ailing economy.

1998 British Petroleum stuns markets by announcing it has agreed to merge with Amoco Corp of the United States in a $110 billion deal billed as the largest industrial merger.




2003 NATO takes command of the 5,000-strong peacekeeping force in Kabul, Afghanistan.

2004


2004

---
^ Top of Page ^
---

Click Here to email the Webmaster of this site.

Web Page Design by Nathan
This page was last updated on August 26, 2005