NAVIGATION COLUMN
Home Page

The Keninger Archives
The Propagander

Yahoo Groups:
History 1 Day 2
Nuremburg Data


---
Daily History Pages:
---





FAIR USE NOTICE: This site could contain copyrighted material the use of which has not always been specifically authorized by the copyright owner. We are making such material available in our efforts to advance understanding of historical, political, human rights, economic, democracy, scientific, environmental, and social justice issues, etc. We believe this constitutes a 'fair use' of any such copyrighted material as provided for in section 107 of the US Copyright Law. In accordance with Title 17 U.S.C. Section 107, the material on this site is distributed without profit to those who have expressed a prior interest in receiving the included information for research that could include educational purposes. If you wish to use copyrighted material from this site for purposes of your own that go beyond 'fair use', you could most likely need to obtain permission from the copyright owner.


August 13




1422 Birth: William Caxton, the first person to print a book in the English language and to print a book in England. The first book is 'The Recuyell of the Historyes of Troy,' Caxton's translation of a popular French adventure tale.

1521 After a three-month siege, the Aztec capital of Tenochtitlan (today Mexico City) is conquered by Hernando Cortés and his Spanish troops.

"This great city of Tenochtitlán is built on the salt lake, and no matter by what road you travel there are two leagues from the main body of the city to the mainland. There are four artificial causeways leading to it, and each is as wide as two cavalry lances. The city itself is as big as Seville or Córdoba. The main streets are very wide and very straight; some of these are on the land, but the rest and all the smaller ones are half on land, half canals where they paddle their canoes. All the streets have openings in places so that the water may pass from one canal to another. Over all these openings, and some of them are very wide, there are bridges...There are, in all districts of this great city, many temples or houses for their idols. They are all very beautiful buildings....Amongst these temples there is one, the principal one, whose great size and magnificence no human tongue could describe, for it is so large that within the precincts, which are surrounded by very high wall, a town of some five hundred inhabitants could easily be built. All round inside this wall there are very elegant quarters with very large rooms and corridors where their priests live. There are as many as forty towers, all of which are so high that in the case of the largest there are fifty steps leading up to the main part of it and the most important of these towers is higher than that of the cathedral of Seville...".(Cortés)




Cortés prepared a tremendous offensive against the Aztec capital, exploiting the dissensions that split the indigenous world. Cuauhtémoc failed to rally all the domains against the Spaniards. The Texcocans, the Chalca and the Tepanecs - all those which Tenochtitlán had previously subjugated or humiliated - took the side of the Spaniards. The Capitan besieged the city for three whole months. He was able to count on the support of several thousand natives, and constructed a flotilla of brigantines to secure control of the lake. Yet it took repeated attacks, famine and an epidemic brought by the Europeans to overcome the Aztecs' ferocious resistance. According to the chronicler Alva Ixtlilxóchitl, 'Almost all the Aztec nobility died, the only survivors being a few lords and gentlemen, mostly children or extremely young people. Cuauhtémoc, 'the last emperor', was taken prisoner and kept alive for a while, but then hanged on the pretext of a plot. The Aztec empire had collapsed. Cortés set out to rebuild the capital and continue the conquest. A year later, in 1522, he became governor and captain-general of New Spain.' Note: With a population between 150,000 and 300,000, Tenochtitlan is set up so it will sustain its inhabitants while still protecting the local ecosystem. The Spanish conquest causes a human and ecological disaster of epic proportions.



1587 In Roanoke, Virginia, Manteo becomes the first Native American to convert to Protestantism, and is baptized into the Church of England by members of Sir Walter Raleigh's expedition to the New World.




1624 Cardinal Richelieu is appointed Chief Minister of France by Louis XIII.

1630 Emperor Ferdinand II dismisses Albert Eusebius van Wallenstein, his most capable general.




1642 Christiaan Huygens discovers the Martian south polar cap.

1651 Litchfield, Connecticut is founded.

1655 Birth: Johann Christoph Denner, inventor of the clarinet.

1680 War starts when the Spanish are expelled from Santa Fe, New Mexico, by Indians under Chief Pope.

1682 A group of Quakers, the first Welsh immigrants to the American colonies, arrive in Pennsylvania and settle near modern Philadelphia.

1704 French and Bavarian forces are routed by a combined British, German and Dutch army at the Battle of Blenheim, Germany, led by Marlborough and Prince Eugene. The victors lose 6,000 soldiers compared with 21,000 French and Bavarian troops.

1727 In the German village of Herrnhut, religious reformer Count Nicolaus von Zinzendorf, aged 27, organises a group of Bohemian Protestant refugees into the first Moravian community of Unitas Fratrum (united brotherhood).

1784 The United States Legislature meets for the final time in Annapolis, Maryland. It will move a few more times, from Philadelphia, Pennsylvania to New York City and, finally, to its permanent seat of government in Washington, DC.

1787 The Ottoman Empire declares war on Russia.

1788 Prussia joins the Anglo-Dutch alliance to form the Triple Alliance to prevent the spread of the Russo-Swedish War of 1788-90.

1792 French Revolution: Revolutionaries imprison the French royal family.

1802 Birth: Nikolaus Lenau, in Hungary, German poet (Faust, Die Albigenser).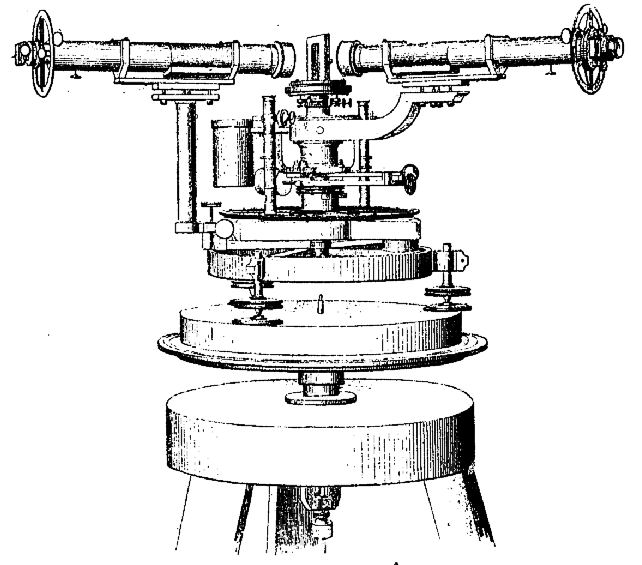 1814 Birth: Anders Jonas Angstrom, in Sweden, physicist, pioneering Swedish spectroscopist.

1814 The Cape of Good Hope is formally ceded to the British by the Dutch.

1818 Birth: Lucy Stone, women's rights activist, social reformer, founder of Woman's Journal. Died in 1893.

1819 Birth: Sir George Gabriel Stokes, physicist, mathematician.

1846 The American flag is raised for the first time in Los Angeles.




1860 Birth: Annie Oakley, in Patterson Township, Ohio. Born Phoebe Ann Oakley Moses, Oakley demonstrated an uncanny gift for marksmanship at an early age. She was never a stereotypical Wild West woman who adopted the dress and ways of men. To the contrary, Oakley prided herself on her feminine appearance and skills. She embroidered nearly as well as she shot, liked to read the Bible in the evenings, and favoured gingham dresses and demure sunbonnets. In 1876, a Cincinnati hotelkeeper that heard of Oakley's marksmanship set up a Thanksgiving Day shooting match between Oakley and a traveling exhibition sharpshooter named Frank Butler. Annie managed to outshoot the professional by one clay pigeon. Oakley's skills and attractive appearance impressed Butler, and he continued to correspond with the young woman while he traveled. By June, the couple had married, and Oakley joined her husband's act as "Annie Oakley" the "peerless wing and rifle shot." She was nicknamed 'Little Sure Shot' by Sitting Bull and she was said to be able to hit the thin edge of a playing card at 30 paces. In 1885, the couple joined Buffalo Bill's Wild West show, and Oakley soon became one of the most popular acts. Oakley stayed with the traveling show for more than 15 years, giving performances around the world. In 1913, Oakley and Butler retired, though they continued to give occasional demonstrations for good causes. In 1921, a devastating auto accident permanently crippled Oakley. She and Butler moved to Greenville, Ohio, her home county, and she lived the remaining years of her life in the quiet countryside. She died there in 1926 at the age of 66.

1862 US Civil War: Confederate General Nathan Bedford Forrest defeats a Union army under Thomas Crittenden at Murfreesboro, Tennessee.

1867 Birth: Rudolf Georg Binding, German novelist and poet who, while being considered non-political, was nevertheless a useful apologist for the Nazi regime.

1876 The Reciprocity Treaty between the US and Hawaii is ratified.

1888 Birth: John Logie Baird, electrical engineer who is credited with inventing television, in Helensburgh, Dunbartonshire, Scotland. In 1929 his mechanically scanned 30-line apparatus will be used by the BBC for its first television programmes.

1889 William Gray of Hartford, Connecticut patents the coin-operated telephone.

1895 Birth: Irving Lahrheim.

1898 Spanish-American War: US Army forces under George Dewey capture Manila during the after a three-month blockade of Manila Bay.

1902 Birth: Felix Wankel, in Germany, inventor (Wankel rotary-piston engine).




1907 Birth: Alfred Alwin Felix Krupp, in Essen, Germany, arms manufacturer.




1907 The first taxicabs take to the streets of New York City.




1910 Death: British nurse Florence Nightingale, famous for her care of British soldiers during the Crimean War, in London at age 90.

1912 St. Joseph's College in Philadelphia, Pennsylvania is granted the first experimental radio license by the US Department of Commerce.

1918 Birth: Frederick Sanger, in England, chemist (Nobel 1958, 1980).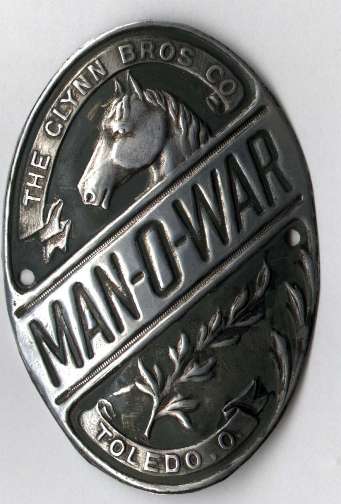 1919 The previously undefeated racehorse, Man o' War, is upset by a horse named Upset, at Saratoga, New York. This unusual turn of events so upsets Man o' War, that he determines he'll never loose another race, and he never does. After winning 1,300 races, he goes on to sire 379 foals at a stud fee of $5,000 a pop. Note: If there is anything to Reincarnation, I want to come back as a racehorse.




1923 Gustav Stresemann becomes Chancellor of Germany during the Weimar Republic.




1923 Mustafa Kemal Ataturk is elected president of Turkey.

1927 Birth: Fidel Castro [Ruz], Cuban leader.

1928 The Soviet Union Spartacan Games began.

1930 Captain Frank Hawkes sets an air speed record by flying from Los Angeles to New York in 12 hours, 25 minutes.

1932 Repeated conferences are held between Hitler, von Hindenburg, and von Papen. Hitler is offered the Vice-Chancellorship and the post of Prussian Minister of the Interior. Hitler demands the post that Mussolini had after his march on Rome. He requests also three days in which the streets will be thrown open to the SA. Hindenburg refuses.

1932 Formal talks begin between Hitler, Bruning and the Catholic Center Party. The meetings drag on for weeks.




1934 Wewelsburg castle in Westphalia is officially taken over by Himmler and the SS.

1934 Cartoonist Al Capp begins his famous comic strip, Li'l Abner, in eight newspapers. Before long it will be in more than 500 papers, and will spawn a Broadway play and a Hollywood movie, eventualy making Al a very rich old curmudgeon.

1937 The German Ministry of Education orders all Germans knowing a foreign language to register with the government.




1938 Robert Johnson, the prototype of the singer-songwriter-frontman-guitarist, plays a show at a roadhouse outside Greenwood, MS. The extremely talented Johnson will die several days later amid speculation that he had been poisoned by the bar owner, whose wife old mojo was said to have had relations. Though Johnson recorded only about 30 songs, his influence continues unabated.

1938 The Wehrmacht stages large-scale military maneuvers.




1939 Birth: Saul Steinberg, artist (The Art of Living).

1939 Ciano returns to Rome disgusted at the attitudes of Ribbentrop and Hitler. "They have betrayed us and lied to us. Now they are dragging us into an adventure which we do not want and which may compromise the regime and the country as a whole." (Ciano)

1940 Church and Reich: Goebbels issues orders to the Gauleiters to organize memorial ceremonies for fallen soldiers in order to overcome the influence and activities of the churches in this sphere. Until now, Goebbels says, certain restraints had had to be observed. Now, after the victorious conclusion of the war with France, the offensive can again be taken.

1940 WW2: Almost 1,500 German planes sweep across the English Channel and attack Britain. (Duffy)

1942 Holocaust: The Swiss police begin turning back Jewish refugees who manage to cross into Switzerland. (Atlas)

1945 WW2: An air raid on Tokyo destroys scores of Japanese aircraft while still on the ground.




1946 Death: H. G. Wells, British author, historian and politician, writer of The Outline Of History, The War of the Worlds, The Time Machine, The Invisible Man, The Food Of The Gods, and many other brilliant works, at the age of 79.

1948 Berlin Airlift: The weather over Berlin becomes so stormy that American planes have their most difficult day landing supplies. They deem it 'Black Friday'.

1953 President Eisenhower establishes the US Government Contract Compliance Committee.

1960 The Central African Republic gains independence from France.

1960 The first two-way telephone conversation by satellite takes place with the help of Echo One.

1963 The Nam: A 17-year-old Buddhist monk burns himself to death in Saigon.

1969 Relations worsen between China and the Soviet Union as the two sides accuse each other of sending troops across the border at Sinkiang and inflicting heavy casualties.

1980 President Carter is nominated for a second term by the Democratic National Convention in New York and picks Vice President Mondale as his running mate. Note: Carter had been challenged in the primaries by Ted Kennedy.

1993 Israel agrees for the first time to negotiate with a Palestinian delegation whose members belong officially to the PLO.

1994 Under an agreement with the United States, North Korea agrees to freeze its graphite-moderated nuclear power program in favour of systems less capable of producing weapons-grade plutonium. They also agree to allow United Nations (UN) monitors to inspect a secret nuclear laboratory.




1996 Data sent back by the Galileo space probe indicates there may be water on one of Jupiter's moons, heightening the possibility it could possibly support a primitive life form.

1997 Tajikistan mutinous Colonel Makhmud Khudoyberdyev agrees to step down as commander of his elite brigade after talks with President Rakhmonov and after four days of fighting around the capital Dushanbe.




2002 President Geoege W Bush tells an economic forum in Waco, Texas, that he is concerned but optimistic about the future of the US economy.




2002 Post 911: WTC victims are remembered one block from the WTC site.

2004


2004

---
^ Top of Page ^
---

Click Here to email the Webmaster of this site.

Web Page Design by Nathan
This page was last updated on August 26, 2005