NAVIGATION COLUMN
Home Page

The Keninger Archives
The Propagander

Yahoo Groups:
History 1 Day 2
Nuremburg Data


---
Daily History Pages:
---





FAIR USE NOTICE: This site could contain copyrighted material the use of which has not always been specifically authorized by the copyright owner. We are making such material available in our efforts to advance understanding of historical, political, human rights, economic, democracy, scientific, environmental, and social justice issues, etc. We believe this constitutes a 'fair use' of any such copyrighted material as provided for in section 107 of the US Copyright Law. In accordance with Title 17 U.S.C. Section 107, the material on this site is distributed without profit to those who have expressed a prior interest in receiving the included information for research that could include educational purposes. If you wish to use copyrighted material from this site for purposes of your own that go beyond 'fair use', you could most likely need to obtain permission from the copyright owner.


August 15

$


1456 The Gutenberg Bible, the first book printed from a movable type, is printed by the German Johann Gutenberg. Gutenberg probably printed about 180 copies, of which 20 complete copies are extant. Note: The Gutenberg Bible is the oldest surviving printed book in Europe.

1534 The Society of Jesus (Jesuits) is founded in Paris by St. Ignatius of Loyola.

1537 The Spanish conquistador Juan de Salazar y Espinoza founds Fort of Our Lady of Asuncion, later Asuncion, Paraguay's capital.

1620 The Mayflower sets sail from Southampton with 102 Pilgrims.

1658 The League of the Rhine is established under French protection after France's King Louis XIV fails to be elected Holy Roman Emperor; Sweden's King Charles X begins a second war with Denmark and besieges Copenhagen.

1684 The Truce of Ratisbon is signed between the Holy Roman Empire and France, guaranteeing peace for 20 years.

1688 Birth: Frederick William I, king of Prussia.

1744 The second Silesian War begins with an invasion of Saxony by Prussia's King Frederick II.

1769 Birth: Napoleon Bonaparte in Corsica.

1771 Birth: Sir Walter Scott, Scottish writer, novelist (Lady of Lake, Ivanhoe). Died in 1832.

1834 The South Australia Act is passed by Britain's Parliament, allowing for the establishment of a colony there.

1848 M. Waldo Hanchett of Syracuse, New York patents the dental chair.

1867 The Second Reform Act in Britain extends suffrage to householders and land owners, nearly doubling the electorate.

1877 Thomas Edison writes to the president of the Telegraph Company in Pittsburgh, PA. The letter suggests that the word, "hello" would be a more appropriate greeting than "ahoy" when answering the telephone.

$




1888 Birth: T. E. [Thomas Edward] Lawrence (Lawrence of Arabia), English soldier and writer, actor, in Wales. His adventures as a soldier in the middle east during WW1 will become legendary. He recorded his exploits against the Turks in The Seven Pillars of Wisdom.

1891 Birth: Fritz Wiedemann, Hitler's superior battalion executive officer during World War I. Later joined the Nazis and after 1933 became Hitler's military aide and foreign policy advisor. Alienated in 1939, he became consul-general in San Francisco, later in Tientsin. After the war, he became a farmer in Southern Germany.

1896 The Emporia Gazette publishes the editorial, "What's the Matter with Kansas?"

1904 The Austrian DAP is officially founded at Trautenau (Trutnou). Two of the party's first leaders are from Hitler's hometown of Linz. (Unknown Nazis)

1906 Britain and China sign a convention on Tibet.

1912 Birth: Julia Child [McWilliams], chef, a Culinary Institute of America Hall of Famer. Died August 14, 2004. Question: Can anyone tell me what Child's first recipe was for?

1914 WW1: US Secretary of State William Jennings Bryan writes to JP Morgan telling him that loans to belligerents goes against the US policy of neutrality. (See October 15) (Schlesinger I)

1914 WW1: Aug 15-20 Serbian Marshal Putnik is victorious over the Austrians at Cer Mountain.

$




1914 After a decade of continuous work, the Panama Canal opens to traffic as an American ship, the SS Ancon, sails from the Atlantic to the Pacific Ocean. Before the canal's opening, ships that wanted to go from New York to San Francisco had to go around South America. Since its inauguration, many more than 800,000 ships have crossed the canal.

1917 Russian Revolution: The deposed Russian Czar Nicholas II and his family are moved from their residence at Tsarskoe Selo to further imprisonment in Siberia.

1918 Diplomatic ties between the US and Russia are severed.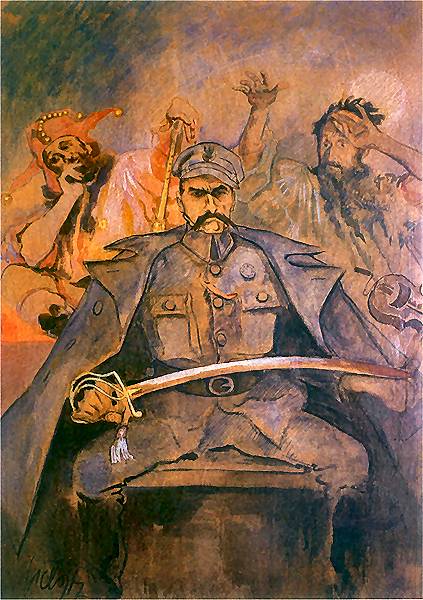 $




1920 In a battle of Warsaw, Polish Marshall Jozef Pilsudski crushes Soviet troops, blocking their march on western Europe.

1934 Hitler receives Hindenburg's political testament, but refuses to share it.

1934 Hohnstein concentration camp is closed.

$




1935 Holocaust: Julius Streicher organizes an anti-Jewish rally at the Berlin Sportspalast.

1935 The US Congress passes the Social Security Act.

$




1935 Death: Will Rogers, beloved humorist, film star, and cowboy, in a plane crash with pilot Wiley Post in Alaska.

1936 Arab groups in Palestine attack 38 Jewish settlements.

1939 German State Secretary Baron Ernst von Weizsäcker warns Sir Neville Henderson, the British Ambassador in Berlin, that the situation is extremely serious. Weizsäcker says any German diplomatic initiative is unthinkable in view of Beck's speech declaring that Poland was prepared to talk, only if Germany would first accept Poland's terms. In view of that, the ultimatum to the Danzig Senate, and the commentary note to Germany of August 10, no further talks are possible.

1939 Churchill begins a tour of the Maginot Line, France's main land defensive barrier against Germany.

1939 Molotov meets with von der Schulenberg in Moscow and expresses great interest in Hitler's proposals. Von der Schulenberg in turn is surprised and pleased at the Russian's moderate conditions.

1939 Captain Karl Doenitz, head of the U-boat arm of the German Navy, is recalled unexpectedly early from leave.

1939 Ambassador Von Dirksen's leave in Berlin is uninterrupted. Although he wishes to see Ribbentrop, the Foreign Minister will not see him. Von Dirksen discovers that Italian Ambassador in Berlin, Bernardo Attolico, believes Hitler is about to go to war with Poland, ignoring Britain's conciliatory attitude. Von Dirksen is convinced Attolico is wrong. (See August 3)

1939 Advance mobilization orders are sent to the German railways, and plans are made to move Army headquarters to Zossen, east of Berlin. The navy reports that the pocket battleships Graf Spee and Deutschland and twenty-one submarines are ready to sail for their stations in the Atlantic. (Shirer I)

1939 The annual Nuremberg Party Rally, which Hitler proclaimed on April 1 as the "Party Rally of Peace" and which is scheduled to begin the first week in September, is secretly canceled. (Shirer I)

1940 WW2: By the end of the day, a total of 190 German planes have been lost in the last three days. The British have lost 115 in the same period. (Gilbert II)

1943 WW2: Because of his special talent to use food scraps in both unusual and appetizing recipes, the US War Department awards Sgt. Edward Dzuba the Legion of Merit.

$




1944 WW2: The American Seventh Army invades the South of France in "Operation Anvil." American infantry divisions from Italy make the attack aided by American paratroops as well as British and French units. Knifing through weak German defenses, the Seventh Army races up the Rhone Valley toward Germany. German troops in all of western France are now threatened with isolation by the Allied pincer.

1944 The Warsaw Uprising: Stalin refuses to let US bombers land in the Soviet section after dropping supplies on Warsaw.

1944 Diary of Leon Gladun: We set out that morning for a new position--pretty good. The Germans are shelling the nearby town but they haven't reached us yet.

1945 Pope Pius XII, in a letter to the Bavarian bishops, pays tribute to "those millions of Catholics, men and women of every class" who loyal to their bishops, had fought against the demonic powers that ruled Germany. (Wuestenberg and Zabkar; Lewy)

$




1945 VJ Day: For the first time in history, the emperor of Japan makes a personal radio broadcast to the people of Japan, as Emperor Hirohito announces Japans surrender.

1945 Korea Is liberated from 35 years of colonial rule with Japan's defeat, only to acquire new masters as the peninsula is divided into Soviet controlled North Korea and the US controlled South.

1945 Millions worldwide celebrated VJ (Victory in Japan) Day, the day after it is announced that Japan has surrendered.

1945 US wartime rationing of gasoline and fuel oil ends.

1948 CBS-TV inaugurates the first nightly news broadcast, with anchorman, Douglas Edwards, reporting the day's events.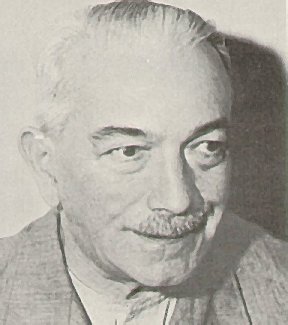 $




1956 Death: Konstantin von Neurath, German Foreign Minister from 1932 to February 4, 1938. Joined the Nazi party in 1937 and became Reich Protector of Bohemia and Moravia on March 18, 1939. Summoned to Berlin on September 23, 1941, and soon afterwards was replaced by Heydrich. He was officially succeeded by Wilhelm Frick on August 25, 1943. Sentenced at Nuremberg to fifteen years imprisonment for war crimes in 1946, but was released after serving eight years for reasons of health. He died in Enzweihiingen.

1960 The Republic of the Congo is proclaimed an independent nation within the French Community.

1961 Cold War: East German workers begin construction of the Berlin Wall.

1965 28 people, some of them children, die in race riots in Watts, Los Angeles. 20,000 National Guardsmen struggle to control the situation, and 676 people are injured.

1969 Arab saboteurs blow up an oil pipeline in the Israeli city of Haifa.

1971 US President Richard Nixon turns his attention away from the war in Vietnam and announces a sweeping series of economic initiatives, including a ninety-day freeze on wages and rents, as well as the end of America's twenty-five-year-old policy of converting foreign money into gold. While the President hailed these measures as the keys to a 'new prosperity', the reality isn't quite so rosy. The US economy is suffering from a number of maladies, including the strain of providing both butter, namely the raft of Great Society programs, and the guns used to wage the Cold War. As a result, inflation and unemployment are on the rise, while the government is busy racking up a hefty national debt, as well as a trade deficit. The President's initiatives did give a temporary goose to the sluggish stock markets. The day following Nixon's announcement, the Dow Industrial Average (the DOW) shot up 32.93 points. But, the revival is short-lived, as the DOW beats a retreat downward when it becomes clear that economy isn't going to be easily revived. By the time Nixon tenders his resignation, it is painfully clear that his measures are not about to lead to any sort of prosperity: debt, inflation and unemployment keep mounting, as the country struggles through a slump that doesn't lift until the 1980s.

$




1974 President Park Chung-hee(center), of South Korea, escapes an assassination attempt, but his wife(right) is killed.

1985 South African President P. W. Botha, rejecting Western pleas to abolish apartheid, declares, 'I am not prepared to lead white South Africans and other minority groups on a road to abdication and suicide'.

1986 The US Senate approves a package of economic sanctions against South Africa. The ban includes the importing of steel, uranium, textiles, coal, and produce from South Africa.

1988 The state-run media reports in Moscow that guerrillas have captured a provincial capital in Afghanistan and a district near Kabul as the Soviet pullout reaches the halfway mark.

1990 Saddam Hussein offers to withdraw from Iranian territory and release prisoners of war in a bid to win favor with Tehran against the United States.

$




1990 President Mikhail Gorbachev restores Soviet citizenship to Nobel prize-winning author Alexander Solzhenitsyn, expelled to the West in 1974 for his harrowing novels attacking Stalinism.

1991 The congressional budget office discloses that the federal deficit will rise to a record $362 billion.

1991 The UN allows Iraq to sell up to $1.6 billion worth of oil to obtain money for food and medicine.

$




1992 Vietnam blames Hollywood for creating the "myth" concerning the issue of US servicemen still being held prisoner in Indochina.

1993 About 400 Palestinian men who had been deported from Israel to southern Lebanon in 1992 agree to Israel's terms for their return.

1994 The US Social Security Administration becomes an independent government agency. Note: It had been a part of the Department of Health and Human Services agency.

1995 50 years after WW2 ended in the Pacific, Japan makes its first clear-cut apology for the country's wartime actions.

1995 The Justice Department agrees to pay $3.1 million to white separatist Randall Weaver, whose wife and teenage son were killed by FBI sharpshooters during a standoff at his Idaho cabin three years earlier.

1998 A bomb blast in Omagh, Northern Ireland, kills 28 people and injures more than 300 others. A 29th victim dies a month later. It is the worst attack in 29 years of paramilitary violence in Ulster.

1998 Pakistan hands over to Kenya a suspect who reportedly confessed to involvement in the bombing of the US Embassy in Nairobi eight days earlier.

2002

$

$


2002 Families of WTC victims sue Saudis, Al-Qaeda for $1 trillion.

$




2002 President Bush speaks near Mt. Rushmore. Note: This is as close as he's likely get.

2004

$


---
^ Top of Page ^
---

Click Here to email the Webmaster of this site.

Web Page Design by Nathan
This page was last updated on August 26, 2005