NAVIGATION COLUMN
Home Page

The Keninger Archives
The Propagander

Yahoo Groups:
History 1 Day 2
Nuremburg Data


---
Daily History Pages:
---





FAIR USE NOTICE: This site could contain copyrighted material the use of which has not always been specifically authorized by the copyright owner. We are making such material available in our efforts to advance understanding of historical, political, human rights, economic, democracy, scientific, environmental, and social justice issues, etc. We believe this constitutes a 'fair use' of any such copyrighted material as provided for in section 107 of the US Copyright Law. In accordance with Title 17 U.S.C. Section 107, the material on this site is distributed without profit to those who have expressed a prior interest in receiving the included information for research that could include educational purposes. If you wish to use copyrighted material from this site for purposes of your own that go beyond 'fair use', you could most likely need to obtain permission from the copyright owner.


August 17




1424 Hundred Years' War: The English defeat the Scots and French at the Battle of Verneuil.

1585 Dutch War of Liberation: Spanish forces, led by Duke of Parma, take Antwerp after a 14-month siege.




1601 Birth: Pierre de Fermat, mathematician.




1635 English Puritan Richard Mather, aged 39, first arrives in Boston. A staunch defender of the congregational form of church government, Mather is remembered today for founding the 'dynasty' to which was born his son Increase Mather in 1639, and his grandson Cotton Mather in 1663.

1743 The Peace of Abo is signed, ending the Russo-Swedish War of 1741-43.




1786 Birth: Davy Crockett, frontiersman, soldier, and politician who will grow up in the woods and recieve little formal education during his childhood; elected to Congress in 1827, dies in 1836.

1787 Jews are granted permission in Budapest, Hungary to pray in groups.

1790 The capital city of US moved to Philadelphia from New York City.




1807 Robert Fulton's "North River Steam Boat" (known as the "Clermont") heads up New York's Hudson River on its successful round-trip to Albany.




1812 Napoleon Bonaparte's army defeats the Russians at the Battle of Smolensk during the Russian retreat to Moscow.




1815 Napoleon begins serving his exile as he arrives at the island of St. Helena.




1833 The first steam ship to cross the Atlantic entirely on its own power, the Canadian ship Royal William, begins her journey from Nova Scotia to The Isle of Wight.

1835 Solyman Merrick of Springfield, Massachusetts patents the wrench.

1838 138 singing teachers travel to Boston, MA, to attend the first music convention.

1850 Denmark cedes all forts and property rights on the Gold Coast of Africa to Britain.

1850 Death: Jose Francisco de San Martin, South American revolutionary hero.

1858 The first bank in Hawaii opens.

1859 A hot air balloon is used to carry mail for the first time. John Wise leaves Lafayette, IN for New York City with 100 letters, but is forced to land after only 27 miles.

1863 US Civil War: Union gunboats attack Fort Sumter in Charleston, South Carolina, for the first time as Union naval officer Gustavus Fox races against time to organize reinforcements for his troops.

1870 Birth: Frederick Russell, will create the first successful typhoid fever vaccine.

1876 Birth: Eric Drummond, first Secretary-General of the League of Nations (1919-33).




1876 The opera Gotterdammerung by Wagner, is premiered in Bayreuth, Germany.

1877 FP Cahill becomes the first person to be killed by Billy the Kid.

1850 Death: Jose San Martin, in Boulogne-sur-Mer, France




1878 Birth: Paul Ludwig Troost, Hitler's favorite architect. His neoclassicist style for a while became the official building style of the Third Reich. Troost remodeled the Brown House according to Hitler's designs and later designed the House of Art in Munich. Note: When entering Troost's studio Hitler would enthusiastically bellow, "I can't wait, Herr Professer! Is there anything new? Let's see it!" Toost's successor, Albert Speer, tells of Hitler's great admiration for Troost and how Hitler would often exclaim that he "first learned what architecture is from Troost." Hitler considered Troost's death on March 21, 1934, to be a grave personal lose and always remained close to his widow.

1896 Skookum Jim and Tagish Charlie, members of the Tagish First Nations people, and George Carmack find gold in the Yukon, Canada, starting what will become known as the Klondike Gold Rush. The three men are prospecting in Rabbit Creek (which they later rename Bonanza Creek). The settlement of Dawson will grow into a city of 25,000 inhabitants. Over 100,000 people stampeded to the Yukon in search of gold.

1896 Death: Mrs. Bridget Driscoll of Croydon, Surrey, the first pedestrian in Britain to die after being hit by a car. Witnesses say she froze in panic at the sight of the oncoming car, which is traveling at just four miles per hour.

1903 Joseph Pulitzer donates a million dollars to Columbia University. This starts the Pulitzer Prizes in his name.

1915 Charles F. Kettering patents the electric, automobile self-starter.

1915 A mob lynches Jewish businessman Leo Frank in Cobb County, Georgia after a death sentence for the murder of a 13-year-old girl is commuted to life.

1914 WW1: The Russian Northwest Army Group begins to advance into East Prussia. From the east came Gen. Pavel K. Rennenkampf's First Army; from the south Aleksandr Samsonov's Second Army. Opposing are German Gen. Max von Prittwitz and Gen. Gaffron's Eighth Army. Their mission one of elastic defense and delay until the bulk of the German army can be shifted from the Western Front.




1914 WW1: General Helmuth von Moltke, chief of the German general staff, hampered by poor communications with his armies, overestimates the extent of the initial German victory. Confident that the French armies are on the brink of destruction, he detaches two corps from Kluck's army to the Eastern front, where the Russians are threatening East Prussia.

1914 WW1: The center of Rennenkampf's advance is mauled by General Hermann K. von Francois's German I Corps near Stalluponen.

1916 WW1: Bulgarian-German attacks begin the Battle of Florina in the Balkans.




1923 Birth: Larry Rivers [Yitzroch Grossberg], painter, artist, sculptor (Wash crossing Delaware-1953).

1938 Holocaust: A new decree orders that as of January 1, 1939, German Jews may have only Jewish first names. If they keep an "Aryan" first name (Michael etc.), they must add Jewish middle names such as "Israel" or "Sarah." (Persecution)




1938 Holocaust: Special passports for Jews are introduced in Germany. (Eyes)

1938 Hitler issues a new decree indicating that the Waffen-SS is destined to be more than just a private police force. By authorizing motorization of the SS-Verfuegungstruppen (SS-VT or "field troops"), Hitler serves notice that it will fight in the coming war and enforce the Nazi-dominated peace that he is sure will follow. (The SS, Time-Life)

1939 The League of Nations' Permanent Mandate Commission rules that the British White Paper is inconsistent with provisions of the Mandate.

1939 General Halder makes a strange entry in his diary: "Canaris checked with Section I (Operations). Himmler, Heydrich, Obersalzberg: 150 Polish uniforms with accessories for Upper Silesia." (Shirer I) (See August 31, 8 PM)

1939 Molotov is highly gratified by the German's obvious haste to achieve a political agreement. Soviet Marshal Voroshilov, by now sure that neither the French nor the British mean business, dismisses their delegates for four days.

1939 Sumner Welles, US Under Secretary of State, passes information concerning the German overtures to Moscow to British Ambassador Sir Ronald Lindsay, who immediately telegraphs London, confident his message will be in the Foreign Office first thing in the morning, London time. It is, but will not be deciphered for four days.

1940 WW2: The RAF bombs German armament plants at Leuna. A number of German civilians are again killed in the attack.

1940 Franklin D. Roosevelt and Canadian Prime Minister William M. King agree to a joint defense commission.





1941 The US presents a formal warning to the Japanese indicating that America will almost certainly enter the war if Japan attacks British or Dutch possessions in the East Indies or Malaya.




1942 WW2: A diversionary tactic almost ends in disaster for the Americans as two American submarines, the Argonaut and the Nautilus, approach Makin Island, an atoll in the Gilbert Islands, which had been seized by the Japanese on 9 December 1941. The subs unload 122 Marines, one of two new raider battalions. Their leader is Lieutenant Colonel Evans Carlson, a former lecturer on postrevolutionary China. Their mission is to assault the Japanese-occupied Makin Island as a diversionary tactic, keeping the Japanese troops 'busy' so they will not be able to reinforce troops currently under assault by Americans on Guadalcanal Island. Carlson's 'Raiders' land quietly, unobserved, coming ashore on inflatable rafts powered by outboard motors. Suddenly, one of the Marines' rifles goes off, alerting the Japanese, who unleash enormous firepower: grenades, flamethrowers, and machine guns. The subs give some cover by firing their deck guns, but by night the Marines have to begin withdrawing from the island. Some Marines drown when their rafts overturn; about 100 make it back to the subs.




Carlson and a handful of his men stay behind to sabotage a Japanese gas dump and to seize documents. They then make for the submarines too. When all is said and done, seven Marines drowned, 14 were killed by Japanese gunfire, and nine were captured and beheaded. Carlson went on to fight with the US forces on Guadalcanal. He was a source of controversy; having been sent as a US observer with Mao's Army in 1937, he developed a great respect for the 'spiritual strength' of the communist forces and even advocated their guerrilla-style tactics. He remained an avid fan of the Chinese communists even after the war.



1942 Holocaust: Almost a thousand people, mainly Polish-born Jews, are deported from Paris to Auschwitz. Twenty-seven are French-born children under the age of four, most of whom are deported without their parents, are all gassed within hours of their arrival. (Atlas)




1942 Holocaust: From Notes Made by Kurt Gerstein, an engineer working for the SS, on the Extermination Camp At Belzec: "...in Lublin, SS Gruppenfuehrer Globocnik was waiting for us. He said: This is one of the most highly secret matters there are, perhaps the most secret. Anybody who speaks about it is shot dead immediately. Two talkative people died yesterday. Then he explained to us that, at the present moment, August 17, 1942, there were the following installations: [1.] Belzec, on the Lublin-Lvov road, in the sector of the Soviet Demarcation Line. Maximum per day: 15,000 persons (I saw it!). [2.] Sobibor, I am not familiar with the exact situation, I did not visit it. 20,000 persons per day. [3.] Treblinka, 120 km. NNE of Warsaw, 25,000 per day, saw it! [4.] Majdanek, near Lublin, which I saw when it was being built. Globocnik said: You will have very large quantities of clothes to disinfect, 10 or 20 times as much as the "Textiles Collection," which is only being carried out in order to camouflage the origin of the Jewish, Polish, Czech and other items of clothing. Your second job is to convert the gas-chambers, which have up to now been operated with exhaust gases from an old Diesel engine, to a more poisonous and quicker means, cyanide. But the Fuehrer and Himmler, who were here on August 15, the day before yesterday, that is, gave orders that I am myself to accompany all persons who visit the installations. Professor Pfannenstiel replied, "But what does the Fuehrer say?" Then Globocnik, who is now Higher SS and Police Leader in Trieste on the Adriatic Coast, said: "The whole Aktion must be carried out much faster." Ministerial Director Dr. Herbert Lindner [Linden] of the Ministry of the Interior suggested, "Would it not be better to incinerate the bodies instead of burying them? Another generation might perhaps think differently about this?" Then Globocnik, "But, Gentlemen, if we should ever be succeeded by so cowardly and weak a generation that it does not understand our work, which is so good and so necessary, then, Gentlemen, the whole of National Socialism will have been in vain. On the contrary, one should bury bronze plaques [with the bodies], on which is inscribed that it was we, we who had the courage to complete this gigantic task." Hitler said to this, "Well, my good Globocnik, you have said it, and that is my opinion, too." The next day we moved on to Belzec. There is a separate little station with two platforms, at the foot of the hill of yellow standstone, due north of the Lublin-Lvov road and rail line. To the south of the station, near the main road, there are several office buildings with the inscription "Belzec Office of the Waffen-SS" [Military Unit of the SS]. Globocnik introduced me to SS Hauptsturmfuehrer Obermeyer from Pirmasens, who showed me the installations very much against his will. There were no dead to be seen that day, but the stench in the whole area, even on the main road, was pestilent. Next to the small station there was a large barrack labeled "Dressing Room," with a window that said "Valuables," and also a hall with 100 "Barber's Chairs." Then there was a passage 150 m. long, in the open, enclosed with barbed wire on either side, and signs inscribed "To the Baths and Inhalation Installations." In front of us there was a house, the bathhouse, and to the right and left large concrete flower pots with geraniums or other flowers. After climbing a few steps there were three rooms each, on the right and on the left. They looked like garages, 4 by 5 m. and 1.90 m. high. At the back, out of sight, there were doors of wood. On the roof there was a Star of David made of copper. The front of the building bore a notice "Heckenholt Institution." That is all I saw that afternoon. Next morning, a few minutes before 7 o'clock, I was told that the first train would arrive in 10 minutes. And in fact the first train from Lvov arrived a few minutes later. There were 45 carriages with 6,700 persons, of whom 1,450 were already dead on arrival. Through small openings closed with barbed wire one could see yellow, frightened children, men, and women. The train stopped, and 200 Ukrainians, who were forced to perform this service, tore open the doors and chased the people from the carriages with whips. Then instructions were given through a large loudspeaker: The people are to take off all their clothes out of doors and a few of them in the barracks, including artificial limbs and glasses. Shoes must be tied in pairs with a little piece of string handed out by a small four-year-old Jewish boy. All valuables and money are to be handed in at the window marked "Valuables," without any document or receipt being given. The women and girls must then go to the barber, who cuts off their hair with one or two snips. The hair disappears into large potato sacks, "to make something special for the submarines, to seal them and so on," the duty SS Unterscharfuehrer explained to me. Then the march starts: Barbed wire to the right and left and two dozen Ukrainians with rifles at the rear. They came on, led by an exceptionally pretty girl. I myself was standing with Police Captain Wirth in front of the death chambers. Men, women, children, infants, people with amputated legs, all naked, completely naked, moved past us. In one corner there is a whimsical SS man who tells these poor people in an unctuous voice, "Nothing at all will happen to you. You must just breathe deeply, that strengthens the lungs; this inhalation is necessary because of the infectious diseases, it is good disinfection!" When somebody asks what their fate will be, he explains that the men will of course have to work, building streets and houses. But the women will not have to work. If they want to, they can help in the house or the kitchen. A little glimmer of hope flickers once more in some of these poor people, enough to make them march unresisting into the death chambers. But most of them understand what is happening; the smell reveals their fate! Then they climb up a little staircase and see the truth. Nursing mothers with an infant at the breast, naked; many children of all ages, naked. They hesitate, but they enter the death chambers, most of them silent, forced on by those behind them, who are driven by the whip lashes of the SS men. A Jewish woman of about 40, with flaming eyes, calls down [revenge] for the blood of her children on the head of the murderers. Police Captain Wirth in person strikes her in the face 5 times with his whip, and she disappears into the gas chamber...




1943 WW2: The Americans capture Messina ending the Sicilian campaign.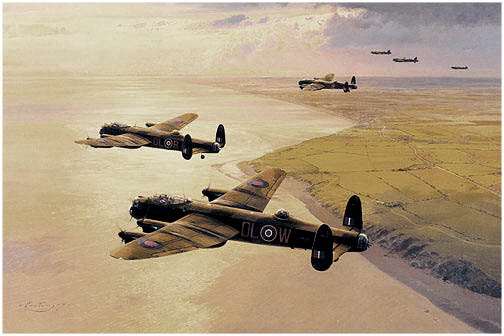 1943 WW2: The British launch a massive air attack on the German rocket programme at Peenemunde, thanks to intelligence reports by the Polish underground.

1944 Diary of Leon Gladun: This morning we were to execute a plan of artillery fire for an offensive but it's called off due to the damn heavy rain overnight and the resulting mud. I got soaked under my tent--I was literally swimming in my bed. Today I failed a bit with my command--by 5 degrees! (Artillery requires very careful and detailed work; the mistake was due to a sloppy oversight by Corporal Rybkin.) All in all I'd like to finish this game. If you worry about everything our nerves will be shot and you'll go off as a patient to a nut house. There are moments when every ring of the phone sets me off and when in this mood I confront some mix-up or problem--then I just say to hell with everything! Besides our political situation is murky and unsure. I get mad as hell when I read the foreign press about the Polish question and see the shitty actions taken by certain characters. It's partly due to our own ineptitude in pressing our political situation back home and in the worsening of our position due to our clumsy opposition to the disgusting politics of the USSR. In just half a month 5 years of war will pass, and come to an end--but our situation is still under a question mark. However we're counting on a conflict between the Soviets and the Americans...otherwise it'll be bad for us. "The Miracle on the Wisla" continually remains! Note: '…Wisla' was the dramatic Polish victory at Warsaw over the Bolsheviks in 1920. (See Aug 15)

1944 WW2: The American XV Corps and the Canadian 1st Army trap the German 7th Army in a pocket between Argentan and Falaise.




1944 WW2: Field Marshal Walter Model (above) takes command of the Western Front, an unenviable position, after Hitler sacks Field Marshal von Kluge.

1944 WW2: The mayor of Paris, Pierre Charles Tattinger, meets with the German commander Dietrich von Choltitz to protest the explosives being deployed throughout the city.

1945 Upon hearing confirmation of Japan's surrender, and after 350 years of Dutch occupation, nationalist leaders declare the independence of Indonesia. Sukarno becomes the first president of the new republic, and Mohammad Hatta the first vice-president. It is only after several years of fighting, however, that Indonesia is finally granted independence by the Netherlands.

1946 A corporate charter is issued in Atlanta, Ga., to an organization calling itself the Columbians, Inc. According to its articles it is formed: "to encourage our people to think in terms of race, nation and faith to work for a moral reawakening in order to build a progressive white community that is bound together by a deep spiritual consciousness of a common past and a determination to share a common future." (McWilliams)




1948 Cold War: Alger Hiss righteously denies ever being a Communist agent.




1958 The World's first Moon probe, the US's Thor-Able, proves itself a bit less than able by exploding at T+77 seconds.




1961 Cold War: The Communist East German government completes the construction of the Berlin Wall.

1960 Cold War: American Francis Gary Powers pleads guilty at his Moscow trial for spying over the Soviet Union in a U-2 plane.

1961 The Kennedy administration establishes the Alliance for Progress.




1962 Cold War: Peter Fechter, 18, is shot by East German guards as he attempts to flee across the Berlin Wall. Left to bleed to death, his case is the most notorious in the history of the Wall. Note: In July 1996, two former guards are charged with his manslaughter.

1966 Pioneer 7 is launched into solar orbit.

1977 The Soviet nuclear-powered icebreaker Artika becomes the first to reach the North Pole.

1982 A South Bend, Indiana jury acquittes self-avowed racist Joseph Paul Franklin.




1987 Death: Rudolph Hess apparently commits suicide after somewhat implausably hanging himself with an electric cord in a small outdoor tent. Hess, unrepentant to the end, is the last member of Adolf Hitler's inner circle and has been aptly called 'The Last Nazi.'

1987 American journalist Charles Glass escapes his kidnappers and is rescued after being held for 62 days in Lebanon.

1988 Pakistan President Mohammad Zia ul-Haq (1978-88) and the US ambassador to Pakistan Arnold Raphel are killed when Zia's plane explodes after takeoff. Zia was aged 63.

1991 Death: Rick Griffith, artist.

1993 Jack Kevorkian is charged in Wayne County, MI with assisting in the suicide of Thomas Hyde. Note: Kevorkian is later acquitted of this particular charge.

1996 A military cargo plane crashs in Wyoming killing eight crewmembers and a Secret Service employee. Note: The plane is carrying gear for U.S. President Clinton.

1996 Ruth Perry is chosen by a meeting of West African heads of state to chair Liberia's ruling council, thus becoming Africa's first woman head of state.




1996 Ross Perot is presented as the Reform Party's presidential candidate. He is the party's first-ever candidate.

1998 The FBI announces that it is questioning a suspect concerning the bombings of U.S. embassies in Tanzania and Kenya on August 7th, 1998.

1998 U.S. President Clinton finally admits to having an improper relationship with Monica Lewinsky, a White House intern.

1998 Kirienko announces ruble devaluation. The Russian economy is paralyzed by liquidity shortages as share prices plunge. Russia soon defaults on its foreign loans.

2002


2004


2004

^ Top of Page ^
---
---

Click Here to email the Webmaster of this site.

Web Page Design by Nathan
This page was last updated on August 12, 2005