NAVIGATION COLUMN
Home Page

The Keninger Archives
The Propagander

Yahoo Groups:
History 1 Day 2
Nuremburg Data


---
Daily History Pages:
---





FAIR USE NOTICE: This site could contain copyrighted material the use of which has not always been specifically authorized by the copyright owner. We are making such material available in our efforts to advance understanding of historical, political, human rights, economic, democracy, scientific, environmental, and social justice issues, etc. We believe this constitutes a 'fair use' of any such copyrighted material as provided for in section 107 of the US Copyright Law. In accordance with Title 17 U.S.C. Section 107, the material on this site is distributed without profit to those who have expressed a prior interest in receiving the included information for research that could include educational purposes. If you wish to use copyrighted material from this site for purposes of your own that go beyond 'fair use', you could most likely need to obtain permission from the copyright owner.


August 19




1099 The Crusades: The armies of the First Crusade defeat the Saracens at the Battle of Ascalon (a historic Palestinian city on the Mediterranean), one month after they had captured Jerusalem.

1263 King James I of Argon censors Hebrew writings.

1274 The coronation of Edward I.

1398 Birth: Inigo Lopez, Marques de Santillana, Spanish poet (Comedieta de Ponza).

1477 Maximilian I, son of Holy Roman Emperor Frederick III, marries Mary of Burgundy and acquires the Burgundian possessions in the Netherlands and France.

1493 Death: Frederick III, Holy Roman Emperor, in Innsbruck, Austria, German Emperor (1440-1493). He is succeeded by his son Maximilian.




1561 Mary Queen of Scots arrives in Scotland to assume the throne after spending 13 years in France.

1587 Sigismund III, son of John of Sweden, is elected King of Poland. He will seek a union of Poland with Sweden but instead will create hostility and war between the two.

1601 Michael the Brave, Romanian national hero, is assassinated.

1631 Birth: John Dryden, English poet and dramatist, in Aldwinkle, Northamptonshire, England. The first official Poet Laureate of Great Britain (1668 to 1700). Dominated literary efforts of The Restoration after receiving a classical education at Westminster School and Trinity College, Cambridge, then moved to London in 1657.




1646 Birth: John Flamsteed, first astronomer royal of England, he will equip the Royal Observatory in Greenwich and produce the great star catalogues Historia Coelestis Britannica and Atlas Coelestis.

1685 Judge Jeffreys begins sentencing people to death at what will become known as the Bloody Assiza.

1692 A clergyman and five women are convicted of witchcraft and executed in Salem, Massachusetts. Note: Fourteen more people are executed this year and 150 others are imprisoned.




1765 Birth: Robert Fulton, inventor.

1772 Gustav III seizes effective control of the Swedish government and restores the full power of the monarchy which had been subordinate to parliament since 1720.

1779 Americans under Major Henry Lee take the British garrison at Paulus Hook, New Jersey.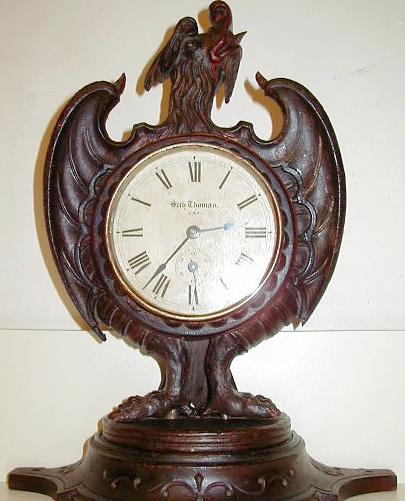 1785 Birth: Seth Thomas, Connecticut clockmaker, a pioneer in the mass production of clocks.




1787 W Herschel discovers Enceladus, a moon of Saturn.




1812 War of 1812: The US warship Constitution defeats the British frigate HMS Guerriere in a furious engagement off the coast of Nova Scotia and earns its nickname of Old Ironsides. Witnesses say the British shot seemed to bounce off its sides. Note: Date on picture must be incorrect as three sources maintain the 19th.

1826 Canada Company is chartered to colonize Upper Canada (Ontario).




1839 Details of Louis Daguerre's first practical photographic process are released in Paris.

1848 The first report of the California gold strike is published in the New York Herald newspaper.

1856 Gail Borden of Brooklyn, New York, patents his process for condensed milk. Borden's is still in business and is one of the largest dairy product concerns in the world.

1858 Birth: Edith Nesbitt, English children's writer (The Railway Children).




1860 Birth: John Kane, Scottish-born US primitivist painter (Self-Portrait).

1870 Birth: Bernard Baruch, financier, statesman, presidential adviser. Died in 1965.

1871 Birth: Orville Wright, aviation pioneer. Died in 1948.




1878 Birth: Manuel Quezon, first president of Philippine Commonwealth (1935-42).

1888 The first beauty contest is held, in Spa, Belgium. The winner is an 18 year old girl from the West Indies.

1889 Birth: Arthur Waley, sinologist, translator from Chinese and Japanese.




1891 William Huggins describes the astronomical application of the spectrum.




1902 Birth: Ogden Nash, in Rye, New York, American humorous poet (I'm a Stranger Here Myself). Died in 1971.

1914 WW1: The British Expeditionary Force (BEF) lands in France.

1915 WW1: The British liner Arabic is sunk, with the loss of four more American lives.




1916 WW1: Falkenhayn is relieved of command and replaced by General Paul von Hindenburg. Soon he and General Erich von Ludendorff will take full control of both the war and civilian affairs as Kaiser Wilhelm II becomes a mere figurehead.




1919 Afghanistan declares independence from the United Kingdom. Note: In 1919, 'Pakistan' is still part of India.




In the following decade, Afghan ruler Amanollah introduces several social reforms, including the removal of the veil from women and the establishment of co-educational schools. Some of these reforms offend conservative religious and tribal leaders.



1927 Aug 19-21 Hitler attends the opening ceremonies of the Third Party Rally in Nuremberg. (Maser)

1933 Mussolini meets with Dollfuss at the Italian-Austrian border.

1933 Houghton Mifflin Company of Boston publishes Hitler's Mein Kampf in English translation.

1934 A German plebiscite approves (88%) Hitler's assumption of full power and his dual role as chancellor and fuehrer.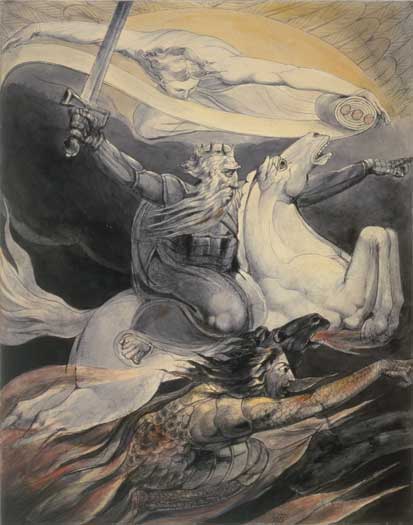 1934 As Hitler assumes the title of Fuhrer, Polish strongman Pilsudski proposes a war against Germany by Poland and France before Hitler rearms, but is rebuffed by Paris.




1934 Al Capone is sent to Alcatraz after being convicted of tax evasion.

1936 The first Stalinist trials of "counterrevolutionaries" opens. All defendants are be sentenced to death, a judgment that is made even before the 'trial' begins.




1936 Spanish Civil War: Spanish poet and playwright Frederico Garcia Lorca is assassinated in Granada, Spain, by Franco's troops during the Spanish Civil War, after being forced to dig his own grave.

1938 Holocaust: Swiss officials take measures to block Jewish refugees trying to enter Switzerland.




1938 August 19-20 At a meeting of the German Committee for Public Care and Welfare Law, professors of medicine and law discuss with civil servants from the Ministry of the Interior the possibility of a "law on asocial individuals" that would allow people so defined to be sterilized or committed to concentration camps. According to later drafts of this law, which was never passed, two physicians and a police officer were to decide on the sterilization and further disposal of these individuals to concentration camps. Note: Picture is inaccurate only in fact, not spirit. (Science)

1939 A German-Soviet economic agreement is completed and signed in Moscow. Molotov suddenly produces a draft of a Russian-German nonaggression pact and invites Ribbentrop to Moscow on the 26th or 27th.




1939 Orders to sail are issued to the German Navy. The pocket battleship Graf Spee is ordered to waters off Brazil, and her sister ship, Deutschland, is directed to the North Atlantic. (Shirer I)

1939 At 7:10 PM, a telegram is received in Berlin from the German ambassador in Moscow: "SECRET. MOST URGENT. THE SOVIET GOVERNMENT AGREE TO THE REICH FOREIGN MINISTER COMING TO MOSCOW ON AUGUST 26 OR 27. MOLOTOV HANDED ME A DRAFT OF A NONAGGRESSION PACT." (Shirer I)

1939 Churchill and Chaim Weizmann meet in London. (Edelheit)

1940 The new Civil Aeronautics Administration awards honorary license #1 to Orville Wright.

1940 WW2: Italian troops force the British to withdraw from Somaliland.

1941 Holocaust: The older Jewish children left in Byelaya Tserkov are loaded into three trucks, taken to the nearby rifle-range, and executed. 90 of the younger children are held back in wretched conditions. (Days)

1942 Diary of Leon Gladun: Finally the long-awaited moment arrived and we set off for the port of Krasnovodsk on the Caspian Sea. It was tight in the rail cars but everyone was happy--at last we were leaving "paradise." We sit in Krasnovodsk for a couple of days and then are loaded aboard the ship. Note: Some 77,000 Polish ex-POWs (who somehow managed to avoid Katyan) form a Polish Army in the USSR. Evacuated to Iran they will be equipped by the British, and as the Polish 2nd Corps will fight in the Middle East and Italy.

1942 WW2: British and Canadian troops land at Dieppe in the largest commando raid of the war, damaging German installations and emplacements despite heavy losses of men and equipment.

1942 WW2: SF Junkin became the first American pilot to shoot down a German fighter plane.

1943 Holocaust: Treblinka receives its last trainload of deportees, a transport from the Bialystok ghetto. (Apparatus)

1943 A joint pastoral letter from the German bishops reminds the faithful that the killing of innocents is wrong even if done by the authorities and allegedly for the common good, as in the case of "men of foreign races and descent." The bishops call for love of "those innocent humans who are not of our people and blood," and of "the resettled." (Neither the word "Jew" nor "non-Aryan" is used.)

1944 WW2: General Eisenhower changes his mind and decides not to bypass Paris after receiving word of an uprising in the city. He orders in the Second Free French Armored Division, supported by US troops.




1944 WW2: Polish 1st Armored Division links up with Americans, closing Falaise Gap and trapping many German soldiers.

1946 Birth: Bill Clinton.

1947 The Doctors Trial: The judges of the American military tribunal in the case of the USA vs. Karl Brandt et. al. confront the difficult question of medical experimentation on human beings. Several of the doctors had argued in their own defense that their experiments had differed little from previous American or German experiments. Furthermore they showed that no international law or informal statement differentiated between legal and illegal human experimentation. Note: Before announcing their verdict, the judges reiterated almost all of the points in Dr. Alexander's memorandum of April 17 in a section entitled "Permissible Medical Experiments," which revised his original six points into ten. Subsequently, these ten points became known as the "Nuremberg Code." Although the code addressed the defense arguments in general, remarkably none of the specific findings against Brandt and his codefendants mentioned the code. Thus the legal force of the document was not well established and failed to find a place in either the American or German national law codes. Nevertheless, it remains a landmark document on medical ethics and one of the most lasting products of the 'Doctors Trial.'

1953 Prime Minister Mohammad Mossadeq is overthrown in a CIA engineered coup in Iran. General Zahedi takes over and the shah returns from exile in Italy.

1953 Israel's parliament confers Israeli citizenship posthumously on all Jews killed by the Nazis during the years of the Holocaust (1933-45) in Europe.

1954 Ralph J Bunche is named undersecretary of the United Nations (UN).

1960 Cold War: Gary Powers, the US spy plane pilot shot down by the Russians over Soviet territory, is sentenced to 10 years detention. He is released 18 months later and exchanged for Soviet spy Rudolf Abel.




1960 Sputnik 5 assumes Earth orbit carrying two dogs, Belka and Strelka and 3 mice that are later recovered alive.

1965 The Nam: US forces destroy a Viet Cong stronghold near Van Tuong, in South Vietnam.

1973 George Papadopoulos is sworn in as president of Greece as the monarchy comes to an end. He lifts martial law, in effect since 1967, but will be overthrown in a coup in November.

1974 During an anti-American protest in Nicosia, Cyprus, US Ambassador Rodger P. Davies is fatally wounded by a bullet while in the American embassy.

1978 A fire in a theater set by Muslims extremists in Abadan, Iran, kills over 400 people.

1979 The crew of Soyuz 32, Soviet Cosmonauts Vladimir Lyakov and Valery Ryumin, return to Earth aboard Soyuz 34 after a record 175 days in space.




1981 Two Libyan SU-22s are shot down by two US Navy F-14 fighters in the Gulf of Sidra.

1985 Japan launches its second probe of Halley's Comet, Suisei.

1986 20 people are killed in a car bomb explosion in Tehran. Iran initially accuses "American agents", however they later execute an "Iraqi agent."

1988 Iran-Iraq begins a cease-fire in their 8-year-old war (from 11pm EDT).

1989 Tadeusz Mazowiecki, becomes the first elected noncommunist president of Poland.

1991 In a military coup that shook the world, a coalition of hard-line communists remove Soviet President Mikhail Gorbachev. The coup comes partly as a result of Gorbachev's willingness to sign a treaty that will give substantial autonomy to different Soviet Republics. Due to massive public resistance, the conspirators give up a few days after the coup had started. Boris Yeltsin, at the time Russian president, vehemently opposes the coup.

1994 President Clinton announces he is ending the 28-year US policy of letting Cuban refugees take up US residency if they reached the country.

1995 Three US negotiators, including US Deputy Assistant Secretary of State Robert Frasure, are killed when their vehicle plunges from a mountain road near Sarajevo, Bosnia.

1996 Former Arkansas Governor Jim Guy Tucker is sentenced to four years probation and Susan McDougal sentenced to two years in prison on Whitewater charges.

1996 The Green Party nominates Ralph Nader as its presidential candidate.




2002 Post 911: Afghan's Karzai celebrates Independence Day.




2002 Post 911: Northern Alliance leader Massood is honored in a Kabul parade.




2002 Post 911: Terrorist Abu Nidal (above, 1980) commits suicide in Baghda.

2003


2004


2004

---
^ Top of Page ^
---

Click Here to email the Webmaster of this site.

Web Page Design by Nathan
This page was last updated on August 19, 2005