NAVIGATION COLUMN
Home Page

The Keninger Archives
The Propagander

Yahoo Groups:
History 1 Day 2
Nuremburg Data


---
Daily History Pages:
---





FAIR USE NOTICE: This site could contain copyrighted material the use of which has not always been specifically authorized by the copyright owner. We are making such material available in our efforts to advance understanding of historical, political, human rights, economic, democracy, scientific, environmental, and social justice issues, etc. We believe this constitutes a 'fair use' of any such copyrighted material as provided for in section 107 of the US Copyright Law. In accordance with Title 17 U.S.C. Section 107, the material on this site is distributed without profit to those who have expressed a prior interest in receiving the included information for research that could include educational purposes. If you wish to use copyrighted material from this site for purposes of your own that go beyond 'fair use', you could most likely need to obtain permission from the copyright owner.


August 20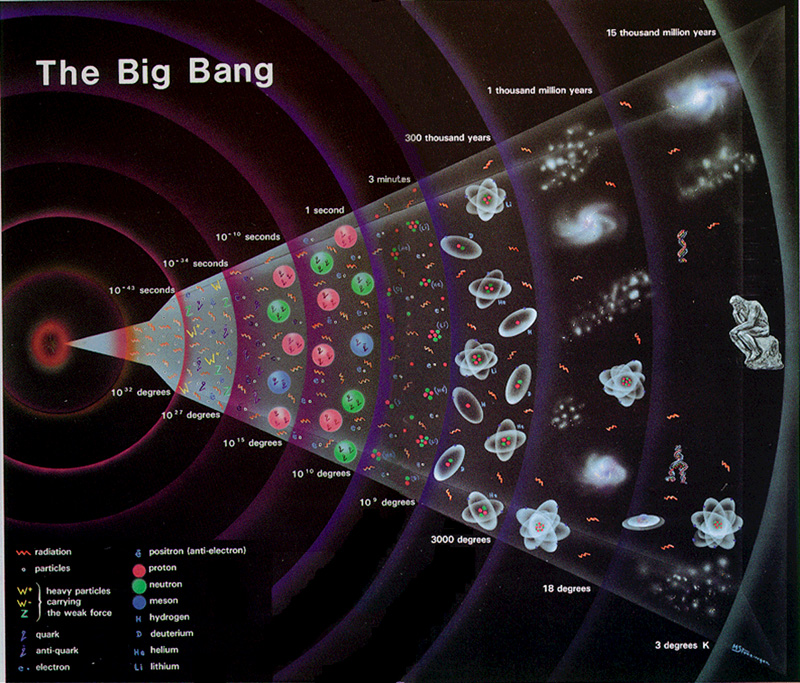 0636 A Byzantine attempt to drive Muslims out of Syria is thwarted at the battle of Yarmuk.




0917 A Byzantine counteroffensive is routed by Syeon at Anchialus, Bulgaria.

1641 Scotland and Britain sign the Treaty of Pacification.




1667 John Milton publishes Paradise Lost, an epic poem about the fall of Adam and Eve.




1741 Danish explorer Vitus J. Bering and his crew are the first Europeans to reach Alaska. Bering had been commissioned by Peter the Great of Russia to find land connecting Asia and North America. This is Bering's second attempt to reach Alaska from the Kamchatka peninsula, Russia. Note: The sea area between Siberia and Alaska is named after him.




1745 Birth: Francis Asbury, English Methodist missionary and circuit-riding bishop of the American colonies. During 42 years of labor, Asbury traveled 300,000 miles by horseback, ministering to George and Vans great grandparants and all the other fine folk up and down the Eastern seaboard.




1778 Birth: Chilean leader Bernardo O'Higgins, 'The Liberator of Chile.'

1781 US Revolutionary War: George Washington begins to move his troops south to fight Cornwallis.




1785 Birth: Oliver Hazard Perry, naval hero.

1794 American General 'Mad Anthony' Wayne defeats the Ohio Indians at the Battle of Fallen Timbers in the Northwest territory, ending Indian resistance in the area.




1804 Death: Charles Floyd, the only fatality of the Lewis & Clark Expedition. Note: Why preserve the mans skull; who wrote on it; what did they write; I don't know? It may the most bizarre Certificate Of Authenticity ever created.




1833 Birth: Benjamin Harrison, 23rd US President (1889-1893), in North Bend, Ohio, grandson of 9th US President, William Henry Harrison.




1847 General Winfield Scott wins the battle of Churubusco on his drive to Mexico City.

1852 The steamer Atlantic collides with a fishing boat, sinking with 250 aboard.

1860 Birth: Raymond Poincar' French prime minister (1912), president.

1866 The National Labor Union advocates an eight-hour workday. Industry, however, does not heed the request as workers commonly worked 10 or 12 hour days, or more.

1866 It is formally declared by US President Andrew Johnson that the American Civil War is over, though the fighting had stopped months earlier.




1873 Birth: Eliel Saarinen, in Finland, architect.

1881 Birth: Edgar Albert Guest, in Detroit, Michigan, writer, syndicated columnist, poet.

1884 Birth: Rudolf Bultmann, German New Testament scholar. He pioneered Form Criticism with his 'History of the Synoptic Tradition' (1921), whereby he sought to identify the devices of Hebrew speech in order to make the central Gospel message meaningful to moderns.

1886 Birth: Paul Tillich, German philosophical theologian. Tillich advocated 'myth' as a signpost, participating in the reality to which it points. Evangelicals generally criticize Tillich today for his pantheistic views of God.




1890 Birth: Howard Phillips.

1896 The dial telephone is patented.

1901 Birth: Salvatore Quasimodo, Italian poet, critic, translator (Nobel 1959).

1908 King Leopold of Belgium hands over the Congo to the Belgian State. Previously he had held it as a private possession. The Congo Free State becomes the Belgian Congo as a result.




1908 The Great White Fleet arrives in Sydney, Australia, to a warm welcome.




1909 Starving artist (example above) Adolf Hitler moves into a flat on Vienna's Sechshauserstrasse, #58. He will stay there until September 16, 1909. (Maser)

1910 Birth: Eero Saarinen, architect.

1912 Death: William Booth, founder of the Salvation Army, aged 83.

1912 The Plant Quarantine Act goes into effect.

1913 700 feet above Buc, France, parachutist Adolphe Pegond becomes the first person to jump from an airplane and land safely.

1914 WW1: Brussels is occupied by the Germans. The Belgians, personally commanded by King Albert I, retreat to Antwerp.

1914 WW1: Advancing French troops collide with a numerically superior German force in the Battle of the Ardennes.

1914 WW1: Rudolf Hess joins the 1st Bavarian Infantry Regiment and is soon transported to the battlefields of France. (Missing Years)

1914 WW1: At Gumbinnen in East Prussia, Prittwitz's forces are thrown back by Rennenkampf, who has attacked from the east. Prittwitz, fearing envelopment by Samsonov's army, withdraws to the Vistula River, thus ceding all of East Prussia. Prittwitz phones Moltke at Coblenz, reporting his decision and requesting reinforcements to hold the Vistula line. Moltke immediately relieves Prittwitz, appointing in his place 67-year-old Gen. Paul von Hindenburg who had retired in 1911. Gen. Erich Ludendorff, the hero of Liege, is named Hindenburg's chief of staff.

1914 WW1: Pope pius X dies, just one day after issuing a futile plea for peace. (See Aug 19)

1914 WW1: Britain, in its Order of Council, enlarges the list of goods it unilaterally considers contraband and thereby subject to search and seizure. British ships immediately begin confiscating the contraband cargoes, which include even cotton, now used in making munitions. (Schlesinger I)

1920 Poland and Ukraine sign an alliance against the Soviet Union.

1920 Allen Woodring wins the 200 metre run at the Olympic Games held in Antwerp, Belgium wearing a pair of borrowed shoes.




1923 The first American dirigible, the "Shenandoah," is launched in Lakehurst, NJ.

1924 Religious Briton Eric Liddell refuses to run in the 100m at the Paris Olympics because it is a Sunday.

1933 The American Jewish Congress joins the anti-Nazi Boycott.

1935 Church and Reich: The Catholic bishops send a lengthy memorandum to Hitler complaining that because of the support and publicity given by the party to Rosenberg's books, the public could only conclude that neopaganism and National Socialism are identical. (Lewy)

1935 The Nineteenth World Zionist Congress opens in Lucerne, Switzerland. It will close on September 14.

1935 The Seventh World Congress of the Communist International (Comintern) calls for a popular front to combat Fascism and support the struggles and wars of national liberation around the world.

1939 Hitler, suspecting Molotov might cause delays in ratification of the nonaggression pact, sends a personal message to Stalin asking him to receive Ribbentrop in Moscow as soon as possible, telling Stalin "The tension between Germany and Poland has become intolerable... A crisis may arise any day. Germany is at any rate determined from now on to look after the interests of the Reich with all the means at her disposal."




1939 The Soviet Union scores a major victory over Japan in the border conflict along the Outer Mongolia-Manchukuo frontier and Japan sues for peace. By the end of the campaign Soviet losses will be 10,000 killed and wounded. Japanese losses: 52,000 to 55,000 killed and wounded. Note: This little noticed conflict is a decisive struggle that will determine no less than the direction of Japanese expansionism, and have incalculable effects on the coming conflagration.




1939 WW2: German U-boats take up positions in the North Atlantic shipping lanes.

1940 WW2: Churchill pays tribute to the RAF, saying, "Never in the field of human conflict was so much owed by so many to so few."

1940 Holocaust: Sugehara, the Japanese Consul at Kovno in eastern Russia, begins issuing transit visas to a few Polish and Lithuanian Jews, enabling them to cross the Trans-Siberian railway to Japan. He continues to issue visas to Jews until August 31. (Atlas)

1940 Exiled Russian revolutionary Leon Trotsky (birth name Lev Davidovich Bronstein) is fatally wounded near Mexico City by a Stalinist agent. After a previous machine gun attack failed, he is killed with an alpine axe to the back of the head by Frank Jackson. Trotsky's theory of the 'permanent revolution' became unpopular after Stalin gained power in the Soviet Union, and forced Trotsky into exile in 1929.




1941 WW2: German Fuehrer Adolf Hitler authorizes the development of the V-2 terror missile.

1941 Holocaust: In Berlin, Reinhard Heydrich receives a report from Einsatzgruppen RSHA IV-A-1 (Operational Report USSR no. 58) detailing the extermination of 4,500 Jews in Pinsk in retaliation for the death of a local militiaman. (Apparatus)

1941 Holocaust: The entire Banat region of Yugoslavia is declared Judenrein, "purged of Jews." (Atlas)




1942 A group of chemists led by Glenn T. Seaborg isolate a visible amount of plutonium for the first time. Seaborg, one of the most important chemists of the 20th century, is the discoverer of 10 atomic elements, including plutonium. He is also the first living person after which an atomic element is named, seaborgium.

1943 Holocaust: Approximately 3,000 Jews at Glebokie resist being taken out to the woods, and are massacred in a single day. A few escape and start a small partisan group. (Atlas)

1944 WW2: American B-17 bombers make a raid near Auschwitz during the first of four attacks on IG Farben's plant at Monowitz, only a few miles east of the gas chambers. (Apparatus)

1944 WW2: A great Russian offensive begins in Moldavia.

1944 Diary of Leon Gladun: (Italy) Change position. This time PD is in a house which is very convenient--we work comfortably almost like clerks at our desks. Unfortunately we weren't there long--just two days. We're relieved by 3rd Division, 1 PAL. For the first time there was a formal change of detachments. That evening officers from the other division arrived to whom we turned over command and by the next morning the change was complete.

1944 WW2: Paris is surrounded by the Allies.

1945 The US War Production Board removes most of its controls on manufacturing activity. The US quickly coverts to a peacetime economy.

1946 Nuremberg War Crimes Trials: Hermann Goering returns to the witness stand for more sparring with Justice Jackson. (Maser II)

1947 Doctors Trial: After almost 140 days of proceedings, including the testimony of 85 witnesses and the submission of almost 1,500 documents, the American judges in the "Doctor's Trial" in Nuremberg pronounce their verdict. Sixteen of the doctors are found guilty. Seven are sentenced to death. (See June 2, 1948) (Defendants Paul Rostock, Kurt Blome, Siegfried Ruff, Hans Wolfgang Romberg, Georg August Weltz, Konrad Schaefer, and Adolf Pokorny were judged not guilty of the charges listed in the indictment.)

1948 The US expels Soviet Consul General in New York, Jacob Lomakin.

1949 A new assembly in Hungary adopts a Soviet-style constitution and renames the country the Hungarian People's Republic.

1953 The Soviet Union announces that they have successfully detonated a hydrogen bomb.

1953 French forces force the Sultan of Morocco, Sidi Mohammed ben Youssef, from the throne.

1955 AFFTC test pilot Colonel Horace Hanes establishes a new official world absolute speed record as he pilots an F-100C to an average speed of 822.266 mph during four runs over a new Antelope Valley speed course at an altitude of 41,000 feet. This is the first world absolute speed record to be achieved at high altitude.

1955 Hundreds are killed in anti-French rioting in Morocco and Algeria.

1960 Senegal decides to withdraw from the Mali Federation which it had formed with French Soudan (now Mali) in 1959.

1964 A $1 billion antipoverty measure is signed by US President Lyndon B. Johnson.




1968 The Soviet Union and other Warsaw Pact nations begin invading Czechoslovakia to crush the "Prague Spring" liberalization.

1971 The Cambodian military launches a series of operations against the Khmer Rouge.

1971 The FBI begin a covert investigation of journalist Daniel Schorr.

1974 Newly-installed US President Gerald Ford, assuming office after Richard Nixon's resignation, nominates Nelson Rockefeller as his vice-president.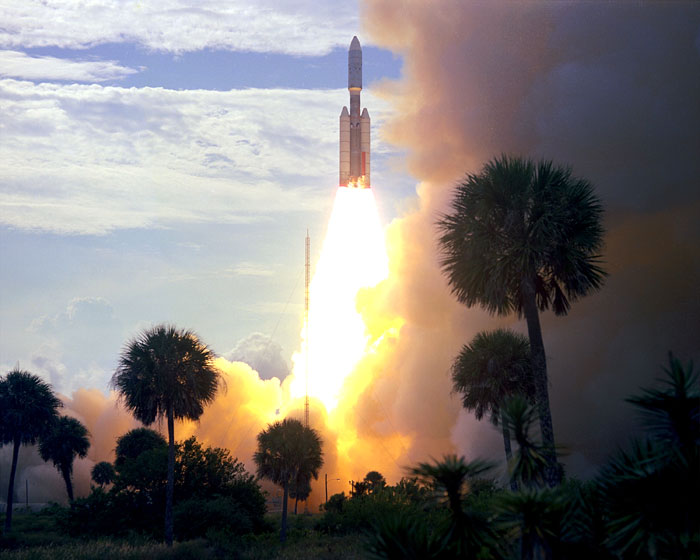 1975 The US Viking I spacecraft is launched on its way to Mars. It will deploy a landing craft that will touch down on the planet in July 1976.




1977 The US Voyager II spacecraft is launched on its mission to explore the outer planets.

1980 The UN Security Council votes 14-0, with the US abstaining, to condemn Israel's declaration that all of Jerusalem is its capital.

1982 President Reagan announces that a contingent of US Marines will join French and Italian troops as peacekeepers in Beirut.

1985 Death: Harchand Singh Longowai, Sikh leader, shot by Sikh extremists.




1985 Iran-Contra: Israel ships 96 TOWs to Iran on behalf of certain later indicted US government officials.




1986 US Census Bureau officials report that the US population stands at 240,468,000 while median age reaches an all-time high of 31-1/2 years.

1990 Desert Shield: Iraq confirms that Western hostages held after the outbreak of the Gulf War are being moved to military and other vital installations as a human shield to deter attacks.




1991 Russian Revolution, Slight Return: More than 100,000 people rally outside the Russian parliament building to protest a coup that removed Mikhail Gorbachev from power. Yeltsin speaks to the crowd from atop a tank and then barricades himself in the Parliament building.

1995 Liberia's main warring factions sign a peace accord calling for a cease-fire after more than five years of civil war and the start of democratic rule in one year.

1996 President Clinton signs into law an increase in the minimum wage in two steps from $4.25 to $5.15 an hour.

1997 NATO troops seize six police stations in Banja Luka that had been held by troops controlled by former Bosnian Serb President Radovan Karadzic.

1997 Israel launches its biggest air attack on Lebanon for 16 months in retaliation for a Hezbollah rocket barrage.

1998 The Supreme Court of Canada releases its opinion on the Quebec Secession Reference. The Court 'found there to be no basis, either under Canadian domestic law or under international law, on which the governmental institutions of Quebec could claim any legal right to secede from Canada unilaterally'.




1998 US military forces attack a terrorist camp in Afghanistan and a chemical plant in Sudan. Both targets are chosen for cruise missile strikes due to their connection with Osama bin Laden.

1998 The UN Security Council extends trade sanctions against Iraq for blocking arms inspections.




2000 Russian navy experts admit there is almost no hope of discovering any survivors aboard the stricken nuclear-powered submarine Kursk.




2002 Post 911: CNN and CBS buy 64 tapes with a decade of Al Qaeda Footage.




2002 Post 911: Much of the CNN material shows Al-Qaeda experiments and training exercises.




2002 Post 911: Donald Rumsfeld and General Pace engage in a size competition at a Pentagon debriefing. Note: The more offensive images will not be seen here.

2004


2004

---
^ Top of Page ^
---

Click Here to email the Webmaster of this site.

Web Page Design by Nathan
This page was last updated on August 19, 2005