NAVIGATION COLUMN
Home Page

The Keninger Archives
The Propagander

Yahoo Groups:
History 1 Day 2
Nuremburg Data


---
Daily History Pages:
---





FAIR USE NOTICE: This site could contain copyrighted material the use of which has not always been specifically authorized by the copyright owner. We are making such material available in our efforts to advance understanding of historical, political, human rights, economic, democracy, scientific, environmental, and social justice issues, etc. We believe this constitutes a 'fair use' of any such copyrighted material as provided for in section 107 of the US Copyright Law. In accordance with Title 17 U.S.C. Section 107, the material on this site is distributed without profit to those who have expressed a prior interest in receiving the included information for research that could include educational purposes. If you wish to use copyrighted material from this site for purposes of your own that go beyond 'fair use', you could most likely need to obtain permission from the copyright owner.


August 31




0012 Birth: Gaius Caeser, 3rd Roman emperor (37-41 AD). He is better know by his childhood nickname of Caligula, meaning 'little boots' - and best remembered for his extreme cruelty and perversity.

1303 The War of Vespers in Sicily ends with an agreement between Charles of Valois, who had invaded the country, and Frederick, the ruler of Sicily.

1422 Henry VI, at the age of nine months, becomes King.

1535 Pope Paul II deposes and excommunicates King Henry VIII.




1756 French and Indian War: The British at Fort William Henry, New York, surrender to Louis Montcalm of France.

1777 US Revolutionary War: Samuel Mason, a captain in command of Fort Henry on the Ohio frontier, survives a devastating Indian attack only to become one of the young nation's first western desperadoes. The son of a distinguished Virginia family, Samuel Mason became a militia officer and was assigned to the western frontier post of Fort Henry in present-day West Virginia. In the summer of 1777, with the colonies fighting a war for independence, Mason feared attacks by the Indian allies of the British. On this day in 1777, a band of Native Americans from several eastern tribes did attack the fort. The Indians initially fired only on several men who were outside the fort rounding up horses. Hearing the shots, Mason gathered 14 men and rode to their rescue. This was exactly what the warriors hoped he would do. They lay in wait and ambushed the party, killing all but Mason. Badly wounded, Mason escaped death by hiding behind a log. A second party that attempted to come to his rescue suffered the same fate as the first. All told, Mason lost 15 men compared to only one fatality among the attackers. Mason recovered from his wounds and continued to command Fort Henry for several years. Following the end of the war, though, he seems to have fallen on hard times. Repeatedly accused of being a thief, he moved farther west into the lawless frontier of the young American nation. By 1797, he had become a pirate on the Mississippi River, preying on boatmen who moved valuable goods up and down the river. He also reportedly took to robbing travelers along the Natchez Trace (or trail) in Tennessee, often with the assistance of his four sons and several other vicious men. By the early 1800s, Mason had become one of the most notorious desperadoes on the American frontier, a precursor to Jesse James, Cole Younger, and later outlaws of the Wild West. In January 1803, Spanish authorities arrested Mason and his four sons and decided to turn them over to the Americans. En route to Natchez, Tennessee, Mason and his sons killed the commander of the boat and escaped. Determined to apprehend Mason, the Americans upped the reward for his capture, dead or alive. The reward money soon proved too tempting for two members of Mason's gang. In July 1803 they killed Mason, cut off his head, and brought it into the Mississippi territorial offices to prove that they had earned the reward. The men were soon identified as members of Mason's gang, however, and they were arrested and hanged.

1778 US Revolutionary War: The British kill 17 Stockbridge indians in the Bronx.

1802 Captain Merriwether Lewis leaves Pittsburgh to meet up with Captain William Clark.

1823 The Battle of Trocadero: Ferdinand VII is restored to the throne of Spain when French forces enter Cadiz.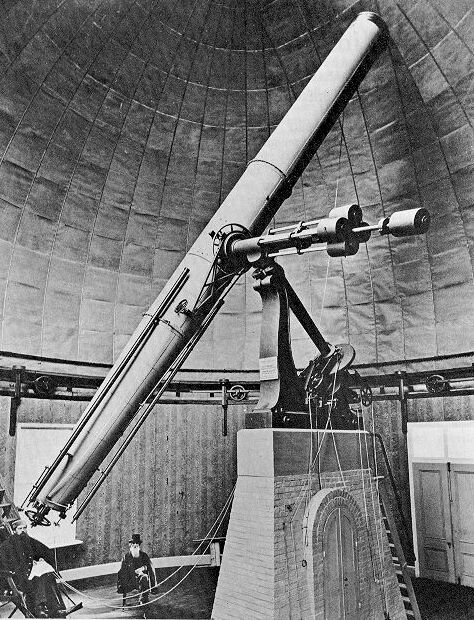 1842 The US Naval Observatory is authorized by an act of Congress.

1852 The United States Congress passes legislation creating the first prestamped envelopes.




1864 US Civil War: At the Democratic convention in Chicago, General George B. McClellan is nominated for president.




1864 US Civil War: During the Atlanta Campaign, the Battle of Jonesborough takes place.




1870 Birth: Maria Montessori, Italian educator. In 1896 she became the first woman doctor in Italy. During her lifetime she studied anthropology, the science of teaching, psychiatry and education. Equipped with this wide ranging knowledge, Maria began to work in Rome with children with intellectual disabilities. The methods she used produced remarkable results, but Maria felt even better results could be achieved with "normal" children. Her chance came in 1907 with the opening of her first "Children's House" in the slums of Rome. Her methods soon attracted attention and acclaim throughout the world. Much of her life was devoted to lecturing on her methods and establishing teachers' training courses in many countries. Maria Montessori was a woman dedicated to peace. She believed that if the rights of the individual and the needs of the child were met in an educational setting, this would lead to a more peaceful society with independent and capable individuals. She will develop a theory of teaching which emphasizes a reinforcement of initiative, and a freedom of movement for the child. Her theory of elementary education has since been named, appropriately, the Montessori Method. Died in 1952.

1876 In Turkey, the Sultan Murad V is deposed after suffering mental collapse. He is succeeded by his brother Abdul Hamid II.




1879 Death: William Barber, 6th US chief engraver (1844-79).

1886 110 people are killed when an earthquake strikes Charleston, South Carolina. This is the first major earthquake recorded in the eastern US.

1887 The kinescope is patented by Thomas Edison. The device is used to produce moving pictures.

1888 Mary Ann "Polly" Nicholls, a 42-year-old prostitute, is found stabbed to death in Buck's Row, London. The murder is generally accepted as the first of at least five "Jack the Ripper" unsolved crimes.




1897 Birth: Otto Dietrich, established important contacts between the Nazis and a number of industrialists during the 1920s. Reich press chief of the party, 1933-45. In 1949, Dietrich is sentenced to seven years in prison but is released in 1950, and dies shortly afterward.




1903 A Packard automobile becomes the first car to cross the US under its own power. The trip from San Francisco, CA to New York City, NY took 52 days.

1907 Birth: Ramon Magsaysay, in the Phillipines, statesman (US Legion of Merit-1952).

1907 The Anglo-Russian Convention is signed in St. Petersburg, settling differences between the two over Persia, Afghanistan and Tibet.

1907 England, Russia and France form the Triple Entente.




1913 Birth: Sir Bernard Lovell, astronomer, will develop airborne radar systems in WW2, responsible for the construction of 250-ft diameter radio telescope at Jodrell Bank near Manchester.

1919 The Communist Labor Party is founded in Chicago, with the motto, 'Workers of the world unite!'

1919 Petlyura's Ukranian Army kills 35 members of a Jewish defense group.

1935 The act of exporting US arms to belligerents is prohibited by an act signed President Franklin D. Roosevelt.

1935 Italy increases the size of its army to more than one million men.

1939 Nazi Eugenics: The sixth decree on implementation of the law on sterilization virtually puts an end to sterilization's in Germany. (Science)

1939 -01: Henderson, instead of informing the Poles of Hitler's proposals and the granting of an extension, tries to dissuades Lipski from meeting with von Ribbentrop at all. Henderson, in his Final Report, writes "I suggested that he (Lipski) recommend to his government an interview between Marshal Smigly-Rydz and Goering. I felt obliged to add that I could not conceive of the success of any negotiations if they were conducted by Ribbentrop." (Sturdza)

1939 -01: A telegram from Sir Howard Kennard, British Ambassador in Warsaw to Lord Halifax states that Polish Foreign Minister Beck has informed him that Lipski has been forbidden to receive any documents from von Ribbentrop.

1939 -01: Lipski telegrams Beck that French Ambassador Coulondre has told him that Henderson has been informed of Germany's intention to wait until midnight August 31st. Lipski writes: "Coulondre advises me to inform the German government, only after midnight, that the Polish Embassy was always at its reach." (Sturdza)

1939 -01: At half past noon, Hitler issues Directive # 1 for the conduct of the war: (1) Now that all the political possibilities of disposing by peaceful means of a situation which is intolerable for Germany are exhausted, I have determined on a solution by force. (2) The attack on Poland is to be carried out. Date of attack: September 1, 1939. Time of attack: 4:45am. (Shirer I)

1939 -01: Polish Ambassador Lipski meets with Ribbentrop at 6:15 PM.

1939 -01: A telegram to Beck from Lipski informs the Foreign Minister that "I have met with von Ribbentrop. I have obeyed instructions received and told him that I was not empowered to negotiate. Mr. von Ribbentrop repeated that he believed I had such powers. He told me that he would report my visit to the Chancellor."




1939 -01: SS Sturmbannfuehrer Alfred Helmut Naujocks is said to have received the code words "Grandmama dead," thus ending a 14 day wait at the German radio station at Gleiwitz, where he and Gestapo head Heinrich Mueller are to carry out a mock attack. The "canned goods:" a dozen "condemned criminals" dressed in Polish military uniforms are believed to have been given fatal injections before being shot. Note: See Alfred Naujocks, sworn affidavit, Nuremberg, November 20, 1945, the only documentary evidence for this item. Shortly after signing his affidavit, Naujocks mysteriously disappeared from custody, and has never been heard from again.

1939 -01: At 8 PM the German radio station at Gleiwitz near the Polish border announces it is under attack. Most contemporary historians believe Hitler staged this attack as an excuse to invade Poland. (See August 10, 15, 17)

1939 -01: At 8.20 PM Ciano is informed by the telephone central office that London has cut its communications with Italy. (Howarth)

1939 -01: At 9 PM all radio stations in Germany interrupt their schedules to broadcast Hitler's 16 point plan for Poland. It includes provisions for: the annexation of Danzig by Germany; a corridor across the Danzig Corridor; a plebiscite to be held in the Corridor area in 12 months time, and a later exchange of populations. The port of Gdynia is to be recognized as Polish, thus leaving Poland with access to the sea. It will not be delivered to the Polish ambassador until September 1. (Howarth; Bell)

1939 -01: The Supreme Soviet ratifies the German-Soviet Nonaggression Pact.




1939 -01: A huge banquet is held in Ribbentrop's honor at the Kremlin in Moscow. Ribbentrop, Stalin, Molotov, Voroshilov, Kaganovich, Mikoyan and Beria are all seated at the head table. Stalin toasts Hitler's health, and Ribbentrop will later drive some of his peers to distraction when he repeatedly relates how he was treated as 'an old party comrade' by the communists. The party ends at 3:00 AM, and most of the participants are sleeping it off as the momentous events their 'diplomacy' have enabled occur.

1941 WW2: British and Soviet troops link up at Kazvin, Iran

1942 Holocaust: SS Dr. Johann Paul Kremer arrives at Auschwitz to replace a doctor who had fallen sick. (See September 1-5)

1942 Eduard Schulte, in return for additional loans, irrevocably transfers ownership of Giesche's Silesian-American shares to Erzag, a Swiss firm controlled by his Swiss financial backers (La Roche). Schulte became an officer of the Swiss new corporation and even obtained German permission to export zinc, an essential war commodity, to Switzerland allegedly to finance the Swiss purchase of the American shares and bonds (Harriman) of Silesian-American. The revenue from the zinc sales stayed in Swiss banks. Almost a year after Germany declared war on the US, the US Justice Department took over the Giesche shares of Silesian-American Corporation as enemy-owned property. (Silence)

1942 WW2 Radio Broadcast: Short public service announcement by Hitler. (Full Text: http://members.tripod.com/Comicism/420730.html)

1943 Holocaust: Poles of Wola Ostrowiecka are rounded up by Ukrainian Nationalists. The men are hacked to death while women and children are packed into a school into which grenades are thrown: 550 people are murdered including 220 children.

1944 WW2: Russian troops enter Bucharest and soon occupy all of Romania. Utilizing the reasoning that since no armistice has been signed and Romania is still enemy territory, the Russians behave accordingly, raping, plundering, looting and murdering the civilian population.




1944 Holocaust: Natzweiler concentration camp in Alsace is liberated. At least 25,000 prisoners, Jews and non-Jews had died there of starvation, ill-treatment, murder or execution. (Atlas)

1946 Nuremberg War Crimes Trials: The Defendants make their final statements. (Maser II)

1949 Six of the 16 surviving Union veterans of the Civil War attend the last-ever encampment of the Grand Army of the Republic, held in Indianapolis, Indiana.

1951 Korea: The 1st Marine Division begins its attack on Bloody Ridge in Korea. The four-day battle will result in 2,700 Marine casualties. Note: As US Marines try to fight their way out of a Chinese trap, Korea will suffer its worst winter of the century.

1954 70 people are killed when a hurricane hits the northeastern coast of the United States. It's the first storm to be given a name: Hurricane Carol.

1954 The US Census Bureau is established.

1955 The first sun-powered automobile is demonstrated in Chicago, Illinois. Solar-powered cars use an array of photovoltaic cells that convert sunlight into electricity. The electricity either goes directly to an electric motor powering the vehicle, or to a special storage battery.

1958 The US Census Bureau reports that there were 902 women sailors in the US Navy and 2,365 male launderers in the country.




1963 Death: George F. Broque, cubist painter, aged 81 in Paris.

1964 California officially becomes the most populated state in America.

1965 The Department of Housing and Urban Development is created by the US House of Representatives and the Senate.




1980 Polish Revolution: The Gdansk agreement between shipyard workers and the Polish government, which leads to the formation of Lech Walesa's Solidarinosc (Solidarity) Movement, is signed. The agreement gives workers the right to strike and to organize their own union. Solidarinosc is outlawed a year later by the Polish government, and it is not until 1988 when it resumes legal activities. Shipyard worker was Solidarinosc's main leader.

1983 Murdered opposition leader Benigno Aquino is buried in Manila, with over a million mourners being addressed by his widow.

1990 Desert Shield: UN Secretary-general Javier Perez de Cuellar meets with the Iraqi Foreign Minister Tariq Aziz to try and negotiate a solution to the crisis in the Persian Gulf.

1990 East and West Germany sign a treaty that is meant to harmonize their political and legal systems.

1991 Uzbekistan and Kirghiziz declare their independence from the Soviet Union. They are the 9th and 10th republics to announce their plans to secede.

1991 In a "Solidarity Day" protest hundreds of thousands of union members march in Washington, DC.

1992 Randy Weaver, a white separatist, surrenders to authorities after an 11 day siege at his cabin in Naples, ID.

1993 Soviet troops are withdrawn from Lithuania, but not Latvia or Estonia.

1994 Troops of the former Soviet Union end half a century of military presence on German soil with a farewell ceremony presided over by Russian President Boris Yeltsin and German Chancellor Helmut Kohl.

1998 A ballistic missile is fired over Japan by North Korea. The missile lands in stages in the waters around Japan. There is no known target.

1998 US embassies in Ghana and Togo are closed indefinitely because of security threats.

2001




2002 Saddam Hussein cannot be allowed to continue to develop weapons of mass destruction in defiance of United Nations resolutions, Tony Blair declares.

2002


2004

---
^ Top of Page ^
---

Click Here to email the Webmaster of this site.

Web Page Design by Nathan
This page was last updated on August 26, 2005