December 1




1135 Death: King Henry I of England. The first English King who can actually read, Henry succumbs to a surfeit of lampreys. The crown is passed to his nephew Stephen of Bloise.

1145 Pope Eugene III sends a papal bull to the French King, Louis VII, proclaiming the Second Crusade. Led by Louis and Emperor Conrad III from 1147-49, the crusade will fail to accomplish its goal. (Bradley)

1167 Northern Italian towns form the Lombardi League.

1374 Death: Magnus Eriksson, king of Norway/Sweden.




1455 Death: Lorenzo Ghiberti, Italian sculptor, at 77.

1626 Pasha Muhammad ibn Farukh, the tyrannical Governor of Jerusalem, is driven out.




1634 Birth: John-Erasmus Quellinus [Quellien], Flemish painter.

1640 Portugal regains independence after 60 years of Spanish rule. In a nationalist revolution, Spanish garrisons are driven out of Portugal. Two weeks later, the Duke of Braganca is crowned as John IV. (Bradley)

1641 Massachusetts becomes the first colony to give statutory recognition to slavery.

1656 Germany promises Poland aid against Sweden.

1671 Birth: Francesco Stradivari, Italian violin maker, son of Antonius.

1708 The Great Alliance occupies Brussels.




1726 Birth: Oliver Wolcott, US judge, signer of the Declaration of Independence. "Oliver Wolcott was the youngest of fourteen children of then Royal Governor Roger Wolcott. Oliver attended Yale, a distinguished student, graduating in 1747. Even before graduating, he was commissioned by Governor Clinton of New York to raise a volunteer militia to assist in the French and Indian War. He did this, graduated Yale, and proceeded as Captain with his volunteer company to serve the crown on the northern frontier. At the close of the war. Wolcott studied medicine with his brother for a while. As things took their course, he was appointed sheriff of a new Litchfield County, Connecticut, around 1751. He served as sheriff for more than twenty years. In 1771 he rejoined the Militia as revolutionary tensions grew. He was made a Major, and later a Colonel in the Connecticut Militia. Before the course of the war would end, he would become Brigadier General of the entire Connecticut force, under command of the Continental Armies. In 1774 the Continental Congress appointed him a Commissioner of Indian Affairs in order to secure a treaty at the council at Albany. He was elected to the Congress in 1775. Wolcott was not very active in Congress. He was more concerned with military affairs & did suffer a bought with serious illness in 1776. He was not present for the occasion of the Declaration, but signed it some time later. He spent all of the time between 1776 and 1778 engaged in military affairs. In 1778 he was again elected to the congress, where he served until 1784. He then retired, although the congress called him twice more to serve as an Indian Commissioner. Wolcott was much revered in his native state. Yale honored him with a second degree, he was elected president of the Connecticut Society of Arts and Sciences, and in 1786 he was elected Lieutenant Governor of his state. He assumed the Governorship when Samuel Huntington died in January of 1796, and was popularly elected to the post at the following election. He died in that office in 1797 at the age of seventy-one."




1742 Empress Elisabeth orders the expulsion of all Jews from Russia.

1743 Birth: Martin H. Klaproth, German chemist (uranium).




1797 Death: Oliver Wolcott, US judge, signer of the Declaration of Independence.

1804 Emperor Napoleon Bonaparte weds Josephine of Martinique.

1821 The Dominican Republic (Santo Domingo), comprising the eastern two-thirds of the Caribbean Island of Hispaniola, declares independence from Spain. (Bradley)

1822 Dom Pedro, founder of the Brazilian Empire is crowned as first emperor of Brazil and rules as Pedro I.




1824 The House of Representatives begins to end the election deadlock between John Quincy Adams, Andrew Jackson, William Harris Crawford and Henry Clay. Adams is eventually declared president. (Bradley)

1825 Death: Aleksandr I.P. Romanov, czar of Russia (1801-25), at 47.

1831 The Erie Canal closes for an entire month due to cold weather.

1835 Hans Christian Andersen publishes his 1st book of fairy tales.




1842 Death: Philip Spencer, first US naval officer condemned for mutiny, hanged.




1861 US Civil War: The US gunboat Penguin seizes the Confederate blockade runner Albion carrying supplies worth almost $100,000.

1862 US Civil War: President Abraham Lincoln gives his State of the Union address to the 37th Congress. "Since your last annual assembling another year of health and bountiful harvests has passed, and while it has not pleased the Almighty to bless us with a return of peace, we can but press on, guided by the best light He gives us, trusting that in His own good time and wise way all will yet be well. The correspondence touching foreign affairs which has taken place during the last year is herewith submitted, in virtual compliance with a request to that effect made by the House of Representatives near the close of the last session of Congress. If the condition of our relations with other nations is less gratifying than it has usually been at former periods, it is certainly more satisfactory than a nation so unhappily distracted as we are might reasonably have apprehended. In the month of June last there were some grounds to expect that the maritime powers which at the beginning of our domestic difficulties so unwisely and unnecessarily, as we think, recognized the insurgents as a belligerent would soon recede from that position, which has proved only less injurious to themselves than to our own country. But the temporary reverses which afterwards befell the national arms, and which were exaggerated by our own disloyal citizens abroad, have hitherto delayed that act of simple justice. The civil war, which has so radically changed for the moment the occupations and habits of the American people, has necessarily disturbed the social condition and affected very deeply..."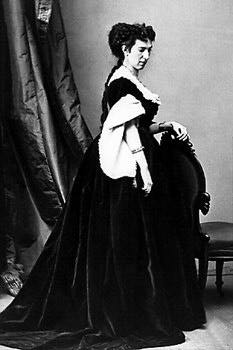 1863 US Civil War: Belle Boyd, a Confederate spy, is released from prison in Washington.

1878 The first White House telephone is installed.

1881 Virgil, Wyatt and Morgan Earp are exonerated in court for their action in the Gunfight at the O.K. Corral in Tombstone, Arizona.




1884 Birth: Karl Schmidt[-Rottluff], German painter, sculptor (Brücke).

1887 A Sino-Portuguese treaty recognizes Portugal's control of Macao.

1899 Birth: Robert Welch, will found the John Birch Society.

1900 Kaiser Wilhelm II refuses to meet with Boer leader Paul Kruger in Berlin.

1900 South African President Paul Kruger visits Flanders.

1905 Twenty officers and 230 guards are arrested in St. Petersburg, Russia, for the revolt at the Winter Palace.

1908 The Italian Parliament debates the future of the Triple Alliance and asks for compensation for Austria's action in Bosnia-Herzegovina.

1909 President William Howard Taft severs official relations with Nicaragua's Zelaya government and declare support for the revolutionaries.




1912 Birth: Minoru Yamasaki, architect; will create the WTC.

1913 A continuous moving assembly line is introduced by Ford (1 car every 2.5 minutes).

1913 The first drive-in service station in the United States is opened by the Gulf Oil Company in Pittsburgh, Pennsylvania.

1916 WW1: King Constantine of Greece refuses to surrender to the Allies.

1916 Death: Charles E. Vicomte de Foucauld, French explorer, at 58.

1917 Father Edward Flanagan opens 'Boys Town' in an area west of Omaha, Nebraska, a farm village for wayward boys, and since 1979 for girls too.

1918 The Danish parliament passes an act to grant Iceland independence as a sovereign state.

1918 The province of Transylvania, previously part of Hungary, votes unanimously for union with Romania.

1918 Weimar: An American army of occupation enters Germany.

1918 The Serbian-Croatian-Slovic kingdom is proclaimed in Belgrade.

1921 The US Post Office establishes a philatelic agency.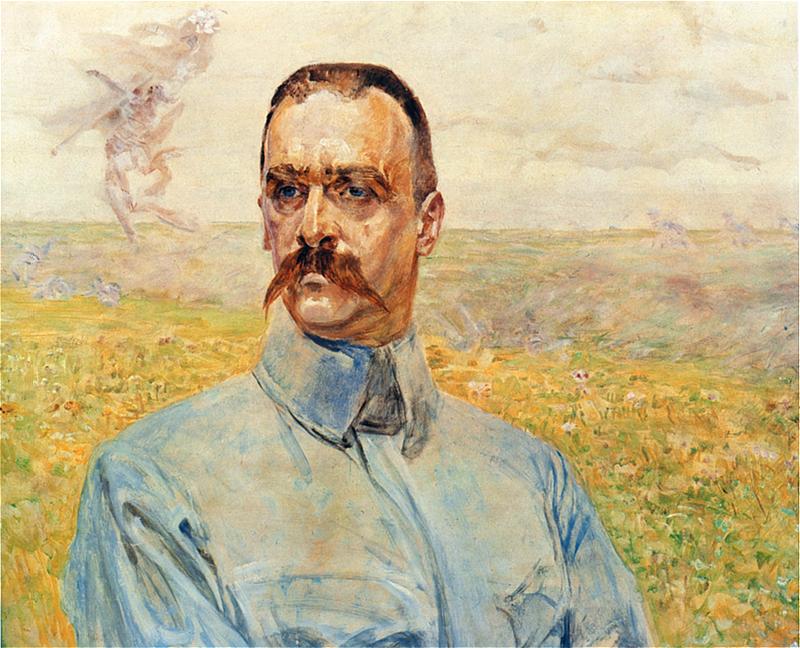 1922 Polish state chief marshal Jozef Pilsudski, resigns.




1925 Weimar: The Locarno Treaties are signed. These agreements are an attempt to settle security problems left unresolved at the end of World War I. The main treaty, which confirms Germany's western borders with France and Belgium, is signed by the powers directly concerned and is guaranteed by Britain and Italy. Germany signs treaties with its eastern neighbors, Poland and Czechoslovakia, but they are not given the same protection.




France, however, concludes an agreement with the latter countries promising to help them if Germany breaks its commitment to settle any future disputes with them peacefully. The Locarno Pact makes Germany's entry into the League of Nations possible.

1925 Birth: Martin Rodbell, Nobel Prize-winning biochemist.

1925 After a seven-year occupation, 7,000 British troops evacuate Cologne, Germany.

1931 The Ottawa branch of the Royal Mint begins operation as he Royal Canadian Mint.

1933 The German cabinet passes a law "to ensure the unity of Party and State." Hitler declares that the German state and the Nazi Party are one by law.

1934 Death: The Great Terror unfolds in USSR with the murder of Sergei Mironovich Kirov. His death is probably ordered by Stalin, who uses the murder as the pretext for arresting nearly all the major party figures as saboteurs within a year. The Communist Party and military will be decimated by purges and show trials. Some 720,000 people are executed between 1934-1938, but the toll may be closer to 5 million.

1935 Chiang Kai-shek is elected president of the Kuo Min Tang, the Chinese Nationalist government.




1936 The Hitler Youth (Hitlerjugend) becomes an official agency of the Reich.

1936 President Roosevelt attends the Pan-American Conference in Buenos Aires.

1936 Bell Labs tests coaxial cable for TV use.

1936 E.W. Brundin and F.F. Lyon obtain a patent on the soilless culture of plants.

1937 Japan recognizes the Franco government.

1937 Dec 1-17 A French diplomatic mission visits Poland, Romania, Yugoslavia and Czechoslovakia in an attempt to strengthen the French alliance system against Germany.

1938 Great Britain initiates a program of accelerated rearmament and military expansion




1939 Holocaust: Trainloads of deportees begin rolling into the newly created Government General in eastern Poland. The administration which already has 1.4 million Jews under its jurisdiction is overwhelmed by the numbers -- an average of more than 3,000 per day. Note: These mass movements were designed to make room in the annexed area of Poland for ethnic Germans who were moving westward under special agreement with the Russians, from the Baltic States and other regions now under Soviet control. (Apparatus)

1941 WW2: The British cruiser Devonshire sinks the German submarine Python.

1941 Japan's Tojo rejects US proposals for a Pacific settlement as 'fantastic and unrealistic'.




1941 WW2: Japanese emperor Hirohito signs a secret declaration of war.

1941 WW2: Great Britain declares a state of emergency in Malaya following false reports of Japanese attacks.




1942 WW2: Gasoline rationing goes into effect in the United States.

1942 WW2: The welfare state is officially envisaged in Britain with the publication of the Beveridge Report. It is hailed as a charter for social security by bringing the whole population into an insurance scheme.

1943 Holocaust: An Italian law is passed providing for the internment of all Jews in concentration camps and for the confiscation of their property. Occasional searches for Jews take place during the following months.

1944 WW2: Mail routing resumes in the free South Netherlands.

1948 The Arabic Congress names Abdullah of Trans Jordan, King of Palestine.

1951 San Fransisco's Golden Gate Bridge is closed due to high winds.

1954 The US signs a mutual defense treaty with Nationalist China.




1955 Rosa Parks is arrested for refusing to relinquish her seat on a bus in Montgomery, Alabama, an act that is in direct violation of a city ordinance requiring black people to ride in the rear of the bus. Three days after the incident, she is found guilty and ordered to pay a $10 fine, plus an additional $4 in court costs. Parks, aged 42, worked for the National Association for the Advancement of Colored People (NAACP), but had no record of civil rights protests before the incident on the bus. In fact, since she had followed the generally accepted procedure, she wasn't even aware that she had violated the law. Parks was actually sitting in the first row that had been assigned to black people in the rear of the vehicle, but because the front of the bus was full, the driver demanded that she give her seat to a white rider. Parks' refusal to give up her seat, and the controversy that ensued, will result in a local boycott of the Montgomery bus system. In February 1956, Parks and 100 others will be arrested for the boycott. In spite of this obstacle, the protest will last more than a year, until the Supreme Court rules that the Montgomery ordinance is unconstitutional. On 21 December 1956, Parks will be able to ride in the front of the bus.




More important, however, Parks' act of civil disobedience will inspire a nationwide civil rights movement that will last almost a decade. In 1964, protesters will be victorious when the US Congress passes the Civil Rights Act, which will guarantee full access to all public facilities throughout America. (Bradley)

1958 The Central African Republic is made an autonomous member of the French Commonwealth.




1964 Martin Luther King has words with J. Edgar Hoover about the FBI's slander campaign against him.

1965 An airlift of refugees from Cuba to the US begins.

1965 The South African government declares that the children of white fathers are white.




1966 Georg Kiesinger is elected West German chancellor.

1967 Queen Elizabeth inaugurates the 98-inch (249-cm) Isaac Newton telescope.

1970 In Italy, parliament gives final approval to a law granting divorce in certain circumstances.

1970 Luis Echeverria Alvarez is sworn in as President of México.

1973 Death: David Ben-Gurion, founding father of Israel, in Tel Aviv at 87.

1973 Australia grants self-government to Papua New Guinea.




1975 US President Gerald Ford visits the People's Republic of China.

1976 Bangladesh General Ziaur Rahman declares himself president.

1976 Angola is admitted to the United Nations.

1978 President Jimmy Carter more than doubles the size of America's national park system.

1978 The US performs a nuclear test at the Nevada Test Site.

1982 Miguel de la Madrid is inaugurated as President of México.

1983 Rita Lavelle, former head of the EPA, is convicted of perjury.




1986 The Musée d'orsay opens in Paris. Originally built as a train station and hotel for the Universal Exposition of 1900, the Orsay's steel and glass structure, stucco decoration, and Beaux-Arts façade exemplify the spirit of Paris at the turn of the century. Designed by Victor Laloux, the Gare d'Orsay resembles the Grand Palais, which had been used as the primary temporary exhibition space for European art in Paris. (Bradley)

1986 Iran-Contra: Lieutenant Colonel Oliver North pleads the 5th Amendment before a Senate panel investigating the Iran-Contra arms sale.

1986 The world's most expensive hotel suite is offered to visitors at the Fairmont Hotel in San Francisco. The eight-room accommodations include four fireplaces, three bedrooms and a library with secret passage. All for a mere $20,000 a night. (Bradley)

1987 A teacher in the Peoples Republic of Kentucky loses her appeal in the US supreme court over her sacking after showing Pink Floyd's film The Wall to her class. The court decides that the film is not suitable for minors due to it's bad language and sexual content.




1988 Benazir Bhutto becomes the first woman elected to govern a Muslim nation when acting President Ghulam Ishaq Khan nominates her to be prime minister of Pakistan.

1988 The United States launches the Atlantis spy satellite.

1988 Chinese minister of Foreign affairs Qian Qichen visits Moscow.

1989 East Germany drops the communist monopoly from its constitution.

1989 Mikhail Gorbachev becomes the first Soviet leader to visit the Vatican and meet the Pope. This meeting ends 72 years of Kremlin atheist ideology.

1990 Engineers digging a railway tunnel under the English Channel break through the last dividing rock and join Britain to mainland Europe for the first time since the Ice Age.

1990 Iraq accepts President George HW Bush's offer for talks.

1990 Lithuania, Estonia and Latvia hold their first joint session.

1991 A referendum in the Ukraine has voters backing independence from Russia by 9 to 1. The result confirms parliament's earlier declaration of independence.




1994 The head of the UN commission on Rwanda concludes that genocide in the country in this year cost 500,000 lives and that murdered President Juvenal Habyarimana and his entourage are behind the slaughter. (Bradley)

1994 The US Senate approves the Uruguay Round provisions of the General Agreement on Tariffs and Trade (GATT).

1994 Ernesto Zedillo is inaugurated as President of Mexico.

1995 NATO ambassadors unanimously pick Spanish Foreign Minister Javier Solana as new head of the alliance.

2001 Canadian PM Jean Chrétien, and over 8,000 Canadians, arrive in New York City to show their affection and support for New York. Mayor Rudolph Giuliani proclaims the day Canada Loves New York Day.

2001 Canadian journalist Ken Hechtman is released by the Taliban after seven days in jail.




2001 Palestinian suicide bombers kill at least 10 Israelis and injure over 170, in a series of blasts in Jerusalem. Israeli PM Sharon says he plans to return home from New York a day earlier due to the terrorist attacks.




2001 US warplanes continue bombing Taliban positions around Kandahar as anti-Taliban forces launch ground offensives around the city.




2001 Diplomats and Afghan leaders inch closer to an agreement during lengthy meetings in Bonn.




2001 John Walker, an American citizen who identifies himself as Abdul Hamid, emerges from the siege of the prison in Mazar-e-Sharif with 85 other Taliban fighters. Walker declares that he had converted to Islam, and traveled to Afghanistan six months ago "to help the Islamic government." After talking to reporters Walker is reportedly taken away by US Special Forces.

2001


2002


2003


2003


2004


2004


2004









Visit:
Visit:

Click Here to email the History: One Day At a Time webmaster.