December 2





1254 Manfred, King of Sicily, defeats papal armies at the battle of Foggia and retains his kingdom. (Bradley)

1463 Death: Albrecht VI, archduke of Habsburg.




1501 Gibraltar becomes the property of the Spanish crown.

1515 Death: Gonzalo de Córdoba, Spanish general, strategist, viceroy of Naples.

1547 Death: Hernando Cortes, Spanish conqueror of Mexico. He fought and conquered Mexico, and in 1522 became governor and captain-general of 'New Spain'. (Bradley)

1592 Death: Alexander Farnese, land guardian of Netherlands (1579-92), at 46.

1620 The English language newspaper Namloos begins publishing in Amsterdam.




1678 Birth: Nicolaas S. Cruquius, Dutch hydraulic engineer; will drain Haarlemmermeer.

1682 The English Earl of Shaftesbury takes flight to Amsterdam.

1697 The new St Paul's cathedral is opened in London. The old one was destroyed in the Great Fire of London in 1666.

1723 Death: Philip, French duke of Orléans, regent (1715-23), PM (1723).

1728 Birth: Ferdinando Galiani, Italian economist, philosopher, diplomat.

1763 The Touro Synagogue opens in Newport, Rhode Island. Sephardic Jews in Jamaica, Surinam, London and Amsterdam have financed the building of this first major centre of Jewish culture in America.

1777 Birth: Henry Doeff, colonialist; will write the Dutch-Japanese dictionary.

1777 US Revolutionary War: British General Howe plots an attack on Washington's army for 4 December.

1790 The Austrian army occupies Brussels.


1802 Birth: Melancthon Smith Wade, Brigadier-General, Union volunteers.

1802 The British sell Suriname to the Dutch.

1804 Napoleon Bonaparte crowns himself emperor of France in Paris in Notre Dame Cathedral.




1805 Napoleon defeats Russia and Austria at the battle of Austerlitz. Known as the 'Battle of the Three Emperors', Napoleon's 75,000 men drive the allies across the frozen Lake Menitz. Only 25,000 survive of an original allied force of 95,000. (Bradley)




1812 James Madison is reelected President of the US, Elbridge Gerry is elected as Vice-president. "...In 1801, after Jefferson was elected President, Madison entered the Cabinet as Secretary of State. This was a period of rapid growth and change. He was deeply involved in many of the federal reforms executed by Thomas Jefferson, many of which were intended to reverse the effects of federalist rule. Jefferson, in his close friendship with Madison, also recognized that Madison was a thoroughly practical man whose political skills would be of great value to the reforms he would pursue. James Madison succeeded Jefferson as President in 1808. He was, at the time, the only man who could carry forward the mantle of Republicanism, but he inherited from Jefferson a deeply troubled Presidency in a dangerous world. France and Britain were locked in a struggle of domination. Each took advantage of the United States as it was struggling with its own problems. Madison the delegate was widely loved and respected for his reason, even temper, and humility. As President, however, he was expected to dominate those around him. From appearances, at least, he was unable to do this. He was also very accustomed to living by his wits, as he so amply demonstrated in his roles as representative and Secretary. Thus he often made judgments in foreign relations too quickly, not realizing that he would be lied to or mislead by agents of the European contestants. Britain and France were preying on merchants, citizens, and mariners at every turn, impounding ships and men. There was great fear that these nations had designs on the interior of the United States. These conflicts lead ultimately to the War of 1812. Madison lost many of his followers in the War of 1812, for he was essentially a man of peace and not very successful as a war president; he was, however, re-elected for a second term a few months after war was declared. (Note: No American President has ever failed to achieve reelection during wartime.) Several American defeats on land and the burning of the Capitol in Washington decreased his standing. The war ended with the Treaty of Ghent in December 1814. The Madison presidency had been a disaster. But we must look at the larger context of the problems facing the nation when he gained office. The difficult relations with Britain and the jealousies of France were very real threats long before President Madison took the helm. Indeed, Madison had spent a lot of time and effort fighting the Federalist administrations over the policies, practices, and compromises that informed the War of 1812. In retrospect, he carried a poorly focused and dangerous war to a conclusion that was quite satisfactory to the American people. As often happens, a very unpopular President enjoyed great popularity after his presidency. Madison's esteem amongst his fellow citizens grew to remarkable heights long before his death..."




1814 Death: The Comte de Sade, known as the Marquis de Sade, in an asylum at 74. His sexual fetishes and writings about them led to the term sadism.

1821 Birth: Rufus Barringer, Brigadier-General (Confederate Army).

1822 In San Salvador, a congress proposes incorporation into the US.

1823 The Monroe Doctrine: President James Monroe proclaims the principles known as the Monroe Doctrine, 'that the American continents, by the free and independent condition which they have assumed and maintained, are henceforth not to be considered as subjects for future colonization by European powers'. (Bradley)

1837 Birth: Charles Garrison Harker, Brigadier-General, Union volunteers.




1840 William H. Harrison is elected President of the US, John Tyler is elected Vice-president. "...the Whigs, in need of a national hero, nominated him for President in 1840. To attract the votes of poor farmers and frontier dwellers, they presented Harrison as a man of the people, a Westerner, and a fighter of Native Americans. Former US Senator John Tyler of Virginia was named Harrison's vice presidential running mate. No platform was adopted. The campaign was based on accusations that Van Buren had caused the financial panic of 1837 and the ensuing depression. Van Buren ran again, despite his declining popularity due to the Panic of 1837. Harrison won by a majority of less than 150,000, but swept the Electoral College, 234 to 60. When he arrived in Washington in February 1841, Harrison let Daniel Webster edit his Inaugural Address, ornate with classical allusions. Webster obtained some deletions, boasting in a jolly fashion that he had killed "seventeen Roman proconsuls as dead as smelts, every one of them." Webster had reason to be pleased, for while Harrison was nationalistic in his outlook, he emphasized in his Inaugural that he would be obedient to the will of the people as expressed through Congress. But before he had been in office a month, he caught a cold that developed into pneumonia. On April 4, 1841, he died--the first President to die in office--and with him died the Whig program..."

1846 Birth: Pierre M Waldeck-Rousseau, French Minister of Foreign affairs, premier.

1848 Franz Josef I becomes emperor of Austria and King of Hungary.

1852 In France, the Second Empire is proclaimed with Napoleon III as emperor.

1859 Death: John Brown, US abolitionist, hanged in Charles Town, West Virginia at 59 after a raid on the federal arsenal in Harper's Ferry, West Virginia.




1859 Birth: Georges Seurat, in France, painter; will found and lead the Pointilism style (Grande Jatte).

1863 US Civil War: General Braxton Bragg turns over command of the Army of Tennessee to General William Hardee at Dalton, Georgia.

1864 Death: Archibald Gracie Jr., Confederate Brigadier-General, in battle at 31.

1864 US Civil War: Major General Grenville M. Dodge is named to replace General William Rosecrans as Commander of the Department of Missouri.

1867 People wait in mile-long lines to hear Charles Dickens give his first reading in New York City.

1868 The first British government of Disraeli resigns.

1869 Birth: Jonas Cohn, German-English philosopher (Theory of the Dialects).




1884 Birth: Ruth Draper, US lecture artist, actress, writer.

1885 Birth: George Minot, US physician; will investigate anemia (Nobel 1934).

1885 Birth: Níkos Kazantazakís, in Greece, writer, lawyer (Zorba the Greek, Last Temptation of Christ).

1891 The 52nd US Congress (1891-93) convenes.




1893 Birth: Julius Bissier, German painter.

1895 The 54th US Congress (1895-97) convenes.

1896 Birth: Georgi K. Zjukov, marshal of Moscow and Stalingrad; Soviet general who will capture Berlin during WW2.

1897 Birth: Rewi Alley, in New Zealand, writer (Americans in China).

1899 African Scramble: The US and Germany agree to divide Samoa between them.

1900 Boer War: South African President Paul Kruger arrives in Germany.

1901 Inventor and futurist King Camp Gillette patents the first safety razor with a double-edged disposable blade.

1906 Birth: Peter Carl Goldmark, engineer; will invent the long-playing record and develop the first commercial color television.

1907 Spain and France agree to enforce Moroccan measures adopted in 1906.

1908 Pu Yi (Hsuan-T'ung) becomes China's last emperor at the age of 3.

1909 J.P. Morgan acquires the majority of holdings in Equitable Life Company; the largest concentration of bank power to date.

1914 WW1: Reinforced Austrian army troops occupy Belgrade, Serbia.

1914 WW1: Adolf Hitler is awarded the Iron Cross, second class, for bravery under fire.

1915 Birth: Randolph Hearst, newspaper publisher.




1917 Han Yong-woon founds the Zen awakening at Osean Monastery Korea.




1918 Armenia proclaims independence from Turkey as the Ottoman Empire goes through its decline.

1918 Death: Margit Kaffka, writer, at 38.

1921 The first successful helium dirigible, C-7, makes a test flight in Portsmouth, Virginia.




1924 Birth: Alexander Haig, in Bala-Cynwyd, Pennsylvania, American army general; will be Nixon's last COS ("...some dark, malevolent force..."), 'Deep Throat' suspect, US Secretary of State ("...I'm in charge...") for President Ronald Reagan (1981-82).

1924 Britain and Germany sign a trade agreement.

1926 The first aluminum street cars are put in service in Cleveland, Ohio.

1929 The first skull of Peking man is found, 50km out of Peking at Tsjoe Koe Tien.

1929 Holocaust: Dr. C. B. Davenport asks Professor Fischer to become chairman of the committee on racial crosses of the International Federation of Eugenic Organizations. (Science)

1931 Birth: Edwin Meese III, former US Attorney General for President Ronald Reagan (1985-88).

1932 Chaco War: Bolivia accepts Paraguay's terms for a truce.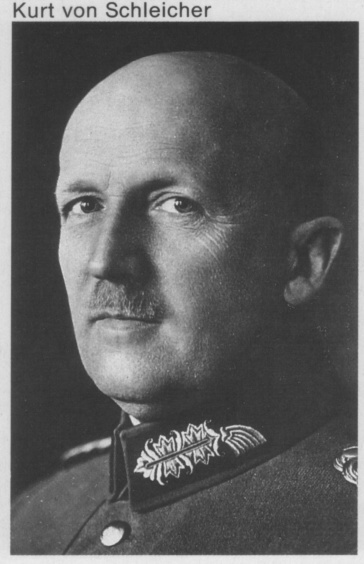 1932 Weimar: The sixteen-day Cabinet crisis ends with Hindenburg appointing the ambitious General von Schleicher as Chancellor.

1933 The Romanian Jewish Self-defense Organization repulses Iron Guard attacks on the Jewish quarter of Jassy.

1933 British Fascists in Liverpool paint swastikas on Prince Synagogue.

1934 The 200 inch Mount Palomar Observatory mirror is cast.

1935 Death: Albert Kessel, first to die in California's gas chamber.

1937 Birth: Brian Lumley, in England, author (Compleat Crow, Psychomech, Beneath the Moors).

1935 Church and Reich: An order is issued by the Bavarian Gestapo forbidding all public meetings and lectures of Ludendorff's "heathen" movement. The edict is later extended to cover Professor Jakob Wilhelm Hauer's German Faith movement as well. (NA; Lewy)

1935 Holocaust: A number of American colleges and universities urge US athletes to boycott the Berlin Olympics.


1938 Holocaust: Jews in Danzig are ordered to contribute to the "atonement" fine of one billion Reichsmarks imposed on German Jews after Kristallnacht.

1939 WW2: Finland appeals to the League of Nations to mediate in their dispute with the Soviets.

1939 British Imperial Airways and British Airways merge to form BOAC.

1939 New York's La Guardia Airport begins operations as an airliner from Chicago lands, one minute after midnight.

1939 Birth: Harry Reid, US Senator.

1940 A seat on the New York Stock Exchange is priced at $33,000, the lowest price for a seat since 1899, when they sold for just $29,500.


1941 US Naval Intelligence ceases bugging the Japanese consul.

1941 The Japanese task force, already underway in the North Pacific, receives a coded message issuing the order to attack Pearl Harbor in Hawaii.

1941 Birth: Paul C.W. Chu, in China, physicist, superconductivity researcher.

1942 WW2: The Allies repel a strong Axis attack in Tunisia, North Africa.




1942 WW2: The Atomic Age is born when Manhattan Project scientists led by Enrico Fermi demonstrate the first self-sustaining nuclear chain reaction at a laboratory below the stands at the University of Chicago football stadium. (Bradley)

1942 Stalingrad: The Soviet attempt to split the German pocket at Stalingrad begins. This is carried out by the Don and Stalingrad Fronts with the object of linking up at Gumrak. After five days' heavy fighting virtually no progress is made, and the attacks are called off. Stalin orders a new attack to be prepared. This, code-named 'Ring', is to be a two-phase operation: (1) to liquidate the south and west parts of the pocket; (2) a general assault against the remainder of the pocket. Once again the Don and Stalingrad Fronts are to carry it out, and it is to begin on 16 December. (Messenger)

1943 WW2: The Tehran Conference comes to an end. Churchill and Roosevelt knowingly agree to hand over 120 million Europeans to Stalin and the Communists.




1943 Holocaust: Eduard Schulte, the man who first warned the world about the systematic killing of the Jews, flees to Switzerland after being warned by Eduard Waetjen, an associate of Gisevius, that the Gestapo has ordered his arrest. (Silence)




1943 Birth: William Wegman, photographer, artist.

1943 Death: Nordahl Grieg, writer.

1944 WW2: French General De Gaulle arrives in Moscow.

1944 WW2: German troops seize the Betuwse dikes.

1944 Death: Filippo T. Marinetti, Italian writer (father of futurism), at 67.

1944 Death: J.W. Ummels, Dutch resistance fighter.


1944 WW2: General George S. Patton's troops (US 95th Infantry division), enter the Saar Valley and break through the Siegfried line.

1946 The United States and Great Britain merge their German occupation zones.

1947 Death: Franz Xaver Schwarz, in an Allied internment camp. One of the "Old Fighters" and a party member from its earliest days. Nazi party treasurer, 1925. Reich director, 1935.

1948 Birth: T. Corgaghessan Boyle, novelist, short story writer (Water Music).




1953 Death: Francis Picabia, French painter, illustrator, at 75.

1954 Senator Joseph McCarthy is condemned by the US Senate (65 to 22) for misconduct. The condemnation, which is equivalent to a censure, relates to McCarthy's controversial investigation of suspected communists in the US government, military, and civilian society. (Bradley)




1956 Cuban Revolution: Fidel Castro lands with 'Granma' on the coast of Cuba.

1957 The first US full-scale atomic electric power plant-power starts generating, in Shippingport Pennsylvania.

1958 The Benelux treaty is signed by Belgium, Netherlands and Luxembourg.




1959 The Malpasset dam collapses, destroying the French Riviera town of Frejus.

1961 Fidel Castro discloses that he is a communist, acknowledging that he had concealed the fact until he solidified his hold on Cuba. He also declares he will lead Cuba to Communism.




1961 Sentenced To Death: Adolf Eichmann, SS Lieutenant Colonel and head of IVB4, the Jewish department of the RSHA. Eichmann, who was raised in Austria, served as official secretary during the Wannsee Conference and was instrumental in implementing the "Final Solution," organizing transports of Jews from all over Europe to the Nazi killing centers in the East. He was arrested at the end of the war in the American zone of Germany, and later managed to escape to Latin America. In 1960, members of the Israeli Secret Service (Mossad) discovered Eichmann in Argentina, kidnapped him, and secretly flew him to Israel for trial. He was tried in Jerusalem (April- August 1961), sentenced to death (December 2, 1961), and executed (May 31, 1962). His ashes will be scattered in the sea.

1963 The first Dutch rocket is launched, reaching a height of 10km.




1964 Death: Roger Bissière, French painter, at 76.

1964 Brazil sends Juan Peron back to Spain, foiling his efforts to return to his native land.

1968 Henry Kissinger assumes the post of Special Assistant for National Security in the Nixon White House.

1969 A Boeing 747 flies for the first time, Seattle WA to New York NY.

1969 Death: Kliment J. Voroshilov, President of USSR (1953-60).

1970 The Environmental Protection Agency (EPA) sets up shop under its first administrator, William Ruckelshaus.

1970 The US Senate votes to give 48,000 acres of New Mexico back to the Taos Indians.

1971 The United Arab Emirates is formed, consisting of the former Trucial states Abu Dhabi, Dubai, Sharjah, Ajman, Umm al Qaiwain and Fujairah (Fujeira). Zayid bin Sultan Al Nuhayyan of Abu Dhabi becomes President of the UAE. Ras al-Khaimah will become a member in 1972. (Bradley)

1971 The unmanned Soviet spacecraft Mars 3 lands on Mars.

1972 Death: Friedrich Christian Christiansen, German Luftwaffe general.

1972 A general election in Australia results in a Labor victory, the first since 1949; Gough Whitlam becomes prime minister.

1972 December Giant, the largest sinkhole in the US, collapses in Alabama.

1974 Soyuz 16 is launched into Earth orbit for 6 days.

1975 Laos falls to communist forces; King Sisavang Vatthana resigns, and The Laos People's Democratic Republic is founded.

1978 Iranian Revolution: Chanting 'Allah is great,' anti-Shah protesters pour through Tehran.

1979 Iranian Revolution: Electors vote overwhelmingly in favor of a new constitution giving absolute power to Ayatollah Khomeini.

1979 Crowds attack the US embassy in Tripoli, Libya.

1979 The USSR performs a nuclear test at Eastern Kazakhstan/Semipalitinsk USSR.

1980 Glacier Bay National Park and Preserve is established in Alaska.

1980 Four American Maryknoll nuns are killed by death squads in El Salvador.




1981 Death: Wallace Kirkman Harrison, US architect (UN), at 86.

1981 The Spanish government requests membership in NATO.

1982 The first permanent artificial heart is implanted into Dr. Barney Clark, a Seattle dentist, by Dr. William De Vries at the University of Utah. Dr. Clark survives with the artificial heart for over 3 months (112 days) expiring on 23 March 1983. (Bradley)

1985 Death: Philip Larkin [hermit of Hull], English poet, at 63.

1987 The Chicago City Council elects Eugene Sawyer as acting mayor.

1987 The US performs a nuclear test at the Nevada Test Site.

1988 Five gunmen who had hijacked a Soviet Aeroflot jet, surrender in Israel.

1988 The UN votes 151-2 to move the PLO debate to Geneva. Only Israel and the US vote against the measure, with Britain abstaining.

1989 Vishwanath Pratap Singh is sworn in as President of India.

1990 The US 69th manned space mission STS 35 (Columbia 11), is launched into orbit.

1990 After German reunification, Chancellor Helmut Kohl's coalition of CDU/CSU and FDP wins Germany's first free German elections since 1932.

1990 Desert Shield: Iraqi leader Saddam Hussein declares that the chance for war is '50-50,' depending on US willingness to negotiate the Persian Gulf crisis.

1991 Joseph Cicippio, a US hostage in Lebanon kidnapped September 12, 1986, is freed after being held for 1,906 days by the Revolutionary Justice (sic) Organization (RJO).

1992 Death: Loek Elfferich, Dutch journalist, historian (Treason in Rotterdam).

1993 Space shuttle STS-61 (Endeavor 5), is launched.

1993 Death: Pablo Escobar Gaviria, boss of the Medellin cocaine cartel in Colombia; killed in a shootout as police attempt to arrest him.

1994 The Achille Lauro (Willem Ruys) sinks off the coast of Somalia.




1994 A jury finds Heidi Fleiss guilty of running a call girl ring.

1995 Death: (William) Robertson Davies, novelist essayist, dramatist.

1995 Death: Francis Joseph Quinn, academic, at 90.

1995 Death: Stanley Devon, photographer, at 88.

1996 Death: Penelope Jessel, politcal activist, at 76.

1997 Representatives of 41 countries meet in London to discuss the whereabouts of gold and other valuable assets seized by the Nazi government from Jews in Germany and other occupied countries before and during WW2.


2001 Enron, the giant Houston-based energy trading company, its stock nearly worthless, becomes the largest firm ever to file for bankruptcy. (Bradley)




2001 Another suicide bomber kills at least 15 people and injures over 40, in a powerful bus explosion in the Israeli port city of Haifa.




2001 Israeli PM Ariel Sharon meets with US President George W. Bush, then departs for Israel to deal with the dramatic escalation of terror against Israel. After the latest attacks on Israel, President Bush said, "This is a moment where the advocates for peace in the Middle East must rise up and fight terror."

2001 British Foreign Secretary Jack Straw condemns an 'abhorrent' wave of bombings in Israel that have killed 26 people and injured nearly 200 more.


2001 US Attorney General John Ashcroft announces that the Canada-US border will be patrolled by the US National Guard to allow overworked US customs agents to return to regular duties.

2001 The body of Johnny (Mike) Spann, the first known US combat casualty, arrives at Andrews Air Force Base with a Marine honor guard.

2001 Many high-ranking Taliban figures are reportedly on the verge of surrendering Kandahar, as opposition forces close in, and US bombers continue to pound the city.


2001 US government officials say that they have begun dispatching diplomatic, military, and intelligence agents to Asia and Africa to lay the groundwork for future war on terrorism efforts.

2001


2002


2003


2004


2004


2004


2004









Visit:
Visit:

Click Here to email the History: One Day At a Time webmaster.