December 4


0771 Death: Karloman II (or Carloman), French king of Burgundy, at about 20. With the death of his brother Karloman, Charlemagne becomes the sole ruler of the Frankish Empire. (Bradley)

0811 Death: Charles, eldest son of emperor Charles the Great, at about 39.

0963 Holy Roman Emperor Otto deposes Pope John XII for dishonorable conduct and for plotting an armed conspiracy; Leo VIII succeeds as pope.

1110 Crusades: The harbor city Saida (Sidon) Syria, surrenders to the Crusaders.

1197 Crusades: Crusaders wound Rabbi Elezar ben Judah.

1214 Death: William the Lion, king of Scotland. He is succeeded by his son Alexander II.

1259 The Treaty of Paris is signed between English king Henry III and French king Louis IX.

1371 Death: Reinald III, the Fat Duke, Duke of Gelre (1343-61), at 38.

1371 Death: Stefanus X Uros V, King of Serbia (1355-71).

1443 Birth: Pope Julius II, (1503-13), patron of Michelangelo, Bramante, Raphael.

1489 Battle of Baza: The Spanish army captures Baza from the Moors.

1534 Turkish sultan Suleiman occupies Baghdad.




1576 Death: Rheticus, mathematician.

1584 Birth: John Cotton, English-born Puritan clergyman; The Way of the Church of Christ in New England.




1603 Death: Maarten de Vos, Flemish painter, at about 71.

1642 Death: Armand-Jean Duplessis Richelieu, bishop of Luçon, at about 57.

1644 The first European peace congress opens in Münster.

1649 Death: Outgert Arisz Akersloot, Dutch silversmith, at about 73.

1655 Middelburg, the Netherlands forbid the building of synagogues.

1674 French Jesuit missionary Jacques Marquette erects a mission on the shores of Lake Michigan, in present day Illinois. His log cabin will become the first building of a settlement that afterward will grow to become the city of Chicago.

1680 A hen in Rome lays an egg imprinted with a comet, which is not seen until 16 December.

1682 The first General Assembly in Pennsylvania is held in Chester.

1688 General strategist John Churchill joins with Willem III.

1691 Spanish king Carlos II names Maximilian II as viceroy of South Netherlands.

1732 Death: John Gay, English poet (Beggar's Opera), at 47.

1745 Bonnie Prince Charles reaches Derby.




1783 General Washington bids his rebellious officers farewell at Fraunce's Tavern in New York City.

1791 Britain's Observer, the oldest Sunday newspaper in the world, is first published.

1795 Birth: Thomas Carlyle, Scottish writer, historian, essayist; The French Revolution, Sartor Resartus.

1798 Income tax is introduced in England by William Pitt the Younger.




1798 Death: Luigi Galvani, anatomy, Italian physicist, at 61.

1798 Rebellious Flemish farmers occupy Hasselt.

1800 Birth: Emil Aarestrup, Danish physician, poet; Ritornellen.

1807 Death: Prince Hall, activist, Masonic leader, in Boston.

1808 Napoleon abolishes the Inquisition in Spain.

1808 Birth: Ernest Panckoucke, French publisher; Horatius.

1812 The power mower (horse-drawn) is patented by Peter Gaillard of Lancaster, Pennsylvania.

1812 Birth: Elias Smith Dennis, Bvt Major General, Union volunteers.




1816 James Monroe is elected fifth president of the United States, defeating Federalist Rufus King; the first president who had been a senator. "...As a youthful politician, he joined the anti-Federalists in the Virginia Convention which ratified the Constitution, and in 1790, an advocate of Jeffersonian policies, was elected United States Senator. As Minister to France in 1794-1796, he displayed strong sympathies for the French cause; later, with Robert R. Livingston, he helped negotiate the Louisiana Purchase. His ambition and energy, together with the backing of President Madison, made him the Republican choice for the Presidency in 1816. With little Federalist opposition, he easily won re-election in 1820. Monroe made unusually strong Cabinet choices, naming a Southerner, John C. Calhoun, as Secretary of War, and a northerner, John Quincy Adams, as Secretary of State. Only Henry Clay's refusal kept Monroe from adding an outstanding Westerner. Early in his administration, Monroe undertook a goodwill tour. At Boston, his visit was hailed as the beginning of an "Era of Good Feelings." Unfortunately these "good feelings" did not endure, although Monroe, his popularity undiminished, followed nationalist policies. Across the facade of nationalism, ugly sectional cracks appeared. A painful economic depression undoubtedly increased the dismay of the people of the Missouri Territory in 1819 when their application for admission to the Union as a slave state failed. An amended bill for gradually eliminating slavery in Missouri precipitated two years of bitter debate in Congress. The Missouri Compromise bill resolved the struggle, pairing Missouri as a slave state with Maine, a free state, and barring slavery north and west of Missouri forever. In foreign affairs..."

1818 Birth: William Wing 'Old Blizzards' Loring, Major General, Confederate Army.

1822 Birth: Frances Crabbe, in England, feminist who will found the Antivivisection Society.

1829 British rulers in India abolishe the practice of Suttee: The widow burning herself to death on her husband's funeral pyre.

1832 The French army begins bombing the citadel of Antwerp.

1833 The American Antislavery Society is organized by Arthur Tappan in Philadelphia.




1835 Birth: Samuel Butler, English writer and painter; Erewhon, The Way of All Flesh.

1836 The Whig party holds its first national convention, in Harrisburg, Pennsylvania.

1843 Manila paper, made from sails, canvas and rope, is patented in Massachusetts.




1844 James K. Polk is elected 11th President of the US, George M. Dallas is elected Vice President. "...Often referred to as the first "dark horse" President, James K. Polk was the last of the Jacksonians to sit in the White House, and the last strong President until the Civil War. He was born in Mecklenburg County, North Carolina, in 1795. Studious and industrious, Polk was graduated with honors in 1818 from the University of North Carolina. As a young lawyer he entered politics, served in the Tennessee legislature, and became a friend of Andrew Jackson. In the House of Representatives, Polk was a chief lieutenant of Jackson in his Bank war. He served as Speaker between 1835 and 1839, leaving to become Governor of Tennessee. Until circumstances raised Polk's ambitions, he was a leading contender for the Democratic nomination for Vice President in 1844. Both Martin Van Buren, who had been expected to win the Democratic nomination for President, and Henry Clay, who was to be the Whig nominee, tried to take the expansionist issue out of the campaign by declaring themselves opposed to the annexation of Texas. Polk, however, publicly asserted that Texas should be "re-annexed" and all of Oregon "reoccupied." The aged Jackson, correctly sensing that the people favored expansion, urged the choice of a candidate committed to the Nation's "Manifest Destiny." This view prevailed at the Democratic Convention, where Polk was nominated on the ninth ballot. "Who is James K. Polk?" Whigs jeered. Democrats replied Polk was the candidate who stood for expansion. He linked the Texas issue, popular in the South, with the Oregon question, attractive to the North. Polk also favored acquiring California. Even before he could take office, Congress passed a joint resolution offering annexation to Texas. In so doing they bequeathed Polk the possibility of war with Mexico, which soon severed diplomatic relations. In his stand on Oregon, the President seemed to be risking war with Great Britain also. The 1844 Democratic platform claimed the entire Oregon area, from the California boundary northward to a latitude of 54'40', the southern boundary of Russian Alaska. Extremists proclaimed "Fifty-four forty or fight," but Polk, aware of diplomatic realities, knew that no course short of war was likely to get all of Oregon. Happily, neither he nor the British wanted a war. He offered to settle by extending the Canadian boundary, along the 49th parallel, from the Rockies to the Pacific. When the British minister declined, Polk reasserted the American claim to the entire area. Finally, the British settled for the 49th parallel, except for the southern tip of Vancouver Island. The treaty was signed in 1846. Acquisition of California proved far more difficult..."

1851 Two days after a coup d'etat in France, Louis Napoleon uses troops to put down a rebellion after bloody rioting.

1861 US Civil War: The US Senate votes 36 to 0 to expel Senator John C. Brekinridge of Kentucky because of his joining the Confederate Army.

1861 Britian's Queen Victoria forbids the export of gunpowder, firearms and all materials for their production.

1862 US Civil War: Winchester, Virginia, falls into Union hands, resulting in the capture of 145 Southern soldiers.

1863 US Civil War: Seven solid days of bombardment of some 1,307 rounds ends at Charleston, South Carolina.

1863 A storm flood ravages the Netherland coastal provinces.

1864 US Civil War: The Battle of Waynesborough, Brier Creek, Georgia takes place.

1864 Romanian Jews are forbidden to practice law.

1865 Birth: Edith Louisa Cavell, English nurse who will tend to friend and foe alike during WW1.




1866 Birth: Vassily Kandinsky, Russian-German-French abstract artist; Dreamy Inspiration.

1867 The National Grange of Husbandry is founded in the US. The organization of farmers is known, typically, as the Grange. The group contributes to agriculture and serves as a focus for rural social life in America. Oliver Hudson Kelley, a native of Massachusetts, received a commission from President Andrew Johnson in 1866. He is the principal founder and first Secretary of the National Grange. Kelley joins with six others, William Saunders (first National Master), Aaron B. Gosh, John Trimble, John R. Thompson, Francis McDowell and William M. Ireland who become the Seven Founders of the National Grange. (Bradley)




1868 Birth: Richard N. Roland Holst, Dutch artist, painter.

1872 The Dei Gratia, a small British brig under Captain David Morehouse, spots the Mary Celeste, an American vessel, sailing erratically but at full sail near the Azores Islands in the Atlantic Ocean. The ship is seaworthy, its stores and supplies are untouched, but not a soul is onboard. On 7 November, the brigantine Mary Celeste had sailed from New York harbor for Genoa, Italy, carrying Captain Briggs, his wife and two-year-old daughter, a crew of eight, and a cargo of some 1,700 barrels of crude alcohol. After the Dei Gratia sights the vessel this day, Captain Morehouse and his men board the ship to find it abandoned, with its sails slightly damaged, several feet of water in the hold, and the lifeboat and navigational instruments missing. However, the ship is in good order, the cargo intact, and reserves of food and water remain on board. The last entry in the captain's log shows that the Mary Celeste had been nine days and 500 miles away from where the ship is found by the Dei Gratia. Apparently, the Mary Celeste had been drifting toward Genoa on her intended course for 11 days with no one at the wheel to guide her. Captain Briggs, his family, and the crew of the vessel are never found, and the reason for the abandonment of the Mary Celeste has never been determined. (Bradley)

1875 New York City's Tammany Hall bigwig, William Marcy 'Boss' Tweed, escapes from jail.

1875 Birth: Rainer Maria Rilke, in Germany, poet; Duino Elegies.

1876 Birth: Dimitur Poljanov (Popov), in Bulgaria, poet; Iron Poems.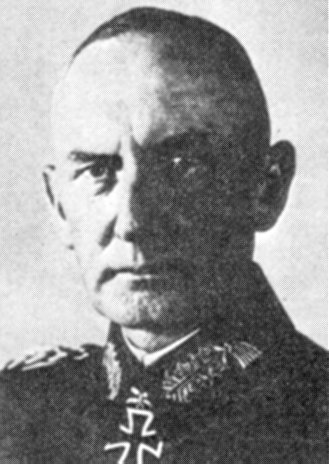 1881 Birth: Erwin von Witzleben, German fieldmarshal; will be involved the July 20th plot against Hitler.

1889 Stanley's expedition reaches Bagamoyo in the Indian Ocean.

1892 Birth: Generalissimo Francisco Franco (y Bahamonde), Spanish general and dictator (1936-75) who will come to power as a result of the Spanish Civil War.

1895 Birth: Nils F.A. Nilsson Piraten, Swedish writer; Bombi Bitt Och Jag.




1897 Birth: Mari Andriessen, Dutch sculptor; Dock Worker.

1899 Birth: Douwe Hermans Kiestra (Harm Harmstra), Frisian farmer, writer.

1899 The 56th US Congress (1899-1901) convenes.

1899 Webb Hayes, son of President Rutherford Hayes, receives a medal of honor.

1900 The French National Assembly, successor to the States-General, rejects Nationalist General Mercier's proposal to plan an invasion of England.

1903 Birth: Alfred Leslie Rowse, historian.

1903 Birth: Cornell Woolrich, US writer; El Angel Negro.

1905 The British government of Balfour resigns.

1907 Birth: Jo Boer, Dutch author; Catharina & the Magnolias.

1908 Birth: A.D. Hershey, US biologist; will work with bacteriophages, Nobel 1969.

1908 Haiti's President General Alexis Nord flees from a military coup.




1909 Death: Paul-Albert Besnard, French painter, graphic artist, at 60.

1912 Birth: Gregory 'Pappy' Boyington, aviator.

1914 The first Seaplane Unit formed by the German Navy officially comes into existence and begins operations from Zeebrugge, Belgium.

1915 F.F. Fletcher becomes the first admiral to receive a Congressional Medal of Honor.

1915 The Ku Klux Klan receives a charter from Fulton County, Georgia.

1915 The Panama-Pacific International Exposition (opened 20 February 1915) closes in San Francisco.




1915 "To get the boys out of the trenches by Christmas," Henry Ford begins fitting out a "Peace Ship" on which he plans to travel to Europe to end the war. (Schlesinger I)

1916 WW1: Dec 1-4 Romanian Gen. Alexandru Averescu, is disastrously defeated in the Battle of the Arges River.

1918 The Kingdom of Serbs, Croats and Slovenes (Yugoslavia) is proclaimed, with Alexander I as prince regent.

1918 France cancels trade treaties in order to compete in the postwar economic battles.

1918 Woodrow Wilson becomes the first US president to travel outside the United States while in office as he sails for the Versailles Peace Conference in France with a large contingent of historians, geographers, political scientists and economists. He is also accompanied by Secretary of State Lansing, General of the Army Bliss and his friend Colonel House. He does not take anyone from the now largely Republican Congress. (Schlesinger I)

1922 Lucille Atcherson becomes the first woman legation secretary in the US foreign service.

1924 Birth: Helen M. Chase, chronicler of contemporary civilization.

1924 Birth: Frank Press, geophysicist.




1924 Birth: John Portman, in South Carolina, architect, Ivan Allen Award 1964.

1930 The Vatican approves the rhythm method for birth control.




1931 Birth: Vachel Lindsay, poet; will commit suicide by drinking Lysol. Suicide note: "They tried to get me, I got them first!"

1932 Death: Gustav Meyrink, writer, at 64.




1932 Birth: Joanne Battiste, artist; heroines.

1933 FDR creates the Federal Alcohol Control Administration.

1933 Church and Reich: Cardinal Faulhaber denounces Nazi racial teachings.

1935 1,200 at Philadelphia's St Joseph's College enroll in an anti-communism class.




1938 Father Charles Coughlin verbally attacks the "Jewish international banking house" in an American radio address.

1942 Holocaust: The Germans deport 817 Dutch Jews to Auschwitz. (Atlas)




1942 WW2: FDR orders the liquidation of the Works Progress Administration, created during the Depression to provide work for the unemployed.




1942 Resistance: The Congress Weekly, a publication of the American Jewish Congress, begins publishing reports from Dr. Gerhart Reigner, a representative of the World Jewish Congress in Switzerland, stating that the Nazi leadership has a plan to resolve the Jewish question in Europe by means of poison gas. In 1983, the source of this information will be discovered to be a German businessman named Eduard Schulte who is said to have had "close connections with the highest German authorities." Schulte is in fact closely associated with the Silesian-American Corporation which is the holding company for his own company, Giesche, which had operations both in Germany and Poland. The Silesian-American corporation is 49% owned by German Giesche, 51% is held by Anaconda Copper and Harriman and Company. Note: Before America entered the war, Schulte had tried to arrange a Swiss purchase of all the shares and bonds of the Silesian-American Corporation, but the transaction was blocked by the US Treasury department as "of potential benefit" to Germany. (Silence)




1942 Resistance: 'Zegota,' dedicated solely to saving Jews, is established by the Polish underground. Thousands of Jewish children will be hidden in monasteries and convents while other Jews are saved by Poles at great risk. Poland is the only country where aiding Jews is punishable by death.

1943 WW2: The Yugoslavian resistance forms a previsionary government under Dr. Ribar.

1943 WW2: Bolivia declares war on the Axis countries.

1943 Death: Carlo Mierendorff, German politician, antifascist, at 46.


1944 WW2: Germans destroy the Rhine dikes, Betuwe is flooded.

1945 The US Senate approves US participation in the UN.

1947 The USSR joins the International Amateur Athletic Union.

1947 Birth: Ursula Krechel, writer.

1947 Military Tribunal 3: Sentences are passed down on ten convicted officials in the Reich Ministry of Justice and judges of the People's and Special Courts, as the trial concludes.




1948 Birth: Lin Onus, artist.


1948 Death: Karl Bonhoeffer, German psychiatrist, neurologist.

1950 The University of Tennessee defied court rulings by rejecting five Negro applicants.

1951 Superheated gases roll down Mount Catarman in the Philippines, killing 500.

1952 Walter P. Reuther is chosen as chairman of CIO.

1952 The second day of Killer smog envelopes London: 'Smog' enters the language as it kill more than 4,000 people in under a week.

1952 The Grumman XS2F-1 makes its first flight.

1952 Death: Karen Horney, German-US neo Freudian psycho analyst, at 67.

1957 Ninety-two rail passengers are killed after two trains crash in thick fog at Lewisham, South London. The impact occurs under a bridge which then collapses onto the wrecked carriages below. The driver of a train on the line above stops just a few feet short of the edge. 173 are injured. (Bradley)

1958 The Finnish government of Fagerholm resigns.

1958 Dahomey (Benin), Ivory Coast becomes autonomous within the French Community.

1959 Peking pardons Pu Yi, ex-emperor of China and of the Japanese puppet-state of Manchukuo.

1961 Tanganyika becomes the 104th member of the UN.

1963 Aldo Moro forms an Italian government.

1965 The US launches Gemini VII into space for a linkup with Gemini VI, with astronauts Frank Borman and Jim Lovell aboard for a two-week stay in space.

1969 Chicago police shoot and kill Black Panther Party leader Fred Hampton during a raid on the party's Illinois headquarters.

1970 Unemployment in the US increases to 5.8%.

1971 India joins East Pakistan in its war for independence from West Pakistan. East Pakistan will became the republic of Bangladesh; one of the worst places to live in the world.

1972 Honduran President Ramon Cruz is overthrown in an army coup led by General Oswaldo Lopez Arellano.

1975 Death: Hannah Arendt, German-US sociologist, at 69.

1975 Six South Molukkans occupy the Indonesian consulate in The Hague, 1 person dies.

1977 In Malaysia, 100 people are killed when a plane hijacked by the Japanese Red Army crashes near Singapore.

1977 Jean Bedel Bokassa crowns himself emperor of the Central African Empire.

1978 Death: Samuel Abraham Goldsmith, Netherlands-US physicist, at 76.




1978 Pioneer Venus 1 assumes orbit around Venus.

1981 Three American nuns and one lay missionary are found murdered outside San Salvador, El Salvador. They are believed to have been assassinated by a right-wing death squad.

1981 President Reagan gives the order (No 12333) for the CIA to engage in domestic counterintelligence.

1981 Ciskei gains independence. Note: It is not recognized as an independent country outside South Africa.

1982 China incorporates a new constitution.

1982 Police and racist demonstrators clash in Antwerp.

1983 US jet fighters strike at Syrian antiaircraft positions in Lebanon.

1984 The discovery of a Bronze Age shipwreck off the southern coast of Turkey is announced by the National Geographic Society. The find dates back to when King Tutankhamen ruled Egypt.

1985 Dallas, Texas becomes the largest city in the United States to pass a no smoking law for restaurants.

1985 Iran-Contra: US National Security Adviser Robert McFarlane resigns. President Reagan names Vice Admiral John Poindexter to succeed him.

1985 French President Mitterrand receives Polish leader Jaruzelski.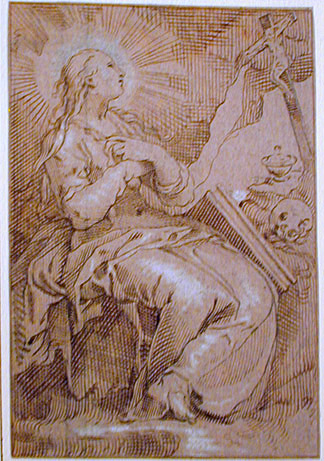 1986 Death: Reuben Nakian, US sculptor, at 89.

1990 President Hossain Mohammad Ershad of Bangladesh resigns after eight years in power.

1990 Desert Shield: Gasoline hits an incredible $1.60 per gallon price in New York City.

1990 Desert Shield: Iraq announces that it will release all 3,300 Soviet hostages.

1991 Journalist Terry Anderson, the last American and longest-held Western hostage in Lebanon (kidnapped on 16 March 1985), is freed by his Islamic Jihad captors after being held for 2,454 days.

1991 Former Lincoln Savings & Loan Association chairman Charles Keating is convicted on 17 counts of securities fraud.

1992 President George HW Bush orders about 28,000 US troops to Somalia to block warring Somali gangs from intercepting food shipments.

1993 The Angolan government and its UNITA guerrilla foes formally adopt terms for a truce to end a conflict then killing an estimated 1,000 people a day.




1993 The Hubble Space Telescope is secured aboard the shuttle Endeavor in preparation for a series of outside repairs by spacewalking astronauts.

1993 Death: Frank Sturgis, watergate burglar, at 68.

1995 An advance team of NATO troops land in Sarajevo to enforce a peace accord ending four years of war in former Yugoslavia.

1995 Assassinated: Itzhak Rabin, PM of Israel (1968-73).

1996 NASA's first Mars rover is launched from Cape Canaveral. (See July 4)




1998 The space shuttle Endeavor lifts off, carrying into orbit a US component of the International Space Station.




2001 The Israeli-Palestinian conflict continues to worsen as Israel brands Yasser Arafat's Palestinian Authority a "supporter of terrorism." Israeli warplanes strike at eight Palestinian facilities in the West Bank and Gaza, and Israeli bulldozers destroy the runway at Gaza International Airport.




2001 Arafat is reportedly seeking refuge from the Israeli air strikes in an underground facility in Ramallah.




2001 Afghan militiamen begin massing near Jalalabad for an assault on the Tora Bora Mountain fortress thought to be a likely Osama bin Laden hideout.

2001 Pakistan gives US intelligence officials access to arrested members of Osama bin Laden's al-Qaeda network including two retired nuclear scientists who were detained for ties to bin Laden.




2001 In Bonn, the leaders of Afghanistan's four main ethnic groups agree in principle to a new interim government. The Bonn delegates break into applause and handshakes after the deal is announced.




2001 Speaking from Kabul, Northern Alliance Foreign Minister Abdullah Abdullah declares, "The transition of war to peace is taking place in a very smooth manner." Abdullah adds, "Nobody expected, after 23 years of war, in a matter of days, that we will agree upon every detail."

2001


2002


2002


2003


2004


2004


2004


2004









Visit:
Visit:

Click Here to email the History: One Day At a Time webmaster.