December 8


65BC Birth: Quintus 'Horance' Horatius Flaccus, Roman lyric poet, satirist, will be best known for his three books Odes.

0644 Death: Omar I, second Kalief of Islam, murdered.

0899 Death: Arnulf of Carinthia, last emperor of Austria-France.

1326 Daitokuji temple, Rinzai line, is established in Kyoto by Daito Kokushi.

1431 Henry VI of England is crowned King of France in Paris.




1508 Birth: Gemma Frisius (Jemme Reinersz), Frisian geographer, astronomer.

1596 Death: Luis de Carabajal, first Jewish author in America, executed in Mexico.

1626 Birth: Christina, queen of Sweden; she will abdicate after becoming Catholic.




1681 Death: Gerard Terborch, the Younger, Dutch painter, etcher.

1708 Birth: Francis I, Holy Roman emperor (1745-1765).

1710 Battle at Brihuega: English General Stanhope is captured.

1728 Birth: Johann G. von Zimmermann, Swiss author.




1733 In Britain, a Dorset man reports seeing a polished silver disc in the sky, the first modern sighting of an Unidentified Flying Object. (Bradley)

1765 Birth: Eli Whitney, inventor of the Cotton Gin.




1777 Captain Cook leaves the Society Islands.

1794 The first issue of the Herald of Rutland is published in Vermont.

1826 Birth: Friedrich Siemens, German industrialist.




1831 Death: James Hoban, architect who designed the White House.

1854 Pope Pius IX promulgates the dogma of the Immaculate Conception of the Blessed Virgin Mary in his apostolic letter, Ineffabilis Deus. It asserts that by a singular privilege and grace granted by God, Mary had been freed from original sin 'in the first instant of conception.' (Bradley)

1861 Birth: William Crapo Durant, auto manufacturer; will found General Motors.




1861 Birth: Aristide Maillol, in France, painter, sculptor.




1861 US Civil War: CSS Sumter captures the whaler Eben Dodge in the Atlantic.

1863 When the Jesuit Church of La Compana, in Santiago, Chile catches fire, some 2,500 are reported killed in the panic that ensues.

1863 US Civil War: Abraham Lincoln announces plans for the Reconstruction of the South.

1863 US Civil War: Union General William Averell's cavalry destroys railroads in the southwestern part of West Virginia.

1865 Birth: Jacques Hadamard, French mathematician; Taylor series.

1872 Birth: J. C. Powys, writer.




1879 Birth: Paul Klee, Swiss-German painter, tutor of Bauhaus.

1880 5,000 armed Boers gather in Paardekraal, South Africa.

1881 Vienna's Ring Theatre is destroyed by fire, killing between 640-850.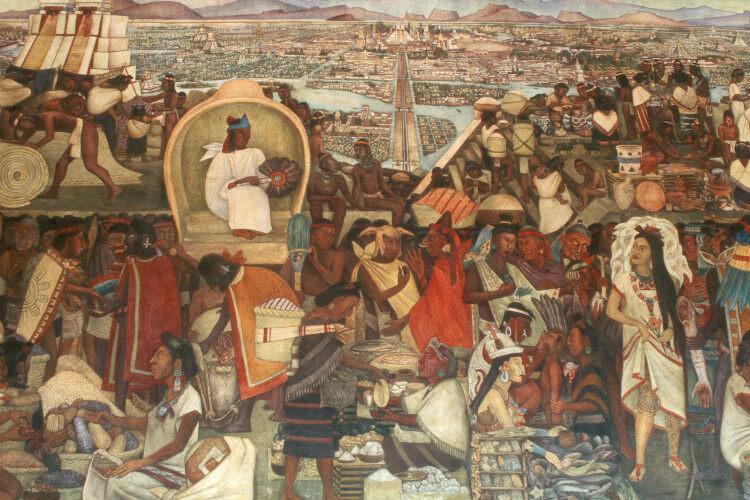 1886 Birth: Diego Rivera (Lenin of Mexico), in Mexico, painter, artist, wife of Frida Kahlo.




1888 Birth: Fiske Kimball, US architect, art historian.




1892 Birth: Bert Hinkler, in Bundaberg, Queensland, Australia, the son of a mill worker. Between 1911-1912, he will build man-carrying gliders and fly them successfully at Mon Repos Beach near Bundaberg. Late in 1913, Bert Hinkler will set off for England and work for a while for the Sopwith Company. He will serve with distinction during WW1 and will be awarded the Distinguished Service Medal (DSM). In 1919 he will join A.V. Roe and Company in Southampton and from 1921 - 1926 will be their Chief Test Pilot. Between 1920-1931 he will hold many aviation records. His most noted achievements will include his pioneering solo flight from England to Australia in 1928 and the first solo flight across the South Atlantic in 1931. He will be accidentally killed on 7 January 1933 while attempting yet another solo flight from England to Australia. He is buried in Florence, Italy. (Bradley)




1894 Birth: Elzie Segar, cartoonist.

1894 Birth: (Grover) James Thurber, in Columbus, Ohio, writer, humorist; Men, Women & Dogs, The Secret Life of Walter Mitty. Died in 1961.

1895 Battle at Amba Alagi: Ethiopian emperor Menelik II drives Italian General Baratieri out of the region.

1903 Death: Herbert Spencer, British philosopher, engineer, at 83.

1908 Birth: John Volpe, Governor-Massachusetts, US Secretary of Treasury (1969-73).

1913 Construction starts on the Palace of Fine Arts in San Francisco.




1914 Battle of the Falkland Islands: The German cruisers Scharnhorst, Gneisenau, Nurnberg, and Liepzig are all sunk by the victorious British.

1915 Birth: George Scheuer, writer, journalist.

1917 WW1: Allenby assaults the Turkish and German positions, driving them from Jerusalem.

1920 President Woodrow Wilson declines to send a representative to the League of Nations in Geneva.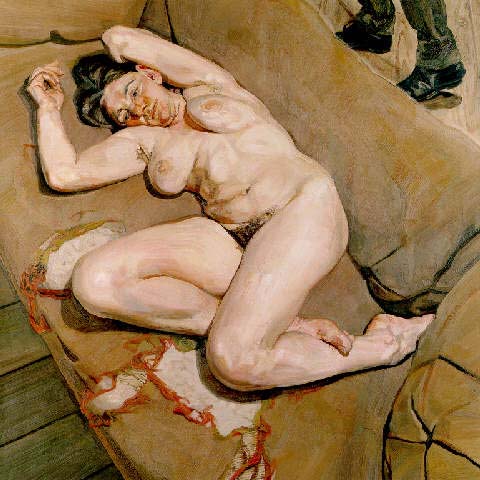 1922 Birth: Lucian Freud, in Berlin, Germany, artist.

1923 Weimar: A German-US friendship treaty is signed.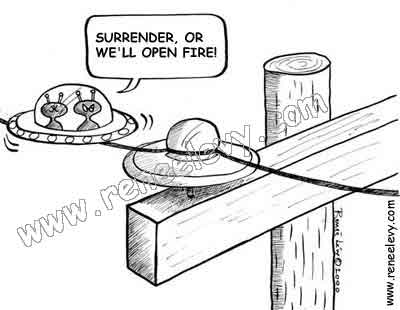 1931 Coaxial cable is patented.




1932 Weimar: Gregor Strasser, Hitler's most influential rival in the NSDAP, resigns from his Nazi party offices and goes on vacation.

1932 Japan informs the League of Nations that it has no control or say over Japanese designs in China.

1936 The NAACP files a suit seeking to equalize the salaries of black and white teachers.

1936 Anastasio Somoza is elected President of Nicaragua.

1937 Holocaust: The Iron Guard (Legionaries) announce the opening of a chain of cooperative stores aimed at underselling Jewish stores and forcing them out of business.

1938 Holocaust: All Jews are banned from conducting research at German universities. Jewish students can no longer attend German Universities. (Persecution)

1938 Holocaust: Himmler signs an order regarding the need to regulate the "Gypsy question" in Germany. (Edelheit)

1938 Beria succeeds Nikolai Jezjov as head of the Russian secret police.

1939 WW2: Alfred Rosenberg introduces Hitler to Vidkun Quisling, head of the Norwegian National Unity Party.

1939 Church and Reich: The Vatican issues a pastoral letter to the clergy serving as military chaplains in the armed forces of the warring nations. The present war, Pope 'Pollyanna' Pius declares, should be seen as a manifestation of God's providence, as the will of a Heavenly Father who always turns evil into good. (Lewy)

1940 WW2: A heavy overnight raid by German bombers on London causes the first serious damage to the House of Commons and Tower of London.




1941 WW2: Britain and the United States declare war on Japan following the attack on Pearl Harbor the previous day. President Roosevelt tells a joint session of Congress: "Yesterday, December 7, 1941 - a date which will live in infamy - the United States of America was suddenly and deliberately attacked by naval and air forces of the Empire of Japan. The United States was at peace with that nation and, at the solicitation of Japan, was still in conversation with its Government and its Emperor looking toward the maintenance of peace in the Pacific. Indeed, one hour after Japanese air squadrons had commenced bombing in Oahu, the Japanese Ambassador to the United States and his colleague delivered to the Secretary of State a formal reply to a recent American message. While this reply stated that it seemed useless to continue the existing diplomatic negotiations, it contained no threat or hint of war or armed attack. It will be recorded that the distance of Hawaii from Japan makes it obvious that the attack was deliberately planned many days or even weeks ago. During the intervening time the Japanese Government has deliberately sought to deceive the United States by false statements and expressions of hope for continued peace. The attack yesterday on the Hawaiian Islands has caused severe damage to American naval and military forces. Very many American lives have been lost. In addition American ships have been reported torpedoed on the high seas between San Francisco and Honolulu. Yesterday the Japanese Government also launched an attack against Malaya. Last night Japanese forces attacked Hong Kong. Last night Japanese forces attacked Guam. Last night Japanese forces attacked the Philippine Islands. Last night the Japanese attacked Wake Island. This morning the Japanese attacked Midway Island. Japan has, therefore, undertaken a surprise offensive extending throughout the Pacific area. The facts of yesterday speak for themselves. The people of the United States have already formed their opinions and well understand the implications to the very life and safety of our nation. As Commander-in-Chief of the Army and Navy, I have directed that all measures be taken for our defense. Always will we remember the character of the onslaught against us. No matter how long it may take us to overcome this premeditated invasion, the American people in their righteous might will win through to absolute victory.




I believe I interpret the will of the Congress and of the people when I assert that we will not only defend ourselves to the uttermost but will make very certain that this form of treachery shall never endanger us again. Hostilities exist. There is no blinking at the fact that our people, our territory and our interests are in grave danger. With confidence in our armed forces - with the unbounded determination of our people - we will gain the inevitable triumph - so help us God. I ask that the Congress declare that since the unprovoked and dastardly attack by Japan on Sunday, December seventh, a state of war has existed between the United States and the Japanese Empire." The US Congress votes to declare war on Japan.




1941 WW2: The Dutch government, in exile in London, declares war on Japan.

1941 WW2: San Francisco has its first blackout, at 6.15pm.

1941 WW2: Japanese General Tomoyuki Yamashita begins his attack against the British army at Singapore.


1941 WW2: Hitler issues Directive #39. It begins with these words: "The severe weather which has come surprisingly early in the East, and the consequent difficulties in bringing up supplies, compel us to abandon immediately all major offensive operations and go over to the defensive." (Directives)

1941 WW2: Wiktor Alter and Henryk Erlich, Polish-Jewish Socialists, are arrested by the Soviets and charged with spying. They will later be executed despite Allied protests.

1941 Holocaust: SS Major Christian Wirth supervises the murder of 700 Jews in his specially designed gassing vans at Chelmno (Kulmhof) for the first time. The first "death camp" is soon established at Chelmno using these mobile gassing vans. The victims' bodies are dumped into open pits some two miles away in a wooded forest. (Total victims: 360,000; survivors: 3) (Wirth)

1942 Holocaust: The Germans deport 927 Dutch Jews to Auschwitz. (Atlas)

1942 Holocaust: Professor Hallervorden, Department Head at the KWI of Brain Research, writes in a progress report on his research for the DFG: "In addition, during the course of this summer, I have been able to dissect 500 brains from feeble-minded individuals, and to prepare them for examination." (Science)




1943 WW2: US carrier-based planes sink two cruisers and down 72 planes in the Marshall Islands.

1944 WW2: The United States conducts the longest, most effective air raid of the war on the Pacific Island of Iwo Jima.




1946 A US Army rocket plane XS-1 makes its first powered flight.

1948 Jordan annexes Arabic Palestine.

1948 The UN approves the recognition of South Korea.

1949 Birth: Mary Gordon, US author.

1949 Chinese Revolution: Chinese Nationalists begin fleeing the Chinese mainland, moving their capital to Formosa, now known as Taiwan.

1952 French troops shoot at demonstrators in Casablanca, killing 50.

1952 Isaak Ben-Zwi is elected President of Israel.

1953 Los Angeles becomes the third largest city in the US. Note: It is presently the second largest.

1953 President Eisenhower, speaking at the UN, calls on the major powers to contribute from their stockpiles to an international pool for the peaceful development of atomic energy, and proposes an international atomic energy agency.

1956 47 people are killed and over 80 wounded when Hungarian militiamen and soldiers of the Soviet Red Army open fire on about 4,000 demonstrators in Salgotarjan, a small northern mining town, during the violent suppression of an anti-Communist uprising. (Bradley)

1962 A coup fails in Brunei.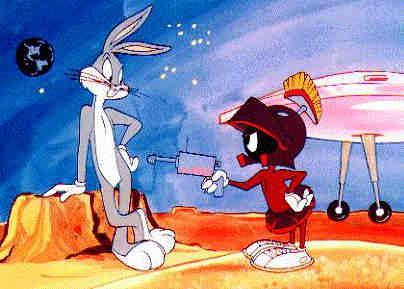 1962 Striking workers of the International Typographical Union close nine New York City newspapers. The strike will last 114 days, ending on 1 April 1963. A total of 5,700,000 readers are affected by the shutdown. (Bradley)

1963 Frank Sinatra, Jr., the 19-year-old son of singer and entertainer Frank Sinatra, is kidnapped on this date from a Lake Tahoe, California, hotel room. He will be released three days later, unharmed, after his father pays a chicken-feed ransom of $240,000. Most of the money is later recovered and the three bargain-basement kidnappers are arrested and given long prison terms. (Bradley)

1963 In the only recorded case of a lightning strike causing an airplane crash, 81 people are killed near Elkton, Maryland. 3 fuel tanks had been directly hit and had exploded.

1965 Nikolai Podgorny succeeds Mikojan as President of USSR.

1966 Following the bold path pursued by the late JFK, 28 countries, including the US and Soviet Union, reach agreement on an international ban on nuclear weapons in space. This ban will add considerably to the over-all security of every human being on the planet. Unfortunately, the US will later unilaterally abrogate this enlightened manifestation of intelligent self-interest to score points in a Cold War that will by that time be effectively over.

1967 The Nam: In the biggest battle yet in the Mekong Delta, 365 Viet Cong are killed.

1968 The Nam: South Vietnam's Vice President Nguyen Cao Ky arrives in Paris for peace talks.

1970 Death: Christopher K. Ingold, English chemist, at 77.

1974 In a positive display of democratic reason, the Greek monarchy is rejected by a massive majority in a referendum.

1976 The UN General Assembly reelects Kurt Waldheim as Secretary-General.

1978 Death: Golda Meir, Israel's Prime Minister (1969-1974), in Jerusalem at 80.

1981 In a major ruling regarding the issue of the separation of Church and State, the US Supreme Court upholds the constitutionality of student organizations holding religious services at public colleges and universities. (Bradley)

1982 Demanding an end to nuclear weapons, Norman Mayer, holds the Washington Monument hostage. After 10 hours, police kill him and discover that he never had any explosives. (Bradley)

1984 Europe and 64 developing countries sign the Lome III treaty.

1986 The House Democrats select majority leader Jim Wright as the 48th speaker.

1987 Occupied Palestinians begin their 'intefadeh' (uprising) against Israel.

1987 President Reagan and Soviet General Secretary Gorbachev sign a treaty in Washington to eliminate all their intermediate-range and shorter-range nuclear missiles.




1989 Death: Hans Hartung, German-French painter.

1989 East Germany opens corruption investigations against former Communist Party chief Erich Honecker and five other disgraced former leaders.




1990 Galileo 1 makes an Earth Flyby.

1991 The Soviet Union is officially dissolved as the republics of Russia, Byelorussia and Ukraine sign an agreement creating the Commonwealth of Independent States.




1992 Galileo makes its nearest approach to Jupiter (303 km).

1993 Winnie Mandela makes a triumphant return to the top level of the African National Congress when the ANC Women's League elects her as its president.

1993 NAFTA: US President Bill Clinton signs the North American Free Trade Agreement. Clinton expresses the hope that the agreement will encourage other nations to work toward a broader world-trade pact. NAFTA, a trade pact between the United States, Canada, and Mexico, eliminates virtually all tariffs and trade restrictions between the three nations. The passage of NAFTA is one of Clinton's first major victories as the first Democratic president in 12 years, though the movement for free trade in North America had begun as a Republican initiative. During its planning stages, NAFTA was heavily criticized by Reform Party presidential candidate Ross Perot, who argued that if NAFTA was passed, Americans would hear a 'giant sucking sound' of American companies fleeing the United States for Mexico, where employees would work for less pay and without benefits. The pact, which will take effect on 1 January 1994, creates the world's largest free-trade zone. (Bradley)

1994 President Clinton offers US troops to help protect any withdrawal of UN peacekeepers from Bosnia.

1995 China enthrones its choice of a new 6-year-old Panchen Lama, attempting to force Tibetans to accept its controversial choice for Tibetan Buddhism's second-ranking monk instead of one named by the God-king, the Dalai Lama, whom the Chinese had driven into exile. (Bradley)

1995 Death: Mikki Doyle, journalist, at 79.

1995 The Baltic state of Lithuania formally applies for membership of the European Union.

1997 Death: Leon Poliakov, historian, at 87.

2000 Prime Minister Tony Blair and EU leaders are set to agree a defense deal that Britain says 'backed its stance' on the proposed European Rapid Reaction Force.




2001 The allies tighten the dragnet around the fortified mountain hideouts of the al-Qaeda, as US bombers continue to pound the Malawa Mountains near Tora Bora. Afghan commander Haji Zahir declares that the al-Qaeda forces near Tora Bora have been told they are surrounded and have no more than five days to surrender.


2001 US marines in southern Afghanistan seal the escape routes out of Kandahar, and show photographs of the key al-Qaeda leaders to local Afghans.

2001 Pakistan deploys helicopter gunships and troops along the Afghan border to prevent al-Qaeda's escape.


2001 The Washington Post reports that the United States has obtained a videotape of Osama bin laden describing the damage to the world Trade Center as being much greater than he had expected. According to senior US government officials, the tape was obtained in Afghanistan during the search of a private home in Jalalabad. In the tape bin Laden praises Allah for success and he uses language that indicates he is familiar with the planning of the attacks. Bin Laden explains on the tape how he expected only the top of the World Trade Center to collapse, and bin Laden also indicates that more destruction is coming. (Washington Post Videotape Story)

2001


2002


2003


2004


2004


2004


2004


2004


2004









Visit:
Visit:

Click Here to email the History: One Day At a Time webmaster.