December 16





0714 Death: Pippin II of Héristal, Duke/prince of France.

1431 King Henry VI of England is crowned king of France.

$


1485 Birth: Catherine of Aragon, Spanish princess, first wife of Henry VIII of England. She will bear him five children.

1538 King François I orders a renewed pursuit of Protestants.

$


1577 Danzig surrenders to troops of Polish king István Báthory.

1617 Spanish viceroy Hernando Arias de Saavedra founds the provinces of Río de la Plata in Argentina and Guaira in Paraguay. (Bradley)

1622 Birth: Kurt S. Adeler, Danish admiral, ship builder.

1631 Mount Vesuvius in Italy erupts, destroying six villages and killing about 4,000 people.

$


1653 Oliver Cromwell, leader of the Parliamentary side in the English civil war, is declared Lord Protector of England, Scotland and Ireland. He will go on to establish religious tolerance and ally England with France against Spain. (Bradley)

1659 General Monck demands free parliamentary elections in Scotland.

$


1685 Birth: Charles Cressent, in France, cabinetmaker; Régence.

1689 The English Parliament adopts the Bill of Rights after the Glorious Revolution.

1742 Birth: Gebhard Leberecht Fürst Blücher von Wahlstatt, German fieldmarshal.

1761 The Russian army occupies Kolberg.

$


1773 US Revolutionary War: The Boston Tea Party occurs as nearly 350 chests of tea are dumped off Griffin's Wharf into Boston Harbor as Colonial patriots, disguised as Indians, protest taxation without representation and the monopoly granted to the East India Company. Question: Are there any 'mistakes' in the above illustration?

1809 Napoleon is divorced from Empress Josephine by the French Senate.

1811 The most violent and prolonged earthquake in the US begins in the Midwest region. At 8.0 on the Richter scale it shakes the snot out of New Madrid, Missouri.

1817 The leaders of the Molukkas uprising are hanged in Ambon.

1824 The Great North Holland Canal opens.

1827 Birth: John A. C. Oudemans, Dutch geographer, astronomer.

1834 Birth: Léon Walras, French economist.

$


1835 A fire in New York City destroys property estimated to be worth $20,000,000. Lasting two days, the inferno ravages 17 blocks, and destroys 674 buildings including the Stock Exchange, Merchants' Exchange, Post Office, and the South Dutch Church. (Bradley)

1838 The Boers, on their Great Trek away from British rule in Cape Colony, clash with Zulu chief Dingaan at the battle of Blood River. The Boers kill 3,000 Zulus. (Bradley)

1852 Death: Andries H. Potgieter, South African/Transvaal explorer, at 59.

$


1857 Birth: Edward Emerson Barnard, in Tennessee, astronomer; will discover Jupiter's 5th satellite.

1858 The Dutch government decides to vacate Schokland Island.

1858 Death: Richard Bright, British Medical Doctor; will identify nephritis, or 'Bright's disease.'

$


1859 Death: Wilhelm Grimm, writer; wrote Grimm's Fairy Tales with his brother.

1862 Birth: Eugène Demolder, Belgian writer; Sous la robe.

1863 Birth: George Santayana, in Spain, philosopher, poet, humanist, writer; will write the Last Puritan.

$


1863 Birth: Ralph Adams Cram, US gothic architect.

1863 US Civil War: Confederate General Joseph Johnston takes command of the Army of Tennessee, replacing Lieutenant General William Hardee.

1864 US Civil War: Union troops under General George H. Thomas, defeat Confederate forces on the second day of the Battle at Nashville, essentially knocking the Confederate Army of Tennessee out of the Civil War. There are 4400 causalities.

$


1865 Birth: Victor Rousseau, Belgian sculptor.

1867 Birth: Amy Carmichael, Scottish-Irish missionary. She will go to India in 1895 under the Zenana Missionary Society, remaining there without a break until her death 56 years later. An invalid for her last 20 years, she will work to rescue children from Hindu cult prostitution, and found the Dohnavur Fellowship in 1925. (Bradley)

1869 Birth: Albert F. Pollard, British historian; will write the Dictionary of natural biography.

1871 Death: Willibald Alexis, German writer; Schloss Avalon.

1880 The Republic of South-Africa is formed.

1882 Birth: Walther Meissner, German physicist; the Meissner effect.

$


1884 Great Britain recognizes King Leopold II's Congo Free State.

1888 Birth: Alphonse Juin, French marshal.

1897 Death: Alphonse Daudet, French writer; Tartarin sur les Alpes.

1899 Birth: Harold Walter Bailey, philologist.

1900 Birth: Victor S. Pritchett, literary critic, author; Myth Makers.

1900 Boer War: The Boer army under General Kritzinger takes Cape colony.

$


1901 Birth: Margaret Mead, in Philadelphia, Pennsylvania, anthropologist; Coming of Age in Samoa.

$


1901 The Tale of Peter Rabbit by Beatrix Potter, is printed for the first time.

1904 Birth: Edward Morris, Bernstein economist.

1904 Birth: Norbert E. Fonteyne, Flemish writer; Guest house Vivès.

$


1904 Russo-Japanese War: Japanese warships quit Port Arthur in order to cut off the Russian Baltic fleet's advance.

1905 Birth: Piet Hein, poet, inventor.

1907 The Great White Fleet gets underway from Hampton Downs on its World Cruise.

$


1907 Volkishness: Max Altmann begins to publish the widely popular Zentralblatt fur Okkultismus, which was edited by D. Georgiewitz-Weitzer, who wrote his works on modern Rosicrucians, alchemy and occult medicine under the pseudonym G.W. Surya. (Roots)

1908 The first credit union in the US is formed in Manchester, New Hampshire.

1909 US pressure forces Nicaraguan President José Santos Zelaya from office.

$


1912 The first US postage stamp to depict an airplane is issued as a 20-cent parcel-post stamp.

1912 Balkan War: Austria-Hungary engages in conflict with Serbia.

$


1913 Volkishness: Jorg Lanz von Liebenfels in Ostara I, #69, interprets the holy grail as an electrical symbol pertaining to the "panpsychic" powers of the pureblooded "Aryan" race. The quest of the "Templeisen" (Templars) for the grail is a metaphor, Lanz declares, for the strict eugenic practices of the Templar Knights designed to breed god-men. (Roots)

1914 WW1: The French offensive under Pétain begins in Artois.

1915 Albert Einstein publishes his General Theory of Relativity.


$


1916 Birth: Theo Bitter, Dutch painter, set designer.


$


1916 Death: Grigori Yefimovich Rasputin. "...You would think that Rasputin's enemies would come from the highest and noblest strata of Russian society, but most of the upright Russians were off at war, leaving the task to gay transvestite Prince Felix Yusupov, his best buddy Duke Dmitri, a loudmouthed member of the Parliament, an injured soldier and a doctor (whose primary utility to the plot was that he was the only one who could drive). The plot itself was fairly simple. Its execution, however, would be legendary in its difficulty....It seemed so easy. Felix would invite Rasputin to his house on the pretext of letting the Mad Monk have his Mad Way with the Prince's wife. Then, Felix would poison Rasputin. What could possibly go wrong? The trouble began right off the bat when Mrs. Felix, perhaps not enamored of her life as the spouse of a gay transvestite, refused to assist in the pretext part. The plotters decided they would just pretend she was there instead. Rasputin and Felix made their rendezvous on the evening of December 16, 1916. Felix offered Rasputin a selection of poisoned pastries. Rasputin declined, saying they were too sweet. Whoops! Then, Felix offered him some poisoned wine. Rasputin refused that as well. Piqued, Felix excused himself and left the room, to consult with his coconspirators.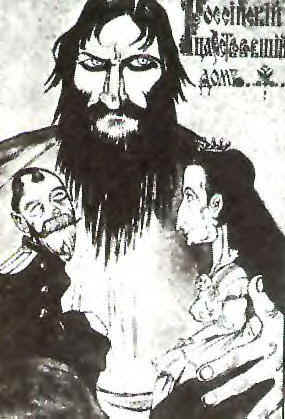 $




When he came back, much to his relief, Rasputin was eating the poison pastries and decided to wash them down with the poison wine. Felix sat back gleefully and waited for the poison to kick in. And he waited. And waited. The evening stretched on and on, with no sign of the fast-acting poison's effects. Incapable of making a decision on his own, Felix again left the room to consult with his cronies. Since the subtle approach didn't appear to be working, Felix scored a gun from one of his friends and returned to Rasputin, and BANG! Point blank, one shot, and Rasputin hit the ground. After checking to be sure the monk was dead, Felix and his cohort celebrated with a few rounds of non-poisoned wine, then returned to fetch the body for disposal. Alas, this just wasn't Felix's night. The dead Rasputin sprang up from the floor when his body was disturbed and attempted to strangle the prince! Felix fled, while one of his co-conspirators (the loudmouthed member of parliament) took off after Rasputin, who was dashing out of the building screaming that he would tell the Tsarina about this atrocity. Loudmouth emptied his entire pistol in Rasputin, missing the first few shots before scoring a hit in the back. Rasputin stopped running, but didn't fall. Loud-moth shot him in the head. This time, he actually fell, but he kept crawling away. The legislator kicked Rasputin in the head. Still no luck. The conspirators pulled the monk's body inside to avoid the scrutiny of a policeman who had heard the shots. Once inside, the newly encouraged Felix beat Rasputin's head to pieces with a barbell. After wrapping his body in canvas, the plotters were dismayed to discover that Rasputin was STILL breathing...Finally, they tied him up and threw him in the river. When his body was found a few days later, he appeared to have been STILL alive underwater and clawing to get out of the ropes. There was also enough water in his lungs to support this premise, and three bullets lodged in various regions of the body. Within a year of the murder, the entire Romanov family had joined Rasputin in the great beyond, a development that some attributed to a a dying curse..."



1917 Birth: Arthur Charles Clarke, English science fiction writer; 2001: A Space Odyssey, 2010, Childhood's End, Rendezvous with Rama.

1917 Birth: Murray Kempton, Pulitzer Prize-winning newspaperman.

1920 One of the deadliest earthquakes in history jolts Gansu province, China. The magnitude 8.0 quake kills 180,000 people and causes destruction over an area of 15,000 square miles.

1920 Death: Ma Mua-Ming-Hsin the Benevolent, Chinese Muslim rebel.

1922 Death: Eliezer Ben-Yehuda (Perelmann), Latvian/Palestinian writer, at 67.

1922 Death: Gabriel Narutowicz, first President of Poland; assassinated.

1923 Birth: Tip 'Silvio A' Marugg, Antillian writer; Weekend pilgrimage.

1927 Birth: G. Randall P. D. Garrett, US sci-fi writer; Takeoff.

1927 Birth: Peter (Malcolm) Dickinson, in Zambia, sci-fi author; Heartsease.

1928 Birth: Philip K Dick, US sci-fi author; Blade Runner, Hugo-1963.

1928 Birth: Bruce Ames, biochemist.

1931 Weimar: The German SPD begins the Eiserne Front against fascism.

$


1933 Volkishness: Jorg Lanz von Liebenfels leaves Hungary and relocates to Switzerland where he issues a new series of his writings from Lucerne. In Germany Lanz's works are printed at Barth near the Darss peninsula and distributed from the nearby Hertesburg under Georg Hauerstein's auspices until 1935. (Roots)

1938 A remarkable editorial in The New York Daily News says that the Bill of Rights means only "that our government shall not officially discriminate against any religion. It does not mean that Americans are forbidden to dislike other Americans or religions or any other group. Plenty of people just now are exercising their right to dislike the Jews."

1939 The National Women's Party urges immediate congressional action on equal rights.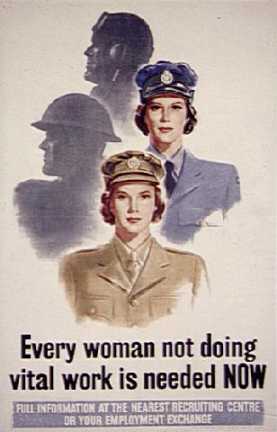 $




1940 WW2: British troops carry out an air raid on Italian Somalia.

1940 Death: M. Eugene F. T. Dubois, geologist, paleontologist; Wadjakmens.

1940 WW2: The British bomb Mannheim.

$




1941 WW2: Sarawak is occupied by the Japanese.

$


1941 Holocaust: Hans Frank tells his cabinet in Kracow: "...One way or another - I will tell you that quite openly - we must finish off the Jews. The Fuehrer put it into words once: should united Jewry again succeed in setting off a world war, then the blood sacrifice shall not be made only by the peoples driven into war, but then the Jew of Europe will have met his end. I know that there is criticism of many of the measures now applied to the Jews in the Reich. There are always deliberate attempts to speak again and again of cruelty, harshness, etc.; this emerges from the reports on the popular mood. I appeal to you: before I now continue speaking first agree with me on a formula: we will have pity, on principle, only for the German people, and for nobody else in the world. The others had no pity for us either. As an old National-Socialist I must also say that if the pack of Jews (Judensippschaft) were to survive the war in Europe while we sacrifice the best of our blood for the preservation of Europe, then this war would still be only a partial success. I will therefore, on principle, approach Jewish affairs in the expectation that the Jews will disappear. They must go. I have started negotiations for the purpose of having them pushed off to the East. In January there will be a major conference on this question in Berlin, to which I shall send State Secretary Dr. Buehler. The conference is to be held in the office of SS Obergruppenfuehrer Heydrich at the Reich Security Main Office (Reichssicherheitshauptamt). A major Jewish migration will certainly begin. But what should be done with the Jews? Can you believe that they will be accommodated in settlements in the Ostland? In Berlin we were told: why are you making all this trouble? We don't want them either, not in the Ostland nor in the Reichskommissariat; liquidate them yourselves! Gentlemen, I must ask you to steel yourselves against all considerations of compassion. We must destroy the Jews wherever we find them, and wherever it is at all possible, in order to maintain the whole structure of the Reich... The views that were acceptable up to now cannot be applied to such gigantic, unique events. In any case we must find a way that will lead us to our goal, and I have my own ideas on this. The Jews are also exceptionally harmful feeders for us. In the Government-General we have approximately 2.5 million [Jews], and now perhaps 3.5 million together with persons who have Jewish kin, and so on. We cannot shoot these 3.5 million Jews, we cannot poison them, but we will be able to take measures that will lead somehow to successful destruction; and this in connection with the large-scale procedures which are to be discussed in the Reich. The Government-General must become as free of Jews as the Reich. Where and how this is to be done is the affair of bodies which we will have to appoint and create, and on whose work I will report to you when the time comes...."

$


1942 Holocaust: A decree by Himmler orders that all persons of mixed Gypsy blood be sent to Auschwitz. About 20,000 will be killed at Auschwitz, and many thousands more die at other camps. No more than one-fifth of the prewar population in German-held territories will survive the war (Atlas) (Science)

1942 Holocaust: Castration experiments are conducted on 90 Polish inmates of Auschwitz, who are then sent to gas chambers.

$


1942 Holocaust: General Sikorksi, in a New York speech, states: "To realize the extent of the massacre of Jews, imagine Manhattan closed in by ghetto walls behind which all the Jews of the Western Hemisphere have been imprisoned and gradually and methodically are exterminated by machine-gun or in gas chambers."

1942 Stalingrad: Soviet attack launched against Italian Eighth Army. Code-named 'Little Saturn', this is aimed at cutting across von Manstein's lines of communication and is carried out by elements of the Voronezh and South-West Fronts. The Italians are quickly annihilated, and Tatsinskaya, the main German-held airfield for resupplying Stalingrad, is overrun. (Messenger)

$


1942 WW2: Hitler orders the elimination of partisans in Russia and The Balkans.

$


1944 WW2: A German V-2 strikes Antwerp bioscope, killing 638.

1944 WW2: US 2nd Infantry division occupy Heartbreak Crossroads, Wahlerscheid.

$


1944 WW2: Hitler launches the Ardennes Counteroffensive, now known to Americans as "The Battle of the Bulge." Initially, the Nazi commanders are able to thrust deep into Allied territory in the Ardennes Forest in North and East Belgium, a 75-mile front, choosing a time when foggy, rainy weather prevails. The Allies are taken by surprise, but recover and repulsed the Nazi offensive by January 1945.

1945 Death: Prince Fumimaro Konoe, twice Japanese prime minister (1937-39, 1940-41), by ritual suicide rather than face war crimes charges. In the 1920s, he had worked to curb army powers and prevent an expansion of the war with China. He helped engineer the fall of the Tojo government in 1944 but is suspected of war atrocities.

1949 Chinese Communist leader Mao Tse-tung is received at the Kremlin.

1949 Achmad Sukarno, an Indonesian nationalist, is elected his country's first president after the Netherlands give up sovereignty. Mokammed Hatta becomes premier.

1949 Death: Traitsjo Kostov, Bulgarian communist vice-premier, executed.

1950 Korea: President Truman proclaims a state of emergency as Chinese communists invade deeper into South Korea.

1953 The first White House Press Conference is held between President Eisenhower and 161 reporters.

1953 Chuck Charles E. Yeager flies at over 2,575 kph (1,650 mph) in a Bell X-1A to become the first man to fly at nearly two and one-half times the speed of sound.

1957 Death: Heinrich Hoffmann; Hitler's personal photographer and business partner. Hoffmann's daughter married Hitler Youth leader Baldur von Schirach, while his secretary, Eva Braun, eventually married Hitler himself. After the collapse, Hoffmann earned Gorings scorn by working for the IMT cataloguing his photographs for the prosecution. Said Goring, "He made a million Marks on my photos, now he's working to hang me!" Hoffman was sentenced to five years in a labor camp in 1947 as a war profiteer, but was released shortly afterwards. He lived comfortably until his death on his photo files, which contained more than 2.5 million photographs.

1963 Zanzibar and Kenya are admitted to the United Nations.

1965 Pioneer 6 is launched into solar orbit as Gemini 6 returns to Earth.

1965 Taufa'ahau Tupou IV, becomes King of Tonga.

1966 The UN Security Council votes in favor of a British resolution for mandatory economic sanctions against Rhodesia.

1969 The British House of Commons votes 343-185 to approve the permanent abolition of the death penalty.

1971 Bangladesh, formerly East Pakistan and the Sylhet province of Assam in British India, come into existence as they declare their independence from Pakistan. (Bradley)

1974 Death: Kostas Varnalis, writer.

1976 The US Government halts a swine flu vaccination program following reports of paralysis.

1976 Andrew Young is named Ambassador and Chief US Delegate to the UN by President Jimmy Carter.

1978 Ronald Reagan denounces President Jimmy Carter's recognition of The China People's Republic.

1980 President-elect Ronald Reagan announces Alexander Haig as Secretary of State.

1985 Death: Paul Castellano, organized crime chief; shot dead at a New York City restaurant.

1987 Roh Tae Woo wins the Presidential Election in South Korea.

1987 A Palermo court strikes a heavy legal blow against Sicily's criminal society, sending 19 mobsters, including 'boss of bosses' Michele Greco, to jail for life. The court also hands sentences to 319 others, whose sentences total nearly 2,700 years in prison. (Bradley)

$


1988 US political cult leader Lyndon LaRouche is convicted of tax and mail fraud.

1989 Death: Robert Vance, US District appeals court Judge; killed by a package bomb at his Alabama home.

1990 A Roman Catholic priest, the Reverend Jean-Bertrand Aristide, is elected president of Haiti in that nation's first fully free vote since the 1986 fall of the 'Baby Doc' Duvalier regime. (Bradley)

1991 The UN General Assembly repeals a resolution equating Zionism with racism by a 111-25 (13 abstain) vote.

1992 Israel orders the deportation of 415 Palestinians after escalating terrorist activity.

1992 Death: Anton Koolhaas, Dutch writer; Snow White.

1993 Death: Richard Auwerda, Dutch journalist, writer; Volkskrant.

1993 President Clinton names Bobby Ray Inman to succeed Les Aspin as Secretary of Defense. Aspin's resignation had been announced the day before.

1995 The Israeli army pulls out from Qalqilya, the fourth of six West Bank towns being transferred to Palestinian self-rule by the end of the year.

1996 Death: Quentin Bell, artist, author, teacher, at 86.

1997 More than 700 children in Japan are hospitalized after a televised cartoon triggered a condition called 'light epilepsy' or 'Nintendo epilepsy', which is caused by intense flashes of light viewed from close to the source. (Bradley)

1997 The highest wind speed ever measured, 236mph, is recorded at Anderson Air Force Base in Guam as Typhoon Paka slams into the Pacific island. (Bradley)

1998 Hundreds of missiles are fired on Iraq. US and British jetfighters begin a four-night campaign of bombing more than 100 Iraqi military targets. The action, long threatened, comes after Iraqi President Saddam Hussein's refusal to comply with the mission of UN weapons inspectors.

1998 US prosecutors indict five more men in the August 1998 bombing of the US Embassy in Tanzania.

2001 Police in India say that four suspects in custody have named Pakistan-based terrorist groups as being responsible for the 13 December attack on the Indian Parliament building in New Delhi that left 14 dead. The Pakistani government denies any involvement in the attack.

2001 Afghan forces declare they have wiped out the last pockets of al-Qaeda resistance in the Tora Bora Mountains. Afghan commanders estimate about 200 al-Qaeda fighters have been killed and another 35 captured.

$




2001 Osama bin Laden continues to elude his pursuers with scattered conflicting reports of his whereabouts. US officials say they are still trying to identify the person sitting with Osama bin Laden in the November 9 Kandahar home movie.

$


2001 US Defense Secretary Donald Rumsfeld stops briefly at the Bagram airbase near Kabul, and speaks to soldiers of the army's 10th Mountain Division. Rumsfeld becomes the first senior Bush administration official to step foot in Afghanistan. After a tour of the base, Rumsfeld holds a town meeting with US forces saying "The President of the United States, the commander-in-chief, is determined to let the world know that our country cannot be attacked without consequences, and you are bringing the consequences."

$


2001 Three US marines are injured, one seriously, after a soldier steps on an explosive device during a search for mines and booby traps at Kandahar airport.

2001 Palestine Leader Yasser Arafat broadcasts a rare live TV and radio address calling for an end to the suicide bombings in Israel.

2002

$
2002

$
2003

$
2003

$
2004

$
2004

$
2004

$
2004

$
2004

$
2004

$
2004

$$











Visit:
Visit:

Click Here to email the History: One Day At a Time webmaster.