December 21


0918 Death: Conrad I, Duke of Franconia/German King (911-918).

1117 Birth: Thomas Becket, archbishop of Canterbury.

1429 Death: Jacquemart de Bléharies Tournay, heretic, burned to death.




1579 Death: Juan de Juanes (Vicente Juan Maçip), Spanish ecclesiastical painter, at 56.

1582 Flanders adopts the Gregorian calendar, making tomorrow 1 January 1583.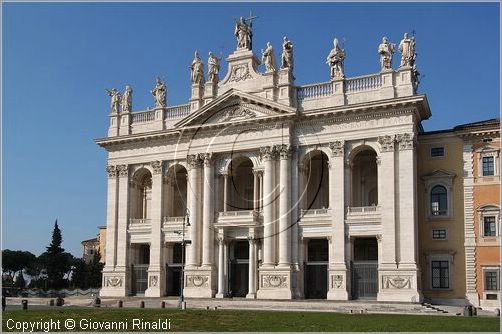 1736 Death: Alessandro Galilei, Italian architect; Cappella Corsini.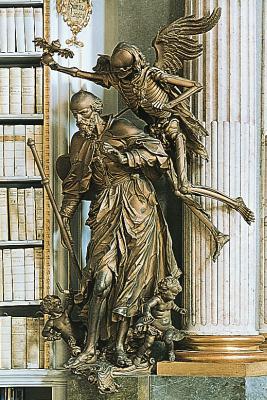 1765 Death: Joseph Thaddäus Stammel, Austrian sculptor, at 70.




1784 John Jay becomes as the first Secretary for Foreign Affairs under the Articles of Confederation. "...In that role he was confronted by difficult issues stemming from violations of the Treaty of Paris by both countries; issues that he would later revisit in negotiations with Britain in 1794 and which would be addressed again in the resulting "Jay Treaty." Beyond his dealings with Great Britain, Jay succeeded in having the French accept a revised version of the Consular Convention that Franklin had earlier negotiated; he attempted to negotiate a treaty with Spain in which commercial benefits would have been exchanged for a renunciation of American access to the Mississippi for a number of years; and he endeavored, with limited resources, to secure the freedom of Americans captured and held for ransom in Algiers by so-called Barbary pirates. The frustrations he suffered as Secretary for Foreign Affairs, a post he held until 1789, clearly impressed upon him the need to construct a government more powerful than that under the Articles of Confederation. Though not selected to attend the Philadelphia Convention, he was a leading proponent of the principles that the new Constitution embodied and played a critical role in its ratification. In 1787 and 1788 Jay collaborated with Alexander Hamilton and James Madison on the Federalist, authoring essays numbers two, three, four, five and, following an illness, sixty-four, thus contributing to the political arguments and intellectual discourse that led to Constitution's ratification. Jay also played a key role in shepherding the Constitution through the New York State Ratification Convention in the face of vigorous opposition. In this battle Jay relied not only on skillful political maneuvering, he also produced a pamphlet, "An Address to the People of New York," that powerfully restated the Federalist case for the new Constitution..."

1788 Hue Tay Son becomes emperor Quang Trung of Vietnam.




1804 Birth: Benjamin Disraeli, author, Tory statesman, British Prime Minister (1868, 1874-80). Quote: "No government can be long secure without a formidable opposition."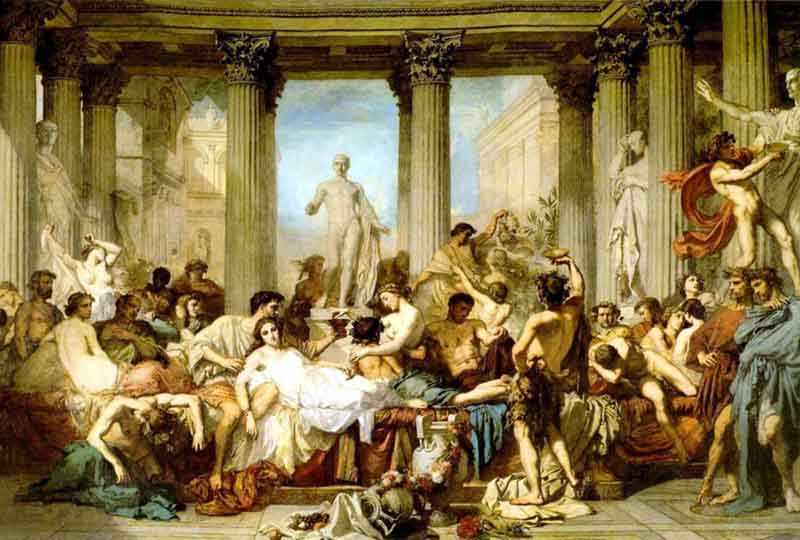 1815 Birth: Thomas Couture, French painter, author.

1818 Birth: Lewis H. Morgan, US etymologist; Systems of Consanguinity.

1835 HMS Beagle sails into the Bay of Islands; New Zealand.

1849 Birth: James Lane Allen, US writer; Kentucky Cardinal.

1860 Birth: Henrietta Szold, humanitarian, founding president of Hadassah, the Women's Zionist Organization of America.

1864 US Civil War: General Sherman conquers Savannah.

1874 Birth: Juan Bautista Sacasa, President of Nicaragua (1932-36).




1879 Birth: Vissarionovich Dzhugashvili, better known as Josef Stalin, in Trans-Caucasian Gori, Georgia, USSR. Russian dictator. "...in 1910 adopted the pseudonym Josef Stalin, Staling meaning "a man of steel." Both his parents were Georgian peasants neither of whom spoke Russian. Stalin however was forced to learn the language of instruction during his school life at the Gori church school which he attended between 1888 until 1894. Suposedly the best pupil in the school, "Soso" as his friends referred to him earned a full scholarship to the Tbilisi Theological Seminary and later became leader of the Union of Soviet Socialist Republics (USSR). Between 1922 and 1953 he was the secretary general of the Communist party. He was the longtime ruler who more than any other individual molded the features that characterized the Soviet regime and shaped the direction of Europe following the end of World War II in 1945. At one point he studied for priesthood, and during this time read forbidden literature, including the works of German political philosopher Karl Marx, but prior to his graduation, he quit to become a full-time revolutionary. In 1899 he began a career in the Social-Democratic party (Marxist revolutionary group) as a propagandist..."

1891 Birth: John W. McCormack, (D) Speaker of the House (1962-70).

1892 Birth: Dame Rebecca West (Cicily I F Andrews), in England, journalist, novelist, critic, feminist; Meaning of Treason.

1896 Birth: Constantine Rokossovski, Russian marshal, vice-premier of Poland.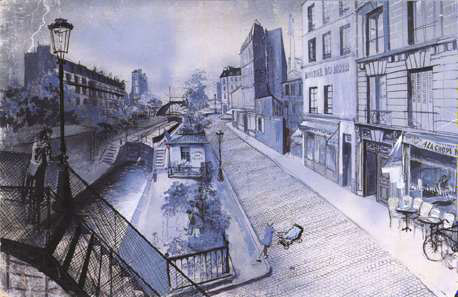 1898 Birth: Eugène Dabit, French writer, painter; Hôtel du Nord.

1898 Scientists Marie and Pierre Curie discover radium.


1907 Death: Klara Hitler, of breast cancer. Dr. Bloch will later say he had never seen a more grieving son than Adolf Hitler. Many years later, Hitler will personally arrange for the Jewish doctor to leave the country unmolested. Note: Previous entry was in error.

1909 McKinley and Washington schools of Berkeley, California, become the first authorized junior-high schools in the US.

1909 Birth: George Ball, in Iowa, lawyer, US Undersecretary of state.

1909 The University of Copenhagen rejects Cook's claim that he was first to the North Pole.

1912 Denmark, Norway and Sweden declare neutrality in the Comende war.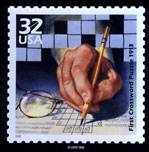 1913 Journalist Arthur Wynne invents the modern crossword puzzle by redesigning a Victorian-era game called The Magic Square. The first crossword puzzle, with 32 clues, appears on this day in the weekly supplement to New York's World. (Bradley)




1913 Volkishness: Rudolf Glauer, now calling himself Rudolf von Sebottendorff, moves to Berlin, claiming to have been adopted by Baron Heinrich von Sebottendorff in Turkey in 1911. The Baron's family in Germany recognizes the adoption and seems genuinely fond of him. (Roots)

1916 Volkishness: Shortly before Christmas, Hermann Pohl informs Baron Sebottendorf that the Germanenorden has been reconstructed with Pohl, himself, as Chancellor. (Roots)

1917 Volkishness: Sebottendorff, who has communicated regularly with Pohl throughout 1917, attends the dedication ceremony of the reorganized Germanenorden in Berlin at Pohl's invitation. Sebottendorff offers to publish a monthly Order periodical and is formally elected Master of the Bavarian province. (BHK; Roots)

1917 Birth: Heinrich Boll, in Germany, 1972 Nobel Prize-winning author; Group Portrait with Lady, The Clown, Billiards at Half-Past Nine.

1918 Birth: Donald Regan, White House staffer, US Secretary of Treasury (1981-85).

1918 Birth: Kurt Waldheim, 4th UN Secretary-General (1972-81), Austrian President (1986-92).




1919 J. Edgar Hoover deports anarchist and feminist Emma Goldman to Russia.

1921 The US Supreme Court rules that labor injunctions and picketing are unconstitutional.

1928 Death: Luigi Cadorna, Italian WW1 fieldmarshal, at 78.




1931 Death: John-French Cantré, Flemish wood carver, painter, cartoonist, at 45.

1933 Dried human blood serum is first prepared, at the University of Pennsylvania.

1933 Newfoundland reverts to being a crown colony.




1933 Volkishness: Rudolf von Sebottendorff returns to Munich to revive the Thule Society in the Third Reich. He quickly falls into disfavor with the Nazi authorities because of his claims as a precursor of National Socialism. (Roots)




1933 Volkishness: Otto Rahn publishes Crusade Against the Grail. Himmler greatly admires the book, and it soon becomes required SS reading.

1933 The Italian Jewish community receives permission from the Fascist government to launch a fundraising drive to aid German-Jewish refugees.

1935 Death: Kurt Tucholsky, German journalist, writer; Panter, Tiger & Co.




1937 Death: Frank Kellog, US foreign minister; received the Nobel Peace Prize in 1929 for his efforts to outlaw war.

1937 Britain officially repudiates the Peel Commission's Partition Plan.

1939 Holocaust: Hitler names Adolf Eichmann as leader of "Referat IV B."

1940 Death: F. Scott Fitzgerald, author; The Great Gatsby, Zelda, of a heart attack in Hollywood at 44.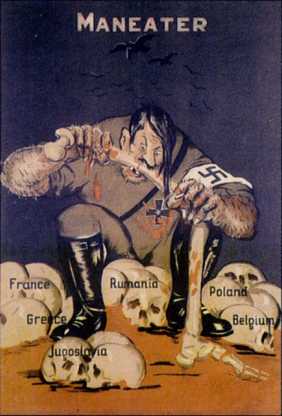 1941 The Secret Diary of Anti-Hitler Conspirator Ulrich von Hassel: (Ebenhausen) "I have been concerned and worried in the last weeks chiefly about various talks on the basic problems of a change of regime. One of the chief difficulties is Pfaff, who is sanguine, sees things always as he wishes they were, and is in many ways really "reactionary," although his other characteristics are exemplary. However, we finally reached agreement on the main points."




1943 WW2: American war correspondent Ernie Pyle publishes "Here Is Your War," a collection of his front-line dispatches that are popular with both soldiers and civilians alike.

1944 Holocaust: More than 3,500 Jews, who had been evacuated from Auschwitz to Lieberose, are again evacuated, and forced to march in snow and ice to Sachsenhausen north of Oranienburg, outside Berlin. Several hundred, too sick to leave the infirmary, are shot and the building set on fire. Each morning, those who are too weak to walk are shot, and by the time the group reaches its destination, only 900 are still alive. (Atlas)

1944 WW2: Horse racing is banned in the United States until after the war.




1945 Death: George S. Patton, dynamic US general, as the result of an automobile accident; perhaps if the general would sit down while riding... "..In 1917, however, Patton became the first member of the newly established United States Tank Corps, where he served until the Corps were abolished in 1920. He took full command of the Corps, directing ideas, procedures and even the design of their uniforms. Along with the British tankers, he and his men achieved victory at Cambrai, France, during the world's first major tank battle in 1917. Using his first-hand knowledge of tanks, Patton organized the American tank school in Bourg, France and trained the first 500 American tankers. He had 345 tanks by the time he took the brigade into the Meuse-Argonne Operation in September 1918. When they entered into battle, Patton had worked out a plan where he could be in the front lines maintaining communications with his rear command post by means of pigeons and a group of runners. Patton continually exposed himself to gunfire and was shot once in the leg while he was directing the tanks. His actions during that battle earned him the Distinguished Service Cross for Heroism, one of the many medals he would collect during his lifetime. An outspoken advocate for tanks, Patton saw them as the future of modern combat. Congress, however, was not willing to appropriate funds to build a large armored force. Even so, Patton studied, wrote extensively and carried out experiments to improve radio communications between tanks. He also helped invent the co-axial tank mount for cannons and machine guns. After WWI, Patton held a variety of staff jobs in Hawaii and Washington, D.C. He graduated from the Command and General Staff School in 1924, and completed his military schooling as a distinguished graduate of the Army War College in 1932. When the German Blitzkrieg began on Europe, Patton finally convinced Congress that the United States needed a more powerful armored striking force. With the formation of the Armored Force in 1940, he was transferred to the Second Armored Division at Fort Benning, Georgia and named Commanding General on April 11, 1941. Two months later, Patton appeared on the cover of Life magazine.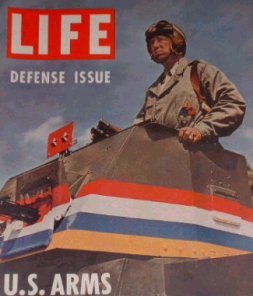 Also during this time, Patton began giving his famous "Blood and Guts" speeches in an amphitheater he had built to accommodate the entire division. The United States officially entered World War II in December 1941, after the attack on Pearl Harbor. By November 8, 1942, Patton was commanding the Western Task Force, the only all-American force landing for Operation Torch, the Allied invasion of North Africa. After succeeding there, Patton commanded the Seventh Army during the invasion of Sicily in July 1943, and in conjunction with the British Eighth Army restored Sicily to its citizens. Patton commanded the Seventh Army until 1944, when he was given command of the Third Army in France. Patton and his troops dashed across Europe after the battle of Normandy and exploited German weaknesses with great success, covering the 600 miles across France, Belgium, Luxembourg, Germany, Austria and Czechoslovakia. When the Third Army liberated the Buchenwald concentration camp, Patton slowed his pace.




He instituted a policy, later adopted by other commanders, of making local German civilians tour the camps. By the time WWII was over, the Third Army had liberated or conquered 81,522 square miles of territory. In October 1945, Patton assumed command of the Fifteenth Army in American-occupied Germany. On December 9, he suffered injuries as the result of an automobile accident. He died 12 days later, on December 21, 1945 and is buried among the soldiers who died in the Battle of the Bulge..."

1948 Death: Seishiro Itagaki, Japanese general, Minister of War, hanged for war crimes.




1948 The Republic of Ireland Bill is signed by the President of Eire, ending association with Britain.

1956 Death: Lewis M. Terman, psychologist; Genetic studies of genius.

1958 Death: Lion Feuchtwanger, philosopher, writer; Der falsche Nero.

1960 King Saud takes over the government of Saudi Arabia after Crown Prince Faisal resigned as prime minister.

1961 President John F. Kennedy and British Prime Minister Harold Macmillan meet in Bermuda.

1962 The US agrees to sell Polaris missiles to Britain.

1962 The US and Cuba sign an accord releasing the Bay of Pigs captives.




1964 The General Dynamics F111 fighter makes its first flight.

1966 The USSR launches Luna 13.




1968 Apollo 8, the first manned mission to the moon, is successfully launched from Cape Canaveral, Florida, with astronauts Frank Borman, James Lovell, Jr., and William Anders aboard. On Christmas Eve, the astronauts will enter into orbit around the moon, the first manned spacecraft ever to do so. During Apollo 8's 10 lunar orbits, television images will be sent back home, and spectacular photos taken of Earth and the moon from the spacecraft. In addition to being the first human beings to view firsthand their home world in its entirety, the three astronauts are also the first to see the dark side of the moon. On Christmas morning, Apollo 8 will leave its lunar orbit and begin its journey back to Earth, landing safely in the Pacific Ocean on December 27. (Bradley)

1972 After nearly two decades of Cold War hostility, East and West Germany establish diplomatic ties in a treaty which commit them to good-neighbourly relations, paving the way for international recognition of East Germany.

1973 Representatives of Israel, Egypt, Syria, Jordan, US and the USSR meet in Geneva.

1975 Terrorists of the "Arm of the Arab Revolution" led by "Carlos the Jackal" raid the OPEC headquarters in Vienna and hold 11 oil ministers and their staff hostage.

1976 Patricia R. Harris is named Secretary of HUD.

1976 The UN General Assembly passes a resolution declaring 1979 to be the Year of the Child.




1976 The US performs a nuclear test at the Nevada Test Site.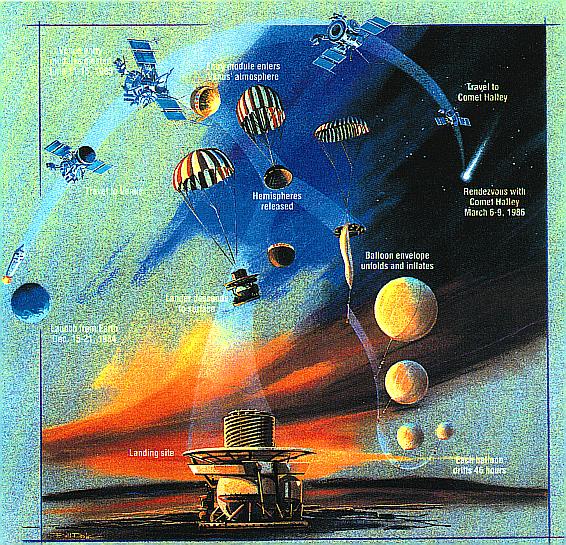 1984 The USSR launches Vega 2 for a fly-by of Halley's Comet.

1988 Death: Nicholas Tinbergen, Dutch/British biologist, at 81.

1988 Pan Am World Airways Flight 103 explodes over Lockerbie, Scotland killing 258 passengers and crew, plus several people on the ground.

1988 After spending the last year on the Mir space station, Vladimir Titov, Anatoly Levchenko, and Musa Manarov return to earth with Chretien.

1989 Vice-President Dan Quayle sends out 30,000 Christmas cards with the word beacon spelled beakon. (Bradley)

1989 Romanian dictator President Nicolae Ceausescu declares a state of emergency in the western district of Timis, where security police had earlier crushed antigovernment riots. This is his final speech, as he will be executed on 25 December. (Bradley)




1990 On good ole Uncle Joe's birthday, Albania tears down Eastern Europe's last towering statues of the long dead Soviet dictator.

1992 Death: Sybil Andrews, Canadian painter, at 94.

1993 Death: Philip Christison, British general (Rangoon), at 100.

1993 Russian President Boris Yeltsin abruptly abolishes the former KGB security police, saying the huge force Russian citizens feared for decades is "incapable of being reformed."

2001 India recalls its ambassador from Pakistan and announces a shut down of rail and bus links to Pakistan effective January 1st.




2001 Palestinian supporters of militant Islamic groups battle with Yasser Arafat's security forces in the Gaza Strip leaving at least six dead. Under heavy pressure from Arafat, the Islamic Resistance Movement, known as Hamas, issues a formal declaration that suspends suicide attacks and mortar attacks against Israel.

2001 American jets attack a convoy killing 65 people near Khost, about 160 km. south of Kabul. The Pentagon says they are confident it was a convoy of Taliban and al-Qaeda fighters, but locals and some Arabic news agencies say the convoy was a group of tribal elders heading to Kabul for the December 22nd inauguration of the new Afghan government.

2001 US President George W. Bush tells reporters that Osama bin Laden "may have tried to slither out into neighboring Pakistan."




2001 The Pentagon says it is sending "thermobaric" bombs to remove the al-Qaeda from caves around Tora Bora.




2001 NY firefighters arrive in Kabul on a mission of remembrance and to bring aid to Afghan orphans.

2002


2003


2004


2004


2004


2004


Who's Been Paying Attention?

ACROSS
1 Former British Prime Minister
2 Refuge for Catholics
3 British soldiers
7 Astronomical Diary
8 English government
10 Witchcraft
11 Hero of Quebec
16 "Not Worth A __"
18 First temporary capital
19 Runaway printer
20 Government embossed paper
21 Founded Rhode Island

DOWN
1 Disciples of Calvin
2 Preacher
4 American ally during war
5 Plymouth
6 Northwest ______
9 British supporter
10 Indentured Years
12 English-speaking Indian
13 ___ and Sedition Acts
14 Married Pocahontas
15 Valuable crop
16 Barrelmaker
17 Yankee Doodle

Note: Answers in this space next post.










Visit:
Visit:

Click Here to email the History: One Day At a Time webmaster.