July 14


1430 Joan of Arc, taken prisoner by the Burgundians in May, is handed over to Pierre Cauchon, the bishop of Beauvais.

1456 The Hungarians defeat the Ottomans at the Battle of Belgrade.


del Sarto painting
1486 Birth: Andrea del Sarto [Vanucchi or di Francesco], Italian Renaissance artist (Recollets). Died in 1531.

1536 France and Portugal sign the naval treaty of Lyons, aligning themselves against Spain.


San Antonio Mission
1771 The Mission at San Antonio de Padua is founded in California.


Storming The Bastille
1789 French Revolution: The people of Paris take over the Bastille, a state prison that symbolises the absolutism of the monarchy of Louis XVI, marking the beginning of the French Revolution. The storm of the prison is known as Bastille Day ("Le Jour de la Bastille") and is celebrated as the dawn of democracy in France.


Gobineau
1816 Joseph-Arthur de Gobineau is born at Ville-d'Avray near Paris. His major work, Essai sur le inegalite des races humaines (The Inequality of the Human Races), laid the foundations of race theory. His ideas were later expanded by Chambelain and others and became the core beliefs of Adolf Hitler's racialism.

1832 The War Against Some Drugs: Opium is exempted from US federal tariff duty.

1850 The first public demonstration of ice made by refrigeration.


1853 President Franklin Pierce opens the first industrial exposition, in New York.


1858 Birth: Emmeline Pankhurst, suffragette, in Manchester.


1860 Birth: Owen Wister, novelist, in Philadelphia. His 1902 novel The Virginian, helped create the myth of the American cowboy. Reared and educated on the east coast, Wister first visited the West in 1885. Set in Medicine Bow, Wyoming, The Virginian's tender romance between a refined Eastern schoolteacher and a rough-and-tumble cowhand, with its climactic pistol gunfight, introduced themes now standard to the American Western. Died in 1938.

1862 Birth: Florence Bascom, geologist, associate editor, first American woman PhD. Died in 1945.


Totalkomposition by Gustav Klimt
1862 Birth: Gustav Klimt, in Austria, art nouveau painter.


General Smith
1864 US Civil War: At Harrisburg, Mississippi, Federal troops under General Andrew Jackson Smith repulse an attack by General Nathan Bedford Forrest.


1867 Explosives manufacturer Alfred Nobel first demonstrates his invention, dynamite, at Merstham Quarry in Redhill, Surrey. Note: Nobel will make a fortune with his destructive creation, but his conscience will compel him to devote part of his money to humanity in the form of The Nobel Prizes.

1874 Birth: 'Abbas II, last khedive (Ottoman viceroy) of Egypt (1892-1914).


Darre
1895 Birth: Richard Walther Darre (1895-1953) One of Heinrich Himmler's early ideological mentors and author of the Nazi "blood and soil" doctrine, which extrolled the virtues of Nordic peasants. Darre, the English-educated son of Argentinian-German parents, was Director of the SS Office of Race and Resettlement and later Reich Agriculture minister.

1900 The European Allies retake Tientsin, China, from the Boxers.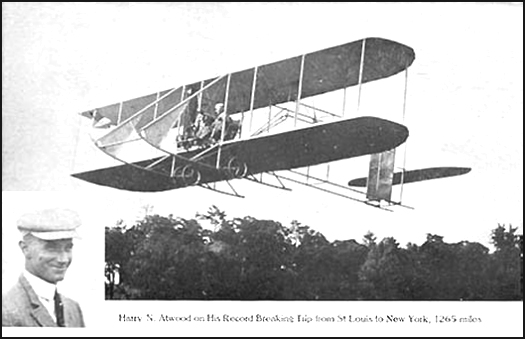 1911 Try This Today: Pilot Harry N. Atwood lands his bi-plane (resembles a sled with wings) on the lawn of the White House to accept an award from President William Taft. Note: There was no National Airport at the time.


1912 Birth: Woody (Woodrow Wilson) Guthrie, folk singer (talkin' blues), songwriter, in Okemah, Oklahoma. Woody is in the Rock And Roll Hall Of Fame, was one of the Almanac Singers, worked with Pete Seeger, is the father of Arlo Guthrie. Died 3 October 1967 from Huntington's Chorea. Note: The PIC above is the original lyric sheet for Woody's classic, This Land Is Your Land. The lines he crossed out are better than most of what passes for folk music, these days. He was an extraordinary American.

1913 Birth: Gerald R. Ford [Leslie King, Jr.], 38th US President, the first non-elected vice-president and president. Born in Omaha, Nebraska. Married Elizabeth (Betty) Ann Bloomer on 15 October 1948 in Grand Rapids, Michigan. (Elizabeth (Betty) Ann Bloomer was born on 8 April 1918 in Chicago, Illinois.)


Goddard
1914 Robert Hutchins Goddard of Worcester, Massachusetts is granted the first patent for a liquid-fueled rocket design.

1917 WW1: The U.S. House of Representatives appropriates $640 million for a military aviation program. The army begins the war with 55 planes and 4,500 aviators. By the end of the war more than 16,000 U.S. aircraft will be in service.

1918 WW1: July 14-15 Germany launches the Second Battle of the Marne. The Allies, warned of the attack by deserters, aerial reconnaissance, and prisoners, batters the advancing Germans with artillery. East of Reims the attack is halted within a few hours by the French. West of Reims 14 divisions of the German Seventh Army cross the Marne, but American forces rebuffed the attack.

1918 WW1: The French troop carrying liner Djemnah Is sunk by a German submarine in the Mediterranean; 442 people were killed.

1918 Jay Wright Forrester invents random-access magnetic core memory.

1919 With the signing of the peace treaty, the embargo of trade with Germany is lifted and the U.S. resumes business relations. (Schlesinger I)

1921 Nicola Sacco and Bartolomeo Vanzetti are found guilty of murder in Dedham, Massachusetts. The two killed their shoe company's paymaster.

1927 The first commercial airplane flight to Hawaii.

1933 Church and Reich: The German Cabinet approves the Concordat with the Vatican. During the deliberations, Hitler stresses the significance of the Concordat, especially "in the urgent fight against the international Jews. Possible shortcomings in the Concordat can be rectified later when the foreign policy situation is better." (Lewy)


Hitler's Cabinet
1933 Holocaust: In the same cabinet session that approves the Concordat, the new government approves the "Law for the Prevention of Genetically Diseased Offspring." It allows for compulsory sterilization in cases of "congenital mental defects, schizophrenia, manic-depressive psychosis, hereditary epilepsy, and severe alcoholism." It will not be announced until July 25, so as not to jeopardize the signing of the Concordat. (Science; Lewy)

1933 Holocaust: The Nazis also pass the Law on the Revocation of Naturalization and Deprivation of German Citizenship of Jews. German citizenship can now be taken away from those designated as "undesirables" (Persecution)

1933 A law against the creation of any new political parties and 'The Law on Plebiscites" are passed. All political opposition to Nazism is now outlawed and it becomes the one and only political party in Germany.

1933 Dr. Herman Rauschning, Nazi President of the Danzig Senate, is snubbed by Jewish members of the Warsaw city government as they flat out refuse to participate in an official reception held in his honor.

1938 The third regulation of the Reich Citizenship Law is published. All Jewish-owned businesses are again advised they must register with the government.

1940 Facilities using forced (slave) labor in the production of synthetic rubber and gasoline begin operation at Auschwitz. (Chaitkin)

1941 The Suez Canal is bombed by German Ju 88 bombers from Crete. Harbor installations and several ships are damaged.

1941 Those Vichey French: Vichy French Foreign Legionaries sign an armistice in Damascus, allowing them to join the Free French Foreign Legion.

1942 Thousands of Jews are rounded up and arrested in Amsterdam.


1945 General Eisenhower announces closure of Supreme Headquarters Allied Expeditionary Force (SHAEF) and eases restrictions on fraternization between American soldiers and German civilians.

1945 50,000 tons of Japanese shipping is sunk in the Tsugaru Straits as American battleships and cruisers bombard the Japanese home islands for the first time.

1950 R.E. Wayne is awarded the first Distinguished Flying Cross in Korea.

1951 The George Washington Carver National Monument in Joplin, Missouri becomes the first national park honouring an African American.

1958 King Faisal II of Iraq is assassinated along with his entire household and his prime minister in a military coup led by General Kassem and other army officers which results in Iraq becoming a republic. The monarchy is abolished and replaced by a republic of the Hashemite dynasty.


USS Long Beach
1959 The first atomic powered cruiser, the USS Long Beach, is launched at Quincy, Massachusetts. The ship has two nuclear reactors and can reach 30 knots.

1964 The Nam: President Lyndon 'One Horse' Johnson sends 600 additional troops to Vietnam, and he's just getting warmed up.

1965 Death: Adlai Stevenson Jr., many-time presidential hopeful, US Ambassador, succumbs in London at the age of 65.


Not Mariner 4
1965 Space Probe Mariner 4, launched in 1964, becomes the first to send photographs from Mars and transmits for over eight hours. It will pass Mars at 6,100 miles (9,800 km).




1972 Show Biz Politics: The US State Department criticises American actress, 'Hanoi' Jane Fonda, for making antiwar radio broadcasts in Hanoi.

1976 Jimmy 'Who' Carter wins the Democratic presidential nomination in New York.


Shcharansky
1978 Dissidents VS Superpowers: Allen Ginsburg completes Plutonian Ode, and blocks a trainload of fissile material headed for Rockwell's nuclear bomb trigger factory in Colorado, as Russian dissident Anatoly Shcharansky, a founder member of the Helsinki Group set up to monitor Soviet observance of human rights, is sentenced to 13 years in prison. Note: Shcharansky is convicted of treasonous espionage and anti-Soviet agitation and is not released until 1986.

1990 West German Chancellor Helmut Kohl arrives in Moscow for talks with Soviet President Mikhail Gorbachev that are aimed at soothing Kremlin concerns about German unification.

1991 Syrian President Hafez al-Assad accepts President Bush's compromise proposal for a Middle East peace conference.

1995 Under pressure from Congress, FBI Director Louis Freeh removes his friend Larry Potts as the bureau's deputy director because of controversy over Potts' role in a deadly 1992 FBI siege in Idaho.

1998 A Pox On Them All: Independent counsel Kenneth Starr subpoenaes a number of Secret Service agents to testify before a grand jury investigating President Clinton's alleged affair with former White House intern Monica Lewinsky.

2000 Himmler Would Have Concurred: A panel concludes that federal officials are not liable in the deaths of the Branch Davidian members near Waco, Texas, in April 1993.

2003 Show Biz Politics: Jerry Springer officially files papers to run for the U.S. Senate from Ohio.

2004









Visit:
Visit:

Click Here to email the History: One Day At a Time webmaster.