July 17





0431 The Council of Ephesus adjournes. This third of the 21 ecumenical councils of the Church condemnes Nestorianism and Pelagianism, and defines Mary's title as 'theotokos'('Bearer of God').


1212 The Moslems are crushed in the Spanish crusade.

1453 The Hundred Years' War: France defeats England at Castillon, France, ending the 100 Years' War.


1487 Birth: Esma'il I shah who converted Iran from Sunni to Shi'ah.


1505 Twenty-one-year-old future church reformer, Martin Luther enters the Augustinian monastic order, at Erfurt, Germany.

1549 All Jews are expelled from Ghent, Belgium.


Gerry
1744 Birth: Elbridge Gerry, 5th vice president of the US [1813-1814], (Masschusetts-Governor), invented gerrymandering. Died in 1814.

1762 Peter III of Russia and his wife are murdered. Catherine II takes the throne.

1775 US Revolutionary War: The first military hospital is approved.

1785 US Revolutionary War: France limits the importation of goods from Britain.

1821 Manifesting Destiny: Spain cedes Florida to the U.S.

1841 Journalistic Milstone: The first issue of the magazine Punch is published in London.

1861 US Civil War: Congress authorises the Treasury Department to print and circulate paper money for the first time. Pressed for money to finance the Civil War, the government issues 'Demand Notes', replaced a year later by 'Legal Tender Notes'. These are the predecessors of the dollar bills used today, the 'Federal Reserve Notes'.

1862 US Civil War: National cemeteries are authorised by the US government on this day. Arlington National Cemetery, located just outside Washington, DC, in Virginia, is one of the most honoured in the country. In addition to those who died in battle, other war veterans, including US Presidents and government leaders are buried there. Arlington National Cemetery also houses the Tomb of the Unknown Soldier, in honour of those who lay unidentified on Americas battlefields.

1862 US Civil War: The US army is authorised to accept blacks as labourers.


1863 US Civil War: The Battle of Honey Springs, the largest battle of war in Indian Territory.

1866 Authorisation was given to build a tunnel beneath the Chicago River. The project is completed three years later at a cost of $512,709.

1868 Tokyo becomes Japan's capital.

1897 The first ship arrives in Seattle carrying gold from the Yukon.

1898 Spanish-American War: U.S. troops under General William R. Shafter take Santiago de Cuba.

1917 WWI: King George V orders the British royal family to dispense with German titles and surnames. Saxe-Coburg becomes Windsor and Battenburg becomes Mountbatten.

1918 WW1: The recommendation for Lance Corporal Adolf Hitler's Iron Cross First Class is signed on this day by Lieutenant-Colonel Michael Freiherr von Godin. It reads: "As a runner his coolness and dash in both trench and open warfare have been exemplary, and invariably he has shown himself ready to volunteer for tasks in the most difficult situations and at great danger to himself. Whenever communications have been totally disrupted at a critical moment in a battle, it has been thanks to Hitler's unflagging and devoted efforts that important messages continued to get through despite every difficulty."

1918 WW1: In the Marne, Allied aircraft and artillery destroy all German controlled bridges, disrupt supply and force the attack to halt. In the space of 5 months the Germans have suffered half a million casualties. Allied losses are somewhat greater, but American troops are now arriving at a rate of 300,000 a month.

1933 Elections for delegates to the Eighteenth World Zionist Congress are held in Palestine.

1933 The United People's Conference against Fascism is held in Los Angeles.


1923 Racist poet Philipp Stauff commits suicide. Many suspect foul play because of his continuing exposure of prominent Germans with Jewish roots. His widow, Berta, takes over the publishing house and the Society continues to serve as a meeting-place for prewar members, the Germanenorden, and newcomers throughout the 1920s. Eberhard von Brockhusen, Grand Master of the Germanenorden, continued as President of the List Society until his death in 1939. (Roots)

1936 The Spanish Civil War begins. A number of generals led by General Francisco Franco provoke revolts against the Republican (Socialist) governments in Spain and Spanish Morocco. Franco is strongly supported by the Catholic Church, the nobility, the military and the Fascists. Hitler and Mussolini immediately send arms and men to help Franco. Several months later Stalin begins shipping arms to the "loyalists." The U.S. adheres to a policy of strict neutrality, but thousands of Communists and anti-Fascists volunteers from the United States and Britain go to Spain to serve with the republicans and are organized with the aid of the Soviet Comintern.

1936 France nationalizes its munitions industry.


1938 Douglas 'Wrong Way' Corrigan, the last of the early glory-seeking fliers, takes off from Floyd Bennett field in Brooklyn, New York, on a flight that will finally win him a place in aviation history. Eleven years earlier, American Charles A. Lindbergh had become an international celebrity with his solo nonstop flight across the Atlantic. Corrigan was among the mechanics who had worked on Lindbergh's Spirit of St. Louis aircraft, but that mere footnote in the history of flight was not enough for the Texas-born aviator. In 1938, he bought a 1929 Curtiss Robin aircraft off a trash heap, rebuilt it, and modified it for long-distance flight. In July 1938, Corrigan piloted the single-engine plane nonstop from California to New York. Although the transcontinental flight was far from unprecedented, Corrigan received national attention simply because the press was amazed that his rattletrap aircraft had survived the journey. Almost immediately after arriving in New York, he filed plans for a transatlantic flight, but aviation authorities deemed it a suicide flight, and he was promptly denied. Instead, they would allow Corrigan to fly back to the West Coast, and on 17 July he took off from Floyd Bennett field, ostentatiously pointed west. However, a few minutes later, he made a 180-degree turn and vanished into a cloudbank to the puzzlement of a few onlookers. Twenty-eight hours later, Corrigan landed his plane in Dublin, Ireland, stepped out of his plane, and exclaimed, "Just got in from New York. Where am I?" He claimed that he lost his direction in the clouds and that his compass had malfunctioned. The authorities didn't buy the story and suspended his license, but Corrigan stuck to it to the amusement of the public on both sides of the Atlantic. By the time "Wrong Way" Corrigan and his crated plane returned to New York by ship, his license suspension had been lifted, he was a national celebrity, and a mob of autograph seekers met him on the gangway.


1939 Church and Reich: Cardinal Bertram sends instructions marked "Top Secret" to the German bishops informing them where priests should report for military pastoral care in case of war. (Lewy)

1941 WW2: Alfred Rosenberg is officially appointed Minister of the Occupied Territories.

1941 Holocaust: At Kishinev in the Ukraine, Einsatzgruppen D begins the first "five-figure" massacre of Jews . More than 12,250 are killed between July 17 and 31. (Atlas)

1942 Holocaust: The Germans deprive all Jews in Holland of their Dutch citizenship. (Atlas)

1942 Holocaust: Himmler visits Auschwitz-Birkenau and gives Rudolf Höss (Hoess), the camp commandant, approval for an ambitious expansion plan. Crews begin building a complex of four state-of-the-art killing centers. Each is a brick crematorium containing under one roof all the necessary facilities for the complete process, from undressing through gassing to cremation in specially designed furnaces. (Apparatus)


Sick Himmler
1942 Holocaust: A transport of Dutch Jews arrives at Auschwitz, and Himmler breaks into a sweat and vomits as he witnesses the execution of 449 persons in Bunker 2, his first such experience. That evening, Himmler attends a dinner party at Gauleiter Fritz Bracht's luxurious villa in a forest near Kattowitz. The villa had been loaned to Bracht by Giesche, one of Germany's leading mining firms, whose chief executive officer and general manager was Eduard Schulte. The villa had originally been built for the use of Giesche's American directors. (As a result of a complex financing scheme in the 1920's Giesche's Polish operations were under American management by The Silesian-American Corporation) (See Harriman, Bush and others). (Silence)

1942 Holocaust: Blind and handicapped German Jews are no longer allowed to display special armbands for the disabled. (Persecution)

1943 WW2: Hitler tells his top generals at the Wolf's Lair that "barbaric measures" are needed to save Italy. Only by terrifying the Italian population into blind obedience, he says, can they stiffen Italian resistance.

1944 WW2: Soviets arrest 6,000 AK (Polish Resistance) soldiers while 1,000 escape. From July to December, some 30,000 AK soldiers will be arrested east of the Wisla River.


1944 Diary of Leon Gladun: (Italy) Only on the 17th did the shooting start from 6:25. Either today or tomorrow we'll be moving some 3 kms. Just one more jump and finally Ancona will fall, and then we'll probably be off to Rome for some rest and recreation, as they say, near Rome. That evening were getting ready for the advance but we left only in the morning as the Germans had retreated considerably further and so we moved ahead some 8 kms to the north.

1944 WW2: 232 people are killed when 2 ammunition ships explode in Port Chicago, CA.


The Potsdam Conference
1945 WW2: At the Potsdam Conference (to August 2), Truman, Churchill and Stalin divide Germany into four zones of Allied occupation. Russia is invited to participate in the war against an already defeated Japan, which only two months before had already offered to negotiate for peace through Moscow. Edward R. Stettinius Jr., the U.S. Secretary of State, and Averell Harriman are both active in the negotiations. In addition, Truman, himself, informs Stalin that the U.S. has just tested an atomic bomb. During the meeting Stalin makes the comment that "Hitler had escaped." Note: The Cold War, more or less, starts here.


1946 Chinese Revolution: Chinese communists open a drive against the Nationalist army on the Yangtze River.

1948 The Republic of Korea is founded.

1955 Disneyland opens the gates to The Happiest Place on Earth in Anaheim, California. On its opening day, Disneyland holds a gala TV broadcast featuring Walt Disney, Bob Cummings, Art Linkletter and Ronald Reagan. In the famous theme park's first year of operation, some four million people visit Main Street USA, Fantasyland, Frontierland and Tomorrowland.

1955 Arco, Idaho, a town of 1,300 people, becomes the first community in the world to receive all its light and power from atomic energy.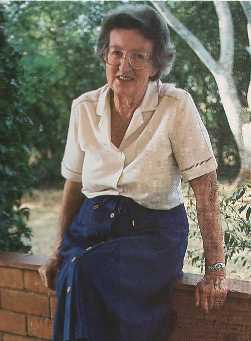 Leakey
1959 Paleontologist Mary Leakey discovers one of the oldest hominid skulls in the Olduvai Gorge, northern Tanzania. At first she finds several parts of the skull, and in the following few weeks, with her husband Louis Leakey, they uncover more than 400 skull pieces. Originally named 'Zinjanthropus' (East African Man), the skull is later renamed 'Australopithecus boisei'. The Leakey's estimated that the skull's age is 1.75 million years old.

1959 Tibet, taking the 19th century by storm, abolishes serfdom.

1960 Cold War: Francis Gary Powers is forced to plead guilty to spying charges in a Moscow court after his U-2 spy plane is shot down over the Soviet Union.

1966 The Nam: Ho Chi Minh orders a partial mobilization of North Vietnam forces to defend against American air strikes.


1975 Old War: An Apollo spaceship docks with a Soyuz spacecraft in orbit. It is the first link up between the U.S. and Soviet Union.


1979 Passing Puppet: Nicaraguan President Anastasio Somoza resigns and flees to Miami in exile.

1980 Ronald Reagan formally accepts the Republican nomination for president from Mickey Mouse...er, I mean the Republican National Convention. Note: It's easy to get confused.

1986 The until then largest bankruptcy filing in U.S. history takes place when LTV Corporation asks for court protection from more than 20,000 creditors. LTV Corp. has debts in excess of $4 billion.

1990 The seven nations negotiating German unification reached agreement in Paris on Poland's permanent border, clearing the way for the merger of East and West Germany.

1990 Hussein's Revolutionary Day speech this day, claims Kuwait stole oil from Iraq.

1997 A Republican power struggle in the House claims a victim when GOP Speaker Newt Gingrich forces his handpicked lieutenant, Republican Bill Paxon, from his leadership post.

1998 Whitewater: President Clinton becomes the first sitting US president who, when subpoenaed, actually appears before a grand jury, as independent counsel Kenneth Starr continues his investigation into the Monica Lewinsky affair. Note: Clinton is absolutely correct when he states in his memoirs that the Whitewater investigation was about sex, not financial corruption. Anyone remember how many millions of US taxpayers dollars were spent in this voyeuristic enterprise?

1998 Russian Revolution 2: The remains of Czar Nicholas II and family are interred in St. Petersburg.




The Two Presidents
2002 Post 911: US President George 'It Was This Big' Bush meets with Polish President Kwasniewski. Note: See the American Flag pin on Bush's suit? This was originally an idea of Richard Nixon's, who passed them out to his infamous staff.

2004









Visit:
Visit:

Click Here to email the History: One Day At a Time webmaster.