July 24
1216 Cencio Savelli is consecrated Pope Honorius III. During his 11-year pontificate, he confirms two well-known religious orders: the Dominicans in 1216 and the Franciscans in 1223.


1505 On their way to India, a group of Portuguese explorers sack the city-state of Kilwa.

1567 Mary, Queen of Scots, is imprisoned and forced to abdicate her throne to her 1-year-old son James VI.

1651 Anthony Johnson, a free black, receives a grant of 250 acres in Virginia.


1673 Edmund Halley enters Queen's College, Oxford, as an undergraduate.

1679 New Hampshire becomes a royal colony of the British crown.


1683 The Concord sails from Rotterdam via London, carrying 13 families making their way to the New World from Krefeld, (North-Rhine Westphalia) in search of religious freedom. The immigrants sail from Rotterdam on July 6, head out across the Atlantic Ocean from London on July 24, 1683, and land in Philadelphia on October 6, 1683. They begin the community of Germantown, which is part of Philadelphia. The Concord has been the symbol of German Immigration just as the Mayflower is associated with the Pilgrims.


1701 Antoine de la Mothe Cadillac establishes Fort Ponchartrain for France at present-day Detroit, Michigan.

1704 Admiral Sir George Rooke captures Gibraltar from the Spanish.


1725 Birth: John Newton, an English slave ship's captain. He was converted at the age of 22, and entered the Anglican ministry. Newton is remembered today as author of several enduring hymns, including Amazing Grace and Glorious Things of Thee Are Spoken.

1758 George Washington is admitted to the Virginia House of Burgess.

1766 At Fort Ontario, Canada, Ottawa chief Pontiac and William Johnson signed a peace agreement.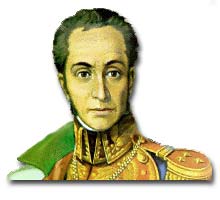 1783 Birth: Simon Bolivar. Born of a noble Spanish family; orphaned in boyhood, educated in Europe, South American liberator, soldier and statesman.

1783 Georgia becomes a protectorate of tsarist Russia.

1786 Birth: Jean-Louis Nicollet, French explorer.

1791 French Revolution: Robespierre expels all Jacobins opposed to the principles of the revolution.

1796 Birth: John Middleton, in Clayton, Delaware, (Sen-Del)/US Secretary of State (1849-50).


1799 William Clark (of Lewis & Clark) is willed the slave York.


1802 Birth: Alexander Dumas (La Pailleterie), playwright, novelist, French author, (The Count of Monte Cristo, The Three Musketeers). (d.1885)


1803 Birth: Alexander Jackson Davis, US architect, (gothic revivalist).

1824 The first public opinion poll is held, in Delaware, on voting intentions in the US presidential election. When a Harrisburg, Pennsylvania newspaper publishes the results, it indicates a clear lead for Andrew Jackson.

1847 Mormon leader Brigham 'Not Tonight' Young and his followers arrive in the valley of the Great Salt Lake in present-day Utah.

1847 Richard M. Hoe patents the rotary-type printing press.

1849 Georgetown University, in Washington, DC., presents its first Doctor of Music Degree to Professor Henry Dielman.


1862 Death: Martin Van Buren, 8th president of the United States, at the age of 79, in Lindenwald, Kinderhook, Columbia County, New York and is buried here.

1866 Reconstruction: Tennessee becomes the first state to be readmitted to the Union after the U.S. Civil War.


1897 African-American soldiers of the 25th Infantry Bicycle Corps arrive in St. Louis, Missouri, after completing a 40-day bike ride from Missoula, Montana.

1900 A race riot in New Orleans leaves two white policemen dead.

1901 William Sydney Porter, otherwise known as O. Henry, is released from prison, after serving three years in jail for embezzlement from a bank in Austin, Texas. To escape imprisonment, Porter had fled the authorities and hidden in Honduras, but returned when his wife, still in the US, was diagnosed with a terminal illness. He went to jail and began writing stories to support his young daughter while he was in prison. After his release, Porter moved to New York and worked for New York World, writing one short story a week from 1903 to 1906. In 1904, his first story collection, Cabbages and Kings, was published. His second, The Four Million (1906), contained one of his most beloved stories, The Gift of the Magi, about a poor couple who each sacrifice their most valuable possession to buy a gift for the other. Additional collections appeared in 1906 and 1907, and two collections a year were published in 1908 until his death in 1910. He specialized in stories about everyday people, often ending with an unexpected twist. Despite the enormous popularity of the nearly 300 stories he published, he led a difficult life, struggling with financial problems and alcoholism until his death in 1910.

1918 On Mt. Scopus in Jerusalem, the corner stone for Hebrew University is laid by Dr. Chaim Weizmann. Weizmann will later be elected the first president of the modern state of Israel.

1919 A race riot in Washington DC leaves 6 killed and 100 wounded.

1920 London's Morning Post features a series of eighteen articles entitled "The Cause of World Unrest." A new translation of the Protocols by one of the Morning Post's reporters, Victor Marsden, is published by the antiseitic organization known as the Britons. It becomes the standard English-lanuage edition. (Segal/Levy)

1920 Birth: Bella Abzug [Stavitsky], feminist, attorney, US Congresswoman, D-New York, the first Jewish woman elected to the US House of Representatives. Died in 1998.

1923 Turkey signs the Treaty of Lausanne, recognizing the independence of the Arab Kingdom of Hejaz, the French mandate over Syria, and British mandates over Palestine and Mesopotamia, and settles the boundaries of modern Turkey.

1929 US President Herbert Hoover proclaims the Kellogg-Briand Pact, which renounces war as an instrument of foreign policy.

1933 During his fourth 'Fireside Chat', US President Franklin 'Master Politician' Roosevelt shows why the homey, warm, comfortable discussion is, indeed, a fireside chat. The President stops his talk on the air (remember folks, this was radio) and asks for a glass of water, which he then sipps. Newsman Robert Trout is credited with coming up with the name, 'Fireside Chat, because of real down-home hokum 'moments' such as this.

1933 Church and Reich: The "Völkischer Beobachter" describes the Concordat as a most solemn recognition of National Socialism by the Catholic Church. (Lewy)

1933 Resistance: The Federation of Polish Jews in America pledges support for the anti-Nazi boycott.

1935 Birth: Pat Oliphant, political cartoonist. Note: A few of his influential cartoons appear below.

1937 The state of Alabama drops charges against five black men accused of raping two white women in the so-called Scottsboro case.

1937 Holocaust: An order segregating Jews from "Aryans" in German health resorts and public baths is issued.

1939 Holocaust: A numerus clausus is instituted in Slovakia, restricting Jews in the professions to four percent while another Slovak decree dismisses all Jews from the army.

1940 Church and Reich: The Sacred Congregation of the Holy See in Rome rules that Catholic nurses in state-run hospitals may assist in sterilization operations if a sufficiently important reason is present. (Lewy)

1941 Those Vichy French: Vichy France concedes completely to Japanese demands for bases in southern Indochina.

1942 WW2: The Soviet city of Rostov is captured by German troops.


1943 WW2: July 24-25 The Allies begin a devastating series of combined air raids on largely civilan targets in Hamburg. The British alone deploy 780 planes and drop 2,300 tons of bombs on the first night.

1944 The Secret Diary of Anti-Hitler Conspirator Ulrich von Hassel: (By Wolf Ulrich von Hassel) On July 24 he met Gisevius by chance in Grunewald. Gisevius was waiting for a chance to flee. He told me later about this strange meeting. Gisevius was filled with bitterness, and deeply depressed by the failure of the last attempt at the overthrow. He complained that he and his particular friends had been excluded in the final phase of preparations, and in the planning for the future. My father saw, above anything else, the deed that had at least revealed to the world, even in the last hour, the fight being waged by the other Germany. It depressed him that now internal reproaches among the plotters were already threatening to come into the foreground. Popitz, the minister of finances, had already been arrested on the morning of July 21, 1944. On the same day and the following day, my brother anxiously telephoned.


1944 Holocaust: Majdanek concentration camp, where 360,000 died, is liberated by Soviets. Later that year the Soviets will imprison Polish underground members in the same camp. Note: Reminiscent of a recent US usage of an infamous prison, is it not?


1948 Cold War: Soviet occupation forces in Germany blockade West Berlin.

1950 Korea: The US Fifth Air Force relocates from Japan to Korea.


1959 The Kitchen Debate: "Vice President Richard Nixon and Soviet Premier Nikita Khrushchev hold a public discussion at the American National Exhibit in Moscow comparing the technologies of the two powers. In the debate they discuss household items such as color televisions and in the process review differences in ideology and the quality of life in both countries for the average citizen. This (extremely interesting) edited transcript appeared the following day..."


1969 The Apollo 11 astronauts splash down safely in the Pacific Ocean.




Oliphant
1974 The U.S. Supreme Court unanimously rules that President Richard 'But That Would Be Wrong' Nixon has to turn over subpoenaed White House tape recordings to the Watergate special prosecutor.

1975 The Apollo 18 spacecraft splashes down in the Pacific, completing a mission which included the first-ever docking with a Soyuz capsule from the Soviet Union.

1985 Gandhi signs a peace contract with Sikh leader Harchand Singh Longowai.


1986 The San Francisco Federal jury convicts navy radioman Jerry Whitworth of espionage.

1987 The US-escorted and re-flagged Kuwaiti oil tanker Bridgeton is damaged by an Iranian mine in the first such incident in the Persian Gulf.


1990 Iraq, accusing Kuwait of conspiring to harm its economy through oil overproduction, masses tens of thousands of troops and hundreds of tanks along the Iraqi-Kuwaiti border.



1993 Oliphant cartoon.


1995 Oliphant Cartoon.

1997 The same Scottish scientists who produced Dolly the cloned sheep announce they have cloned a sheep with human genes. Note: There are incidents in history of such a nature as to cause one to speculate upon the phenomenon of sheep genes somehow finding their way into humans.

1999 President Bill Clinton attacks the Republicans' $792 billion tax-cut plan in fund-raising speeches and his weekly radio address, saying it will imperil the stability of America. Note: It has.




2002 Post 911: The proposed WTC plans are shown at NYC's Federal Hall Building.




2002 Post 911: Construction crews continue to work at the former site of the World Trade Center Towers in Manhattan.

2003 Post 911: The US releases pictures (far to gruesome to post) of the bodies of Odai and Qusai Hussein. The two died during a battle with US forces near Mosul, Iraq.

2004









Visit:
Visit:

Click Here to email the History: One Day At a Time webmaster.