July 25


Horse, a cave painting by Anon
0325 The Council of Nicea closes. Regarded as the first 'ecumenical council', its 300 attending bishops have drafted the Nicene Creed and fixed the formula for Easter Sunday.




0326 Constantine refuses to carry out the traditional pagan sacrifices.

1394 Charles VI of France issues a decree for the general expulsion of Jews from France.

1554 Mary I marries Philip II of Spain, her second marriage. The first was at the age of three to the son of the King of France, who was nine months old.

1564 Maximillian II becomes emperor of the Holy Roman Empire.




1587 Japanese strongman Hideyoshi bans Christianity in Japan and orders all Christians to leave.

1593 France's King Henry IV converts from Protestantism to Roman Catholicism.

1759 British forces defeat a French army at Fort Niagara in Canada.




1616 Death: Andreas Libavius, German alchemist.

1729 North Carolina becomes a royal colony.




1750 Birth: Henry Knox, revolutionary War General.

1759 French and Indian War: British forces defeat a French army at Fort Niagara in Canada.




1775 Maryland issues currency depicting George III trampling Magna Carta.

1799 French-Egyptian forces under Napoleon Bonaparte beat the Turks at the Battle of Aboukir.




1805 Aaron Burr visits New Orleans with plans to establish a new country, with New Orleans as the capital city.




1814 British and American forces fight each other to a standoff at Lundy's Lane, Canada.

1822 General Augustin de Iturbide is crowned Augustin I, the first emperor of Mexico.

1832 One man is killed and three others injured in the first recorded railroad accident in US history. The four are thrown from a vacant car on the Granite Railway near Quincy, Massachusetts.

1840 Birth: Flora Adams Darling, founded Daughters of American Revolution.




1844 Birth: Thomas Eakins, US realist painter. Died in 1916.

1845 China is persuaded to grant Belgium equal trading rights with Britain, France and the United States.

1850 Gold is discovered in the Rogue River in Oregon.

1861 The Crittenden Resolution, which calls for the American Civil War to be fought to preserve the Union and not for slavery, is passed by the US Congress. "The Crittenden Compromise was one of several last-ditch efforts to resolve the secession crisis of 1860-61 by political negotiation. Authored by Kentucky Senator John Crittenden (whose two sons would become generals on opposite sides of the Civil War) it was an attempt to resolve the crisis by addressing the concerns that led the states of the Lower South to contemplate secession. As such, it gives a window into what the politicians of the day thought the cause of the crisis to be. The Compromise, as offered on December 18, 1860, consisted of a preamble, six (proposed) constitutional amendments, and four (proposed) Congressional resolutions. The text given here...."

1866 Ulysses S. Grant is named General of the Army. He is the first American officer to hold the rank.




1868 The US Congress passes an act creating the Wyoming Territory.




1870 Birth: Maxfield Parrish, artist.

1880 Birth: Morris Raphel Cohen, American philosopher and mathematician.

1884 Birth: Davidson Black, in Canada, doctor of anatomy (identified Peking Man).

1894 Japanese forces sink the British steamer Kowshing bringing Chinese reinforcements to Korea.

1898 Spanish-American War: US forces launch their invasion of Puerto Rico, at Guanica Bay. The 108-mile-long, 40-mile-wide island is one of Spain's two principal possessions in the Caribbean.

1907 Korea becomes a protectorate of Japan.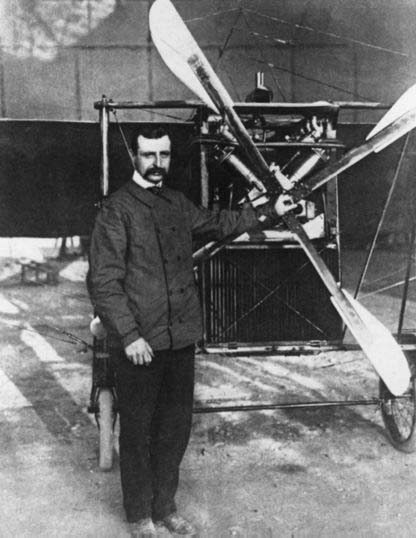 1909 French aviator Louis Blériot is greeted by cheering morning crowds as he lands at Dover Castle, Dover. He is the first person to fly across the English Channel. His aircraft, a 28hp wooden monoplane tied together with piano strings, weighs only 20 kilos (45 lb), and has a wingspan of just 23 feet. It is the world's first international, overseas flight. The 36-year-old took off at 5.00am from Sangatte, near Calais and landed 43 minutes later, guided in by a journalist, waving a French tri-colour flag. Blériot had followed his course by looking at ships below, having no compass in the airplane. Blériot claimed his prize of 1000 pounds, offered by the newspaper Daily Mail for this feat.

1914 WW1: Russia declares that it will act to protect Serbian sovereignty.

1915 WW1: A U-boat sinks the American cargo ship Leelanaw off the coast of Scotland.

1916 WW1: General Yudenich routs the Turkish Third Army, and then turns on the Turkish Second Army.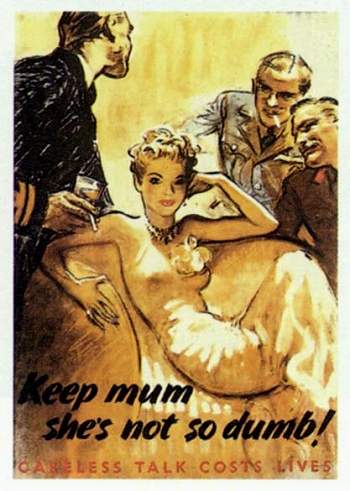 1917 WW1: Mata Hari, the archetype of the seductive female spy, is sentenced to death in France for spying on Germany's behalf.




1917 WW1: Rudolf Hess is injured in his left arm at Oituz Pass in Romania, but stays with his unit. (Missing Years)

1918 Russian Revolution: The Fifth All-Russian Congress of Soviets mobilizes the Red Army. (Polyakov)

1918 WW1: July 25-29 Dispatch Runner Lance Corporal Adolf Hitler participates in mobile defensive operations on the Marne with 3 Company, 16 Bavarian Reserve Infantry Regiment. (Masser)

1918 WW1: President Wilson's Assistant Secretary of the Navy, Franklin D. Roosevelt, is introduced to Winston S. Churchill (then-Minister of Air and War) in London.

1918 WW1: Some 313,000 US troops arrive in France during July.


Note: This is a much later Nazi edition.
1918 Volkishness: Sebottendorff buys the Beobachter, a minor weekly newspaper in the Munich suburbs, for 5,000 marks from the estate of Franz Eher who had died in June. He soon renames it the "Munchener Beobachter" and publishes it, until May 1919, at the Germanenorden (Thule) offices in the Four Seasons Hotel. Baron Sebottendorff leases five large club rooms, accommodating 300 guests, at Munich's fashionable Four Seasons Hotel (Hotel Vierjahreszeiten). Meetings until this time had been held at his apartment on Zweigstrasse. (Roots)

1918 A race riot occurs in Chester, Pennsylvania. It leaves 3 blacks and 2 whites dead.

1924 Greece announces the deportation of 50,000 Armenians.

1933 Nazi Eugenics: Passage of the "Law for the Prevention of Genetically Diseased Offspring" is publicly announced. It will officially go into effect on January 1, 1934.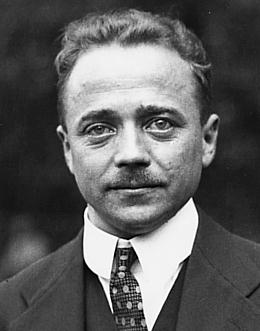 1934 Austrian Nazis stage a coup in Vienna and murder Chancellor Engelbert Dollfuss. An attempted takeover collapses when Mussolini dispatches troops to the Austrian border as a warning to Hitler.




1938 Holocaust: The fourth regulation of the Reich Citizenship Act bars all Jewish doctors from medical practice beginning September 30, 1938. After that date, Jewish physicians may treat only Jews and must call themselves Krankenbehandler (medial orderlies or literally "caretakers of the sick"). (Persecution; Edelheit)

1938 British Fascists and Nazi sympathizers paint anti-Semitic graffiti throughout the city of London.




1939 Enigma: Poland gives Britain and France each an Enigma machine whose German codes they have broken. Thanks to this the Allies will be able to interpret secret Nazi messages during most of the war.

1940 The US prohibits the export of oil and metal products in several categories except under license. This action is clearly anti-Japanese, because of Japan's need for foreign oil. From this time on, Japanese oil stocks begin to decline.

1941 The US government freezes all Japanese and Chinese assets.

1942 Holocaust: Jewish police deliver 7,000 Jews for transport to Treblinka and from then on deliver a minimum daily rate of 10,000. The average Jewish policeman in the Warsaw Ghetto sends 2,000 Jews to their death.

1942 Diary of Leon Gladun: We're to travel to Persia and then further on. We're awaiting this moment like salvation--maybe a couple of more weeks and we'll no longer be in this "paradise." Already a year has passed since our army was formed. After a 5-month stay in Tostkoye where we survived the worst winter ever of -50 Centigrade, we left for Uzbekhistan in February of 1942. Here we became reacquainted with heat of 60 Centigrade. But at least we had fruit such as melons, grapes etc.




1943 WW2: Mussolini is kidnapped and arrested by King Victor Emmanuel. Pietro Badoglio becomes Italian Prime Minister and soon begins negotiating an armistice with the Allies.

1944 WW2: The US First Army breaks through the German lines between Caen and Saint Lo, and out of the Normandy beachhead.




1944 Diary of Leon Gladun: A new position near the village of Monte S. Vito. Only once did we execute some defensive fire. Otherwise we do little--our fifth day and we're getting bored. We sat like this for 10 days without firing a single shell. I visited the city of Jesi by motorcycle.

1944 WW2: An experimental V-2 rocket which failed to explode, is salvaged by the Polish underground and flown to England on a special plane. It reveals details of German rocket attacks.

1946 Cold War: The US detonates an atomic bomb at Bikini Atoll in the Pacific. It is the first underwater test of the device.

1947 The US Air Force, Navy and War Dept form the US Department of Defense.

1952 Puerto Rico becomes a self-governing commonwealth of the US




1956 The Italian luxury liner Andrea Doria and MV Stockholm, collide near Nantucket, Massachusetts. The time is 11.10pm. 51 people die as a result.




1957 Birth: Ray Billingsley, cartoonist.

1957 The monarchy in Tunisa is abolished in favor of a republic.

1968 Pope Paul VI publishes his encyclical On the regulation of birth (Humanae Vitae). Bringing the Vatican boldly into the 19th Century, it restates the Catholic position on the family, and condemns all artificial methods of birth control.

1969 President Richard Nixon, at a briefing in Guam for the news media accompanying him on his trip to Asia, discusses at length the future role the United States should play in Asia and the Pacific region after the conclusion of the Vietnam War. Nixon said that while the United States would continue to have primary responsibility for the defense of its allies against nuclear attack, the noncommunist Asian nations would have to bear the burden of their own defense against conventional attack and assume responsibility for internal security. The president's remarks were nicknamed the 'Nixon Doctrine'.

1969 Edward Kennedy pleads guilty to leaving the scene of the accident that killed Mary Jo Kopechne.




1972 Democratic vice presidential nominee Senator Thomas Eagleton of Missouri discloses he had undergone psychiatric treatment in the 1960s. After first proclaiming that he stands behind Eagleton '110%,' Presidential nominee George McGovern will ultimately replace him on the ticket with Sargent Shriver.

1972 US health officials concede that blacks were used as guinea pigs in a 40 year syphilis experiment.

1973 The USSR launches Mars 5.

1978 Birth: Louise Joy Brown, the world's first test tube baby, in Oldham, Lancashire, England. Born to Lesley and Gilbert Brown, the baby was conceived outside the mother's body.




1981 Voyager 2 encounters Saturn.

1983 The first non-human primate, a baboon, is conceived in a lab dish, in San Antonio.




1987 Death: Malcolm Baldrige, US Secretary of Commerce, from internal injuries received during a rodeo accident.

1987 The USSR launches Kosmos 1870, a 15-ton Earth-study satellite.

1990 The US Ambassador tells Iraq that the US won't take sides in the Iraq-Kuwait dispute.

1990 Comedienne Roseanne's irreverent, screeching rendition of The Star Spangled Banner at the beginning of a San Diego Padres game infuriates thousands of people, who also claim to have seen her grab defiantly at her crotch (imitating a certain moonwalking entertainer) when the stadium audience booed her down. The 'performance' is broadcast on national television, and Roseanne later says that she had only meant to be funny, not disrespectful. Note: Personally, I wouldn't want to see her Superbowl Halftime show.

1990 The Senate votes 96-0 to denounce Senator Dave Durenberger, R-Minnesota, for ethics violations.

1991 The South African government admits donating $35 billion in 1989 to support political parties opposing the Southwest Africa People's Organization.

1994 Israel and Jordan formally end the state of war that has existed between them since 1948. Israeli Prime Minister Yitzhak Rabin and Jordan's King Hussein sign a declaration that ends the 46-year state of war between their two countries.

1997 K.R. Narayanan becomes India's president. He is the first member of the Dalits caste to do so.

1997 Captured Khmer Rouge leader Pol Pot is sentenced to life imprisonment in a trial by his former comrades in Cambodia.




1998 The USS Harry S. Truman is commissioned and put into service by the US Navy.

1998 US President Bill Clinton is subpoenaed to appear before a federal grand jury regarding the Monica Lewinsky case. The subpoena is withdrawn when Clinton agrees to give videotaped testimony with his lawyers present.

2004


2004









Visit:
Visit:

Click Here to email the History: One Day At a Time webmaster.