July 26




0657 Mu'awiyan defeats Caliph Ali in the Battle of Siffin in Mesopotamia.




1526 Lucas Vasquez de Ayllon and colonists set sail from Santo Domingo. Note: Ayllon had sent an expedition to Florida in 1520, under Gordillo, who, in 1521, landed in lat. 33° 30', and carried off into slavery seventy Indians. Ayllon subsequently obtained a grant of the new country, fitted out another vessel, which restored the captives, and in 1526 sailed himself with 500 colonists, landed at the mouth of the Santee, sailed northward to the Chesapeake, and on the site of Jamestown founded the settlement of San Miguel de Guandape, which, after his death from swamp fever, was abandoned by the colonists, only 150 of whom reached San Domingo alive.




1529 Francisco Pizarro receives a royal warrant to 'discover and conquer' Peru. (The Inca Empire)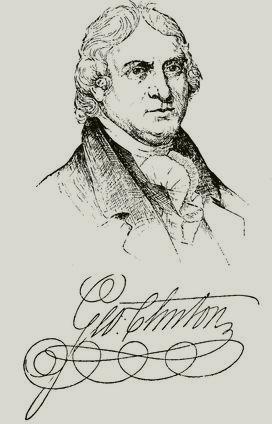 1739 Birth: George Clinton, born in Little Britain, Ulster (now Orange) County, N.Y.; completed preparatory studies; served as lieutenant of rangers in the expedition against Fort Frontenac; studied law; admitted to the bar and commenced practice in Little Britain; clerk of the court of common pleas in 1759 and district attorney in 1765; surveyor of New Windsor; member of the State assembly in 1768; served on the New York Committee of Correspondence in 1774; Member of the Continental Congress from May 15, 1775, to July 8, 1776, when he was ordered to take the field as brigadier general of militia; appointed brigadier general by Congress in March 1777; Governor of New York 1777-1795; president of the State convention which ratified the Federal Constitution; again Governor of New York 1801-1804; elected Vice President of the United States in 1804 as a Republican and served four years under President Thomas Jefferson; reelected in 1808 and served under President James Madison until his death in office; died in Washington, D.C., April 20, 1812; interment in the Congressional Cemetery; reinterment in the First Dutch Reformed Church Cemetery, Kingston, N.Y., in May 1908.




1758 French and Indian War: British forces capture France's Fortress of Louisbourg after a seven-week siege.


Amherst
1759 French and Indian War: The French relinquish Fort Ticonderoga in New York to the British under General Jeffrey Amherst.


Franklin by Brumidi
1775 A postal system s established by the 2nd Continental Congress of the United States. The first Postmaster General is Benjamin Franklin, who is paid $1,000 a year for his job as Postmaster General.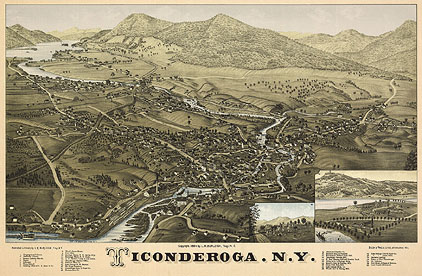 1788 US Revolutionary War: New York becomes the 11th of the United States.

1790 French Revolution: An attempt at a counterrevolution in France is put down by the National Guard at Lyons.




1790 The US officially passes the Assumption Bill making the federal government responsible for state debts. Note: This brilliant ploy of Hamilton's is instrumental in the formation of the early US. By assuming the States depts, the Feds are able to usurp state sovereignity as well as establish a modern economic system in which debt is an important component.

1791 Birth: Composer Franz Xaver Mozart.




1794 The French defeat an Austrian army at the Battle of Fleurus, France.




1796 Birth: George Catlin, artist (American Indian scenes). Died in 1872.




1805 Birth: Constantine Brumidi, artist (Myrtle Murdock).

1830 King Charles X of France issues five ordinances limiting the political and civil rights of citizens.

1835 The first sugar cane plantation is started in Hawaii.




1847 Africa's first sovereign, black-ruled democratic nation, Liberia, becomes a republic.

1848 The first Woman's Rights Convention is held at Senecca Falls, New York.

1848 The French army suppresses the Paris uprising.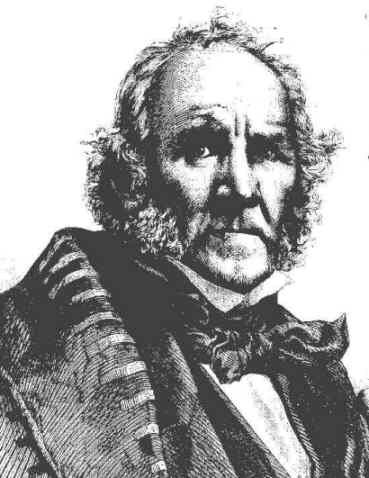 1863 Death: Sam Houston, President of The Republic Of Texas, at age 70.




1863 At Salineville, Ohio, John Hunt Morgan and 364 troops surrender.

1869 Antidisestablishmentarianism: In England, the Disestablishment Bill is passed, officially dissolving the Church of Ireland. Organized opposition to this legislation coined one of longest words in the English language.

1872 Birth: George Louis Beer, historian (authority on British colonies).

1875 Birth: Dr. Carl Gustav Jung, in Switzerland, founder of analytical psychology.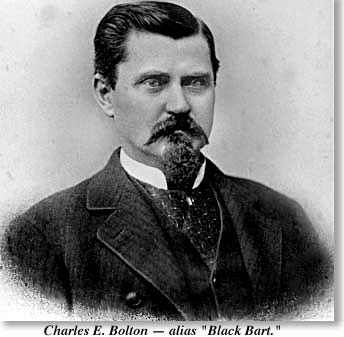 1878 Black Bart robs a Wells Fargo stagecoach in California. Wearing a flour sack over his head, the armed robber steals the small safe box with $400 and a passenger's diamond ring and watch. When the empty box is recovered, a taunting poem signed Black Bart is found inside:

Here I lay me down to sleep
to wait the coming morrow,
Perhaps success, perhaps defeat
And everlasting sorrow,
Yet come what will, I'll try it once,
My conditions can't be worse,
And if there's money in that box,
'Tis money in my purse.

This wasn't the first time that Black Bart had robbed a stagecoach and left a poem for the police; however, it was the last time he got away with it. His next stagecoach robbery secured a lot more cash, $4,800, but he accidentally left behind a handkerchief at the scene. Through a laundry mark, Pinkerton detectives traced the handkerchief back to Charles Bolton, an elderly man in San Francisco. Bolton later confessed to being Black Bart but bitterly disputed his reputation as an outlaw. 'I am a gentleman', he told detectives with great dignity. How Bolton became Black Bart is unclear. What is known is that Bolton had tried to hit it big in the Gold Rush, and had ended up with a lifestyle beyond his means. Due to his advanced age, Black Bart served only a short stretch in prison and spent the rest of his days in Nevada.

1881 Thomas Edison and Patrick Kenny execute a patent application for a facsimile telegraph (U.S. Pat. 479,184).

1887 The first book in Esperanto, a language invented by Polish Dr. L. L. Zamenhof, is published. Esperanto is a planned language intended for use between people who speak different native languages. Zamenhof created it with the purpose of promoting peace and understanding among cultures. "Esperanto" means "a person who is hoping".




1893 Commercial production of the Addressograph starts in Chicago, IL.




1893 Birth: George Grosz, German satiric artist.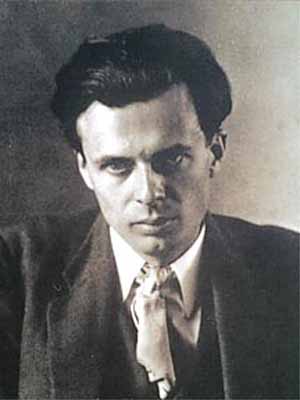 1894 Birth: Aldous Huxley.

1903 Birth: Estes Kefauver, Tennessee Senator, who will lead the 1950-51 Senate investigation of organised crime.

1907 The first turbine-propelled ship, The Chester is launched.

1908 Attorney General Charles Bonaparte constitutes a force of Special Agents under the jurisdiction of the Department of Justice, a force that is called the following year the Federal Bureau of Investigation (FBI). Most of the FBI's initial investigations will focus on national banking, naturalisation, antitrust, land fraud and internal security.




1918 WW1: Britain's top World War I ace, Edward Mannock, is shot down by ground fire on the Western Front.

1919 Brockhusen writes to Koerner, accusing Stauff of slandering him. (Bundesarchiv; Roots)




1920 The Nineteenth Amendment to the US Constitution is ratified.

1921 Adolf Hitler, having resigned all his offices on July 21, succeeds in his power play and rejoins the NSDAP with new membership number 3608. (Maser)

1928 Birth: Stanley Kubrick .

1933 Oliver Locker-Lampson proposes a bill in the British House of Commons granting Palestinian citizenship to all "stateless" Jews.

1936 Italy and Germany begin assisting General Franco's forces in Spain.




1936 Father Charles Coughlin, in an address to 5,000 American farmers, claims that the Roosevelt administration is a tool of the Rothschild banking dynasty.




1936 The American Jewish Joint Distribution Committee (JDC) announces that during 1935 it contributed $300,000 to Jewish welfare in Germany.

1939 In yet another provocative move, the United States unilaterally rescinds the 1911 trade agreement with Japan.

1941 WW2: General Douglas MacArthur is named commander of US forces in the Philippines.




1943 WW2: Mussolini is abandoned by most Italians; only his Black Shirts remain loyal. Hitler quickly issues orders to locate and rescue his friend. (See September 12)

1944 The Secret Diary of Anti-Hitler Conspirator Ulrich von Hassel: (By Wolf Ulrich von Hassel) On July 26, 1944, he succeeded in coming to Berlin and seeing our father once more. The three of us ate at the Hotel Adlon, as in times past. Two days later, on the morning of July 28, 1944, my father was arrested in his office. Shortly before this I had received a warning from Potsdam and was able to inform my father that the hour had come. Sitting at his writing desk, he received the Gestapo.

1944 WW2: In Warsaw, the presence of Soviet troops nearby, leads to a decision by the Polish underground to revolt against the Germans before the Red Army arrives.

1945 WW2: Allied leaders at Potsdam demand that Japan must immediately surrender, unconditionally, or face what they call: "utter destruction."

1945 The British electorate ousts Winston Churchill and replaces him with Clement R. Attlee of the Labour Party. Attlee takes over the Potsdam meetings.

1945 Charles Lindbergh gives an interview in the offices of the publisher of the Chicago Tribune voicing his opposition to establishment of the United Nations (U.N.).

1946 Nuremberg War Crimes Trials: The prosecution begins its summation in the Major War Criminals Trial. (Maser II)

1946 Four blacks are viciously murdered near Monroe, Georgia, allegedly by the newly revived KKK.

1947 U.S. President Harry 'Give Em Hell' Truman signs The National Security Act. The act creates The National Security Council, the Department of Defense, the Central Intelligence Agency and the Joint Chiefs of Staff.

1948 U.S. President Harry 'Still Giving Em Hell' Truman signs an executive orders that prohibit discrimination in the U.S. armed forces and federal employment.




1952 Death: Eva Peron (Evita), Argentinian leader, a victim of cancer at age 33 in Buenos Aires.

1953 Cuban Revolution: Fidel Castro begins his revolt against Fulgencio Batista with an unsuccessful attack on an army barracks in eastern Cuba.

1956 Egyptian President Gamal Abdel Nasser nationalizes the Suez Canal.

1957 Cold War: The USSR launchs its first intercontinental multistage ballistic missile.

1958 Cold War: The US Army launchs the 4th successful US satellite, Explorer IV.

1964 Organized Crime: Teamsters president Jimmy Hoffa and six others are convicted of fraud and conspiracy in the handling of a union pension fund.

1967 Four days of racial rioting in Detroit ends with 39 people dead.




1971 Apollo 15 is launched from Cape Kennedy, FL.

1974 Watergate: The US House Judiciary Committee recommends that the House of Representatives impeach President Richard M Nixon.

1974 The USSR's Soyuz fails to dock with Salyut 3.

1986 Kidnappers in Lebanon release the Reverend Lawrence Martin Jenco, an American hostage held for nearly 19 months.




1986 Death: Averell Harriman, statesman, died in Yorktown Heights, New York aged 94.


Taxpayer funded Maplethorpe 'art'
1989 The US Senate passes a bill proposed by Republican Senator Jesse Helms to bar federal arts funds from being granted to "promote, disseminate or produce obscene or indecent materials, including...depictions of sadomasochism, homoeroticism, the exploitation of children, or individuals engaged in sex acts." The move is a response to an outcry over Robert Mapplethorpe and Andres Serrano art shows that were funded by the National Endowment for the Arts.

1989 A federal grand jury indictes a Cornell University student for releasing a computer virus. Robert Morris, 24, of Arnold, Maryland, is the first person to be prosecuted under the Computer Fraud and Abuse Act of 1986. Morris allegedly created a virus that raced across computer networks and shut down computers at NASA, UC Berkeley, Wright Patterson Air Force Base, MIT, and other sites on 2 November 1988. Morris said he had not expected the virus to behave so aggressively and act so quickly. A jury found Morris guilty in 1990, of federal computer tampering; the student was charged a $10,000 fine, and was sentenced to three years of probation and 400 hours of community service.

1990 President George HW Bush signs into US law the 'Americans with Disabilities Act'.

1990 The House votes 408-18 to reprimand Representative Barney Frank, D-Massachusetts, for actions he took on behalf of a male prostitute.

1991 Comedian and actor Paul Reubens, aka Pee-wee Herman, is arrested on a charge of indecent exposure, a misdemeanour, outside of an adult movie theatre in Sarosota, Florida. Reubens was the star of the popular Saturday-morning children's series, Pee-wee's Playhouse, until its cancellation by CBS, and in two successful movies, Pee-wee's Big Adventure and Big Top Pee-wee. Reubens apparently was masturbating while watching a porno flick in the theatre. Following the arrest, toy stores across the nation removed all Pee-wee toys, and his kiddie-show career was destroyed.

1991 US Secretary of State James Baker becomes the first Western diplomat to address the Mongolian parliament.

1992 Under pressure, Iraq backs down and agrees to allow a United Nations inspection team to look for documentation on weapons of mass destruction.

1994 The House Banking Committee opens hearings into the Whitewater affair. The Senate Banking Committee does the same three days later.

1994 A dozen people are injured by a bomb blast near the Israeli embassy in London.

1995 In defiance of a UN resolution, the US Senate passes a bill (69-29) that would unilaterally end US participation in the arms embargo against the Bosnian government.

1999 US Secretary of State Madeleine Albright and her Russian counterpart, Igor Ivanov, announces a second Washington-Moscow hot line will be installed to help avoid misunderstandings like those that had developed over Kosovo.

2004









Visit:
Visit:

Click Here to email the History: One Day At a Time webmaster.