November 2


1164 Archbishop of Canterbury Thomas Becket, 45, begins a six year self-imposed exile in France. Once a close friend of England's Henry II, Thomas had more recently become an outspoken opponent of the king's royal policies. (Bradley)

1483 Britain's Henry Stafford, Duke of Buckingham, is beheaded at Salisbury for his rebellion against King Richard III. (Bradley)

1721 Peter I is proclaimed Emperor of All the Russians.




1734 Birth: Daniel Boone, frontiersman, explorer.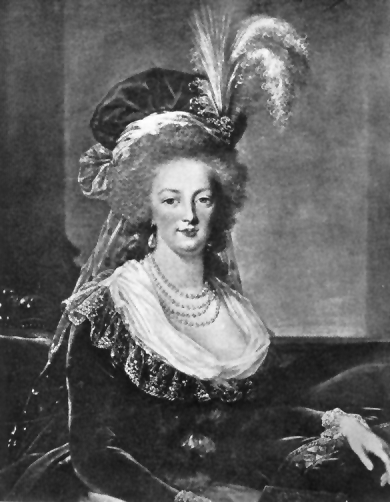 1755 Birth: Marie Antoinette, Queen Consort of Louis XVI of France, in Vienna. Her extravagant behavior will help fuel unrest leading to the French Revolution, during which she will be executed by guillotine. (Bradley)




1772 The first Committees of Correspondence are formed in Massachusetts under Samuel Adams.




1783 General George Washington issues his 'Farewell Address to the Army' near Princeton, New Jersey. "...It only remains for the Commander in Chief to address himself once more, and that for the last time, to the Armies of the United States (however widely dispersed the Individuals who composed them may be) and to bid them an affectionate--a long farewell. But before the Commander in Chief takes his final leave of those he holds most dear, he wishes to indulge himself a few moments in calling to mind a slight review of the past..."

1785 The first lifeboat is patented by London coachbuilder Lionel Lukin.

1789 French Revolution: The property of the Church in France is taken over by the state.




1795 Birth: James Knox Polk, in Mecklenburg County, North Carolina, 11th president of the United States (1845-49). "...President James K. Polk remains one of those six Presidents crowded into the period between 1840 and 1860 which tend to become a hazy blur, rather than attaining the place of greater prominence he actually deserves. In fact, a leading historian called Polk "the one bright spot in the dull void between Jackson and Lincoln." Despite this, Polk, who "came out of nowhere" to become President in 1844 and accomplished all he set out to do during his administration, managed to return to obscurity and remain there. Born in Mecklenburg County, North Carolina in 1795, Polk grew up to be such an avid supporter of Andrew Jackson and his expansionist point of view that he earned the nickname "Young Hickory" and, after moving to Tennessee, won Jackson's old Congressional seat eight times. When John Tyler withdrew from the 1844 presidential race, the political field became unstable. Tyler, a Whig, failed to get even get the re-nomination of his own party. The Democrats had no notion of selecting Polk when they began their convention in Baltimore, but he became a "dark horse" candidate and managed to secure the nomination. So little known was Polk as a national figure that the Whigs responded with the campaign slogan "Who Is Polk?" However, the energetic Polk, despite the fact of being regarded as sometimes aloof and cold, soundly defeated Whig candidate Henry Clay in his third bid to become President. Polk's expansionist agenda led to disputes with Mexico over Southwest regions and the failure to resolve those disputes resulted in the Mexican War in 1846. When the United States proved to be victorious in 1848, the peace treaty added over a million square miles in the Southwest and Far West, including California, New Mexico, Arizona, Nevada, Wyoming, Idaho, Oregon and Washinton state. Under Polk, "manifest destiny" - the idea that acquiring western lands was proper and necessary in order to secure the noble purposes of the United States - resulted in the country now stretching from sea to sea, thereby locking out the possibility of foreign intervention in those areas which had become increasingly under the influence of the maturing United States. It also provided..."

1815 Birth: George Boole, in Lincoln, Lincolnshire, UK, the son of a cobbler; English mathematician and logician. Largely self-taught, and though without a degree, he will be appointed professor of mathematics at Cork in 1849. He will do important work on finite differences and differential equations, but will be primarily known for his Mathematical Analysis of Logic 1847 and Laws of Thought 1854. In these he will employ mathematical symbolism to express logical relations, thus becoming an outstanding pioneer of modern symbolic logic, greatly influencing the subsequent work of Gottlob Frege and Bertrand Russell among others. Boolean algebra is named after him. (Bradley)

1841 Following the British occupation of Kabul, Afghans revolt and murder Sir Alexander Burnes and 23 others heralding the start of the second Afghan War.

1847 Birth: George Sorel, French Socialist thinker, writer (violent revolutions).




1865 Birth: Warren Gamaliel Harding, 29th president of the United States (1921-23), in Blooming Grove, Ohio. "Before his nomination, Warren G. Harding declared, "America's present need is not heroics, but healing; not nostrums, but normalcy; not revolution, but restoration; not agitation, but adjustment; not surgery, but serenity; not the dramatic, but the dispassionate; not experiment, but equipoise; not submergence in internationality, but sustainment in triumphant nationality...." A Democratic leader, William Gibbs McAdoo, called Harding's speeches "an army of pompous phrases moving across the landscape in search of an idea." Their very murkiness was effective, since Harding's pronouncements remained unclear..."

1869 Sheriff Wild Bill Hickok loses his reelection bid in Ellis County, Kansas.




1880 James A. Garfield is elected the 20th president of the United States.

1882 Newly elected John Poe replaces Pat Garrett as sheriff of Lincoln County, New Mexico Territory.




1885 Birth: Harlow Shapley, astronomer who will prove that the Sun is not at the center of the galaxy.




1889 North and South Dakota become the 39th and 40th United States.

1899 Boer War: The Siege of Ladysmith in Natal begins with the Boer forces encircling the town held by British troops.

1914 WW1: Britain declares the entire North Sea a military area. Neutral ships bound for neutral ports now become subject to search and seizure. (Schlesinger I)




1917 The Balfour Declaration: Arthur James Balfour, in a letter to Lord Walter Rothschild of England, affirms Britain's commitment to the "establishment in Palestine of a national home for the Jewish people."

1918 WW1: American spearheads, now in the open, race up the Meuse Valley.

1920 Radio station KDKA in Pittsburgh begins broadcasting weekly. It is the first station in the world to be organized and licensed as a fully commercial radio station, broadcasting regularly to the public. (Bradley)

1920 Charlotte Woodward, who had signed the 1848 Seneca Falls Declaration calling for female voting rights, casts her ballot in a presidential election. (Bradley)

1926 The Air Commerce Act is passed in the US, providing federal aid for airlines and airports.

1929 Birth: Richard Taylor, Nobel Prize-winning physicist who will prove the existence of quarks.

1930 Ras Tafari, revered as a Messia by West Indian Rastafarians, is crowned Haile Selassie, Emperor of Abyssinia (Ethiopia).

1930 Church and Reich: Bishop Schreiber of Berlin indicates that Catholics are not forbidden to become members of the Nazi party.

1931 The DuPont Company of Wilmington, Delaware announces the first synthetic rubber, known as DuPrene. (Bradley)

1932 Birth: Melvin Schwartz, physicist; will win the Nobel Prize for work on neutrinos.

1933 Church and Reich: Martin Niemoeller speaks out against the anti-Jewish laws enacted within the churches in Germany.

1934 Death: Baron Edmund de Rothschild.

1938 Hungary occupies and annexes southern Slovakia. German and Italian Ministers draw new boundaries for Slovakia, giving Hungary a large slice of territory.

1939 Diary of Leon Gladun: We arrived on site. We were taken to the baths, given blankets and mattresses--and finally we were able to sleep like humans.




1939 Holocaust: First transport of Polish women arrives at Ravensbruck concentration camp.

1941 WW2: Major General Friedrich Eberhardt, military commander of Kiev, issues an order declaring that 300 hostages will be shot for the next act of sabotage. By the end of the month, the number has been raised to 400. (Apparatus)

1942 Holocaust: One of the most carefully organized and intensive Jewish roundups takes place in the Bialystok region. 110,000 Jews, who had been strictly confined to their villages, are now seized and eventually transported to Treblinka and Auschwitz. (Atlas)




1942 WW2: Lieutenant General Dwight D. Eisenhower arrives in Gibraltar to set up an American command post for the invasion of North Africa.

1943 WW2: The Battle of Empress Augusta Bay in Bougainville ends with a US Navy victory over Japan.

1944 Holocaust: Himmler's order of Oct 26 arrives at Auschwitz: "I forbid any further annihilation of Jews." Upon his further orders, all but one of the crematoriums are dismantled, the burning pits covered up and planted over with grass, and the gas pipes and other equipment shipped to concentration camps in Germany. The single remaining crematorium is for the disposal of those who die of natural causes and the gassing of about 200 surviving members of the Sonderkommando. The final solution is formally over. Yet tens of thousands of Jews will continue to die of brutality and neglect. (Apparatus)

1944 Holocaust: Nov 2-8 Tens of thousands of Hungarian Jews are driven out of Budapest by the SS as Soviet forces approach the city. Whipped and shot by the SS, they are forced westward toward Vienna. Some 4,000 are saved by the intervention of Raoul Wallenberg, a Swedish diplomat, but more than 10,000 die during six days of terror. (Atlas)

1946 Homer L. Loomis, Jr., the self-styled Fuehrer of the Columbians and three other uniformed members are arrested for intimidating, by threats of violence, a Negro family from moving into a home in an Atlanta neighborhood. (Atlanta Constitution, November 3, 1946)




1947 The Spruce Goose flies one mile, at a maximum altitude of 70 feet. Built by Howard Hughes, it is the largest aircraft ever built; a 140-ton eight-engine seaplane, made of birch, with a wingspan of 320 feet. Built as a prototype troop transport but rejected by the Pentagon, Hughes puts the plane into storage, never to be flown again. (Bradley)




1948 The greatest upset in presidential history occurs as Democratic incumbent Harry Truman defeats his Republican challenger, Governor Thomas E. Dewey of New York, by just over two million popular votes. In the days preceding the vote, political analysts and polls are so behind Dewey that on election night, long before all the votes are counted, the Chicago Tribune publishes an early edition with the banner headline "DEWEY DEFEATS TRUMAN."

1953 Pakistan's parliament declares the country 'The Islamic Republic of Pakistan.




1956 Death: Leo Baeck; the central personality of German Jewry during the Nazi period, a great rabbinical scholar, teacher, and community leader. Born in Prussia, Baeck was called in 1912 to serve the most prominent Jewish congregation in Berlin, and except for several years spent as a chaplain during WWI, would hold that position for the next thirty years. From the autumn of 1933 until July 1939, Baeck served as President of the central representative body of Germany Jews and refused a number of attractive offers from abroad that would have enabled him to escape. Appointed chairman of the Reichsvereinigung der Juden in Deutschland in 1939, Baeck was in constant danger and frequently summoned by the Gestapo. Arrested several times, he was sent to Theresienstadt concentration camp in 1943, where he became head of the council of elders and continued to teach philosophy and theology. After his liberation in 1945, Baeck emigrated to Britain where he was elected President of the Council of Jews from Germany and Chairman of the World Union for Progressive Judaism.

1963 South Vietnamese President Ngo Dihn Diem is assassinated in a military coup directed by Kennedy's CIA.

1964 King Saud of Saudi Arabia is deposed and replaced by Prince Faisal.




1976 Former Georgia Governor Jimmy Carter defeats Republican incumbent Gerald R. Ford, becoming the 39th US president and the first from the Deep South since the Civil War.

1978 Two Soviet cosmonauts return to earth from the Salyut 6 space station after setting a new endurance record of 139 days, 14 hours.

1980 The Iranian parliament votes for the release of American hostages held at the US embassy, but set conditions. They are eventually released in January 1981.

1983 US president Ronald Reagan signs a bill establishing a federal holiday in honor of Dr. Martin Luther King, Jr.

1984 The Kremlin announced that Joe Stalin's daughter Svetlana, who defected to the US in 1967, has returned to Moscow.

1990 The Mozambique parliament approves a new constitution turning the country into a multiparty democracy.

1993 The US Senate calls for full disclosure of Senator Bob Packwood's diaries in a sexual harassment probe.

1995 Former South African defense minister Magnus Malan and 10 retired senior officers are arrested and accused of apartheid-era murders.

1995 The Argentine Supreme Court orders the extradition to Italy of former SS captain Erich Priebke to face trial for a WW2 massacre of prisoners in the Ardeatine Caves.




2001 Homeland Defense Secretary Tom Ridge issues an "indefinite" high alert against an undefined terrorist attack.




2001 Hundreds of New York firemen march to Ground Zero in an emotional protest over Mayor Giuliani's decision to scale back the number of workers searching for victims.




2001 US B-52 bombers continue carpet bombing front line Taliban troops.

2001 Hamid Karzai, previously announced as captured, allegedly escapes the custody of the Taliban.

2001 A US special forces helicopter crashes in bad weather in Afghanistan. The injured crew members are rescued by another helicopter on the same mission. The downed chopper is later destroyed by F-14 jets.

2004


2004


2004


2004


2004


2004


2004









Visit:
Visit:

Click Here to email the History: One Day At a Time webmaster.