November 5


1492 Christopher Columbus becomes the first European to learn about growing and harvesting maize (corn), a lesson provided by the native population of Cuba.

1556 The Hindu Revolt: Akhbar the Great Mughal routs the Hindus under Hemu by turning their elephants against them at the battle of Panipat. (Bradley)

1639 The first colonial post office is set up in Massachusetts.

1733 The first issue of the New York Weekly Journal is published by printer, journalist John Peter Zenger.

1800 Following the upheavals of the French Revolution, King George III finally renounces all Britain's claims to the throne of France.




1854 Crimean War: British and French armies defeat a Russian force of 50,000 at the battle of Inkerman; 12,000 Russians are killed in the battle. 19 Victoria Crosses are subsequently awarded. (Bradley)




1872 Suffragist Susan B. Anthony is fined $100 for attempting to vote in a presidential election.




1893 Birth: Raymond Loewy, inventor, engineer, industrial designer, the 'father of streamlining'.

1895 George Seldon receives a patent for the automobile, though he will never actually build a working model. Four years later, George sells the rights for $200,000.

1895 The Prince of Wales, shortly to become King Edward VII and master of almost one-fifth of the land area of the planet, remarks in a speech, 'We are all socialists nowadays'. (Bradley)

1911 Italy announces the annexation of Libya, Tripolitania and Cyrenaica.

1911 The first transcontinental flight across the United States ends at Pasadena. Pilot C. P. Snow had taken off from Sheepshead Bay, New York, on September 17 and covered a distance of 3,417 miles. (Bradley)




1912 Woodrow Wilson is elected President of the US, defeating the Republican incumbent, William Howard Taft. He also defeats Theodore Roosevelt, who had split the Republican vote by running on the independent Bull Moose ticket. This makes Wilson the only presidential winner to defeat two former presidents simultaneously.

1914 WW1: A reinforced Austrian army begins a third offensive in Serbia.

1914 WW1: Great Britain, responding to Turkey's recent alliance with Germany, annexes Turkish Cyprus.




1917 WW1: The Rapallo Conference, a direct result of the disaster at Caporetto, sets up the Supreme War Council, the first attempt to establish overall Allied unity of command.




1928 Mount Etna in Sicily erupts, destroying a large area and completely burying the village of Mascali.




1935 Americans, tired of the fiscal gloom of the Depression, get a new chance to make their fortune when Parker Brothers releases the now-famous board game Monopoly. The promise of piling up mighty sums of money and sending other players into financial ruin quickly propels the game to bestseller status. Monopoly was actually a descendant of a board game patented in 1904 by Lizzie J. Magie, a Quaker from Virginia. Magie's invention, which she called the Landlord Game, was designed to promote her political belief in the passing of a single federal tax based on land ownership. The game spread through word of mouth and, in 1933, Charles B. Darrow mapped out his own version of the game on an oilcloth stretched across his kitchen table. Soon, he started selling homemade copies of the game to friends and relatives and demand quickly exceeded his supply. He decided to solve the problem by attempting to sell his game to an established manufacturer. Fearful that the game has too many rules and will take too long to play, Parker Brothers initially rejects Darrow's creation. Eventually, Parker Brothers comes to its senses and snaps up rights to Monopoly, the best-selling game in history, for an undisclosed sum. (Bradley)

1936 The Iron Guard (Legionaries) denounces the Romanian government as a tool of Jews and Freemasons.

1937 The Hossbach Memorandum: Hitler outlines secret plans and contingencies in the event of a future war, telling his generals that he intends to destroy Czechoslovakia. Some historians contend that the Hossbach Memorandum's historical significance has been greatly exaggerated. Others, such as William Shirer, emphatically state that it was on this date that Hitler first imparted his decision to go to war to the Commanders-in-Chief of the three armed services. (Shirer I)

1937 Germany and Poland sign an agreement regarding treatment of each other's minorities.

1938 Incorporation of the Sudeten German Heimatfront into the National Socialist party.




1940 FDR is reelected for an unprecedented third term, beating Republican challenger Wendell L. Willkie.




1942 WW2: Rommel retreats from Fuka.

1946 The New York Times reports that the stated objectives of the Columbians is to make the US into an "American nationalist state," to deport all blacks to Africa and to make America "a one-race nation"

1946 John F. Kennedy, age 29, begins his political career by getting elected to the US House of Representatives as a Congressman from Massachusetts.

1946 Republicans take control of the Senate and the House in midterm elections.

1955 The Vienna State Opera House in Austria formally opens, celebrating the end of 17 years of foreign occupation.

1956 Suez Crisis: British and French troops begin to land at Port Said, Egypt.

1956 The Hungary uprising is crushed by Soviet tanks, with 20,000 killed.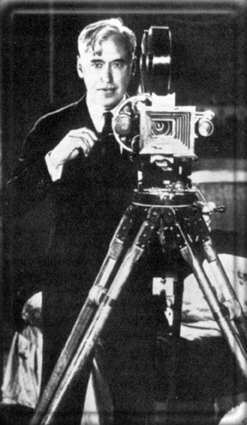 1960 Death: Mack Sennett.

1962 Rachel Carson's Silent Spring, the blockbuster nonfiction book about the effect of pesticide on the ecology, hits No. 1 on the US bestseller list.

1965 Rhodesian Prime Minister Ian Smith declares a state of emergency in preparation for his unilateral declaration of independence from Britain.




1968 Republican Richard M. Nixon wins the presidency, defeating Vice President Hubert H. Humphrey and third-party candidate George C. Wallace.

1978 Iranian Prime Minister Jaafar Sharif-Emami resigns following riots and demonstrations against the Shah.

1979 Death: Cartoonist Al Capp, from emphysema at the age of 70; winner of the National Cartoonists Society Cartoonist of the Year Award (1947).

1987 South Africa's Nelson Mandela, former leader of the African National Congress, is released from prison after 23 years.

1989 Death: Barry Sadler, (Ballad Of The Green Berets), of complications from a shooting the previous year.

1989 Lebanon's Syrian-backed acting Prime Minister Selim Hoss, a Sunni Muslim, resigns after parliament elects Rene Muawad as Lebanon's new president.

1990 Meir Kahane, an American-born rabbi who advocated expelling all Arabs from Israel, is shot dead in New York.

1990 The US Supreme Court lets stand an order requiring the US Army to permit homosexuals to reenlist.

1991 Kiichi Miyazawa is formally appointed premier of Japan, succeeding Toshiki Kaifu.

1994 Former President Ronald Reagan discloses he has Alzheimer's disease.

1995 Former Italian prime minister Giulio Andreotti is charged with complicity in murder.




1996 Bob Dole retires as voters return President Clinton to the White House for a second term, but keep Congress in Republican control.

1996 Pakistani Prime Minister Benazir Bhutto is sacked by the country's president, who accuses her beleaguered government of corruption, nepotism and misrule.

1996 Russian President Boris Yeltsin comes through seven hours of open heart surgery. He resumes full presidential duties the next day.

2001 The Taliban pleads for UN help for refugees inside Afghanistan as US heavy bombers hammer front lines.




2001 The US begins attacking the Taliban with the biggest conventional bomb in the air force arsenal. The bomb, known as a BLU-82 or Daisy Cutter, is a 15,000 pound weapon that drops by parachute and explodes just above the ground.

2001 The Pentagon releases copies of a leaflet dropped over Afghanistan which urges the people to report the location of Taliban leader Mullah Mohammed Omar.

2001 US Defense Secretary Rumsfeld says there are more commandos in Afghanistan; "we're in four - maybe more" locations. Rumsfeld also discloses that US helicopters have rescued Hamid Karzai.




2001 Anthrax is found in a Pentagon post office.

2001


2002


2003


2004


2004


2004


2004









Visit:
Visit:

Click Here to email the History: One Day At a Time webmaster.