November 14





1666 The first blood transfusion, blood from one dog into another, takes place in London.




1765 Birth: Robert Fulton, American inventor of the steamboat.

1770 Scottish explorer James Bruce discovers the source of the Blue Nile.

1832 The first horse-drawn streetcar appears in New York City.




1840 Birth: Claude Monet, French Impressionist painter.

1889 Birth: Jawaharlal Nehru, Indian statesman.




1889 Newspaper reporter Nellie Bly sets off to break the record of voyaging around the world in 80 days set by Jules Verne's character Phileas Fogg. And she does beat Fogg's record, taking 72 days, 6 hours, 11 minutes and 14 seconds. (Bradley)

1896 The speed limit for motor vehicles in Britain is raised from 4mph to an extreme 14mph.




1896 Birth: Mamie Doud Eisenhower, First Lady, wife of President Eisenhower. "Mamie Eisenhower's bangs and sparkling blue eyes were as much trademarks of an administration as the President's famous grin. Her outgoing manner, her feminine love of pretty clothes and jewelry, and her obvious pride in husband and home made her a very popular First Lady. Born in Boone, Iowa, Mamie Geneva Doud moved with her family to Colorado when she was seven. Her father retired from business, and Mamie and her three sisters grew up in a large house in Denver. During winters the family made long visits to relatives in the milder climate of San Antonio, Texas. There, in 1915, at Fort Sam Houston, Mamie met Dwight D. Eisenhower, a young second lieutenant on his first tour of duty. She drew his attention instantly, he recalled: "a vivacious and attractive girl, smaller than average, saucy in the look about her face and in her whole attitude." On St. Valentine's Day in 1916 he gave her a miniature of his West Point class ring to seal a formal engagement; they were married at the Doud home in Denver on July 1. For years Mamie Eisenhower's life followed the pattern of other Army wives: a succession of posts in the United States, in the Panama Canal Zone; duty in France, in the Philippines. She once estimated that in 37 years she had unpacked her household at least 27 times. Each move meant another step in the career ladder for her husband, with increasing responsibilities for her. The first son Doud Dwight or "Icky," who was born in 1917, died of scarlet fever in 1921. A second child, John, was born in 1922 in Denver. Like his father he had a career in the army; later he became an author and served as ambassador to Belgium. During World War II, while promotion and fame came to "Ike," his wife lived in Washington. After he became president of Columbia University in 1948, the Eisenhowers purchased a farm at Gettysburg, Pennsylvania. It was the first home they had ever owned. His duties as commander of North Atlantic Treaty Organization forces--and hers as his hostess at a chateau near Paris--delayed work on their dream home, finally completed in 1955. They celebrated with a housewarming picnic for the staff from their last temporary quarters: the White House. When Eisenhower had campaigned for President, his wife cheerfully shared his travels; when he was inaugurated in 1953, the American people warmly welcomed her as First Lady. Diplomacy--and air travel--in the postwar world brought changes in their official hospitality. The Eisenhowers entertained an unprecedented number of heads of state and leaders of foreign governments, and Mamie's evident enjoyment of her role endeared her to her guests and to the public. In 1961 the Eisenhowers returned to Gettysburg for eight years of contented retirement together. After her husband's death in 1969, Mamie continued to live on the farm, devoting more of her time to her family and friends. Mamie Eisenhower died on November 1, 1979. She is buried beside her husband in a small chapel on the grounds of the Eisenhower Library in Abilene, Kansas."




1908 Birth: Joseph McCarthy, demagogue, Senator-D-Wiscosin.




1908 Albert Einstein proposes the Quantum theory of light.

1911 Norwegian Roald Amundsen beats a British rival team, led by Captain Robert Falcon Scott, to be the first to reach the South Pole.




1918 Volkishness: Sebottendorff claims to have increased the Bavarian membership in the Germanenroden to more than 1,500, with 250 members in Munich alone. He and the Thule Society begin stockpiling weapons for Julius Lehmann's Pan-Germans. (BHK)




1918 WW1: Brilliant German General Paul von Lettow-Vorbeck, after 4 years of continuous hide and seek, ends hostilities in Africa.

1930 Birth: Edward White, astronaut; will be killed in the 1967 Apollo I launch pad fire.




1933 In Romania, Liberal Party leader Ion Duca forms a cabinet.

1935 Birth: King Hussein of Jordan.




1935 Holocaust: A supplement to the Nuremberg Laws is published to clarify and define who is now considered a Jew. It decrees that anyone with at least three Jewish grandparents is deemed to be a Jew. Half-Jews, those with two Jewish grandparents are to be counted as Jews only if they belong to the Jewish religion or are married to a Jew. Half-Jews and one-fourth Jews -- those descended from one Jewish grandparent -- who do not practice the Jewish faith are lumped together into a new "non-Aryan" racial category: the Mischlinge (mixed race). (Apparatus)

1938 In response to the Kristallnacht pogrom, President Roosevelt recalls American Ambassador Hugh Wilson from Berlin to Washington.

1940 WW2: Romania's Legionary (Iron Guard) government asks Germany for two tank units, which are immediately sent by Hitler along with instructors to train their Romanian crews. Mussolini protests and suggests that Romania also should ask for Italian troops. Romania declines.




1944 WW2: 500 German bombers leave Germany for Coventry, Great Britain. The air raid follows Hitler's public promise, after the British bombing of Munich on 8 November, that an attack on the capital of the Nazi movement will not go unpunished.' The punishment is indeed thorough.




German bombers decimate the city-dropping 150,000 fire bombs and 503 tons of high explosives, as well as 130 parachute mines. Seven vital war factories in Coventry are hit, halting production for months. The bombardment also causes a firestorm that levels the city center. 60,000 of the city's 75,000 buildings are destroyed or badly damaged; 568 people are killed. Most of the victims are too badly burned to be identified and are buried in a communal grave. The attack lent a new verb to the German language: koventrieren. 'To coventrate' means to annihilate, to reduce to rubble. After the war, historians surmise that Prime Minister Churchill had advance knowledge of the Coventry raids and chose not to inform city officials. If this was the case, Churchill's seemingly barbaric decision is actually an act of tactical genius. Had he informed Coventry officials, they would have ordered at least a partial evacuation of the city and saved hundreds. German pilots would have noticed such suspicious preparation, though, and reported back to Hitler. This would surely have revealed the existence of Ultra, Britain's top-secret system for decoding German communications. Ultra proved to be an indispensable resource for information about German troop movements throughout the war and ultimately saved thousands of British lives. (Bradle

y)




1948 Birth: Prince Charles, Prince of Wales, heir to the British throne.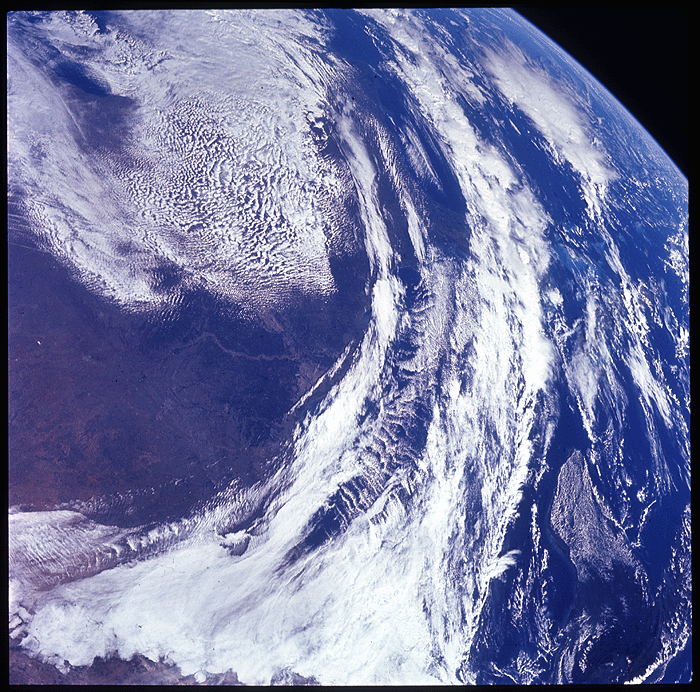 1969 Apollo 12, the second manned mission to the surface of the moon, is launched from Cape Canaveral, Florida, with astronauts Charles Conrad, Jr., Richard F. Gordon, Jr.; and Alan L. Bean aboard. President Richard Nixon views the liftoff from Pad A at Cape Canaveral. He is the first president to attend the liftoff of a manned space flight. Thirty-six seconds after takeoff, lightning strikes the ascending Saturn 5 launch rocket, which trips the circuit breakers in the command module and causes a power failure. Fortunately, the launching rocket continues up normally, and within a few minutes power is restored in the spacecraft.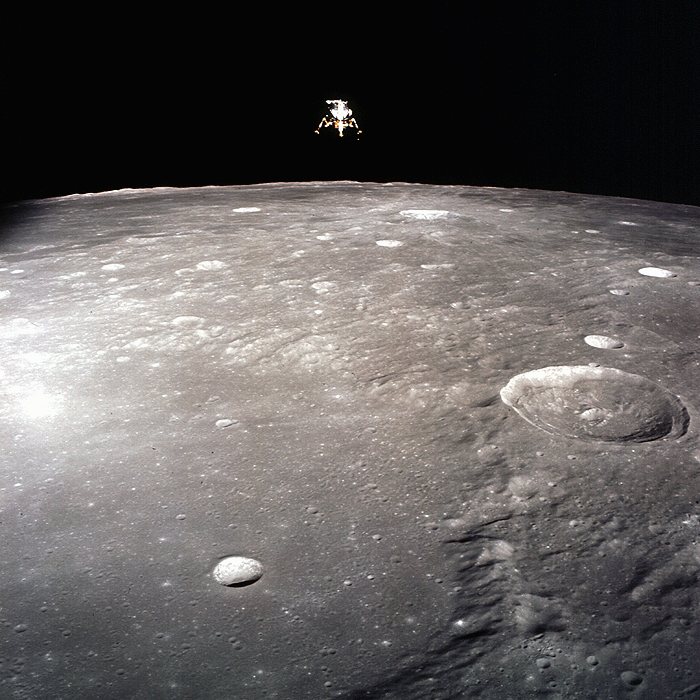 On November 19, the landing module Intrepid will make a precision landing on the northwest rim of the moon's Ocean of Storms. About five hours later, astronauts Conrad and Bean will become the third and fourth humans to walk on the surface of the moon. During the next 32 hours, the two astronauts will make two lunar walks, where they collect lunar samples and investigate the Surveyor 3 spacecraft, an unmanned US probe that soft-landed on the moon in 1967. On 24 November, Apollo 12 will successfully returned to Earth, splashing down only three miles from one of its retrieval ships, the USS Hornet. (Bradley)

1983 The world's largest airport, King Khalid International Airport, is opened in Saudi Arabia's capital.

1984 Former Israeli Defense Minister Ariel Sharon goes to court in New York with a $50 million libel suit against Time (Magazine) Inc. He will lose after a two-month trial.

1986 Iran-Contra: The White House acknowledges the CIA role in secretly shipping weapons to Iran.

1988 The PLO proclaims an independent state in the West Bank and Gaza Strip, endorsing a renunciation of terrorism and an implicit recognition of Israel.

1989 The US Navy orders a 48-hour 'stand-down' for a safety review following 10 unrelated accidents resulting in 10 deaths during a three-week period.

1991 US and British officials accuse two Libyan agents in the 1988 bombing of Pan Am Flight 103 in which 270 people died.

1993 In a referendum, residents of Puerto Rico vote in favor of continuing their US commonwealth status.




1994 The 31-mile Chunnel Tunnel under the English Channel opens to passenger traffic, with Eurostar passenger rail service between London and Paris.

1997 Sara Lister, an assistant secretary of the Army, resigns after apologizing for having spoken of the US Marine Corps as 'extremists'.

2001 The Taliban regime is in 'total collapse,' with key cities taken by the Northern Alliance, Prime Minister Tony Blair proclaims.

2001 In the haste of the Al-Qaeda departure from Kabul, documents are left behind clearly indicating Osama bin Laden's network is actively attempting to develop nuclear devices.




2001 The Taliban's birthplace and final stronghold comes under attack as the Northern Alliance's lightning sweeps across Afghanistan reach Kandahar, where rebels reportedly captured the airport.

2001 The investigators of the crash of Flight 587 suspect that the plane took off sooner than approved and may have been caught in the "wake turbulence" of another plane.

2001 US President Bush plays host to President Putin at Bush's 640-hectare Prairie Chapel Ranch in Crawford Texas.

2001


2003


2004


2004


2004


2004









Visit:
Visit:

Click Here to email the History: One Day At a Time webmaster.