November 17




3BC Birth: Jesus Christ, according to early Christian theologian Clement of Alexandria (c155 to 220AD).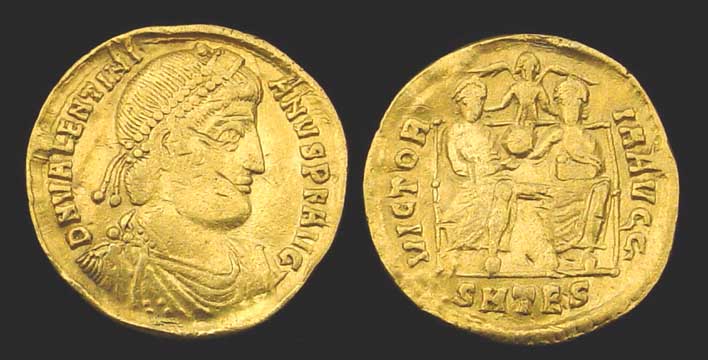 0375 Death: Valentinian, the Emperor of the West, of apoplexy in Pannonia in Central Europe.

1278 680 Jews are arrested, and 293 are hanged, in England for counterfeiting coins.




1307 William Tell is reputed to have shot the apple off his son's head on this day.




1503 Birth: Il Bronzino, Florentine painter.




1558 Death: Mary I (Bloody Mary), thus ending her attempt to return England to the Catholic fold. She is succeeded by Elizabeth I as the Church of England is reestablished.

1636 Henrique Dias, a Brazilian general, wins a decisive battle against the Dutch in Brazil.

1717 Birth: Jean d'Alembert, French mathematician, scientist, philosopher. (Trait' de Dynamique)




1734 John Zenger is arrested for libel against the governor of the New York colony. In the latter part of 1733 John Peter Zenger began publishing a newspaper in New York to voice opposition to the onerous policies of newly-appointed colonial governor William Cosby. Upon his arrival in New York Cosby plunged into a rancorous quarrel with the Council of the colony over his salary. Unable to control the state's Supreme Court he removed Chief Justice Lewis Morris, replacing him with James Delancey of the royal party. Supported by members of the popular party, Zenger's New-York Weekly JOURNAL continued to publish articles critical of the royal governor. Finally, Cosby issued a proclamation condemning the newspaper's "divers scandalous, virulent, false and seditious reflections." On Sunday, November 17, 1734 Zenger was arrested and charged with seditious libel. After more than eight months in prison, Zenger went to trial defended by illustrious Philadelphia lawyer Andrew Hamilton.




The case was now a cause célèbre with public interest at fever-pitch. Rebuffed repeatedly by Chief Justice Delancey during the trial, Hamilton decided to plead his client's case directly to the jury. After the arguments for both sides were finished, the jury was retired, only to return shortly with a verdict of not guilty.

1755 Birth: Louis XVIII, first post-revolutionary king of France (1814-24).

1758 English churchman Philip Embury, age 30, marries Margaret Switzer. Afterward immigrating to America, Embury will later be encouraged by his cousin Barbara Heck to found a Methodist society in New York City in 1768. Embury thus will become the first Methodist preacher in North America.




1790 Birth: August Ferdinand Mobius, mathematician, inventor of Mobius strip.




1796 Napoleon defeats an Italian army at the Battle of Arcole near the Alpone River, Italy.




1799 Birth: Titian Ramsey Peale, artist, naturalist. (American Ornithology)

1800 The US Congress holds its first session in Washington in the partially completed Capitol building.

1842 A grim abolitionist meeting is held in Marlboro Chapel, Boston, after the imprisonment of a mulatto named George Latimer, one of the first fugitive slaves to be apprehended in Massachusetts.




1851 The US Post Office issues a 1-cent carrier stamp to make it easier to pay fees for delivering and collecting letters. It is the first postage stamp to depict an American eagle and the last to make it easier to pay the fees.

1853 Street signs are authorized at San Francisco intersections.




1855 Scottish explorer David Livingstone discovers Victoria Falls in Africa.

1862 US Civil War: Union General Ambrose Burnside marches north out of Washington, DC, to begin the Fredericksburg campaign.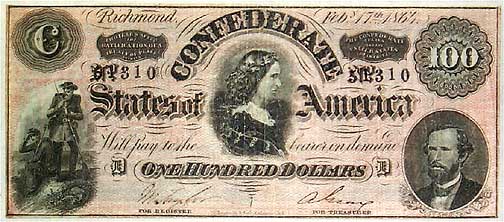 1862 US Civil War: The Confederate Secretary of War George B. Randolph resigns.




1869 The Suez Canal in Egypt, which had taken ten years to build and links the Mediterranean and the Red seas, is formerly opened.

1875 The American Theosophical Society is founded by Mme Blavatsky and Colonel Olcott.

1877 Russia launches a surprise night attack that overruns Turkish forces at Kars, Armenia.




1878 Birth: Grace Abbott, in Grand Island, Nebraska, social worker (US Children Bureau).

1884 Police arrest John L Sullivan in the second round of a match for being 'cruel.'

1885 The Serbian Army, with Russian support, invades Bulgaria.




1887 Birth: Field Marshal Viscount 'Bernard Law' Montgomery of Alamein, in Moville, Ireland. Will lead the Eighth Army in North Africa in WW2 and defeat Rommel. Though highly unpopular with his American Allies, 'Monte' will lead Allied troops in the general direction of Germany from D-Day to the end of the war.




1902 Birth: Eugene Paul Wigner, Hungarian-American physicist.

1903 Russian Revolution: Vladimir Lenin's efforts to impose his own radical views on the Russian Social Democratic Labor Party splits the party into two factions, the Bolsheviks, who support Lenin, and the Mensheviks.




1904 Birth: Isamu Noguchi, sculptor, (1963 Fine Arts Medal). Above: A functional slide sculpture.

1916 Birth: Shelby Foote, historian, American writer; will be famous for his three-volume narrative on America's Civil War.

1917 Death: August Rodin, sculptor, in Meudon, France.

1918 On this day, the reported deaths form the influenza epidemic in the United States have exceeded WW1 casualties.

1918 German troops evacuate Brussels.

1927 A tornado hits Washington DC.




1931 Aviator Charles Lindbergh inaugurates the Pan Am service from Cuba to South America in a Sikorsky flying boat: The American Clipper.




1932 Weimar: Franz von Papen and his Cabinet are forced to resign.

1934 Lyndon Baines Johnson weds Claudia Alta Taylor, who will be much better known as 'Lady Bird'.




1937 Britain's Lord Halifax arrives in Germany for talks with Adolf Hitler on the Sudetenland; said to mark the beginning of Britain's so-called "appeasement" policy toward Germany.

1938 Socialist members of the French Chamber of Deputies criticize the government for not officially protesting the persecution of German Jews.

1938 Italy passes a mirror version of the German anti-Jewish Nuremberg laws.




1941 WW2: Alfred Rosenberg is appointed to head a new Reich Ministry for the Occupied Eastern Territories. His jurisdiction includes the Baltic States and White Russia, where his task will be to exploit the area for Germany's economic benefit and rid of them of "undesirable elements" such as Communists and Jews.




1941 Holocaust: Himmler telephones Heydrich and tells him about the results of his meeting with Rosenberg, the situation in the Government General, and the "elimination of the Jews." (NA; Architect)




1941 Japanese Prime Minister General Tojo outlines a three-point plan he claims is aimed at peace in East Asia.




1941 WW2: German Luftwaffe general and WW1 fighter-ace Ernst Udet, a longtime friend of Hermann Goering and head of the German Luftwaffe Ordnance Department, commits suicide. Recent failures by the Luftwaffe, long assumed to be the worlds premier air force, have recently led to an internal investigation blaming Udet's incompetent management. The Nazi government tells the public that he has perished in a flying accident.




1941 Joseph C. Grew cables the US State Department that he has heard that Japan has 'planned, in the event of trouble with the United States, to attempt a surprise mass attack at Pearl Harbor.' His warning is ignored by the Office of Naval Intelligence. Grew had been a US diplomat since the early 1900s and was appointed ambassador to Japan by President Hoover in 1932. His diplomatic relations with Japan were cordial until the late 1930s, when Japanese expansionism became openly aggressive toward Asian neighbors like China. The US increased economic pressures on Japan until, in late 1939, Grew had been predicting that the situation will soon come to a head. He told Roosevelt in October 1939 that 'if we start sanctions against Japan we must see them through to the end, and the end may conceivably be war.'

1942 WW2: Nazi interests in the Silesian-American Corporation, long-managed by Prescott Bush and his father-in-law, George Herbert Walker, are seized under the US Trading with the Enemy Act. The government announces it is seizing only the Nazi interests, leaving the Nazis' US partners, Bush and his father-in-law, to carry on the business.

1942 Holocaust: The Allies warn the Germans that the killing of Jews will be severely punished.

1943 Church and Reich: Cardinal Bertram writes to the Minister of the Interior and the RHSA that the bishops have received information that the "non-Aryans" evacuated from Germany are living in camps under inhuman conditions and that a large number had already succumbed. (DA Limburg; Lewy)

1948 Britain's House of Commons votes to nationalize the UK steel industry.

1951 Britain reports development of the world's first nuclear-powered heating system.

1954 General Gamal Abdel Nasser becomes Egyptian head of state following the fall of President Mohamed Naguib.

1958 The civilian government of Sudan is overthrown by the military; Ibrahim Abboud becomes prime minister.

1962 Washington DC's Dulles International Airport, the first airport built to handle the new jetliners, is dedicated by President Kennedy.

1965 The Nam: The NVA ambushes American troops of the 7th Cavalry at Landing Zone Albany in the Ia Drang Valley, almost wiping them out.




1967 The American Surveyor 6 makes a six-second flight on the moon, the first liftoff on the lunar surface.

1969 Strategic Arms Limitation Talks (SALT) between the Soviet Union and the US begin in Helsinki.

1970 The Soviet Union lands an unmanned, remote-controlled vehicle on the moon; the Lunokhod 1.

1971 The Thai armed forces and Revolutionary Party stage a bloodless coup, proclaim martial law and dissolve parliament.




1973 President Richard Nixon tells an Associated Press managing editors meeting in Orlando, Florida, that "people have got to know whether or not their president is a crook. Well, I'm not a crook."

1974 The first general election in Greece for over 10 years ends with a decisive victory for the New Democracy Party of Constantine Karamanlis.

1977 Egyptian President Sadat formally accepts an invitation to visit Israel. The Egyptian foreign minister and his deputy resigned in protest.

1979 Iran Hostage Crisis: Iran's Ayatollah Khomeini orders the release of 13 female and black American hostages being held at the US Embassy in Tehran.




1985 The brilliant Calvin and Hobbes comic strip debuts.

1986 In Paris the managing director of the car firm Renault, Georges Besse, is shot dead by Action Directe terrorists.

1986 Court hearings begin in Australia on Britain's attempt to stop former spy Peter Wright from publishing his memoirs.

1991 The eastern Croatian town of Vukovar falls to the Serb-dominated federal army after an 86-day siege.

1991 Son Sen, a leader of the Khmer Rouge responsible for the deaths of a million Cambodians in the 1970s, returns to Phnom Penh to take his seat in a power-sharing administration.

1993 Military rule is reimposed in Nigeria when General Sani Abacha ousts civilian leader Ernest Shonekan.

1993 Judges from 11 nations are sworn in at the inaugural session of the UN Yugoslavia war crimes tribunal, the first such forum since the Nuremberg and Tokyo trials.

1993 NAFTA: The US House of Representatives passes the North American Free Trade Agreement.

1994 Francisco Martin Duran is indicted on a charge of trying to assassinate President Bill Clinton.

1995 Algeria's military-backed leader Liamine Zeroual is declared winner of the November 16 presidential election.




1995 Bettino Craxi, who had served as Italy's first Socialist prime minister from 1983 to 1987, is indicted on corruption charges along with seventy-four others, many of them present or former government officials. Silvio Berlusconi, the Italian opposition leader who held power in Italy after the Christian Democrats fell in 1994, is also implicated, and in December, Berlusconi is forced to resign. In the subsequent trial, the intimate connection between the government and the Italian Mafia will be exposed, and in some cases the differences between these two organizations is heavily blurred. In 1998, Bettino Craxi, who had fled to Tunisia several years before, will be tried in absentia and sentenced to a four-year term and a $11.2 million fine. Berlusconi will be convicted of bribery, tax evasion, and illegal contributions to Craxi's Socialist Party, and sentenced to approximately three years in prison and a $5.6 million fine.

1997 Six militants open fire at the Temple of Hatshepsut in Luxor, Egypt, killing 62 people, most of them foreign tourists. The attackers are killed by police.

1999 Israel's parliament overwhelmingly approves the Wye River land-for-peace accord with the Palestinians.

2001 In the UK, thousands of protesters turn out to demand an end to the war in Afghanistan, while Defense Secretary Geoff Hoon declares that the Government is ready to commit more troops.




2001 The LA Times reports that Osama bin Laden built a shadow air force using the national airline of Afghanistan, a smuggled US Air force jet, clandestine charters, and the private jets of Middle East dignitaries.




2001 Western defense sources say that British and American Special Forces have narrowed their search for Osama bin Laden to a hilly area of just 80 square kilometers in southern Afghanistan. British SAS and American troops are near the southern city of Kandahar to prevent his escape to Pakistan.




2001 Former Afghanistan President, Burhanuddin Rabbani returns to Kabul, assuming a fragile position as head of state. Rabbani declares, "We came to Kabul for peace."




2001 Laura Bush speaks in place of US President Bush for the weekly White House radio address, claiming that the war is "a fight for the rights and dignity of women."

2002


2002


2003


2003


2004


2004


2004


2004


2004


2004









Visit:
Visit:

Click Here to email the History: One Day At a Time webmaster.