November 19


1493 Christopher Columbus discovers Puerto Rico, on his second voyage.

1521 In Italy, Milan is invaded by papal armies under Colonna, heralding the start of the war between Hapsburg and Valois.

1600 Birth: Charles I, king of Scotland and England (1625-49). His authoritarian rule will lead to civil war and his eventual execution.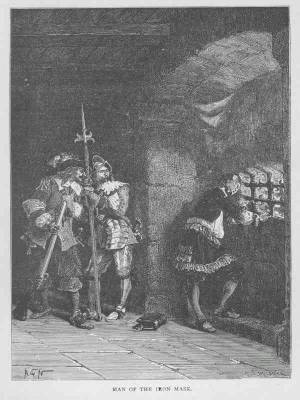 1703 Death: The Man in the Iron Mask, a prisoner in the Bastille prison in Paris. His true identity is the cause of much intrigue and is celebrated in the literary works of Francois Voltaire and Alexandre Dumas.




1752 Birth: George Rogers Clark, American frontiersman, military leader in Revolutionary War.




1770 Birth: Albert Bertel Thorvaldsen, in Copenhagen, Denmark, sculptor (Dying Lion).




1794 A treaty by American Chief Justice John Jay (above) and British foreign secretary Lord Grenville is signed in Philadelphia. Under the terms of the treaty, British forces are required, among other things, to pull out of the Northwest Territory.




1797 Birth: Sojourner Truth, abolitionist and women's rights advocate.

1805 Birth: Ferdinand de Lesseps, French diplomat; will build the Suez Canal.

1809 Peninsular War: 30,000 French defeat over 50,000 Spaniards at the battle of Ocana.




1831 Birth: James Abram Garfield, in Orange, Ohio; often unfairly overlooked 20th president of the US. "...The Civil War came, and Garfield, who had been a farmer, carpenter, student, teacher, lawyer, preacher and legislator, was to show himself an excellent soldier. In August 1861, Governor William Dennison commissioned him lieutenant colonel in the 42nd regiment of Ohio volunteers. The men were his old pupils at Hiram College, whom he had persuaded to enlist. Promoted to the command of this regiment, he drilled it into military efficiency while awaiting orders to the front. In December, 1861, he reported to General Buell in Louisville, Kentucky. General Buell was so impressed by the soldierly condition of the regiment that he gave Colonel Garfield a brigade, and assigned him the difficult task of driving the confederate general Humphrey Marshall from eastern Kentucky. Buell's confidence was such that he allowed the young soldier to lay his own plans, though on their success hung the fate of Kentucky. The undertaking itself was difficult. General Marshall had 5,000 men, while Garfield had only half that number, and must march through a state where the majority of the people were hostile, to attack an enemy strongly entrenched in a mountainous country. Garfield, not daunted at all, concentrated his little force and moved it with such rapidity, sometimes here and sometimes there, that General Marshall was deceived by his moves and still more by false reports which were skillfully prepared for him. Marshall abandoned his position and many of his supplies at Paintville, and was caught in retreat by Garfield, who charged the full force of the enemy and maintained a hand-to-hand fight with it for five hours. The enemy had 5,000 men and 12 cannons; Garfield had no artillery and but 1,100 men. Garfield held his own until reinforced by Generals Graner and Sheldon, when Marshall gave way, leaving Garfield the victor at Middle Creek, January 10, 1862, one of the most important of the minor battles of the war. Shortly afterward the Confederates lost the state of Kentucky. In recognition of his service, President Lincoln made the young Garfield a Brigadier General dating his commission from the battle of Middle Creek. During Garfield's campaign of the Big Sandy, he was engaged in breaking up some scattered Confederate encampments, his supplies gave out and he was faced with starvation. Going himself to the Ohio River, Garfield seized a steamer, loaded it with provisions and on the refusal of any pilot to undertake a perilous voyage (the river was high and running very fast), he took the helm and for forty-eight hours piloted the craft through the dangerous channel. In order to surprise Marshall who was then entrenched in Cumberland Gap, Garfield marched his soldiers 100 miles in four days through a blinding snowstorm. Returning to Louisville, he found that Buell was away, and overtook him at Columbia Tennessee and was assigned to the command of the 20th Brigade. He reached Shiloh in time to take part in the second day's fight, was engaged in all the operation in front of Corinth, and in June, 1862, rebuilt the bridges on the Memphis and Charleston railroad, and exhibited noticeable engineering skill in repairing the fortifications of Huntsville. The unhealthful ness of this region overcame Garfield, and on July 30, 1862, he returned to Hiram, under leave of absence, where he lay ill for two months. After regaining his strength, Garfield reported to Washington and was ordered to court-martial duty, and gained a very respectful reputation in this practice. Garfield was retuned to duty under General Rosencrans who made him his chief of staff, with responsibilities beyond those usually given to this office. After the Union loss at the Battle of Chickamauga, Garfield volunteered to take news of the defeat to General George H. Thomas, who held the left of the line. It was a bold ride, under constant fire, but he reached Thomas and gave the information that saved the Army of the Cumberland. For this action he was made a major general on September 19, 1863, promoted for gallantry on a field that was lost. With a future military career so bright before him, Garfield, always unselfish, yielded his own ambition to a request by Mr. Lincoln that he hasten to Washington to sit in Congress..."




1850 The first life insurance policy ever issued to a woman is purchased by 36-year-old Carolyn Ingraham of Madison, New Jersey.




1861 Julia Ward Howe pens The Battle Hymn of the Republic while visiting Union troops near Washington.




1863 The dedication of the American Civil War cemetery at Gettysburg, Pennsylvania takes place, with President Lincoln delivering his famous address.




1874 William Marcy 'Boss' Tweed, of Tammany Hall, New York City, is convicted of defrauding the city of $6M, and sentenced to 12 years imprisonment.

1875 Birth: Hiram Bingham, explorer; will discover the Inca city of Machu Picchu.

1885 Bulgarians, led by Stefan Stambolov, repulse a larger Serbian invasion force at Slivinitza.




1887 Birth: Alfred Baeumler, ardent nationalist and old Party member who will be one of the leading academic proponents of National Socialism. Appointed Professor of Political Education at Berlin University in 1933, he will emerge as the chief liaison between the universities and Alfred Rosenberg's office of ideological education. Baeumler's main contribution will be the transformation of Nietzsche's thought into a myth at the service of the Nazi world-view, negating both Judeo-Christian morality and democratic values. In 1937 he will write, "If today we see the German youth on the march under the banner of the Swastika, we are reminded of Nietzsche's 'untimely meditations' in which this youth was appealed to for the first time. It is our greatest hope that the state today is wide open for youth. And if today we shout 'Heil Hitler' to this youth, at the same time we are also hailing Nietzsche.

1895 Frederick E. Blaisdell of Philadelphia, Pennsylvania patents what he calls the paper pencil.

1911 New York receives the first Marconi wireless transmission from Italy.

1915 WW1: The Allies ask China to join the entente against the Central Powers.




1915 Death: Joe Hill, Labor leader, executed for murder.

1919 The Treaty of Versailles and League of Nations are rejected by the US Senate by a vote of 55 in favor to 39 against, short of the two-thirds majority needed for ratification. President Wilson's hopes for a world governing organization are crushed.

1923 The Oklahoma State Senate ousts Governor Walton for anti-Ku Klux Klan measures.

1926 Birth: Jeanne J. Kirkpatrick, US Ambassador to the UN.

1926 Leon Trotsky is expelled from the Politburo in the Soviet Union.




1928 After five years of publication, TIME magazine presents a cover portrait for the first time: Japanese Emperor Hirohito.




He will be featured at least two more times over the years, as warlod and elder statesman.



1933 The Gestapo confiscates the property of Albert Einstein.

1938 Polish Ambassador Lipski meets with Ribbentrop in Berlin and informs him that, "any tendency to incorporate the Free City (Danzig) into the Reich will inevitably lead to conflict" between Poland and Germany.

1938 Volkishness: Karl Wolff visits Malvwine Wiligut (Wiligut/Weisthor's wife) at her home in Salzburg and learns of Weisthor's (Wiligut's) psychiatric history. Weisthor's stay in an Austrian asylum becomes an embarrassment for Himmler.

1938 Birth: Ted Turner, innovative cable TV broadcasting mogul.




1939 FDR lays the cornerstone for his presidential library at Hyde Park, New York.




1940 WW2: King Leopold of the Belgians visits with Hitler.

1941 Holocaust: Oct-Nov The extermination camp of Chelmno (Kulmhof) is set up in Wathegau (Poland). (Days)

1941 Holocaust: As an experiment, 1200 prisoners at Buchenwald are taken to the "euthanasia" institute at Bernberg, and gassed. (Atlas)

1941 Holocaust: Nov-Dec The RSHA puts gassing-vans at the disposal of the Security Police and the SD Einsatzgruppen. (Days)




1941 WW2: The Australian warship Sydney (above) engages the German raider Kormoran in a fierce battle in the Indian Ocean some 300 miles off the western coast of Australia. The Sydney is never seen again, with 645 presumed dead.




1942 WW2: The Soviet counteroffensive at Stalingrad begins. A large Soviet offensive is launched along the Don and Volga Rivers against Romanian Armies north and south of Stalingrad. Soviet tanks penetrate the front and destroy five Romanian divisions. Hungarian and Italian armies are also crushed. The attack is preceded by a short, sharp, but massive bombardment. The Romanians initially resist strongly, and progress is slow. (Messenger)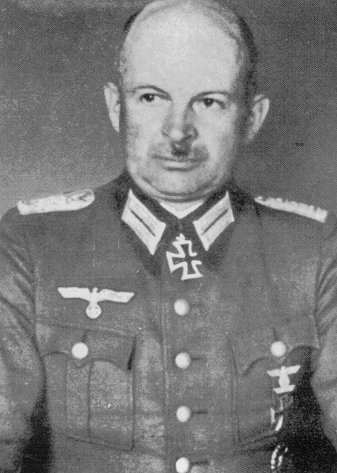 1942 WW2: Hitler refuses a withdrawal plan by General Kurt Zeitzler (above), who had replaced Halder as Army Chief of Staff, that would have allowed General Paulus to pull out of Stalingrad and strike the Soviet forces from the rear, crippling their offensive. (Duffy)

1946 The first UNESCO conference opens in Paris at which the organization attains full status as an agency.




1947 A 200 inch mirror arrives at Mt Palomar.

1954 The first automatic toll collection machine is placed in service at the Union Toll Plaza on New Jersey's Garden State Parkway. In order to pass through the toll area, motorists drop 25 cents into a wire mesh hopper and then a green light will flash permitting passage through the toll. The automatic toll collection machine is an important innovation for America's modern toll highway, which first appeared in 1940 with the opening of the Pennsylvania Turnpike. For a three-hour reduction of travel-time between Pittsburgh and Harrisburg, the turnpike asked travelers to pay tolls, creating revenues that helped cover the roadway's high construction and maintenance costs. The Pennsylvania Turnpike was a tremendous success, leading to the construction of toll highways across the country, including the Garden State Parkway, which opened its first toll section in early 1954, and was not completed until 1955. However, a non-automotive toll road first appeared in the United States in 1795, when people traveling through the Blue Ridge Mountains along the Little River Turnpike found their way blocked by toll gates at Snicker's Gap, where they were asked to pay a toll. (Bradley)

1959 The last Edsel rolls off the assembly line. Ford Motor Company stops production of the big flop after two years and a total of 110,847 cars.

1960 The first Vertical Take Off & Landing (VTOL) aircraft made by a British company is flown for the first time. The aircraft is made by the UK's Hawker Siddeley firm.

1968 An Army coup seizes power in Mali.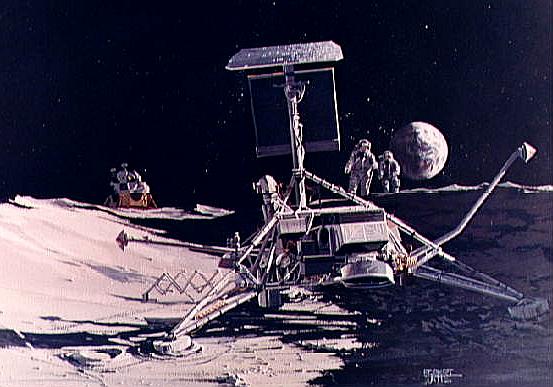 1969 The US Apollo 12 lunar module land on the moon, carrying astronauts Charles Conrad and Alan Bean. They thus become the third and fourth humans on the Moon.

1972 West German Chancellor Willy Brandt wins a second term with an increased majority.

1976 Patty Hearst is released from prison on $1.5 million bail.

1980 New by-laws enforced in Italy make it illegal to sing on trains.

1985 President Reagan and Soviet leader Mikhail S. Gorbachev meet for the first time as they begin their summit in Geneva.

1986 Iran-Contra: President Reagan declares that the United States will send no more arms to Iran.

1990 Desert Shield: Iraq announces it will free all German hostages.

1990 In Paris, Leaders of NATO and the Warsaw Pact mark the end of the Cold War when they sign the Treaty on Conventional Forces in Europe, slashing their Cold War arsenals.

1991 Eduard Shevardnadze is reappointed Soviet foreign minister after resigning in December 1990 with a warning of an impending coup.

1992 Death: Dorothy Walker Bush, at 91, mother of President George H. W. Bush and grandmother of President George W. Bush, following a stroke at her home in Greenwich, Connecticut, only hours after a last visit with her son.

1994 Mozambique President Joaquim Chissano and his party claim victory in the country's first multiparty presidential and parliamentary elections.

1994 The UN Security Council authorizes NATO warplanes to strike targets in Croatia used by Serbs to launch air attacks against UN-designated safe areas in neighboring Bosnia.

1995 A suicide bomber blasts his way into the Egyptian embassy in Islamabad, setting off a powerful explosion that kills 16 people and wounds more than 60, including diplomats.

1995 In a close presidential runoff election in Poland, former communist party leader Aleksander Kwasniewski defeats incumbent Lech Walesa.

1996 A historic first meeting in the Vatican takes place between the pope and veteran revolutionary Cuban leader Fidel Castro.

2001 Antiterrorism legislation is being rushed through the UK Parliament too quickly for adequate scrutiny, an influential MPs' committee declares.




2001 US Defense Secretary Donald Rumsfeld delivers an ultimatum to the Taliban in Kunduz to surrender or die. Rumsfeld says he will do "everything he could to prevent" al-Qaeda from leaving Afghanistan "to destabilize other countries or engage in terrorist attacks on the United States." Rumsfeld adds, "My hope is that they will be either killed or taken prisoner."




2001 After 800 Taliban forces are killed in Konduz, and B-52's continue pounding areas near Konduz, the Taliban agrees to surrender under certain conditions, including giving up under United Nations supervision.

2001 Pakistan officially severs ties with "whatever is left of the Taliban government."

2001 Four international journalists are ambushed and killed by gunmen in a mountain pass on the road to Kabul. The four are among more than a dozen international journalists traveling in a convoy from the eastern city of Jalalabad to the capital city of Kabul.




2001 A Kabul movie theater opens for the first time in five years.




2001 US President George W. Bush signs the new air security bill federalizing airport inspectors.

2001


2002


2002


2003


2003


2004


2004


2004


2004









Visit:
Visit:

Click Here to email the History: One Day At a Time webmaster.