November 24


1624 Dutch navigator Abel Tasman discovers Van Dieman's Land; now known as Tasmania.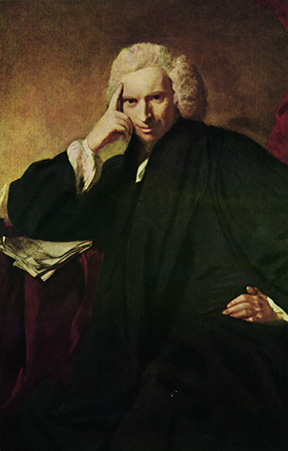 1713 Birth: Laurence Sterne, author. His novel, Tristam Shandy, will be one of Thomas Jefferson's favorite reads.




1784 Birth: Zachary Taylor, 12th US President 1849-50. "...Zachary Taylor was born on November 24, 1784, to a landed family of planters. His family's fortunes grew, and by 1800, they owned 10,000 acres in Kentucky and a number of slaves. He knew as a child that he wanted a military career. In 1808, he received his first commission as an officer, becoming commander of the garrison at Fort Pickering, the site of modern-day Memphis. He was transferred from one frontier post to another in a career that built his professional reputation but made his personal life difficult. In 1810, he married Margaret Mackall Smith, the daughter of a prominent Maryland family. She followed him from post to post as their four daughters were born. The family finally settled in Louisiana, where Taylor assumed command of the fort at Baton Rouge. Taylor won fame as an "Indian fighter" in the present-day states of Wisconsin, Minnesota, Mississippi, Oklahoma, Kansas, Louisiana, Arkansas, Florida, and Texas. Although he frequently fought Native Americans, he also protected their lands from invading white settlers. He believed that the best solution for coexistence between settlers and Native Americans was a strong military presence to keep the two sides apart. In 1845, Texas was granted statehood. Mexico disputed lands along the new state's border, and President James Knox Polk ordered Taylor and his troops into the contested area, a deployment that ignited the Mexican-American War. After winning two decisive encounters, Taylor, facing overwhelming odds, triumphed in a battle against the Mexican General Santa Anna at Buena Vista. When the smoke cleared, Taylor's army of 6,000 had defeated a Mexican force of 20,000, and Zachary Taylor, "Old Rough and Ready," as he was known because of his willingness to share his troops' hardships, was a national hero..."




1859 Charles Darwin's, The Origin of the Species, popularizing his controversial Theory of Evolution, is first published.




1864 Birth: Henri de Toulouse Lautrec, French Painter.




1874 Joseph F. Glidden, a farmer from De Kalb, Illinois receives a patent; an improvement on Michael Kelly's 1868 design for barbed wire. In 1873 and 1874, patents were issued for various designs to strengthen Kelly's invention, but the recognized winner in this series of improvements is Glidden's simple wire barb locked onto a double-strand wire. Glidden's invention makes barbed wire more effective not only because he describes a method for locking the barbs in place, but also because he develops the machinery to mass-produce the wire. His invention also survives court challenges from other inventors. Glidden's patent, prevailing in both litigation and sales, is soon known as 'the winner.' Today, it remains the most familiar style of barbed wire. (Bradley)




1877 Birth: Alben Barkley, 35th Vice President of the US 1949-1953.

1889 Birth: Kurt Freiherr von Schroeder, Banker, president of Cologne Chamber of Industry and Commerce. Will arrange the meeting between Hitler and Papen that will lead to Schleicher's ouster. SS honorary brigadier general.

1891 Birth: Max Amann, Adolf Hitler's WW1 company sergeant and one of his closest comrades during and after the First World War. Hitler even wrote to him while away on leave. Amann will join the NSDAP in 1921 and later that same year will become the Party's first business manager. He will become publications manager of the Franz Eher Publishing House, the Party publishing house, in 1922. After November 1933, Amann will serve as President of the Reich Press Chamber and will be largely responsible for developing the Party's giant newspaper trust by plundering non-Nazi newspaper chains, gradually eliminating all independent publishing. Amann will be sentenced to two and one-half years in prison by a Munich court on September 8, 1948, and two months later the Central-de-Nazification Court will impose ten years' labor camp on him as a "Major Offender." His property and holdings will be expropriated in 1949 and in 1963 he will die in poverty in Munich.

1901 Birth: William Henry Vanderbilt, politician, Governor of Rhode Island 1939-1941.

1914 WW1: Lance Corporal Hitler sees action at Ypres as a Dispatch Runner with Regimental HQ, 16 Bavarian Infantry Regiment. (Maser)




1933 A law for the protection of animals is passed by the Hitler's Reich under Hermann Goering's leadership. This law explicitly states that it is designed to prevent cruelty and indifference of man towards animals and to awaken and develop sympathy and understanding for animals as one of the highest moral values of a people. The soul of the German people should abhor the principle of mere utility without consideration of the moral aspects. The law further states that all operations or treatments which are associated with pain or injury, especially experiments involving the use of cold, heat, or infection, are prohibited, and can be permitted only under special exceptional circumstances. Special written authorization by the head of the department is necessary in every case, and experimenters are prohibited from performing experiments according to their own free judgment. Experiments for the purpose of teaching must be reduced to a minimum. Medicolegal tests, vaccinations, withdrawal of blood for diagnostic purposes, and trial of vaccines prepared according to well-established scientific principles are permitted, but the animals have to be killed immediately and painlessly after such experiments. Individual physicians are not permitted to use dogs to increase their surgical skill by such practices. National Socialism, the law says, regards it as a sacred duty of German science to keep the number of painful animal experiments to a minimum.

1933 Holocaust: Jewish students are beaten and harassed at a number of Hungarian universities.




1937 Hjalmar Schacht, after a bitter argument with Hitler, is removed as German minister of the economy and is replaced by Walter Funk. Schacht remains president of the Reichsbank.

1938 Holocaust: The Danzig Senate introduces legislation resembling the Nuremberg Laws for Jews still living in the Nazi-dominated "Free City."

1938 Holocaust: Das Schwarze Korps, an SS periodical, claims that it would welcome the founding of a Jewish state. The German people are not in the least inclined to tolerate in their country hundreds of thousands of criminals, who not only secure their existence through crime, but also want to exact revenge... In such a situation we would be faced with the hard necessity of exterminating the Jewish underworld... The result would be the actual and final end of Jewry in Germany, its absolute annihilation. (Architect)




1940 WW2: Prime Minister Tuka of the German puppet state of Slovakia joins the Tripartite Pact powers (Italy, Germany, Japan and other lesser powers) in a meeting in Berlin. Antonescu departs Berlin.




1941 Holocaust: Theresienstadt, the largest of the new concentration camps in what had been Czechoslovakia, is established. (Atlas)




1942 Stalingrad: Goering declares that he can keep Paulus supplied by air. Paulus estimates that he requires 750 tons day. The Luftwaffe, however, simply does not correctly estimate the number of transport aircraft needed to maintain this, and only one of the seven airstrips an Stalingrad has a night landing capability. Goering's boast is therefore totally unrealistic. Nevertheless this decides Hitler that Paulus must remain where he is rather than break out to the west. (Messenger)




1943 WW2: President Roosevelt, enroute to the Tehran Conference in Iran, stops off at Cairo for a four-day conference with Chiang Kai-shek and Churchill. Churchill is said to have been surprised that Roosevelt treated China as if it had the full status of a great power. (Freedman)




1944 Holocaust: Himmler issues orders to close the remaining crematorium at Auschwitz, and gives instruction to destroy any remaining evidence. (Apparatus)

1944 Diary of Leon Gladun: (Italy) We fired a last shell just for propaganda. Was this a rear guard action or a vacation? We really aren't sure what it was. In any case it was a waste of time as there wasn't anywhere we could take off to. Next we returned to our previous position where Gun Group B was. Our battery was stationed at a school some 6 kilometers from our unit. Doing nothing we thus waited almost till the holidays and we were anticipating spending them here.




1963 The first live murder on TV. Lee Harvey Oswald, charged with the murder of President Kennedy, is shot dead by mob-connected night club owner Jack Ruby, in Dallas.




1971 A hijacker calling himself D.B. Cooper parachutes from a Northwest Orient Airlines 727 into a raging thunderstorm over Washington State, with $200,000 in ransom money in his possession. The chain-smoking Cooper, and in his mid-forties, commandeers the aircraft shortly after takeoff from Portland, Oregon, showing a flight attendant something that looks like a bomb and informing the crew that he wants $200,000, four parachutes, and 'no funny stuff.' The plane lands at Seattle-Tacoma International Airport, where authorities meet Cooper's demands and evacuate most of the passengers. Cooper then demands that the plane fly toward Mexico at a low altitude and orders the remaining crew into the cockpit. At 8.13pm as the plane flies over the Lewis River in southwest Washington, the plane's pressure gauge records Cooper's jump from the aircraft. Wearing only wraparound sunglasses, a thin suit, and a raincoat, Cooper parachutes into a thunderstorm with winds in excess of 100 mph and temperatures well below zero at the 10,000-foot altitude where he begins his fall from the planes lowered stairway. The storm prevents an immediate capture, and most authorities assume he expired during his apparently suicidal jump.




No trace of Cooper is found during a massive search. In 1980, an eight-year-old boy will uncover a stack of nearly $5,880 of the ransom money in the sands along the north bank of the Columbia River, five miles from Vancouver, Washington. Cooper left several lasting contributions ... the mystery: why did he do it, did he survive, and if so, where did he go and what did he do with the rest of the money; and a new aircraft design called the 'Cooper Vane,' a device that prevents the tail stairways on Boeing 727s from being lowered while in flight. (Bradley)





1986 The American Eagle silver dollar, like its gold counterpart, sells out on its first day of issue. An additional 250,000 coins are also ordered this day by coin dealers.

2001 More than 1,000 defecting Taliban fighters are embraced by Northern Alliance soldiers on the front lines near Konduz.




2001 With the northern Afghanistan city of Konduz on the brink of surrender, the allies focus on the Taliban's spiritual center of Kandahar. According to UK news sources, British paratroopers are on 48 hours notice, and will join some 25,000 elite American paratroopers from the 101st and 82nd Airborne Divisions, who intend to encircle Kandahar.




2001 A senior Taliban official, Mullah Mohammed Khaqzar, appears in the capital of Kabul and announces he is defecting. Khaqzar declares, "The Taliban did not concentrate on peace."

2001


2002


2003


2004


2004


2004


2004


2004









Visit:
Visit:

Click Here to email the History: One Day At a Time webmaster.