November 25


2348BC According to Archbishop Ussher's Old Testament chronology, the Great Deluge, or Noah's Flood, begins on this date.

1357 Charles IV issues a letter of protection for the Jews of Strasbourg Alsace.




1715 The first English patent granted to an American is issued this day. Thomas Masters receives a patent for processing (cleaning and curing) Indian corn.




1742 In New York, David Brainerd, 24, is approved as a missionary to the New England Indians by the Scottish Society for the Propagating of Christian Knowledge (SPCK). Brainerd will work heroically from April 1743 to November 1746, before advancing tuberculosis eventually forces him to relinquish his work. (Bradley)




1758 French-Indian War: Britain captures Fort Duquesne (Pittsburgh).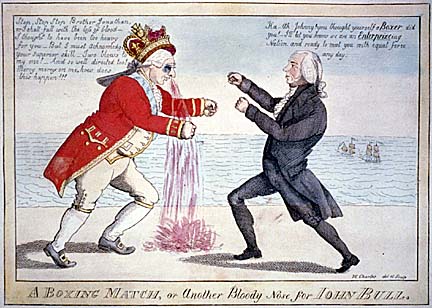 1783 More than 6,000 British troops evacuate New York City after signing the peace treaty ending the Revolutionary War.

1835 Birth: Andrew Carnegie, industrialist, philanthropist, eccentric.




1841 Amistad: 35 Amistad survivors are expatriated to Africa.




1844 Birth: Carl Benz, automobile pioneer.




1846 Birth: Carry Nation, temperance leader, social reformer, scourge of barkeepers and drinkers. (Bradley)

1849 Birth: Felix Klein, German mathematician.




1863 US Civil War: Union forces end the siege of Chattanooga with the Battle of Missionary Ridge, Tennessee.

1864 British statesman Benjamin Disraeli declares in a speech: 'Man is a being born to believe, and if no church comes forward with all the title deeds of truth, he will find altars and idols in his own heart and his own imagination.' (Bradley)

1864 US Civil War: A Confederate plot to burn New York City is thwarted.

1867 Alfred Nobel invents dynamite.




1876 Great Sioux War: Colonel Ronald MacKenzie destroys Cheyenne Chief Dull Knife's village, in the Bighorn Mountains near the Red Fork of the Powder River.

1884 John B. Mayenberg of St Louis patents evaporated milk.




1885 Death: Thomas A. Hendricks, 21st Vice President, at 66, just 8 months after taking office.




1893 Birth: Robert Ripley, illustrator (Believe it or Not).




1894 The Greenback (Independent) Party is organized in Indianapolis.

1895 Birth: Anastas I. Mikoyan, in Armenia, member of the Supreme Soviet.

1901 Japanese Prince Ito arrives in Russia to seek concessions in Korea.




1900 Birth: Helen Gahagan Douglas, Richard Nixon's first victim.




1900 Birth: Rudolf Hoess, in Baden-Baden. He will serve at age 15 in the German army at the Turkish front during WW1. Will meet Himmler at General Ludendorff's apartment in Munich in 1921-22. After joining Nazi party in 1922, Hoess will serve a prison sentence from 1923 to 1928 for a political murder. He will join the SS in 1933 and be promoted in 1942 to SS lieutenant colonel. Hoess will be the commandant of the concentration camp Auschwitz from 1940 to 1943, and during the summer of 1944. Hoess will be proud of his work and brag large numbers at his trial in Poland, where he will be sentenced to death and hanged outside his former home at Auschwitz in 1947.

1913 Woodrow Wilson's daughter Jessie is married in the White House.

1914 WW1: Nov 25-Dec 13 Lance Corporal Hitler fights in the trenches in Flanders as a Dispatch Runner with Regimental HQ, 16 Bavarian Infantry Regiment. (Maser)

1914 WW1: German Field Marshal Fredrich von Hindenburg calls off the Lodz offensive 40 miles from Warsaw, Poland. The Russians have lost 90,000 to the Germans' 35,000 in two weeks of fighting.




1914 WW1: The battleship HMS Bulwark is blown to pieces off the coast of Sheerness, with the loss of 800 lives.

1915 The almost dormant Ku Klux Klan is revived in Atlanta, Georgia, by Colonel William J. Simmons.

1917 Russian Revolution: A Constituent Assembly is elected in Russia. Few of his opponents appreciate Lenin's political boldness, audacity, and commitment to shaping a Communist Russia (November 12, O.S).

1918 Chile and Peru sever relations.




1921 Hirohito becomes regent of Japan.

1923 Transatlantic broadcasting from England to America commences for the first time.

1928 Communist demonstrations break out in Bucharest.

1930 An earthquake in Shizouka, Japan kills 187 people, and 690 earthquake shocks are recorded in Ito, Japan.

1933 The League to Combat Antisemitism opens its fourth annual congress in Paris.




1935 Birth: Gloria Steinem, in Toledo, Ohio, feminist, author.

1935 King George II, restored to his throne by a referendum, returns to Greece after 12 years of exile.

1936 Zionism: Chaim Weizmann testifies before the Peel Commission in Palestine.




1936 The Anti-Comintern Pact, an agreement between Japan and Germany to collaborate in opposition to the spread of Communism, is signed. Mussolini will join in November 1937, extending the Axis from Rome to Tokyo.

1936 Holocaust: Dr. Ritter, a psychologist and psychiatrist, begins his work on Gypsies in the Section for Research on Race-hygiene and Population Biology in the Reich Department of Health in Berlin, funded by the DFG. (Science)

1939 Birth: Martin Feldstein, economist; winner of the 1977 John Bates Clark Medal.

1939 WW2: Germany reports four British ships sunk in the North Sea, but London denies the claim.


1940 Birth: Richard Furrer, in Worgl, Germany, astronaut (STS 22).




1941 WW2: The British battleship Barham is sunk by a German U-boat off Sollum killing 848.

1941 Church and Reich: The Bishops of Cologne and Paderborn recommend that "non-Aryan" or "half-Aryan" priests and nuns volunteer to accompany the German deportees in order to hold services and provide religious instruction for the children. (Lewy)

1941 Holocaust: Regulations are issued by the German government concerning confiscation of the property of Jews who are deported. (Eyes)




1942 Holocaust: 531 Jewish women and children are seized in Norway and deported from Oslo to Auschwitz. As many as 930 Norwegian Jews escape into Sweden. Of the 740 Jews deported from Norway, only 12 will survive the war. (Atlas)

1946 The US Supreme Court grants the Oregon Indians land payment rights from the US government.

1947 The Big Four meet to discuss the German and European economy.




1947 New Zealand accedes to the Statute of Westminster, and became a dominion.

1947 The American Motion Picture industry votes to blacklist ten professionals who are held in contempt of Congress. They had refused to declare under oath that they are not Communists. The barring is an unprecedented act of self-censorship. The blacklisted members, referred to as the Unfriendly Ten, are among the most talented and creative writers, directors and actors in the industry. They are deprived of the right to work, though they have been found guilty of nothing. A group of Hollywood's top celebrities will soon band together to protest the unfair blacklisting, among them John Huston, Humphrey Bogart, Lauren Bacall, Edward G. Robinson, Gene Kelly, Judy Garland, Burt Lancaster, William Wyler, Sterling Hayden, Billy Wilder, Philip Dunne, Ira Gershwin, and Jane Wyatt. A petition with 500 signatures will eventually be sent to Washington. (Bradley)

1951 Korea: A truce line between UN troops and North Korea is mapped out at the peace talks in Panmunjom, Korea.

1955 The Interstate Commerce Commission bans segregation in interstate travel.

1957 President Eisenhower suffers a mild stroke, impairing his speech. VP Richard Nixon, contrary to the fears of his political opponents, handles the affairs of state with quiet dignity until Ike recovers.

1958 Senegal becomes an autonomous state in the French Community.




1960 Birth: John F. Kennedy Jr. Jackie Kennedy's second child, the baby is only 6 lbs. 3 ozs. at birth and is initially kept in an incubator.

1960 The end of the radio drama occurs this day as CBS radio axes five serials soap operas from the airwaves; The Second Mrs. Burton, after 14 years, Young Doctor Malone, Whispering Streets, after 8 years, Right to Happiness, after 21 years and Ma Perkins after 27 years. In 1940, the high point for these radio programs, there were as many as 45 on the air each day. (Bradley)




1963 US President John F. Kennedy is buried with full military honors at Arlington National Cemetery, three days after his assassination.




1964 Eleven nations give a total of $3 billion to rescue the value of the British currency.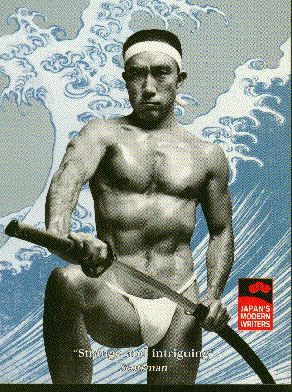 1970 Japanese writer Yukio Mishima commits public ritual suicide in Tokyo, a protest against the westernization of Japan and the weakness of its post-WW2 constitution.

1971 The Nam: Denmark and Norway become the first NATO members to establish full diplomatic relations with North Vietnam.

1973 Greek President George Papadopoulos is ousted in a bloodless military coup.


1973 Maximum speed limits in the United States are cut to 55mph by an act of congress; an energy conservation measure that is also intended to save an estimated 9,000 lives each year.

1974 The Irish Republican Army is outlawed in Britain following the deaths of 21 people in a pub bombing in Birmingham three days previously.




1975 The Netherlands grant Surinam independence.

1983 Syria and Saudi Arabia announce a cease-fire in the PLO civil war in Tripoli.

1983 The world's greatest robbery, $25,000,000 of gold, is stolen from Heathrow, England.




1986 Iran-Contra: John Poindexter resigns as US national security adviser and Lieutenant Colonel Oliver North is dismissed from the National Security Council. President Ronald Reagan announces the Justice Department's findings concerning the Iran-Contra affair; secretary Fawn Hall smuggled important documents out of Lieutenant Colonel Oliver North's office. (Bradley)

1988 A Convention on the exploitation of Antarctic mineral resources is signed.

1990 Poland's first direct presidential elections leave Lech Walesa facing a runoff against emigre businessman Stanislaw Tyminski. President Tadeusz Maziwoecki is knocked out of the race.

1992 The Czech parliament votes to split the country into separate Czech and Slovak republics from 1 January 1993.

1995 Ireland votes to legalize divorce in the closest result in the nation's polling history, a margin of less than 1 percent.

1996 A federal task force is sent to St. Petersburg, Florida, following riots triggered by a white police officer shooting a black car theft suspect.

1997 Ron Carey, president of the International Brotherhood of Teamsters, resigns amid questions about his management of union funds.

2000 The World Climate Conference ends without a deal after it appears that the US and Europe are on the brink of a major agreement on cutting greenhouse gases.


2001 A Massachusetts biotechnology company announces that it has created the first-ever human embryos by cloning. President Bush says later he considers the work on human cloning to be immoral.




2001 Thousands of Afghan and foreign defenders of Kunduz surrender peacefully as Northern Alliance troops enter their last northern citadel.




2001 Foreign Taliban prisoners overpower their Northern Alliance guards at a prison near Mazar-e-Sharif, triggering a fierce gun battle that kills hundreds and is put down only after US air and ground forces are called in. An Alliance spokesman says the prisoners "were all killed and very few were arrested." Washington officials confirm that a CIA official was wounded in the jailbreak attempt.




2001 The Northern Alliance claims to have seized control of Konduz, the Taliban's last stronghold in northern Afghanistan.


2001 Hundreds of US marines land by helicopter near the southern city of Kandahar, and are reportedly to be followed by hundreds more from navy ships in the Arabian Sea.




2001 In an interview President Bush talks about steps beyond Afghanistan and singles out Iraq's Sadam Hussein. Bush declares "Sadam is evil. I think he's got weapons of mass destruction, and I think he needs to open up his country to let us inspect." Bush also cites Syria as a state that needs to "take a hard look at some of the groups in their country."

2001 Bonn Germany prepares for UN-sponsored talks with Western diplomats and key Afghani leaders on the make up of the post war Afghanistan government.

2001 Burhanuddin Rabbani, former Afghan president and leader of the Northern Alliance, suggests that there may be a place for the Taliban in the future Afghan government.



2002


2003


2004


2004


2004


2004



2004









Visit:
Visit:

Click Here to email the History: One Day At a Time webmaster.