November 26


1539 The monastery at the Fountains Abbey in England is surrendered to the crown. It is the richest of the Cistercian houses, prior to the time of the Dissolution of all monasteries in England, under the reign of Henry VIII.




1607 Birth: John Harvard, in England, clergyman, scholar, major benefactor to Harvard University; will donate his library and half his estate.




1703 The Great Storm: An estimated 8,000 people are killed in England as the Thames and Severn rivers flood and the first Eddystone Lighthouse is swept away.

1716 A lion is exhibited in America for the first time, in Boston.

1775 US Revolutionary War: The newly formed American Navy begins using chaplains within its regular service.




1778 English explorer Captain James Cook discovers Maui in the Sandwich Islands (Hawaii). "...Cook sailed west to check his recently acquired information but terrible weather and high seas stopped him. He could just see Umnak Island when, on the 29th (Oct) near Bogoslof Islet, Cook turned and, having passed Unalska Island again, sailed through Unalga Pass out into the Pacific.




The ships headed south and on November 26th, after an uneventful passage, they were off the coast of Maui in the Hawaiian Islands. The Resolution and the Discovery sailed along the north coast of Maui to stand off Kahulu from where many canoes came to visit the ships. After moving east to be near the northeast point of the island, Cook was visited by Kalani'opu'u, the King of the Island of Hawaii, and by Kamehameha, the future King of the whole Hawaiian chain. Cook decided to visit Hawaii Island and as he approached..."




1789 President George Washington invites all Americans to dinner as he proclaims this date to be the first national Thanksgiving Day holiday. "WHEREAS it is the duty of all nations to acknowledge the Providence of Almighty God; to obey His will, to be grateful for His benefits, and humbly to implore His protection and favor; and, WHEREAS both Houses of Congress have by their joint committee requested me to recommend to the people of the United States a day of public Thanksgiving and prayer, to be observed by acknowledging with grateful hearts the many signal favors of Almighty God, especially by affording them an opportunity to establish a form of government for their safety and happiness: Now, therefore, I do recommend and assign Thursday, the 26th day of November next, to be devoted by The people of these States to the service of that great and glorious Being who is the beneficent author of all the good that was, that is, or that will be, that we may then all unite in rendering unto Him our sincere and humble thanks for His kind care and protection of the people of this country previous to their becoming a nation; for the signal and manifold mercies and favorable interposition's of His Providence, which we experienced in the course and confusion of the late war; for the great degree of tranquility, union and plenty, which we have since enjoyed; for the peaceable and rational manner in which we have been enabled to establish constitutions of government for our safety and happiness, and particularly the national one now lately instituted; for the civil and religious liberty with which we are blessed and the means we have of acquiring and diffusing useful knowledge; and in general for all the great and various favors which He hath been pleased to confer upon us. And, also that we may then unite in most humbly offering our prayers and supplications to the Great Lord and Ruler of Nations, and beseech Him to pardon our national and other transgressions, to enable us all, whether in public or private stations, to perform our several and relative duties properly and punctually, to render our National Government a blessing to all the people by constantly being a government of wise, just and constitutional laws, discreetly and faithfully executed and obeyed, to protect and guide all sovereigns and nations (especially such as have shown kindness to us) and to bless them with good government peace and concord. To promote the knowledge and practice of true religion and virtue, and the increase of science among them and us, and generally to grant unto all mankind such a degree of temporal prosperity as He alone knows to be best."

1793 The Republican calendar replaces the Gregorian calendar in France.

1832 A horse-drawn streetcar is used for the first time to carry passengers in the United States. Introduced in New York on Fourth Avenue between Prince Street and 14th Street, the fare is 12 and a 1/2 cents.




1832 Birth: Mary Edwards Walker, US doctor, women's rights leader.

1861 US Civil War: At Wheeling, a convention adopts a constitution for the new state of West Virginia.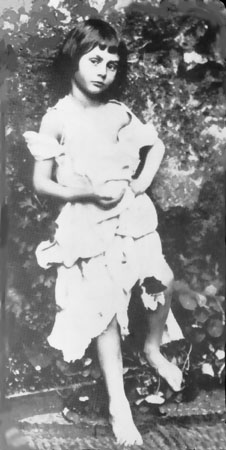 1865 Charles L. Dodgson, whose pen name is Lewis Carroll, sends a handwritten manuscript to 12-year-old Alice Liddel (above) as a Christmas present. Titled Alice's Adventures Underground, it will eventually be renamed Alice in Wonderland and Through the Looking Glass.

1867 The refrigerated railroad car is patented by J. B. Sutherland of Detroit, Michigan.

1894 Birth: Norbert Wiener, US mathematician, will discover cybernetics.

1895 The Hawaiian Sugar Planters Association is formed.




1917 Russian Revolution: The Russian revolutionary government abandons the war effort after tens of thousands of Russian soldiers desert in droves, lured by promises of "land, peace, bread."


1922 The tomb of The Boy King, Tutankhamen, is unearthed in Egypt by Lord Carnarvon of England and Howard Carter of the United States.




1922 Birth: Charles M. Schulz, cartoonist.




1924 Birth: George Segal, in New York, sculptor.

1924 The Mongolian People's Republic is proclaimed.

1934 The World Nonsectarian Anti-Nazi Boycott Association is founded.

1935 Clement Atlee becomes leader of the British Labour Party.

1935 Holocaust: The Nazi racial office rules that the prohibition of racially mixed marriages incorporated in the "Law for the Protection of German Blood and Honor," applies equally to Gypsies. (Edelheit)


1937 Holocaust: Nazis begin "Aryanizing" Jewish business in Danzig.

1938 The Russian-Polish trade and nonaggression pact is renewed.




1940 WW2: The Belgian Congo declares war on Italy.




1941 FDR signs a bill officially establishing the fourth Thursday in November as Thanksgiving Day. The tradition of celebrating the holiday on Thursday dates back to the early history of the Plymouth and Massachusetts Bay colonies, when post-harvest holidays were celebrated on the weekday regularly set aside as "Lecture Day," a midweek church meeting where topical sermons were presented. A famous Thanksgiving observance occurred in the autumn of 1621, when Plymouth governor William Bradford invited local Indians to join the Pilgrims in a three-day festival held in gratitude for the bounty of the season. Thanksgiving became an annual custom throughout New England in the 17th century, and in 1777 the Continental Congress declared the first national American Thanksgiving following the Patriot victory at Saratoga. In 1789, President George Washington became the first president to proclaim a Thanksgiving holiday, when, at the request of Congress, he proclaimed 26 November, a Tuesday, as a day of national thanksgiving for the US Constitution. However, it was not until 1863, when President Abraham Lincoln declared Thanksgiving to fall on the last Thursday of November, that the modern holiday was celebrated nationally. With a few deviations, Lincoln's precedent was followed annually by every subsequent president until 1939. In 1939, Franklin D. Roosevelt departed from tradition by declaring 23 November, the next to last Thursday that year, as Thanksgiving Day. Considerable controversy surrounded this deviation, and some Americans refused to honor Roosevelt's declaration. For the next two years, Roosevelt repeated the unpopular proclamation, but on this day he admits his mistake and signs a bill into law officially making the last Thursday in November the national holiday of Thanksgiving Day.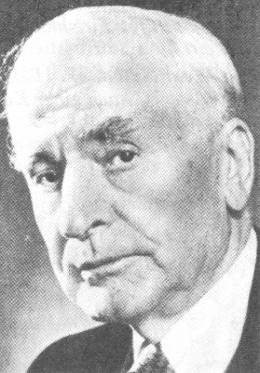 1941 US Secretary of State Cordell Hull formally reiterates the US position, saying that Japan must withdraw from China and Indochina (Vietnam), recognize the regime of Chiang Kai-Shek in China, renounce all territorial expansion, and accept the Open Door policy of equal commercial access to Asia. Note: US cryptographers have already broken Japan's major diplomatic code and US authorities know full well that rejection of Japan's minimum demands will probably lead to war.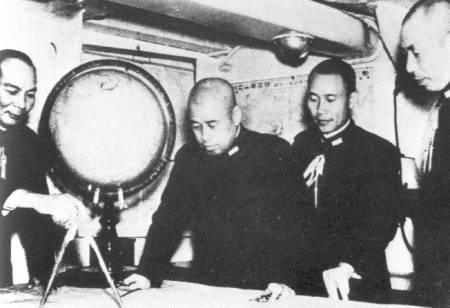 1941 A Japanese fleet of six aircraft carriers, commanded by Vice Admiral Chuichi Nagumo, leaves Hitokapu Bay under strict radio silence. The surprise attack is Admiral Isoroku Yamamoto's idea. The Commander in Chief of the Japanese Combined Fleet had been stewing over the idea since November 1940, two months after Japan signed the Tripartite Pact that aligned them with Germany and Italy. Yamamoto's Pearl Harbor idea was inspired by two things: a prophetic book and a historic attack. The book was The Great Pacific War, written in 1925 by Hector Bywater, a British naval authority. It was a realistic account of a clash between the United States and Japan that begins with the Japanese destruction of the US fleet and proceeds to the Japanese attacks on Guam and the Philippines. To Yamamoto, the book's plot almost seemed like a blueprint for war. And when the Royal Air Force attacked and successfully debilitated the Italian fleet at Taranto on 11 November 1940, Yamamoto was convinced that Bywater's fiction could become reality. He started making plans at once. Yamamoto, who studied English at Harvard University, did not underestimate the Americans. He said that if "hostilities break out between Japan and the United States, it would not be enough that we take Guam and the Philippines . . . we would have to march into Washington and dictate the terms of peace in the White House." He understood this would be virtually impossible but also believed that waiting for the Americans to strike first would be playing into US strengths. Planning the Pearl Harbor attack and organizing the First Air Fleet took up much of 1941. When the fleet finally sails on this day, the mood is tense. The director of the First Fleet, Vice Admiral Nagumo, not only lacks experience with naval aviation but openly opposes the attack. Yamamoto sits in his flagship headquarters in Japanese waters, anxiously awaiting the results of his Pearl Harbor brainchild.




1942 Secret Diary of Anti-Hitler Conspirator Ulrich von Hassel: (Ebenhausen) "Further drop in the barometer. Stalingrad has begun to play a part like that of Verdun. The prospects of a new winter campaign with the enemy suffering heavy damages and battling against great difficulties are becoming more and more certain. However, the air raids are getting heavier, now also in Munich. There is absolutely no help to be expected from the alleged temper of the people (fury against Hitler). We are the oddest mixture of heroes and slaves. The latter applies particularly to the generals, who have succeeded absolutely brilliantly in reducing their own authority to nil, particularly towards Hitler. After the failures in the East he raged like a madman, for, of course, when things go wrong, it is not "the greatest strategic genius of all time" that is in command, but "the generals." Sauerbruch, who visited him recently, thought him old and wasted. He apparently interspersed the conversation with strange unconnected mutterings (as: "I must go to India", or, "For every dead German, ten of the enemy must die."). Sauerbruch was convinced that he is now undoubtedly insane."




1942 Stalingrad: Hitler orders Sixth Army to stand fast. (Messenger)




1942 WW2: An article in an SS periodical, the Schwarze Korps, states that in the Napola, SS preparatory schools "pupils learn how to kill and how to die." When inaugurating a new Napola, Himmler reduced the doctrine to its lowest common measure: "Believe, obey, fight; that is all." Later, if proven worthy, students were admitted to the Burgs (Ordenburgs) for further SS training and education. (Pauwels)

1943 WW2: Tarawa is taken by the Marines. Only 17 Japanese and 129 Korean workers survive out of the original garrison of 5,000.

1944 WW2: The port of Antwerp is reopened and the Germans begin attacking it with their new V-1 and V-2 rockets.

1949 India's Constituent Assembly passes the country's constitution; it will come into force two months later when India becomes a British Commonwealth Republic.

1950 Korea: China enters the Korean conflict, sending troops across Yalu River in a counteroffensive against soldiers from the United Nations, the United States and South Korea.




1965 France launches its first satellite, the 92lb (42kg) A1-capsule Asterix, becoming the third country in space.

1966 French President Charles De Gaulle opens the world's first tidal power station at the Rance estuary in Brittany, France.

1967 The People's Republic of South Yemen is proclaimed in Aden by the National Liberation Front.

1970 During a 10-day visit to the Philippines, Pope Paul VI is attacked with a dagger by a Bolivian artist dressed as a priest at Manila airport. The pontiff is unhurt and continues his journey.




1973 Watergate: President Nixon's personal secretary, Rose Mary Woods, tells a Federal court that she accidentally caused part of the 18-minute gap in a key Watergate tape.




1975 A federal jury in Sacramento, California, finds Lynette 'Squeaky' Fromme, a follower of Charles Manson, guilty of trying to assassinate President Ford.

1982 Yasuhiro Nakasone is elected Prime Minister of Japan succeeding Zenko Suzuki.

1984 The United States and Iraq restore diplomatic relations, ending a 17-year break.

1987 Rebel guerrillas massacre 16 whites at a mission near Bulawayo, Zimbabwe.

1988 The United States, citing terrorist attacks on Americans, denies a request by PLO leader Yasser Arafat for a visa so he can address a session of the UN in New York.




1988 Pioneer 6 makes its closest approach to Earth since its 1965 launch.

1989 President Alfredo Cristiani announces the suspension of 'all relations' with Nicaragua, accusing the left-wing government there of fanning El Salvador's civil war.

1989 In a national referendum, voters decide that Hungary's next president will be chosen by parliament, following free elections.

1990 Mikhail Gorbachev tells Iraq to get out of Kuwait.

1992 The United States offers to send up to 20,000 US ground troops to civil war-torn Somalia as part of a United Nations force to get relief supplies to the starving populace.

1993 Belgium's first general strike in almost half a century brings industry and transport to a standstill and forces the government to agree to talks with the unions.




1997 The international price of gold in New York City falls to $298 per ounce, the lowest level in 12 years.

2001 The Afghanistan prison revolt, which is crushed on this, it's the third day, claims the life of a CIA operative, Johnny Michael Spann, 32, a former US Marine captain; the first US combat casualty of the war. Five other Americans are injured.

2001 Tapes are released revealing the last minutes of Flight 93. The hijackers are heard screaming at each other while the sounds of plates and metal trays crash repeatedly against the cockpit door. The hijacker at the controls tried to knock the passengers of their feet by putting the plane into a steep dive. Flight 93 crashed into a field in Pennsylvania after the hijackers were rushed by heroes aboard the flight.




2001 After a 12 day siege, and summary executions of Taliban soldiers, Konduz is finally in the hands of the Northern Alliance. Several Taliban troops reportedly escape westward from Konduz.

2001 Five hundred US marines fly into southern Afghanistan by helicopter, and seize an airstrip within striking distance of Kandahar, the Taliban's last stronghold. US air strikes pound a convoy of Taliban troops and vehicles near the US desert base near Kandahar.




2001 Over 200 Russian personnel arrive at Bagram airport near Kabul to establish a "humanitarian center."




2001 The FBI plans to acquire DNA samples from Osama bin Laden's relatives.




2001 Talks on Afghanistan's future continue at a hilltop hotel near Bonn, Germany.

2001


2001


2002


2002


2003


2004


2004


2004


2004









Visit:
Visit:

Click Here to email the History: One Day At a Time webmaster.