November 29


1644 The Massachusetts General Court issues a call for local pastors to learn the dialects of neighboring Indian tribes, as an aid toward converting them to the Christian faith.




1760 Major Roger Rogers takes possession of Detroit on behalf of Britain.

1787 Louis XVI promulgates an edict of tolerance, granting civil status to Protestants.




1803 Birth: Christian Doppler, Austrian physicist; will be best known for his explanation of perceived frequency variation of sound and light waves, known as the Doppler effect.




1811 Birth: Wendell Phillips, women's suffrage, antislavery, prison reformer.




1835 Birth: Chinese Empress Dowager Tz'u Hsi.

1849 Birth: Sir Ambrose Fleming, English electrical engineer, inventor of the radio valve diode. The eldest of seven children born to a Congregational minister. Although born in Lancaster his family will move to North London where he will spend most of his early life.




1863 US Civil War: The Battle of Fort Sanders, Knoxville, Tennessee, ends with a Confederate withdrawal.

1864 Colonel John M. Chivington's 3rd Colorado Volunteers massacre Black Kettles' camp of 150 surrendering and disarmed Cheyenne and Arapaho Indians at Sand Creek, Colorado.




1887 The US receives rights to Pearl Harbor, on Oahu, Hawaii.

1890 The first Imperial Diet (Parliament) is opened in Japan. It consists of a House of Peers and a House of Representatives.

1900 Birth: Mildred Elizabeth Sisk, aka Axis Sally, Nazi propagandist.




1902 Birth: Carlo Levi, in Italy, painter, novelist (Of Fear & Freedom).




1903 An inquiry into the US Postal Service demonstrates that the government has lost millions in fraud.


1904 President Theodore Roosevelt pens a letter to his distant cousin Franklin, saying that he approves of Franklin's engagement to the President's niece, Eleanor.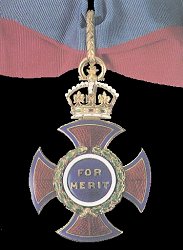 1907 Florence Nightingale is presented with the Order of Merit by Edward VII.

1908 Birth: Adam Clayton Powell Jr., politician and Civil Rights leader.

1911 Birth: Konrad Fuchs, German atomic physicist.

1916 The US declares martial law in the Dominican Republic.


1921 Weimar: Hitler writes a long autobiographical letter to an unidentified doctor. This may have been Dr. Walter Riehl, Austrian leader of the German National Socialist Workers Party (DNSAP). See December 1921 and Biographies.

1923 Weimar: Dr. Stresemann is succeeded by Dr. Marx as German Chancellor.

1923 Weimar: An international commission headed by American banker Charles Dawes is set up to investigate the German economy.




1925 Volkishness: Rudolf Gorsleben founds the Edda Society, an "Aryan" study group, at Dinkelsbühl, in Franconia. Grand Master of the group is Werner von Bülow. Treasurer is Friedrich Schaefer from Mühlhausen, whose wife, Käthe, keeps open house for other occult-völkisch groups which gather around Karl Maria Wiligut (Weisthor) in the early 1930s. Rudolf Gorsleben was Chancellor of the Edda Society and published its periodical German Freedom, later Aryan Freedom. (Roots) Note: Mathilde von Kemnitz, a prolific völkisch writer, who will marry General Ludendorff in 1926, is an active member of the Edda Society.

1933 Holocaust: Jewish stores in Germany are warned not to display Christmas symbols.




1936 Zionism: The National Council for Palestine, located in New York, urges the Peel Commission to insist on Britain honoring its obligation to establish a Jewish homeland in Palestine.

1936 Soviet Prime Minister Vlacheslav Molotov denounces the Nazi persecution of German Jews. Antisemites claim Molotov and Stalin are both married to Jewesses.

1937 Pro-Nazi Sudeten German deputies resign en masse from the Czech parliament, precipitating a national crisis. (Edelheit)

1938 Holocaust: Goering tells Hugo Rothenberg, a Danish Jew who had earned Goering's gratitude two decades earlier, that under all circumstances the Jews will have to leave Germany and recommends a foreign loan to finance their emigration. Goering warns him that Germany naturally has other ideas in case emigration does not work. He does not spell out their nature. (Architect)


1939 WW2: The USSR forces Soviet citizenship on all residents of Polish territory under their control.

1932 Birth: Jacques Chirac, President of France.

1939 WW2: The USSR breaks off diplomatic relations with Finland prior to a Soviet attack on the country. Soviet planes bomb an airfield at Helsinki.




1942 WW2: Americans react to yesterdays shocking news from the Office of Price Administration (OPA) that coffee will be rationed. Rationing had begun as a voluntary crusade. With almost 90 percent of US rubber imports cut off by the Japanese capture of the Dutch East Indies and Malaya, the federal government faced the first of many resource crises. President Roosevelt launched a successful scrap-rubber drive, urging Americans to gather "old tires, old rubber raincoats . . . whatever you have that is made of rubber." Before long, rationing was extended to gasoline and, soon thereafter, food items. About one-third of civilian food items were rationed during the war. Latin American coffee producers exported record shipments during the war years. But shipping demands, as well as increased consumption by civilians and members of the armed forces, led the OPA to issue coffee rationing stamps.

1944 WW2: Albania is liberated from Nazi control.

1945 Yugoslavia is proclaimed a Federal People's Republic under the leadership of Tito.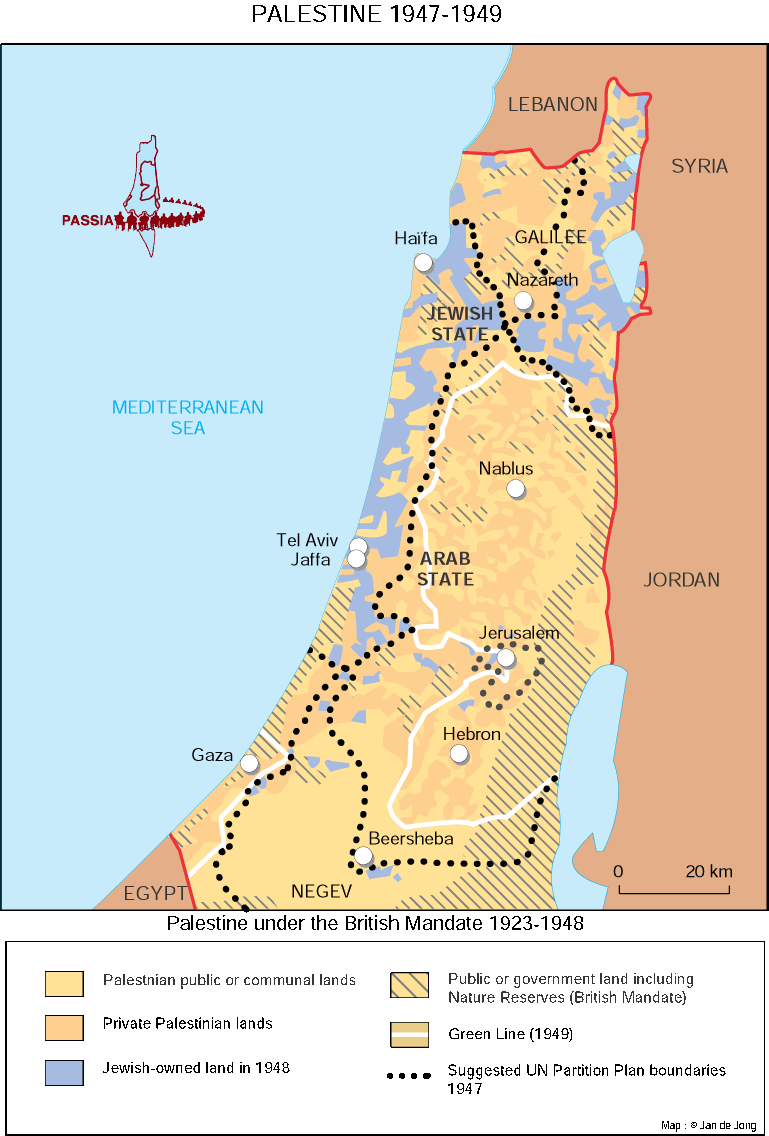 1947 Despite strong Arab opposition, the UN votes for, and approves, Britain's plan for a partition of Palestine and the creation of an independent Jewish state.

1949 The United States announces that it will conduct atomic tests at Eniwetok Atoll in the Pacific.

1951 The first underground atomic explosion is performed at Frenchman Flat, Nevada.

1952 Korea: President-elect Eisenhower, one of whose campaign slogans was 'I'll go to Korea,' visits Korea to assess the war.




1961 Mercury 5 is launched by NASA, with Enos the chimp on board.

1961 Freedom Riders are attacked by a white mob at a bus station in Mississippi.

1962 Algeria bans the Communist Party.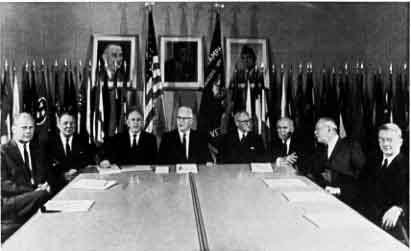 1963 One week after President John F. Kennedy was fatally shot while riding in a motorcade in Dallas, Texas, President Lyndon B. Johnson establishes a special commission, headed by Supreme Court Chief Justice Earl Warren, to investigate the assassination. After ten months of gathering evidence and questioning witnesses in public hearings, the Warren Commission report will be released, concluding that there was no conspiracy in the assassination, either domestic or international, and that Lee Harvey Oswald, the alleged assassin, acted alone. The report will also find that Jack Ruby, the nightclub owner who murdered Oswald on live national television, had no prior contact with Oswald. However, the report will fail to silence conspiracy theories surrounding the event, and in 1979 the House Assassination's Committee will conclude that Kennedy likely was killed as part of a larger conspiracy that probably included members of organized crime.

1964 The Roman Catholic Church in the US replaces Latin with English.

1974 A bill to outlaw the Irish Republican Army becomes law in Britain.

1978 The UN observes an 'international day of solidarity with the Palestinian people,' but it is boycotted by the US and about 20 other countries.

1988 The Emperor Gets Dressed: Soviet leader Mikhail Gorbachev tells a landmark Supreme Soviet session that the country's system of government needs radical change.

1990 Desert Shield: The UN Security Council sets a deadline for military action against Iraq, if Baghdad fails to withdraw from Kuwait by 15 January 1991. It is the first such resolution since UN sponsorship of the Korean War in 1950.

1992 Blacks kill four whites and wound 17 more in an unusual attack at a South African golf club. The attack is the first by blacks against white civilians since the 1990 legalization of antiapartheid groups.

1994 Russian aircraft bomb the Chechen capital of Grozney.

1994 Voters in Norway reject a proposal to join the European Union.

1996 Astronomers announce that an asteroid will pass within 3.3 million miles of Earth. This is considered a 'near miss' in galactic terms.

1997 Misery Deserves Company: Some 28,000 couples gather in Washington, DC's RFK Stadium for a mass wedding performed by the Reverend Sun Myung Moon of the Unification Church.




2001 The Northern Alliance and a group of exiles loyal to the former king, agree to a transitional government to rebuild Afghanistan, until more conclusive talks can be convened in the spring. The Northern Alliance also softens their stance on foreign troops in Afghanistan, saying if the need for help becomes "inevitable" then the Alliance would not oppose an international force.




2001 American warplanes continue to bombard the Taliban's final stronghold in Kandahar. The US bombing is described as some of the most punishing air strikes in the war.

2001


2001


2002


2003


2003


2004


2004


2004


2004









Visit:
Visit:

Click Here to email the History: One Day At a Time webmaster.