NAVIGATION COLUMN
Home Page

Yahoo Groups:
History 1 Day 2
Nuremburg Data


---
Daily History Pages:
---

FAIR USE NOTICE: This site could contain copyrighted material the use of which has not always been specifically authorized by the copyright owner. We are making such material available in our efforts to advance understanding of historical, political, human rights, economic, democracy, scientific, environmental, and social justice issues, etc. We believe this constitutes a 'fair use' of any such copyrighted material as provided for in section 107 of the US Copyright Law. In accordance with Title 17 U.S.C. Section 107, the material on this site is distributed without profit to those who have expressed a prior interest in receiving the included information for research that could include educational purposes. If you wish to use copyrighted material from this site for purposes of your own that go beyond 'fair use', you could most likely need to obtain permission from the copyright owner.


October 1


1781 Birth: James Lawrence, American naval officer, captain of the Chesapeake, hero of the War of 1812.

1795 Belgium becomes part of the French Republic.




1800 The territory of Louisiana, encompassing the entire region of the Mississippi-Missouri River valleys, is ceded by Spain to France in the secret treaty of San Ildefonso. France envisions a great French empire in the New World, and it hopes to use the Mississippi Valley as a major food and trade center. In 1803, economic and political problems will force France to sell the territory to the US.

1869 The World's first official prepaid postcards are issued by the Austrian Post Office.




1880 A new director of the United States Marine Corps Band is named; John Philip Sousa, who composed the Marine Corps hymn, Semper Fidelis.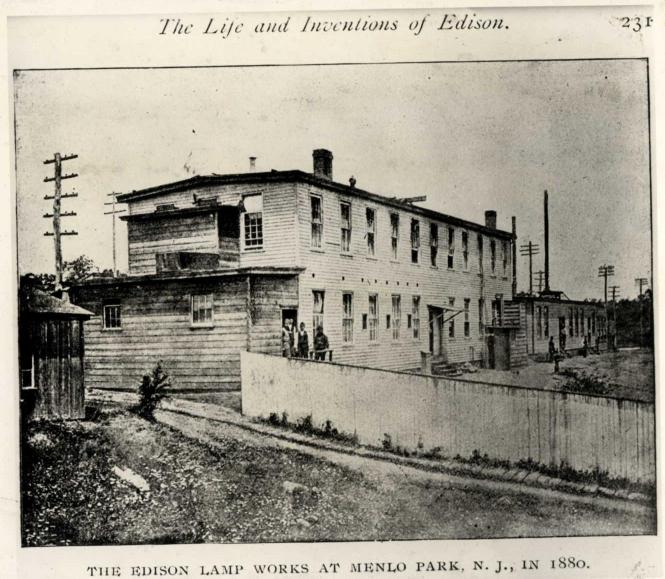 1880 The Edison Lamp Works begin operations in New Jersey to manufacture the first electric light bulbs.

1885 Special delivery mail service begins in the United States.




1887 Baluchistan is declared to be British territory and is merged with India.

1890 Birth: Adolf Wagner, NSDAP member from 1923. Nazi party provincial chief of Munich and Upper Bavaria. Bavarian interior minister after 1933.

1893 "Gotterdammerung" by Guido von List appears in Karl Wolf's East German Review. Wolf is a Pan-German parliamentary deputy and close associate of Georg von Schoenerer.

1896 The US Post Office establishes Rural Free Delivery, with the first routes in West Virginia.




1907 The Panic of 1907 causes runs on banks across America and brings about a collapse of the stock market and the depression of 1907-1908. JP Morgan and friends import $100 million in gold from Europe to help shore up US currency. (Schlesinger I)




1908 Henry Ford and his engineers had struggled for five difficult years to produce a reliable, inexpensive car for the mass market. It isn't until their twentieth attempt, christened the Model T after the twentieth letter in the alphabet, that the fledgling Ford Motor Company hits pay dirt. On this day in 1908, the Ford Model T is introduced to the American public, and Ford's affordable revolution has begun. Affectionately known as the 'tin Lizzy', the Model T revolutionizes the automotive industry by providing an affordable, reliable car for the average American. Ford is able to keep the price down by retaining control of all raw materials, and by employing revolutionary mass production methods. When it is first introduced, the 'tin Lizzy' costs only $850 and seats two people, and by the time it is discontinued in 1927, nearly fifteen million Model Ts will have been sold.




1914 WW1: Turkey closes the Dardenelles to the allies.

1918 WW1: A combined Arab and British force led by General Allenby and 'Lawrence of Arabia' capture Damascus (capital of today's Syria) from the Turks.

1923 Southern Rhodesia becomes a self-governing colony within the British Commonwealth.

1924 Birth: James Earl (Jimmy) Carter, in Plains, Georgia.




1928 Joseph Stalin's first Five-Year Plan goes into operation in the Soviet Union setting targets for every industry, factory and workshop.

1932 Sir Oswald Mosley founds the British Union of Fascists.

1933 Holocaust: Theodore Eicke, commandant of Dachau, publishes "Disciplinary Camp Regulations," It will later be used as a guide for the expanding Nazi concentration camp system.

1933 Holocuast: A Nazi approved Jewish Cultural Society is established in Germany.

1933 Nine high-ranking Wehrmacht generals critical of Hitler are forced to retire.




1934 Germany begins building up its air force, the Luftwaffe, in violation of the Versailles Treaty.

1934 Holocaust: The first course for SS doctors is given at the Kaiser Wilhem Institute of Anthropology under the direction of Professor Fischer (to August 1, 1935). (Science)

1935 Goebbel's Propaganda Ministry explains that Nazism is anti-Jewish rather than anti-Semitic; to avoid offending Arab allies.

1936 General Franco is declared Spanish head of state at Burgos.




1938 German troops occupy the Czechoslovakian Sudetenland. Almost all of the 20,000 Jews in the Sudetenland soon flee to the still independent provinces of Bohemia and Moravia.




1939 Church and Reich: Cardinal Bertram informs all bishops that they should comply with Kerrl's suggestion of September 30, and the church bells in all dioceses in Germany ring out to celebrate Hitler's first military victory. (Lewy)

1939 WW2: The Polish garrison on the Hel Peninsula surrenders to the Germans after repeated attacks.

1939 Diary of Leon Gladun: We arrived in Kiev at night. For the first time we received soup and czaj [tea] and in a mess room. Everybody ate like old times. Some even got sick.

1941 Holocuats: All Jewish immigration from Germany is banned.

1941 Church and Reich: In the Archdiocese of Posen in Poland, 74 Catholic priests have been shot or have died in the concentration camps, and 451 are being held in prisons or camps. Of the 441 churches in this diocese only 30 are still open for Poles. (DA Trier; Lewy)

1941 Holocaust: Another Croat concentration camp is established at Jasenovac. (Atlas)




1941 WW2: Hitler addresses his troops by radio. "In these three and a half months, my soldiers, the groundwork has been laid for the final devastating blow which will crush our enemy before the onset of winter. All the preparations humanly possible have been made. We have planned and prepared this time step by step in order to maneuver our enemy into the situation where we can now deal him a final lethal blow..."

1943 Holocaust: The Germans begin rounding up Danish Jews and are able to find only 500 in the entire country. All are sent to Theresienstadt; 423 will survive the war.

1943 WW2: After a month-long battle, the Allies capture Naples.

1944 Holocaust: Oct 1-30 More than 18,000 Jews from Theresienstadt are sent to Auschwitz. (Atlas)




1946 Nuremberg War Crimes Trials: The War Crimes Commission in Nuremberg delivers its verdict. Eleven of the twenty-one defendants are to be hanged, eight are sentenced to long prison terms, and three (Schacht, Papen and Fritzsche) are acquitted. (Maser II)

1949 The People's Republic of China is formed with Mao Zedong as its head.




1949 Birth: Annie Leibovitz, photographer.

1957 The first meeting of the International Atomic Energy Agency begins in Vienna, with W. Sterling Cole as Director-General.

1960 The Federation of Nigeria achieved independence within the Commonwealth.




1960 HMS Dreadnought nuclear submarine is launched.

1964 Japan's bullet train from Tokyo to Osaka makes its first journey.

1964 The Free Speech Movement is launched at the University of California at Berkeley.

1965 A coup against Indonesian President Sukarno is crushed by General Suharto, the Indonesian army leader. Suharto and his officers seek out Communist suspects across the country after the coup, killing more than one million people--one of the worst massacres in the 20th century. Suharto uses his brutal methods to take over the country's reigns and is elected president in 1968.

1969 The Anglo-French Concorde aircraft (001) breaks the sound barrier for the first time in a test flight over France.

1974 Watergate: The cover-up trial opens in Washington against former Attorney General John Mitchell and four other Nixon administration officials.

1979 The Panama Canal Zone is formally handed over to Panama after 70 years of US control.

1982 Helmut Kohl is sworn in as West Germany's sixth Chancellor, succeeding Helmut Schmidt.

1985 The Palestine Liberation Organization's headquarters in Tunisia is raided by Israeli jet fighters.

1987 Fiji coup leader Colonel Sitiveni Rabuka formally revokes his country's constitution, saying he has replaced Queen Elizabeth as head of state with power to rule by decree.

1989 Pakistan rejoins the Commonwealth after a 17-year absence.

1991 President Aristide of Haiti flies into exile in Venezuela after a coup by a three-man military junta led by General Raul Cedras. The United States suspends economic aid to Haiti and refuses to recognize the military junta that ousted President Aristide.

1992 Dallas billionaire Ross Perot formally announces his independent candidacy for the presidency.




1992 The USS Saratoga accidentally fires missiles at a Turkish destroyer in the Aegean Sea. Nine Turkish sailors are killed in the incident.

1995 A US federal jury finds Egyptian cleric Sheikh Omar Abdel-Rahman and nine others guilty of plotting to blow up the World Trade Center, bomb the UN, kill Egypt's president and destroy vital highway tunnels in New York.

1996 The UN Security Council formally ends trade sanctions against the Yugoslav republics of Serbia and Montenegro imposed in 1992 for their role in fomenting the war in Bosnia.

1996 President Clinton, Israeli Prime Minister Binyamin Netanyahu and Palestinian President Yasser Arafat meet for two days in Washington, DC, but without making any major progress toward peace.




1996 A lawsuit filed by Reform Party candidate Ross Perot, seeking to be allowed into the presidential debates, is dismissed by a federal judge.

2000 Israeli Prime Minister Ehud Barak says peace talks are on the shelf and Palestinian leader Yasser Arafat calls for an emergency Arab summit as renewed violence between Israelis and Palestinians continues.




2001 New York City Mayor Rudolph Giuliani, addressing the UN General Assembly, urges delegates not to remain neutral and to choose civilization over terrorism.





2001 About 40 people are killed when a militant Muslim group attacks the legislative assembly building in the Indian province of Jammu and Kasmir.

2001


2001


2004


2004


2004


2004


2004

---
^ Top of Page ^
---

Click Here to email the Webmaster of this site.

Web Page Design by Nathan
This page was last updated on September 12, 2005