NAVIGATION COLUMN
Home Page

Yahoo Groups:
History 1 Day 2
Nuremburg Data


---
Daily History Pages:
---

FAIR USE NOTICE: This site could contain copyrighted material the use of which has not always been specifically authorized by the copyright owner. We are making such material available in our efforts to advance understanding of historical, political, human rights, economic, democracy, scientific, environmental, and social justice issues, etc. We believe this constitutes a 'fair use' of any such copyrighted material as provided for in section 107 of the US Copyright Law. In accordance with Title 17 U.S.C. Section 107, the material on this site is distributed without profit to those who have expressed a prior interest in receiving the included information for research that could include educational purposes. If you wish to use copyrighted material from this site for purposes of your own that go beyond 'fair use', you could most likely need to obtain permission from the copyright owner.


October 6


1014 The Byzantine Emperor Basil earns the title "Slayer of Bulgers" after he orders the blinding of 15,000 Bulgerian troops.

1520 German reformer Martin Luther, 36, publishes "Prelude on the Babylonian Captivity of the Church," his famous writing attacking the entire sacramental system of the Catholic Church.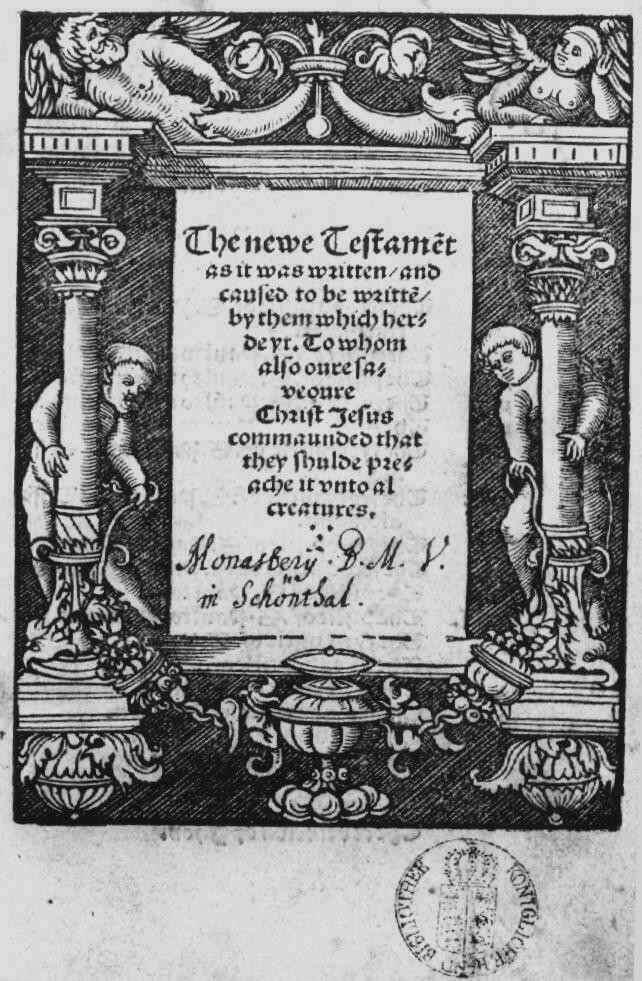 1536 Death: Anglican priest William Tyndale; strangled and burned at the stake for heresy at Vilvorde, France on the orders of King Henry VIII. English religious reformer and translator of the Bible's New Testament, he is credited with making the first English translation of the Bible.

1552 Birth: Matteo Ricci, an Italian Jesuit who will be sent as a missionary to China in 1583. His complete adoption of Chinese customs will raise the issue of the limits of "accommodation" to other cultures, in the preaching of the gospel.




1683 A band of religious refugees (13 families) from Krefield, Germany come ashore at Philadelphia (Germantown). The first Mennonites to arrive in North America, they are led by Johann Kelpius and their pastor, and Francis Daniel Pastorius, who is considered by many the most learned man in America at the time.

1696 Savoy Germany withdraws from the Grand Alliance.




1781 US Revolutionary War: The Americans and the French begin a siege of Cornwallis at Yorktown in what will prove to be the last battle of the war.

1788 The Polish Diet decides to hold a four year session.

1794 The prosecutor for Britain, Lord Justice Eyre, charges all reformers with High Treason, arguing that, since reform of parliament will lead to revolution and revolution will lead to executing the King, the desire for reform endangers the King's life and is therefore treasonous.

1801 Napoleon Bonaparte imposes a new constitution on Holland.




1831 Birth: Richard Dedekind, mathematician (Nature and the Meaning of Numbers).




1846 Birth: George Westinghouse, prolific inventor; will hold over 100 patents on creations including air brakes for trains.




1848 During the early stages of a revolutionary uprising in Vienna, the minister for war, Theodor Graf Latour, is lynched by a mob.

1848 Austria declares war on Hungary.




1849 Birth: Sir Basil Zaharoff, arms dealer.

1862 Birth: Albert Jeremiah Beveridge, US politician, author (Progressive).




1863 US Civil War: Confederate guerilla leader William Clarke Quantrill continues his bloody rampage through Kansas when he attacks Baxter Springs. Although he fails to capture the stronghold, his men massacre a Union detachment that happens to be traveling nearby.

1866 The Reno brothers, Frank, John, Simeon and William, commit America's first train robbery near Seymore, Indiana; netting $10,000.

1866 In the first use of a steam car to garner national attention, brothers Henry and James House transport a party of men in their House steam car from Bridgeport, Connecticut, to Stratford, Connecticut. With the assistance of his brother James, inventor Henry House had constructed the House Steamer, one of America's first steam cars, earlier in the year. After testing their invention in and around Bridgeport for several months, the brothers approve the first official journey for the House steam car - a six-mile trip to Stratford to watch a vessel launching. (Bradley )

1876 The American Library Association is organized in Philadelphia.




1884 The Naval War College, the first institutionalized bastion of American militarism, is established in Newport, Rhode Island. Note: In a related incident, heavy magnetic waves emanating from the burial place of Thomas Jefferson lead some to suspect that the Founder's corpse is rapidly spinning.




1887 Birth: Le Corbusier [Charles Edouard Jeanneret], Swiss-born French architect and city planner, artist (Urbanisme).

1888 Birth: Li Ta-chao, cofounder with Mao Tse-tung of Chinese Communist Party.

1908 Austria annexes Bosnia and Herzegovina.

1913 Yuan Shih-kai is elected president of the Chinese Republic.

1914 Birth: Thor Heyerdahl, Norwegian anthropologist and explorer, (Kon Tiki, Aku-Aku).

1917 A new word crops up in the American dictionary - Jazz. The Literary Digest describes jazz as music that causes people to, 'shake, jump and writhe in ways to suggest a return to the medieval jumping mania.'

1918 Weimer: The new German Chancellor, Prince Max von Baden, sends a message to President Wilson, requesting an armistice on the basis of Wilson's Fourteen Points.

1918 Weimer: The crews of two German battleships mutiny.

1920 Birth: Bum [H.R.] Bright, tycoon.

1923 The USSR adopts an experimental calendar.

1926 Automobile manufacturer E. L. Cord has a vision: his company is going to produce the finest and most luxurious automobile the world has ever seen. Already a financial success with his prestigious Auburn and Cord lines, Cord wants to go one step further. In the early 1920's, two German-American engineers from Iowa, Frederick and August Duesenberg, had begun to command the automotive world's attention with their exquisitely constructed racing cars. In 1921, a Duesenberg car won the 24-hour race in Le Mans, France, and in 1924 and 1925 their cars won the Indy 500. In 1926, E. L. Cord offered to purchase the Duesenberg company, with the sole purpose of obtaining the design expertise of Fred Duesenberg - the one man he believed could construct the grand automobile he envisioned. On this day in 1926, Duesenberg is incorporated into the Auburn-Cord company, and the Duesenberg brothers begin working toward Cord's dream.




Two years later, Cord introduces the Duesenberg Model J to the American public. It was of typical Duesenberg design, but on a grander scale. No other automobile of the time could approach the sheer power of the Model J. The engine displaced 420-cubic inches and sported twin overhead camshafts that operated four valves per cylinders, all adding up to an impressive 165 hp. And in elegance it was incomparable - the chassis was huge and the bodies were custom built by the leading coach-builders of the day. At a price tag beginning around $17,000, the Model J was a true luxury car, and movie stars and millionaires soon vied for ownership of "Duesies." But Cord's Duesenberg line could not survive the difficulties of the Depression, and it folded along with the rest of Auburn-Cord in 1937. Yet, for a short time, Cord had accomplished his dream of grandeur, and the Duesenberg Model J is still widely regarded as one of the finest automobiles ever manufactured. (Bradley)

1928 Upon the introduction of a new constitution, Generalissimo Chiang Kai-shek becomes president of the Republic of China.

1930 Birth: Hafez al Assad, president of Syria.

1935 Holocaust: Nazis stage anti-Jewish actions throughout Germany. (Edelheit)

1938 Holocaust: Thousands of Jews with Polish passports who live in Germany and Austria have their passports recalled for "inspection and validation." (Edelheit)




1939 WW2: Hitler calls for a new European conference to end the war, and to settle Germany's differences with England and France. Hitler declares to the Reichstag that Germany has "no further claims against France," and adds, "Nowhere have I ever acted against British interests."

1939 WW2: The last Polish units surrender after a two-day battle against Soviet tanks and planes who were joined by German units, followed by a five-day fight against the Germans. The Poles surrender due to lack of supplies. For some Poles, soldiers and civilians, their last battles are against Ukrainian, Byelorussian and Jewish militias and robbers, as well as German Fifth Columnists.

1940 WW2: Antonescu assumes command of the Iron Guard, strengthening his position in Romania.

1939 Diary of Leon Gladun: At 2 p.m. we set out further. This night wasn't as cold as before--so we are still heading south. Now I don't understand anything! Since morning we've been going north in the opposite direction! What does it all mean? They're transporting us and transporting us without end. At 3 we arrived in Bialogrod. Hungry as hell. Supposedly it's the end of our journey here but now it's hard to believe anything. It turns out that we're going further. The night is damn cold.




1941 WW2: German troops renew their offensive against Moscow.

1942 Church and Reich: Tittmann reports to the State Department that the Pope's silence is due in part to the desire of the Holy See to assure that Papal pronouncements stand the test of time and that that the Pope has hesitated to condemn German atrocities because he does not want to incur later the reproach of the German people that the Catholic Church had contributed to their defeat. (U.S.D.P. 1942; , Lewy)

1943 Holocaust: Himmler tells a group of Gauleiters and Reichsleiters that " The Jews must disappear from the face of the earth," and that even the children must die so that they can never grow-up to seek revenge.

1948 Birth: Gerry Adams, Sinn Fein president.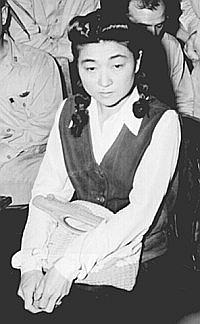 1949 Tokyo Rose (Iva Toguri D'Aquino), who had broadcast Japanese propaganda to US forces in the Pacific during WW2, is sentenced in San Francisco to 10 years imprisonment and fined $10,000 on treason charges.

1949 President Harry Truman signs a Mutual Defense Assistance Act for NATO.

1951 Death: Sir Henry Gurney, British high commissioner to Malaya; assassinated by communist terrorists.

1953 Britain sends forces to British Guiana to prevent a coup by Communist People's Progressive Party.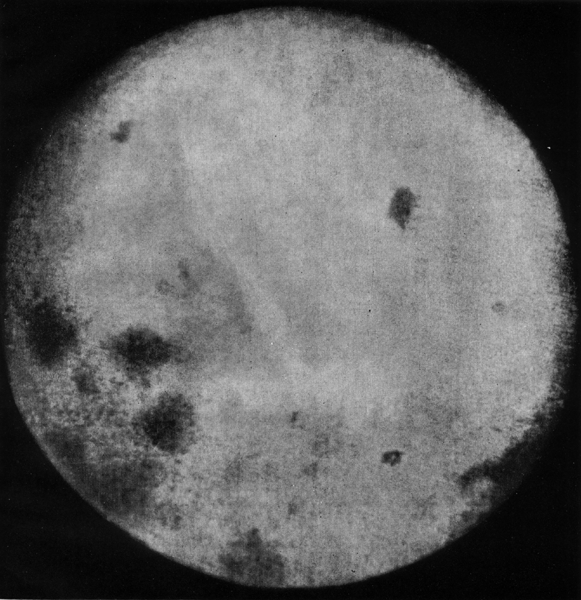 1959 Soviet Luna 3, the first successful photographic spacecraft, impacts with the Moon.




1961 US president John F. Kennedy, speaking on civil defense, advises American families to build or buy a bomb shelter to protect them from atomic fallout in the event of a nuclear exchange with the Soviet Union. Kennedy also declares that the US civil defense program will soon begin ensuring such protection for every American. Only one year later, true to Kennedy's fears, the world will hover on the brink of full-scale nuclear war when the Cuban Missile Crisis erupts over Soviet placement of nuclear missiles in Cuba. During the tense six-day crisis, many Americans across the country will prepare for nuclear war, buying up canned goods and completing last-minute work on their nuclear shelters.

1966 The Nam: Hanoi insists the United States must end its bombings before peace talks can begin.

1967 The Haight-Ashbury hippies throw a funeral to mark the end of hippies.

1969 Special Forces Captain John McCarthy is released from Fort Leavenworth Penitentiary, pending consideration of his appeal against murder charges.

1970 A military junta takes power in Bolivia following the resignation of President Alfredo Ovando Candia. General Juan Jose Torres declares himself President.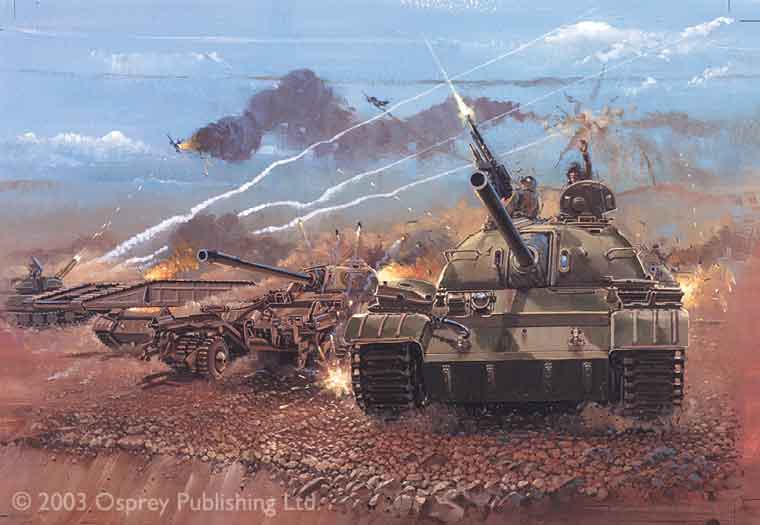 1973 Yom Kippur War: Israel is taken by surprise when Egypt, Syria, Iraq and Jordan attack on the Jewish holy day of Yom Kippur, beginning the Yom Kippur War. Only selfless acts of bravery by the 188th Barak Brigade prevents the Syrians from capturing the heights and threatening the entire north of Israel.

1976 The military seizes power in Thailand following violent clashes between police and students.




1976 President Ford, during a debate with his opponent Jimmy Carter, makes a major gaff when he declares that there is 'no Soviet domination in Eastern Europe.'

1978 Ayatolloh Khomeini, Iranian religious leader opposed to the Shah, is granted asylum in France after being expelled from Iran.




1981 Egyptian president and Nobel Peace Prize recipient Anwar Sadat is killed by Muslim extremists while he is reviewing a military parade commemorating the 1973 Egyptian-Israeli War. At least eight other people are killed in the attack on liberal reformer Sadat. Sadat was in power from 1970 until his death. He is succeeded by Vice President Hosni Mubarak.

1985 England's worst post-war race rioting, which began on 9 September in Birmingham, spreads to the Tottenham section of London. One officer dies and 125 people are injured, with snipers shooting at police in England for the first time.

1990 The US 67th manned space mission STS 41 (Discovery 11) is launched into orbit.




1991 Anita Hill, a former personal assistant to Supreme Court justice nominee Clarence Thomas, accuses Thomas of sexual harassment from 1981-83.

1992 A study claims that two-thirds of British adults have oral herpes, and one-third have genital herpes.

1992 Serb forces take the strategic town of Bosanski Brod, putting them in control of northern Bosnia and within a few hundred meters of Croatia.

1993 Russian President Boris Yeltsin demands the resignation of his opponents in the provinces and removes ceremonial guards from Lenin's Tomb.

1994 South African President Nelson Mandela addresses a joint session of the US Congress.

1995 A bomb attack badly injures General Anatoly Romanov, commander of Russia's forces in Chechnya.

1996 Taliban fighters bombard a northern valley with rockets on the second day of their assault on Afghan government soldiers, who are taking refuge after being driven from Kabul.




1996 During their first presidential debate, Republican candidate Bob Dole says the difference between him and President Clinton is that, 'I trust the people; the president trusts the government.'

1997 President Clinton uses his new line-item veto power to eliminate 38 military spending projects.

1998 Imelda Marcos is acquitted by the Philippine Supreme Court on graft charges, overturning a 1993 guilty verdict.

2000 Slobodan Milosevic is set to hold talks with Russia's foreign minister in a final bid to rescue his ailing presidency from growing opposition.

2001 US President George W. Bush warns the Taliban that "time is running out" to surrender terrorists and close their
operations.

2001 Taliban leaders offer to release eight imprisoned foreign aid workers if the United States halts its "massive propaganda campaign" and ensures the Afghan people that they will not be the target of any attack. The White House dismisses the offer.

2001 UK PM Blair and Indian Prime Minister Atal Bihari Vajpayee call for a stable government in Afghanistan that represents a "broad base of all ethnic groupings."

2001 The Red Cross resumes distribution of food and shelter in Afghanistan as charities warn of an impending refugee crisis in the country.

2001


2001




2002 Hundreds of law officers search without success for the sniper, or snipers, blamed for six apparently random deaths in the Washington area over the past week.

2004


2004


2004


2004


2004

---
^ Top of Page ^
---

Click Here to email the Webmaster of this site.

Web Page Design by Nathan
This page was last updated on September 12, 2005