NAVIGATION COLUMN
Home Page

Yahoo Groups:
History 1 Day 2
Nuremburg Data


---
Daily History Pages:
---

FAIR USE NOTICE: This site could contain copyrighted material the use of which has not always been specifically authorized by the copyright owner. We are making such material available in our efforts to advance understanding of historical, political, human rights, economic, democracy, scientific, environmental, and social justice issues, etc. We believe this constitutes a 'fair use' of any such copyrighted material as provided for in section 107 of the US Copyright Law. In accordance with Title 17 U.S.C. Section 107, the material on this site is distributed without profit to those who have expressed a prior interest in receiving the included information for research that could include educational purposes. If you wish to use copyrighted material from this site for purposes of your own that go beyond 'fair use', you could most likely need to obtain permission from the copyright owner.





October 8





0451 The Council of Chalcedon opens, near Constantinople. Dealing mainly with the Eutychian Christological heresy, the council creates a confession of faith which has ever since been regarded as the highest word in Early Christian orthodoxy.




0876 Charles the Bald is defeated at the Battle of Andernach.




1085 St Mark's cathedral in Venice is consecrated on this day.




1354 Cola di Rienzo, tribune of Rome, is murdered by a mob after he had tried to introduce measures for the common good in Rome but only earns the hostility of the nobles.




1604 The supernova called Kepler's Nova is first sighted.

1690 Belgrade is retaken by the Turks.




1806 British forces lay siege to the French port of Boulogne using Congreve rockets, invented by Sir William Congreve; the first British use of rocket-propelled missiles.

1810 Birth: James Wilson Marshall; will discover gold in California.

1840 The first Hawaiian constitution is proclaimed.

1840 King William I of Holland abdicates.

1856 Chinese police board the British vessel Arrow, arresting 12 Chinese crewmen on suspicion of piracy and lowering the British flag. The incident will lead to the second Anglo-Chinese War.




1862 US Civil War: The Union is victorious at the Battle of Perryville, the largest Civil War combat to take place in Kentucky, halting a Confederate invasion.




1869 Death: Franklin Pierce, in Concord, New Hampshire; 14th president of US. "Franklin Pierce became President at a time of apparent tranquility. The United States, by virtue of the Compromise of 1850, seemed to have weathered its sectional storm. By pursuing the recommendations of southern advisers, Pierce--a New Englander--hoped to prevent still another outbreak of that storm. But his policies, far from preserving calm, hastened the disruption of the Union..."

1869 Birth: J. Frank Duryea, inventor (first car built and operated in the US).




1871 The Great Chicago Fire begins in southwest Chicago, possibly in a barn owned by Patrick and Katherine O'Leary. According to legend, a cow kicks over a lantern in the barn. Fanned by strong southwesterly winds, the flames rage for more than 24 hours, eventually leveling three and a half square miles and wiping out one-third of the city. Approximately 250 people are killed in the fire; 98,500 people are left homeless; 17,450 buildings are destroyed. 30 of Chicago's 185 firefighters are left injured. (Bradley)

1873 The first women's prison run by women opens in the US. The Indiana Reformatory Institution for Women and Girls receives its first 17 prisoners this day.




1873 Birth: Ejnar Hertzsprung, in Denmark, astronomer (Hertzsprung-Russell diagram).




1890 Birth: Eddie [Edward Vernon] Rickenbacker, US fighter pilot in WW1, aviation pioneer.

1895 Birth: Juan Domingo Peron, Argentine dictator President (1946-55, 1973-74).

1895 Birth: King Zog I, of Albania (1928-1939).

1895 The Berliner Gramophone Company is founded in Philadelphia.

1897 Journalist Charles Henry Dow, founder of the Wall Street Journal, begins charting trends of stocks and bonds.

1900 Maximilian Harden is sentenced to six months in prison for publishing an article critical of the German Kaiser.

1906 Karl (Charles) Ludwig Nessler first demonstrates a machine in London that puts permanent waves in hair. The client wear a dozen brass curlers, each weighing two pounds, for the six-hour process.

1908 The Wind In The Willows, Kenneth Grahame's classic children's book, is published. It has never been out of print in its 94-year history.

1912 First Balkan War: Montenegro declares war on Turkey.




1915 WW1: The Battle of Loos, one of the fiercest of the war, ends with virtually no gains for either side. Almost 430,000 French, British and Germans are killed, with the British using poison gas for the first time in the battle.

1916 Volkishness: During a provincial meeting of the Germanenorden at Gotha in Thuringia, members from Berlin urge the Gotha assembly to remove Hermann Pohl as Chancellor. Pohl is incensed and declares himself Chancellor of a schismatic Germanenorden Walvater of the Holy Grail. Pohl succeeds in carrying with him the already established lodges in Silesia (Breslau), Hamburg, Berlin and the Osterland (Gera). Pohl's supporters in Berlin are G.W. Freese and Bräunlich, who found new Berlin lodges in the city and at Gross-Lichterfelde. (Roots)

1917 Birth: Rodney Porter, British biochemist and Nobel Prize winner.

1918 WW1: Sgt Alvin York of Tennessee becomes a WW1 hero, by almost single-handedly killing 25 German soldiers, and 132 in the Argonne Forest in France.

1919 The US Senate and House of Representatives passes the Volstead Prohibition Enforcement Bill, prohibiting the sale or consumption of alcoholic beverages.

1919 The first US transcontinental air race begins with 63 planes competing in the round-trip aerial derby between California and New York, each way taking about three days.


1920 Birth: Frank Herbert, author (The Jesus Factor, Dune).

1922 Birth: Dr. Christiaan Barnard, pioneering South African heart-transplant surgeon.

1926 Birth: Cesar Milstein, molecular biologist.




1930 Birth: Faith Ringgold, artist.

1933 The St. Louis, Missouri, chapter of the Friends of New Germany, a pro-Nazi organization, begins operating.

1933 Holocaust: All Jewish jockeys are banned from German race tracks.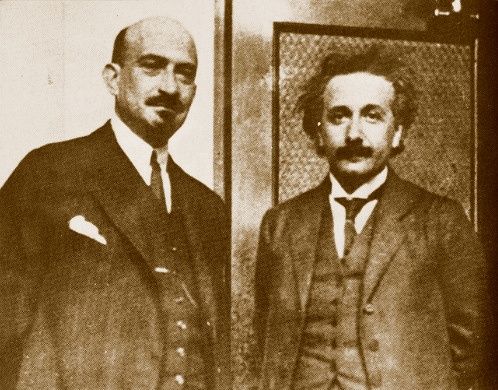 1934 Zionism: Chaim Weizmann demands that Transjordan be opened for Jewish business and settlement.

1938 Holocaust: Hitler issues a decree establishing SS-Sicherheitpolizei Sonderkommandos (SS Security Police Special Units) for duty in the Sudetenland.

1939 WW2: Press Reaction to Hitler's October 6 Speech: "M. Hitler tried to get out of the dilemma into which his policies have driven him by savagely attacking Poland and by buying the alliance of Bolshevik Russia at an exorbitant price. In short, M. Hitler, while affirming his desire to see the end of hostilities, continues to demand that the world bow before the fait accompli of the annihilation of Poland. He continues to show his determination to exclude all the other powers from the East, where Germany, allied with Soviet Russia, wishes to exercise absolute rule. He calls for the end of hostilities and suggests a conference. But he begins by advancing the principle that Germany must obtain not only her old colonies, but colonies commensurable to the interests and the greatness of the Reich. Such impudence leaves one stunned, and we ask ourselves how he can dare to make such grandiose claims in the face of powers which have put him in such a critical position; for the speech reveals clearly that he has only slight confidence in the developments of the war which he has unleashed and which he is now unable to curb, even though he wishes to.--Le Temps

1939 Holocaust: The SS executes 20 Poles in the Jewish cemetery in Swiecie, including children aged two to eight.

1939 Diary of Leon Gladun: (Somewhere in the Soviet Union) The night was warm and the wagon didn't move. This morning I washed myself for the first time since we started our journey. From some local boys we got fresh strings of onions and potatoes. Whatever possibly can be eaten--we eat. We didn't even wait for the potatoes to bake and ate them half raw. We were let out of the boxcars finally after 13 days of travel. They loaded us on a narrow-gauge track which took us several kilometers to our camp. Here we were separated into groups. They crammed 190 of us to each barrack designed for 50. Unbearably crowded--there's no room to lie down or even to sit. If it comes to living under these circumstances then lice and disease are inevitable. Note: Leon and his comrades in captivity are Polish soldiers captured by the Soviets while fighting the Nazi invasion.

1939 WW2: The evacuation of Germans from Latvia begins following permission by the foreign ministries of Latvia, Estonia and Lithuania to evacuate Baltic Germans.

1941 Birth: Reverend Jesse (Louis) Jackson, (D), clergyman, presidential candidate, civil rights leader.

1942 WW2: The AK (Polish Home Army) cuts six main rail lines in Warsaw used by the Germans as their main routes of military transport to the Eastern Front in the USSR.

1944 Diary of Leon Gladun: (Italy) Suddenly an order came during the night that we were to move back to our old position. At 18:00 hours we returned to our previous quarters. It turned out that only the artillery of our A.P. and from PAL [light artillery regiment] were in action--the rest stayed in place.

1944 Death: Wendell Lewis Willkie, Republican politician.





1944 WW2: In Finland, the port of Kemi, the last held by German forces, is recaptured.




1945 Nuremberg War Crimes Trials: Rudolf Hess arrives in Nuremberg.

1945 President Harry Truman announces that the secret of the atomic bomb will be shared only with Britain and Canada.

1953 Britain and the United States announce they are withdrawing their troops from the Free Territory of Trieste, handing control to the Italians.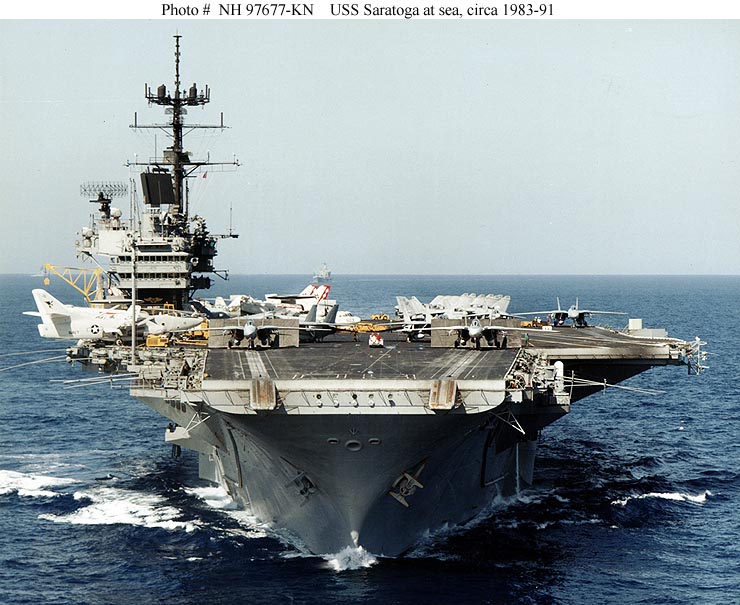 1955 The world's most powerful aircraft carrier, the USS Saratoga, is launched.

1957 Turkish and Syrian border guards exchange fire.

1957 Jack Soble, a confessed Soviet spy, is sentenced to seven years in prison for espionage.

1962 Algeria is admitted as the 109th member of the UN.

1962 North Korea reports a 100% election turnout, and a 100% vote for the Workers' Party.

1963 The Sultan of Zanzibar cedes his mainland possessions to Kenya.




1964 Gilroy Roberts becomes the first US chief engraver to retire, rather than die in office.

1967 Death: Ernesto Che Guevara, while leading a guerrilla war in Bolivia; Argentinian-born Communist revolutionary, an important figure in the 1959 Cuban revolution.

1968 The Nam: US forces in Vietnam launch Operation Sealord, an attack on North Vietnamese supply lines and base areas.

1970 Russian author Alexander I. Solzhenitsyn is awarded the Nobel Prize for Literature.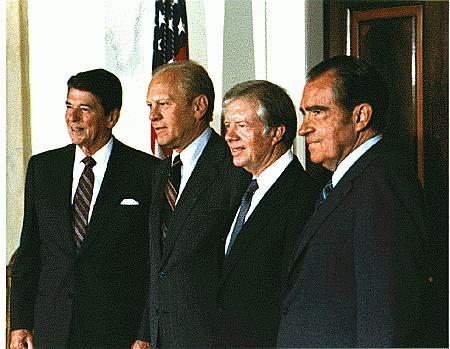 1981 President Ronald Reagan greets predecessors Jimmy Carter, Gerald R. Ford and Richard M. Nixon before sending them to Egypt for Anwar Sadat's funeral.

1982 Polish Revolution: All labor organizations in Poland, including Solidarity, are banned.

1990 At least 17 Moslems are killed by Israeli police in rioting on the Temple Mount, the third holiest site in Islam.

1990 United Germany signs its first international treaty, agreeing with Czechoslovakia on a program for cleaning up the polluted River Elbe.

1991 A federal judge in Anchorage, Alaska, approves a $1 billion settlement against Exxon for the Valdez oil spill.

1991 Iran-Contra: Former assistant secretary of state Elliott Abrams pleads guilty to withholding information from Congress.

1991 The Soviet Union agrees to remove an estimated 45,000 troops from Poland by the end of 1992.

1991 Haiti's parliament formally instals the senior judge of the Supreme Court, Joseph Nerette, as the country's provisional president.




1992 Death: Willy Brandt, of intestinal cancer at his home outside Bonn; former West German chancellor.

1993 The US Justice Department releases its report on its handling of the 51-day siege at the Branch Davidian compound near Waco, Texas. It concludes that the department and Attorney General Reno made no mistakes and that the cult bears the blame for the fire that destroyed the compound, killing at least 75 people.

1993 The UN General Assembly lifts almost all its remaining economic sanctions against South Africa, begun in the 1960s and built up in subsequent years because of Pretoria's policy of racial apartheid.

1996 A beaming Palestinian President Yasser Arafat makes his first public visit to Israel for talks with Israeli President Ezer Weizman at his private residence in the seaside town of Caesarea in central Israel. (Bradley)

1997 Three years after the death of longtime North Korean ruler Kim Il Sung, his son, Kim Jong Il, officially inherits his father's title of general secretary of the Communist Party. (Bradley)




1998 The House of Representatives votes 258-176 to begin impeachment hearings against President Clinton.

1998 Taliban forces attack Iranian border posts. Iran says that three border posts were destroyed before the Taliban forces are forced to retreat. The Taliban of Afghanistan denies the event ever occurred.

1998 Canada and Netherlands are voted into the UN Security Council.

2000 As the Israeli-Palestinian violence continues, President Clinton asks Egyptian President Hosni Mubarak to hold an urgent summit meeting.




2001 Environmental tests detect the anthrax bacteria at the American Media building in Boca Raton, Florida. A coworker of Bob Stevens, who died October 5 from anthrax, also tests positive for the disease and the building where both worked is closed after the bacterium is detected there. The FBI takes over the investigation into the Florida anthrax death after the germ was found in the nose of a coworker and on a computer keyboard in their office.

2001 American air strikes on Taliban positions continue for the second day.

2001 US transport planes drop 37,000 meals into areas of Afghanistan where mass starvation is feared imminent.

2001


2001


2004


2004


2004

---
^ Top of Page ^
---

Click Here to email the Webmaster of this site.

Web Page Design by Nathan
This page was last updated on September 12, 2005