NAVIGATION COLUMN
Home Page

Yahoo Groups:
History 1 Day 2
Nuremburg Data


---
Daily History Pages:
---

FAIR USE NOTICE: This site could contain copyrighted material the use of which has not always been specifically authorized by the copyright owner. We are making such material available in our efforts to advance understanding of historical, political, human rights, economic, democracy, scientific, environmental, and social justice issues, etc. We believe this constitutes a 'fair use' of any such copyrighted material as provided for in section 107 of the US Copyright Law. In accordance with Title 17 U.S.C. Section 107, the material on this site is distributed without profit to those who have expressed a prior interest in receiving the included information for research that could include educational purposes. If you wish to use copyrighted material from this site for purposes of your own that go beyond 'fair use', you could most likely need to obtain permission from the copyright owner.


October 12


1492 Having set sail (Aug 3) from Palos, Spain, with three small ships, the Santa Mara, the Pinta, and the Nia, 's expedition reaches land this day; possibly Watling Island in the Bahamas. Later this month, Columbus will sight Cuba, which he believes to be mainland China, and in December the expedition will land on Hispaniola, which Columbus believes to be Japan. He establishes a small colony there with 39 of his men. The explorer will then return to Spain with gold, spices, and 'Indian' captives in March 1493 and will be received with the highest honors by the Spanish court. He is the first European to explore the Americas since the Vikings set up colonies in Greenland and Newfoundland in the 10th century.




During his lifetime, Columbus will lead a total of four expeditions to the New World, discovering various Caribbean Islands, the Gulf of Mexico, and the South and Central American mainlands, but he never accomplishes his original goal - a western ocean route to the great cities of Asia. Columbus will die in Spain in 1506 without realizing the great scope of what he did achieve. He had discovered for Europe the New World, whose riches over the next century would help make Spain the wealthiest and most powerful nation on earth. (Bradley)




1518 Summoned before Cardinal Thomas Cajetan, German reformer Martin Luther, 35, refuses to recant the 95 theses he had posted the previous October on the chapel door at Wittenberg Castle.

1537 Birth: Edward Vl (King of England 1547-53), the only son of Henry VIII; by his third wife Jane Seymour. Jane will die 13 days after giving birth to him.

1576 Rudolf II, the king of Hungary and Bohemia, succeeds his father, Maximillian II, as Holy Roman Emperor.




1609 The song Three Blind Mice is published in London; believed to be the earliest printed secular song.




1702 Admiral Sir George Rooke defeats the French fleet off Vigo.

1722 Shah Sultan Husayn surrenders the Persian capital of Isfahan to Afgan rebels after a seven month siege.

1776 US Revolutionary War: The British Brigade begins guarding Throgg Necks Road in the Bronx. Note: If my research is correct, this item is completely bogus. A search for 'Throggs Necks' yields ONLY the above item, time after time, from all the on-line timelines; word for word. No other reference in any context whatsoever anywhere. None of my printed sources on my shelves have such a reference in their indexes. Someone is pulling some sort of fast one with this item, IMO. Remember that you heard it here first, unless I'm completely wrong. In which case I'm sure someone will let me know. Though I suspect that some years down the line, a search for a certain Mr. Unsinn from Pennsylvania will manifest a similar phenomenon.

1798 Birth: Pedro I; 1st emperor of Brazil (1822-31), king of Portugal.




1860 Birth: Elmer A. Sperry, inventor (gyrocompass).




1860 British and French troops capture Peking.




1861 US Civil War: Confederate ironclad Manassas attacks the Union's Richmond on the Mississippi.

1862 US Civil War: Major General Earl Van Dorn assumes command of the Confederate troops in Missisippi.




1864 Death: Roger Taney, at 87; US Supreme Court Chief Justice.

1866 Birth: Ramsay Macdonald, (L) British Prime Minister (1924, 1929-35).




1868 Birth: Charles Sumner Greene, architect.




1870 Death: Robert E. Lee, at 63; General of the Confederate Army.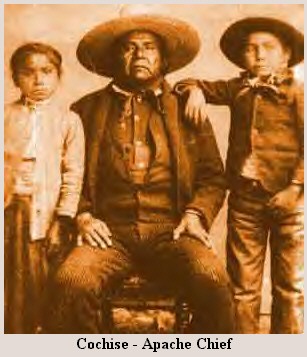 1872 Apache leader Cochise signs a peace treaty with General Howard in Arizona Territory.

1891 The Astronomical Society of France is inaugurated.




1899 Battle of Laing's Nek: The South African Republic (SAR) invades Natal.




1901 US President Theodore Roosevelt renames the Executive Mansion to the White House.

1914 WW1: The first battle for the Belgian city of Ypres begins.

1914 WW1: Hindenburg, outnumbered more than three to one, halts the Polish offensive.




1914 WW1: From Hitler's letter to Her Popp, describing his experience on this day: "At 1 p.m. we marched through the French [prison] camp in the Lech Valley. They all gaped at us...most of them were strapping lads. They were French shock-troops captured at the beginning of the campaign. Dead-tired though we were, we marched past them smartly. They were the first French I ever saw."

1915 Theodore Roosevelt criticizes US citizens with dual nationalities, referring to them as 'Hyphenated Americans.'

1920 Polish-Soviet War: A preliminary treaty of peace is signed in Riga between Poland and Soviet Russia that ends the conflict.

1924 Sokolnicheskaya Radio begins broadcasting from Moscow.




1930 The Graf Zeppelin, the first commercial dirigible to cross the Atlantic, embarks on its maiden voyage. The Zeppelin, named after its inventor, Ferdinand von Zeppelin, will make more than five hundred transatlantic passenger flights before it is retired in favor of the hydrogen-inflated Hindenburg.

1932 Birth: Dick Gregory, comedian, political activist.




1933 John Dillinger 'escapes' from the Allen County, Ohio, jail.

1933 Alcatraz Island is made a federal maximum security prison. Note: Alcatraz is a 12-acre island in the San Francisco bay, about a mile and a half away from the skyscrapers of San Francisco downtown. Alcatraz served as a high security federal penitentiary where infamous gangsters like Al Capone were held. It gets its name from La Isla de los Alcatraces or the "Island of Pelicans." Now Alcatraz is a tourist attraction. (Bradley)

1934 The cheeseburger is invented at Kaelin's Tavern in Kentucky.

1939 WW2: Chamberlain, following yesterdays declaration by France to the same effect, also rejects Hitler's offer of peace; saying it would amount to forgiving Germany for all its aggression.




1939 Holocaust: Hans Frank is appointed Chief Civilian Officer in occupied Poland. (Goebbels)

1939 Holocaust: The Nazis begin deporting Jews from Austria and Moravia to Poland. (Persecution)

1939 Diary of Leon Gladun: The need to eat--this is what dominates all my time. In the end, hunger is the greatest motivator in life. In our circumstances when mealtime arrives there's some movement and people are visibly revived. And when it comes to serving of food the situation gets raucous and fights almost erupt. People really are cattle and only in this situation can you finally see everybody without their mask. The selfishness is terrible. If only all this would quickly pass and we could return to some kind of human existence--to not hear all those people, and to find myself in normal circumstances. They've forced us to carry logs from the forest for the fence. On our meager diet carrying three logs has exhausted me completely! After returning to the barracks I learn of new plots from the radio: England has issued conditions that Germany and Russia are to leave Poland--in return the Germans apparently want to keep Slask and Poznanskie, and the Russians get Wolyn. We're waiting for supper made from frozen pumpkins which I found with Stefek* on the road to the forest. [*Stefan Czarnecki, classmate from Krzemieniec Lyceum, executed at Katyn.]




1940 WW2: In a decision that will come back to haunt him, Hitler abandons Operation Sea Lion, the planned German invasion of Britain. Note: The quote in this piece of propaganda is spurious.




1941 The majority of the Russian government moves from Moscow to Volga as the Nazis close in on Moscow. Stalin, however, remains in the capital.

1943 WW2: Oct 12-14 The 1st Polish Infantry Division, under Soviet command, sustains 25% casualties at Lenino.




1943 WW2: The US Fifth Army begins an assault crossing of the Volturno River in Italy.




1960 Nikita Krushchev pounds his shoe on the table during a speech at the UN, sending the session into chaos.

1962 The US and USSR sign a joint space effort in telecommunications and meteorology.

1963 An archaeological dig begins at Masada, Israel.




1964 Voskhod 1 is launched by the USSR with the first 3 man crew (Komarov, Feokistov, Yegorov).

1968 Equatorial Guinea gains its independence from Spain. Now a National Day.

1969 Soyuz 7 Is launched.

1970 The Nam: President Richard Nixon announces that the United States will withdraw 40,000 more troops before Christmas. He had first announced his intention to withdraw US troops from South Vietnam in June at the Midway Conference with President Nguyen Van Thieu. The first US troops, from the 9th Infantry Division, had left Saigon in August. The troop withdrawals will continue as the "Vietnamization" program turns fighting responsibility over to the South Vietnamese. By January 1972, there are less than 75,000 US troops remaining in South Vietnam. (Bradley)

1972 Racial violence flares out in the US Navy as forty-six sailors are injured in a race riot involving more than 100 sailors on the aircraft carrier USS Kitty Hawk enroute to her station in the Gulf of Tonkin off Vietnam. The incident breaks out when a black sailor is summoned for questioning regarding an altercation that took place during the crew's liberty in Subic Bay (in the Philippines). The sailor refuses to make a statement and he and his friends start a brawl that results in sixty sailors being injured during the fighting. Eventually 26 men, all black, are charged with assault and rioting and are ordered to appear before a court-martial in San Diego. Four days later, a group of about 12 black sailors aboard the USS Hassayampa, a fleet oiler docked at Subic Bay, will tell ship's officers that they will not sail with the ship when the ship puts out to sea. The group demands the return of money that allegedly had been stolen from the wallet of one of the group. The ship's leadership fails to act quickly enough to defuse the situation and later that day, a group of seven white sailors are set upon by the group and beaten. It takes the arrival of a Marine detachment to restore order. Six black sailors are charged with assault and rioting. (Bradley)




1972 Mariner 9 takes pictures of the Martian north pole.

1973 President Nixon nominates Gerald Ford to replace Spiro Agnew (See Oct 11) as Vice President.

1976 Hua Guo-feng succeeds Mao Tse-tung as chairman of the Communist Party.

1977 Romark, a self proclaimed 'psychic,' attempts to drive blindfolded and crashes into police van.

1977 The US Supreme Court hears arguments in the "reverse discrimination" case of Allan Bakke, a white student denied admission to the University of California Medical School.

1978 Representatives of Israel and Egypt open talks in Washington.

1985 International Physicians for Prevention of Nuclear War receive the Nobel Prize.

1987 Death: Alfred M. Landon, at 100 at his Topeka home; former Kansas Governor.

1988 Israel and China sign a trade deal, and planned diplomatic relations.




2001 New York Mayor Rudolph Giuliani speaks at a news conference and announces that an NBC News employee in New York has tested positive for anthrax in tests done after the network received suspicious mail addressed to NBC news anchor Tom Brokaw. The employee was exposed to the bacteria after opening a suspicious package at the NBC's Rockefeller Center headquarters 10 days previous.

2001 US President George W. Bush, at the White House celebrating National Hispanic Heritage Month, speaks about the anthrax scare sweeping the nation. In the latest of threats upon the US, Bush tries to reassure Americans that they are safe.

2001 US Attorney General John Ashcroft holds a news conference at the Department of Health and Human Services in Washington to discuss anthrax threats. Ashcroft warns that people should be cautious when opening suspicious items they receive in the mail.

2001 American forces continue bombing strategic Taliban positions in Afghanistan.

2003


2004


2004

---
^ Top of Page ^
---

Click Here to email the Webmaster of this site.

Web Page Design by Nathan
This page was last updated on October 07, 2005