NAVIGATION COLUMN
Home Page

Yahoo Groups:
History 1 Day 2
Nuremburg Data


---
Daily History Pages:
---

FAIR USE NOTICE: This site could contain copyrighted material the use of which has not always been specifically authorized by the copyright owner. We are making such material available in our efforts to advance understanding of historical, political, human rights, economic, democracy, scientific, environmental, and social justice issues, etc. We believe this constitutes a 'fair use' of any such copyrighted material as provided for in section 107 of the US Copyright Law. In accordance with Title 17 U.S.C. Section 107, the material on this site is distributed without profit to those who have expressed a prior interest in receiving the included information for research that could include educational purposes. If you wish to use copyrighted material from this site for purposes of your own that go beyond 'fair use', you could most likely need to obtain permission from the copyright owner.


October 15


70BC Birth: Roman poet Virgil; will be best known for his Aeneid, which will include the legend of the founding of Rome.




1529 Ottoman armies under Suleiman end their siege of Vienna and head back to Belgrade.




1564 Death: Andreas Vesalius, anatomist, aged 49.

1582 The Gregorian (or New World) calendar is adopted in Italy, France, Spain, and Portugal; the preceding ten days never happened.




1666 Samuel Pepys records in his diary that Charles II started wearing the first known waistcoat this day.




1783 Francois Pilatre de Rozier makes the first manned flight in a hot air balloon. The first flight is let out to 82 feet, but over the next few days the altitude increases up to 6,500 feet.

1790 The first US Catholic convent, the Discalced Carmelites (a contemplative working order), is founded by Mother Bernardina (Ann Teresa Mathews) and Frances Dickinson in Port Tobacco, Maryland.




1794 The first US coin is minted; the Liberty Silver Dollar.




1839 Queen Victoria and Prince Albert are betrothed. She proposed. What else could he do?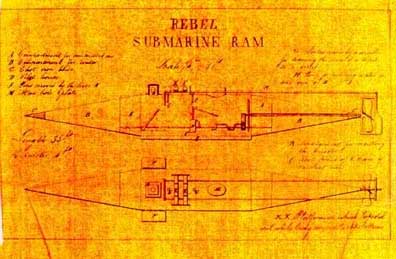 1863 For the second time, the Confederate submarine H L Hunley sinks during a practice dive in Charleston Harbor, this time drowning its inventor along with seven crew members.

1878 Thomas Edison founds the Edison Electric Light Co.




1880 Victorio, the feared leader of the Minbreno Apache, is killed by Mexican troops in northwestern Chihuahua, Mexico.

1894 French Captain Alfred Dreyfus, a Jewish army officer, is arrested for allegedly betraying military secrets to Germany. Note: He will eventually be exonerated.




1899 Boer War: Kimberley is besieged by the Boers.

1914 US Congress passes the Clayton Anti-Trust Act, which labor leader Samuel Gompers calls "labor's charter of freedom." The act exempts unions from anti-trust laws; strikes, picketing and boycotting become legal; corporate interlocking directorates become illegal, as does setting prices which would effect a monopoly.

1914 WW1: The US declares it will not prohibit shipments of gold or the extension of credit to belligerents. (See August 15)

1914 WW1: The British cruiser HMS Hawk is torpedoed and sunk by a German U-boat.

1915 WW1: Sir Ian Hamilton is relieved at Gallipoli and replaced by General Sir Charles Monro, who soon directs a masterful evacuation.

1915 WW1: US bankers arrange a $500 million loan to the British and French.




1915 WW1: Admiral Henning von Holzendorff visits Max Warburg (above) at his home to ask his opinion on the economic impact of intensified U-boat warfare. Warburg tells him that unrestricted U-boat warfare will only draw America into the war. (Warburgs)

1919 Rudolf Hess resigns from General von Epp's Freikorps. (Missing Years)

1924 A German ZR-3 flies 5000 miles, the furthest Zeppelin flight to date.




1935 The Kriegsakademie (Reich War Academy) is reopened in Berlin.


1936 Holocaust: Jewish teachers in Germany are forbidden to tutor "Aryan" children.

1939 Holocaust: Of the 16,000 Polish civilians executed in the first six weeks of the war, 5,000 are Jewish. About 250,000 Jews escape from the Germans into the Soviet Union. Some are immediately deported to labor camps in Siberia, where many of them later die. (Atlas)

1939 Diary of Leon Gladun: Somebody brought some more news: Essen has been taken, 20,000 Polish prisoners have been freed and the Rhine has been crossed. Again something to keep us busy for a few hours.

1940 WW2: A 500lb bomb hits Broadcasting House, London, killing seven people.




1941 WW2: Odessa, a Russian port on the Black Sea which had been surrounded by German troops for several weeks, Is evacuated by the Russians.

1941 Holocaust: The German authorities in Poland decree that any Jews found outside the ghettos will be executed automatically.

1941 Holocaust: Mass deportations of German Jews to the East begins. Priests are told that Christian "non-Aryans" will be evacuated only when earlier conflicts with the Gestapo have occurred. For the time being, "non-Aryans" in mixed marriages will not be affected by these measures. (Lewy)

1942 Church and Reich: Ernst Woermann, director of the political department of the Foreign Ministry, records that Papal Nuncio Orsenigo in Berlin had made several inquiries about mass shootings and the fate of the deported Jews with "some embarrassment and without emphasis." (PA Bonn; Lewy)

1944 Holocaust: As Allied forces approach Strasbourg, Himmler orders the Anatomical Institute to destroy its collection of Jewish skulls and skeletons, but many related documents survive the war. (See June 21, 1943)




1945 Death: Vichy leader Pierre Laval, who had been returned to France and tried for treason in a hostile court, is executed after an abortive suicide attempt.




1946 Death: At 10:45PM, just two hours before his scheduled execution, Field Marshal Hermann Goering bites a cyanide capsule in his cell at Nuremberg, committing suicide. It is the ultimate act of defiance and well appreciated by die-hard Nazis all across occupied Germany.




1950 Korea: President Harry Truman meets with General Douglas MacArthur at Wake Island to discuss UN progress in the war.

1954 William Golding's Lord of the Flies is published in Britain.

1964 Nikita Khrushchev, while on holiday at his Black Sea villa, is replaced by Leonid Brezhnev as leader of the Soviet Union. For the first time in the history of the USSR, a Soviet leader, though forced out of power, is allowed to retire alive. Exiled to a small provincial town and under virtual house arrest, he will nonetheless compose and smuggle to the West his fascinating Memoirs, giving historians and spies an inside look into the inner workings of the communist experiment under Stalin and himself.




1997 The first land-based vehicle to break the sound barrier with a two-way average of 763.035 mph (Mach 1.020). The British Thrust SSC sets the first supersonic land-speed record when it streaks across the Nevada desert faster than the speed of sound, not once, but twice. The jet-powered car rockets by at 759.333 mph on its first run, and about 30 minutes later sets the record again when it is clocked at 766.109 mph on its second attempt. Team leader Richard Noble, 51, and driver Andy Green, a 35-year-old Royal Air Force fighter pilot, had worked for years to smash the sound barrier with a car on land. The team broke the sound barrier twice, but failed to enter the record books because the second run came a minute too late.

2001 UK Home Secretary David Blunkett tells MPs he is introducing an emergency Anti-Terrorism Bill.




2001 US Senate Majority Leader Tom Daschle talks to reporters on Capitol Hill after an envelope containing a suspicious powder, believed to be anthrax is opened in his office. Daschle staffers exposed to the substance are treated with antibiotics.




2001 Health and postal officials said a small amount of anthrax spores had been found in a Postal Service mail sorting facility in Boca Raton. Suspicious letters and powder are reported at Microsoft offices in Reno, Nevada, and in several countries including Canada, Australia, France, and Germany.

2004


2004


2004

---
^ Top of Page ^
---

Click Here to email the Webmaster of this site.

Web Page Design by Nathan
This page was last updated on October 07, 2005