NAVIGATION COLUMN
Home Page

Yahoo Groups:
History 1 Day 2
Nuremburg Data


---
Daily History Pages:
---

FAIR USE NOTICE: This site could contain copyrighted material the use of which has not always been specifically authorized by the copyright owner. We are making such material available in our efforts to advance understanding of historical, political, human rights, economic, democracy, scientific, environmental, and social justice issues, etc. We believe this constitutes a 'fair use' of any such copyrighted material as provided for in section 107 of the US Copyright Law. In accordance with Title 17 U.S.C. Section 107, the material on this site is distributed without profit to those who have expressed a prior interest in receiving the included information for research that could include educational purposes. If you wish to use copyrighted material from this site for purposes of your own that go beyond 'fair use', you could most likely need to obtain permission from the copyright owner.


October 18


1469 Isabella of Castile weds Ferdinand II of Aragon, thus uniting almost all the Christian dominions of Spain under one monarchy.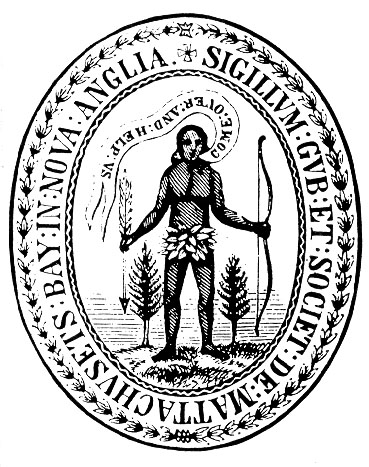 1648 The 'shoemakers of Boston', the first labor organization in what would become the United States, is authorized by the Massachusetts Bay Colony.




1676 Death: Nathaniel Bacon, rallied against the Virginian government, is killed at 29.

1685 The Edict of Nantes is lifted by Louis XIV. The edict, signed at Nantes, France, by King Henry IV in 1598, gave the Huguenots religious liberty, civil rights and security. By revoking the Edict of Nantes, Louis XIV abrogates their religious liberties. The Huguenot exodus which follows drains France's industrial economy, and possibly hastens the French Revolution.




1697 Birth: Canaletto [Giovanni Antonio Canal], Venetian painter (Venicei A Regatta on Grand Canal).

1748 The Treaty of Aix-la-Chapelle ends the War of Austrian Succession.




1767 The boundary between Maryland and Pennsylvania, the Mason Dixon line, is agreed upon.

1776 US Revolutionary War: Colonel John Glover and his Marblehead regiment meet British Forces in the Bronx. "Glover climbed a small hill near his brigade's encampment to scan the area with his telescope. He was surprised to see a British force with "a number of ships in the Sound under way, in a short time saw the boats upward of two hundred sail, all manned and formed in four grad divisions." Glover had to delay the British attack, or they would push directly into the flank of the retreating Americans. In order to slow the enemy column, Glover placed his regiments behind stone walls lining the Pelham Road. As the British and Hessians pushed forward, each regiment in Glover's brigade held their ground as long as possible, then retreated to the next regiment's position. In this way, the enemy column was forced to fight an increasing number of Americans as it moved forward. The fight delayed the British force for an entire day, enough time for most of the Americans to reach White Plains in safety. On the 19th, Glover's brigade slipped away to join General Charles Lee's rear guard heading for White Plains. Glover's own regiment served well in several skirmishes while marching toward the American lines..."

1813 The Allies defeat Napoleon at Leipzig.

1842 Samuel Finley Breese Morse, of Morse code fame, lays his first telegraph cable in New York Harbor between the Battery and Governor's Island.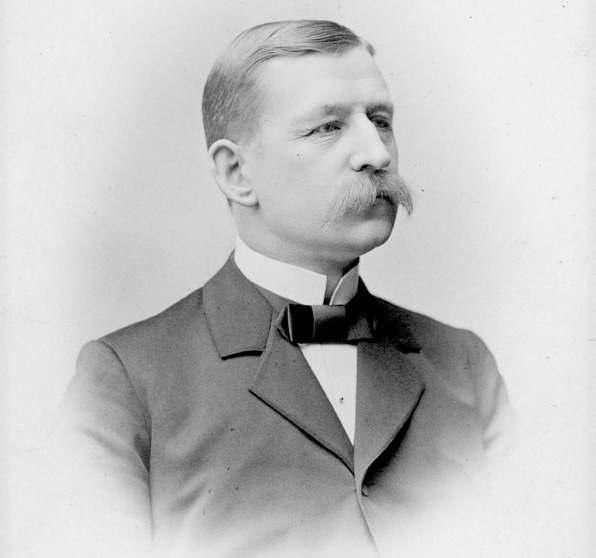 1854 Birth: Salomon Andree, explorer. (The articles at this link tell the story of the polar expedition led by Salomon August Andree, who tried to reach the North Pole in the late 1800's. Previous explorers had tried to reach the pole via ship and/or sled dogs. Andree decided to try to reach the pole by air...)

1859 Birth: Henri Louis Bergson, in France, philosopher, author (Creative Evolution-Nobel 1927).

1860 British troops burn the Yuanmingyuan, the imperial summer palace in Beijing, to the ground.




1862 US Civil War: Morgan's raiders capture the federal garrison at Lexington, Kentucky.

1867 The Alaska territory is formally transferred to the US from Russian control. The US flag flies for the first time at Sitka following the purchase.

1870 Sandblasting is patented by Benjamin Chew Tilghman.




1871 Death: Charles Babbage; invented one of the earliest known automatic digital computers. A prominent mathematician who helped found England's Analytic, Royal Astronomical, and Statistical Societies, Babbage proposed the idea of a mechanical calculator around 1812.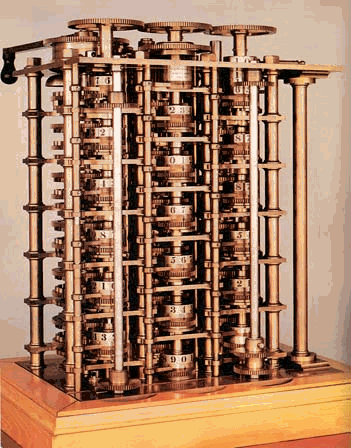 Parliament granted Babbage funding in 1823, to build such a machine, which he called the Difference Engine. His protege, Ada, the countess of Lovelace, helped devise a method to program the machine using punched cards. Babbage devoted the next ten years of his life to building the Difference Engine. Unfortunately, after spending seventeen thousand pounds of government funds and nearly the same amount from his own pocket, Babbage ran out of money and was never able to build the machine. A Swedish engineer finally succeeded in constructing a Difference Engine based on Babbage's theories in 1854. The machine was largely forgotten until Babbage's drawings were rediscovered in 1937.

1878 Birth: James Truslow Adams, historian (Pulitzer 1921-Founding of New England).

1883 The weather station at the top of Ben Nevis, Scotland, the highest mountain in Britain, is declared open. Weather stations are set up on the tops of mountains all over Europe and the Eastern United States in order to gather information for the new weather forecasts.

1892 The first commercial long-distance phone line opens. The first call made is between the mayors of New York and Chicago.




1896 The earliest comic strip, The Yellow Kid, first appears in the New York Journal.




1898 Manifesting Destiny: Only one year after Spain granted Puerto Rico self-rule, American troops raise the US flag over the Caribbean nation, formalizing US authority over the island's one million inhabitants. In July 1898, near the end of the Spanish-American War, US forces had launched an invasion of Puerto Rico, the 108-mile-long, 40-mile-wide island that was one of Spain's two principal possessions in the Caribbean. With little resistance and only seven American deaths, US troops are able to secure the island by mid August. After the signing of an armistice with Spain, the island is turned over to the US forces this day. US General John R. Brooke becomes military governor. In December, the Treaty of Paris will be signed, ending the Spanish-American War and officially approving the cession of Puerto Rico to the United States. In the first three decades of its rule, the US government will make efforts to Americanize its new possession, including granting full US citizenship to Puerto Ricans in 1917 and considering a measure that would make English the island's official language. However, during the 1930s, a nationalist movement led by the Popular Democratic Party will win widespread support across the island, and further US assimilation will be successfully opposed. Beginning in 1948, Puerto Ricans will be able to elect their own governor, and in 1952 the US Congress approves a new Puerto Rican constitution that will make the island an autonomous US commonwealth, with its citizens retaining American citizenship. The constitution will be formally adopted by Puerto Rico on 25 July 1952. Movements for Puerto Rican statehood, along with lesser movements for Puerto Rican independence, will win supporters on the island, but popular referendums in 1967 and 1993 will demonstrate that the majority of Puerto Ricans still support their special status as a US commonwealth.




1906 Birth: James Brooks, artist.

1908 Belgium annexes the Congo Free State.

1910 M. Baudry becomes the first to fly a dirigible across the English Channel, from La Motte-Breil to Wormwood Scrubbs.

1912 Italian-Turkish War: The conflict ends as Italy and Turkey sign a peace treaty at Lausanne, whereby Cyrenaica and Tripoli gain autonomy and the Dodecanese Islands are restored to Turkey.




1912 First Balkan War: This little known but pivotal conflict breaks out this day between the members of the Balkan League, Serbia, Bulgaria, Greece and Montenegro, and the Ottoman Empire.




1914 WW1: A German U-boat raid on Scapa Flow, although unsuccessful, results in the temporary transfer of the British Grand Fleet to Rosyth on the Scottish coast while antisubmarine nets are installed at Scapa.

1915 WW1: The Italians, reorganized, reinforced, and supported by 1,200 guns strike once more at Gorizia and are again repulsed in the Third Battle of the Isonzo.

1918 WW1: American pressure in the Meuse-Argonne causes a German retreat all along the line. The German army begins to crack.

1918 Czechs seize Prague and renounce Hapsburg's rule.

1921 Birth: Jesse Helms, Senator-R-North Carolina.

1921 Russian Soviets grant Crimean independence.

1922 The British Broadcasting Company (BBC) is officially formed.

1922 Birth: Little Orphan Annie, comic strip character.




1922 Birth: Richard Stankiewicz, US sculptor, (1974 Akston Award, 1966 Brandeis).




1923 Weimar: Bavaria, backed by Wuerttemberg and Saxony, breaks diplomatic relations with Berlin. The local Bavarian Reichswehr revolts against the Reich.

1926 Birth: Charles Edward Anderson.

1929 Weimar: President von Hindenburg condemns the Nationalist referendum which would express disapproval of officials pledged to the Young Plan.

1929 The Judicial Committee of England's Privy Council rules that women are to be considered as persons in Canada. Previously, under English common law, women were persons in matters of pains and penalties, but were not persons in matters of rights and privileges.

1931 Death: Thomas Alva Edison, American inventor, in West Orange, New Jersey, at 84.

1935 Nazi Eugenics: Germany promulgates the Marriage Protection Law, forbidding person with hereditary diseases to marry.

1939 WW2: President Roosevelt issues a proclamation closing US offshore waters and all US ports to submarines of all belligerents. (Schlessinger I)

1939 WW2: Moscow prepares to hand over 30,000 Polish soldiers and refugees to the Nazis who respond with their own prisoner exchange.

1939 Diary of Leon Gladun: News: apparently Kutrzeba and Bortnowski [Polish generals] have joined together. Warsaw is still defending herself--25,000 inhabitants have been killed by German bombardment.

1940 WW2: Norwegian Jews are forbidden to continue in all academic or other professions by the Nazi authorities. Fortunately, there were none of the killings, beatings, forced labor and expulsions which had become daily events in occupied Poland. (Atlas)

1940 Holocaust: A wall is built around the area of Warsaw designated by the Germans for a Jewish ghetto. Jews are forced not only to build the wall, but also to pay for it. The Warsaw ghetto becomes the largest ghetto established by the Germans in Poland. The section of the city chosen for the ghetto is already home to 280,000 Jews. (Atlas)




1941 Holocaust: Heydrich and Himmler speak by phone, agreeing not to allow any Jews to leave German territory by going overseas. (Architect)




1943 Holocaust: More than 1,000 Roman Jews, more than two-thirds of them women and children, are shipped off to the killing center at Auschwitz. Only 14 men and one woman will return alive after the war. 7,000 of the 8,000 Roman Jews escaped capture by going into hiding. About 4,000 of them, with the knowledge and approval of the Pope, find refuge in the numerous monasteries and houses of religious orders in Rome. A few dozen are sheltered in the Vatican itself. (Lewy) Within a month 8,360 Italian Jews had been deported to Auschwitz, where 7,749 are murdered. (Atlas)




1944 WW2: Lieutenant General Joseph 'Vinegar Joe' Stilwell is recalled from China by FDR.




1948 Death: Walther von Brauchitsch; German general and field marshal-general from 1940. Commander-in-Chief of the German army (OKH) from February 4, 1938 until dismissed and forced to retire on December 19, 1941, by Hitler, who then assumed the post himself. Brauchitsch dies this day in the British Military Hospital at Hamburg.

1950 Korea: The First Turkish Brigade arrives in Korea to assist the UN forces fighting there.

1961 Painter Henri Matisse's Le Mateau attracts big crowds in New York. It takes 46 days and 116,000 visits before someone spots it is upside down.

1962 The US launches Ranger 5 for a lunar impact, but it misses the Moon.

1962 Dr Watson (US) and Drs Crick and Wilkins (Britain) win the Nobel Prize for Medicine for work in determining structure of DNA.

1967 Venera 4, a Russian unmanned spacecraft, attempts the first landing on the surface of Venus before losing contact 27 km above the surface.

1968 The US Olympic Committee suspends Tommie Smith and John Carlos for giving a 'black power' salute during their victory ceremony.

1969 The US Federal government bans the use of the artificial sweeteners known as cyclamates.

1970 The body of Pierre Laporte, the Quebec (Canada) Minister of Labor, is found following his kidnap by the Quebec Liberation Front.

1973 The US Congress authorizes the bicentennial quarter, half-dollar and dollar coins.




1974 Watergate: The jury in the Watergate cover-up trial hears a tape recording in which President Nixon tells aide John Dean (above) to try to stop the Watergate burglary investigation before it implicates White House personnel.

1977 Three Palestinian hijackers are killed when a German antiterrorist squad storms a Lufthansa aircraft at Mogadishu Airport. All 86 passengers who had been held hostage for five days are freed.




1982 Death: Bess Truman, wife of Harry Truman, in Independence, Missouri at 97.

1984 President Reagan orders an investigation of a CIA handbook for Nicaraguan rebels that suggests assassination as a political tactic.

1988 Israel's supreme court upholds the ban on Kahane`s Kach Party as racist.

1988 The British government bans broadcast interviews with groups which express support for violence in Northern Ireland, provoking opposition charges it is handing a propaganda coup to the outlawed Irish Republican Army.

1989 Hungary's Parliament purges the constitution of its Stalinist elements to create a Western-style basic law for a return to multiparty democracy.




1989 Egon Krenz becomes the leader of East Germany after Erich Honecker is ousted.

1990 Desert Shield: Iraq, pinched by economic sanctions, offers to sell oil to anyone at half the going price.

1991 Israel and the Soviet Union agree to renew full diplomatic relations for first time since 1967.

1991 The United States and Soviet Union formally invite Israeli and Arab leaders to a conference in Madrid, Spain, to initiate direct bilateral peace talks.

1992 Numerous civilians are killed or wounded when Serbian forces unleash a citywide artillery barrage on Sarajevo, Bosnia-Hercegovina.

1993 A Los Angeles jury acquits two black defendants of most charges in the beating of white truck driver Reginald Denny during the 1992 riots.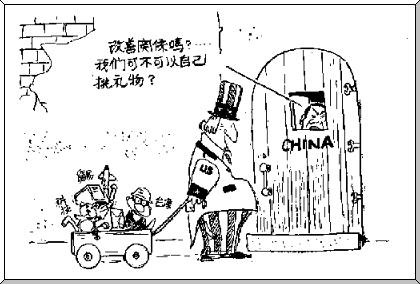 1996 Koreagate: The Democratic National Committee halts fundraising efforts by finance vice-chairman John Huang and returns a contribution from a South Korean business group. Huang had also solicited contributions from wealthy Indonesians, one of whom reportedly bragged about his influence in Washington.

2000 American scientists claim that bacteria in space suspended for 250 million years are the world's oldest living things. They are found in salt crystals buried in New Mexico.




2001 As anthrax incidents continue, FBI Director Robert Mueller announced a reward of up to $1 million for information leading to the arrest and conviction of those responsible for sending anthrax-laden mail, which he called a terrorist act.




2001 Two new cases of the skin form of anthrax are reported; one involving an assistant to CBS anchorman Dan Rather and the other a postal worker in New Jersey. That brings to six the total number of confirmed cases of anthrax infection.




2001 US aircraft rain more bombs from the skies above Afghanistan but a Taliban minister says Osama bin Laden and his hard-line Islamic protectors are all alive and well even as the death toll rises.

2001 Victory in Afghanistan will require putting troops on the ground in addition to bombing terrorist and Taliban targets from the air, Defense Secretary Donald H. Rumsfeld declares at a Pentagon press conference.

2004


2004

---
^ Top of Page ^
---

Click Here to email the Webmaster of this site.

Web Page Design by Nathan
This page was last updated on October 07, 2005