October 26


0899 Death: King Alfred the Great, Saxon King of Wessex, southwest England; soldier and scholar, he fought against the invading Danes and formed England's first navy. His son, Edward the Elder, becomes King. (Bradley)

1369 Charles V of France, known as 'the Wise', dedicates a monument this day, to his personal chef for a recipe for pickled fish.




1440 Death: Gilles de Rais, French marshal who fought for Joan of Arc, is hanged this day for Satanism and the murder of 140 children. His crimes will inspire the tale of Bluebeard.

1759 Birth: Georges Danton, in France, revolutionary leader.




1760 George III is crowned, beginning one of the longest reigns (60 years) in history.




1774 US Revolutionary War: The first Continental Congress, which had protested British measures and called for civil disobedience, concludes in Philadelphia.




1785 The first Spanish jackasses are imported to the United States and arrive in Boston; a gift from King Charles III of Spain. George Washington will breed them resulting in the first donkeys to be born in America.

1795 When General Paul Barras resigns his commission as head of France's Army of the Interior to become head of the Directory, his second-in-command becomes the army's commander: Napoleon Bonaparte.




1800 Birth: Count Helmuth Karl Von Moltke, Prussian Field Marshal, whose reorganization of the Prussian Army will lead to military victories which will allow the unification of Germany.




1803 Birth: Joseph Aloysius Hansom, English architect, inventor.

1858 The rotary motion-washing machine is patented by H. E. Smith of Philadelphia.

1863 The Worldwide Red Cross is organised in Geneva.

1868 White terrorists kill several blacks in St Bernard Parish, Louisiana.

1868 Death: B. F. Randolph, South Carolina state senator, assassinated.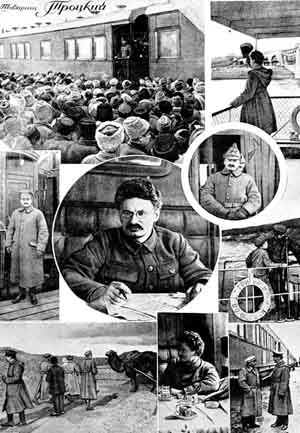 1879 Birth: Leon Trotsky, Russian revolutionary; will be president of first Soviet, a leader of the Bolshevik Revolution.




1881 The O.K. Corral in Tombstone, Arizona, is the scene of an epic gunfight between the feuding Clanton and Earp families. Wyatt Earp, two of his brothers and "Doc" Holliday gun down two Clantons and two other men.

1889 Birth: Millar Burrows, American archaeologist. Director of the American School of Oriental Research at Jerusalem 1931-32, 1947-48), Burrows' most popular published work will be What Mean These Stones? (1941).




1902 Birth: Beryl Markham, aviator and writer. "Beryl Markham spent most of her life in Kenya, a country in eastern Africa, where she was well known for her career as a bush pilot and for her success as a breeder and trainer of racehorses. She was also famous for her record-breaking, though near fatal, solo flight from London to Nova Scotia in 1936. Markham wrote a book about her adventurous life that became a best-seller. Born in 1902 in Leicester, England, Markham (then Beryl Clutterbuck) was just three years old when her parents moved to Kenya..."

1905 Russian Revolution: The first Soviet workers' council is formed, in St Petersburg, Russia.

1905 Norway signs a treaty of separation with Sweden.




1909 Death: Prince Ito of Japan, victim of a Korean assassin.

1916 Birth: (Maurice Marie) Francois Mitterand, in Jarnac; President of France (1981-1995).




1916 Margaret Sanger is arrested for 'obscenity'; advocating birth control.




1917 Birth: Felix the Cat.

1917 Russian Revolution: Zinoviev votes with Lev Kamenev against seizing power, earning the undying enmity of party comrades and Bolshevik historians; nevertheless, Zinoviev is given command of the Petrograd party organization.




1918 WW1: General Ludendorff resigns his command, immediately before formal dismissal, to permit the desperate German government to comply with Wilson's demand. Hindenburg retains his post as German field commander, with Gen. Wilhelm Groener (above) replacing Ludendorff as chief of staff.




1918 Volkishness: Autumn Thule (Germanenorden) Grand Master Rudolf Sebottendorff entrusts Karl Harrer, a Munich reporter, with the task of forming a worker's organization affiliated with the Thule Society. (BHK)




1918 WW1: The Politische Arbeiter-Zirkel (the Political Worker's Circle) is founded in Munich. Its members include Karl Harrer as chairman, Anton Drexler (above), the most active member, and Michael Lotter as secretary. This tiny group with only three to seven members in regular attendance, meets weekly throughout the winter. Harrer lectures on subjects such as the causes of military defeat, the Jewish enemy and anti-English sentiments. (Bundesarchiv, Koblenz)

1919 Birth: Mohammad Reza Pahlavi Aryamehr, Shah of Iran (1941-79).




1923 Weimar: Fritz Thyssen, one of Germany's richest industrialists begins the large-scale financing of Hitler and the Nazis Party. Thyssen, one of Germany's richest men, is in business with Averell Harriman and Prescott Bush (W's grampa), among others.

1924 The Union Banking Corporation is formally established as a unit in the Manhattan offices of the W.A. Harriman & Co., interlocking with the Fritz Thyssen-owned Bank Voor Handel en Scheepvaart (BHS) in the Netherlands.




1926 Weimar: Appointment of Dr. Josef Goebbels as the Nationalist Socialist party's Gauleiter in Berlin. He is given extraordinary powers.

1935 Volkishness: The Order of the New Templars (ONT) presbytery at Hertesburg, near Prerow on the Baltic Sea coast is compulsorily expropriated by Hermann Goering's Reich Forestry Commission as part of the Darrs National Park. Hauerstein then establishes a new presbytery of Petena at the Püttenhof near Waging in Bavaria. (Roots)

1938 Holocaust: Himmler orders the police to collect all Polish Jews in Germany with valid passports and deport them before October 29th. (Architect)




1941 US savings bonds go on sale.

1944 Holocaust: Himmler issues orders to destroy the crematoriums at Auschwitz-Birkenau in an attempt to eliminate the evidence of Nazi mass murder.




1944 WW2: Rundstedt, who has been restored as Commander-in-Chief in the West, is given overall responsibility for the planned counteroffensive in the West. The armies involved are the Fifth Panzer Army, commanded by Hasso von Manteuffel, Sixth Panzer Army, under Waffen-SS General Sepp Dietrich, and General Erich Brandenberger's Seventh Army, consisting mostly of SS formations. The attack through the Ardennes is scheduled for November 25th.

1946 Twelve Polish airmen returning to base at Hucknall are attacked by a British mob. Similar attacks occur at Nottingham and Chesterfield.

1947 The Maharajah of Jammu and Kashmir accedes to India.




1948 Birth: Hillary Clinton, US senator, wife of former President Bill Clinton.

1949 President Truman increases the minimum wage from 40c to 75c.

1950 Korea: A reconnaissance platoon for a South Korean division reaches the Yalu River. They are the only elements of the UN force to reach the river before the Chinese counteroffensive pushes the whole army down into South Korea.

1950 The rebuilt chamber of the British House of Commons, which had been destroyed by German bombing raids in 1941, is opened by King George VI.

1951 Winston Churchill becomes British prime minister for a second time, following his Conservative Party's narrow victory in general elections the previous day.

1954 Chevrolet introduces the V-8 engine.

1955 The Village Voice, New York City's 'underground' (alternative) newspaper, is first published, with partial backing by Norman Mailer.

1955 Ngo Dinh Diem proclaims Vietnam a republic and himself president.

1956 Vietnam promulgates its constitution.

1956 The UN International Atomic Energy Agency statute is approved.

1957 The Russian government announces that Marshal Georgi Zhukov, the nation's most prominent military hero, has been relieved of his duties as Minister of Defense. Khrushchev accuses Zhukov of promoting his own 'cult of personality' and sees him as a threat to his own popularity.

1957 Vatican Radio begins broadcasting.




1962 Cuban Missile Crisis: Soviet leader Nikita Khrushchev sends a note to President John Kennedy offering to withdraw his missiles from Cuba if the United States will close its bases in Turkey. At 7:00 AM, the first Soviet ship, the freighter Marulca, is stopped and boarded by personnel from the USS Joseph P. Kennedy (destroyer). Finding no contraband, the ship is allowed to continue to Cuba.

1966 The first Pacific communications satellite is launched; Intelsat 2.

1967 The Shah of Iran crowns himself on his 48th birthday, after 26 years on the Peacock Throne.

1968 Soyuz 3 is launched.




1970 22 year old Garry Trudeau begins his innovative comic strip, Doonesbury, in 28 newspapers across the US.

1972 October Surprise: Dr. Henry Kissinger declares Peace is at hand in Vietnam.

1975 Anwar Sadat becomes the first Egyptian president to officially visit the US.

1976 Transkei gains independence, but it is not recognized outside of South Africa.

1976 Trinidad and Tobago become a republic.

1979 Death: Park Chung-hee, South Korean President; assassinated by Kim Jae-kyu, his intelligence chief.

1980 Israeli President Yitzhak Navon becomes the first Israeli head of state to visit Egypt.

1986 In the People's Republic of China, Chinese television launches a weekly half-hour of old Donald Duck and Mickey Mouse cartoons.

1987 The Head of the Salvadoran Human Rights Commission is assassinated by a death squad.




1990 The Soviet republic of Kirghizia decides to change its official name to the Socialist Republic of Kyrgyzstan, a title recalling the ancient Turkic origins of many of its people.

1991 Former Washington DC Mayor Marion Barry begins serving a six-month federal prison sentence for cocaine possession.

1994 Israel and Jordan sign a peace treaty in a ceremony at their border attended by US President Bill Clinton.

1995 Radical Palestinian leader Fathi Shqaqi is assassinated in Malta.

1998 A French lab finds a nerve agent on an Iraqi missile warhead.

2001 200 elite British commandos are put on standby for action in Afghanistan as Tony Blair warns that Osama bin Laden must be stopped.


2001 US President George W. Bush signs the antiterrorism bill into law.

2001 A small amount of anthrax spores are found in a CIA mailroom. The CIA mail goes through the Brentwood mail facility. A state department mail handler is hospitalized with inhalation anthrax, and anthrax is found at a New York postal facility. Anthrax is confirmed in an off-site US Supreme Court mail facility.

2001 Taliban officials say that Afghan opposition figure Abdul Haq was captured after slipping into Afghanistan and was executed by the Taliban for treason.

2001


2002


2003


2004


2004


2004









Visit:
Visit:

Click Here to email the History: One Day At a Time webmaster.