NAVIGATION COLUMN
Home Page

The Keninger Archives
The Propagander

Yahoo Groups:
History 1 Day 2
Nuremburg Data


---
Daily History Pages:
---

FAIR USE NOTICE: This site could contain copyrighted material the use of which has not always been specifically authorized by the copyright owner. We are making such material available in our efforts to advance understanding of historical, political, human rights, economic, democracy, scientific, environmental, and social justice issues, etc. We believe this constitutes a 'fair use' of any such copyrighted material as provided for in section 107 of the US Copyright Law. In accordance with Title 17 U.S.C. Section 107, the material on this site is distributed without profit to those who have expressed a prior interest in receiving the included information for research that could include educational purposes. If you wish to use copyrighted material from this site for purposes of your own that go beyond 'fair use', you could most likely need to obtain permission from the copyright owner.


September 3




1189 Richard the Lionheart is crowned King of England at London's Westminster Abbey following the death of his father Henry II. Richard knows little of England since he has spent most of his life in France, and even while King he will spend the vast majority of his ten-year reign abroad, devoting himself to the Crusades (above).




1596 Birth: Nicolo Amati, violin maker (Stradivari and Guarneri).




1650 The Scots are routed by the English, led by Oliver Cromwell, at the Battle of Dunbar in Scotland.




1651 The Second Battle of Worcester: An invading Scottish royalist force under Charles II, attempting to undo the Parliamentary victory of the Civil War, is decisively defeated by Commonwealth forces under Oliver Cromwell. The outcome is, in Cromwell's phrase, a `crowning mercy' for the Parliamentarians as it will prevent the royalists from raising another army for nearly a decade.

1658 Death: James I king of England (1603-25), aged 92.




1658 Death: Oliver Cromwell, Lord Protector (1653-58), of malaria aged 59.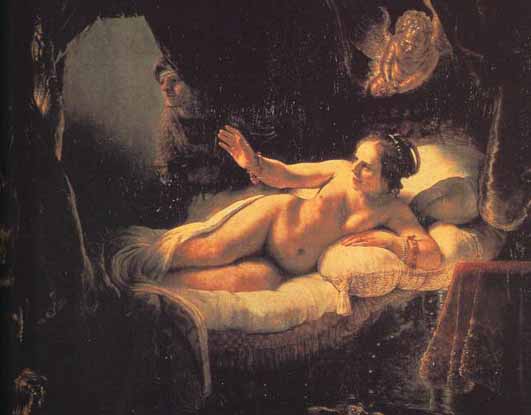 1752 Alberne Unsinn, of Lächerlicher, Pennsylvania, removes all his wife's clothing from the premises and prohibits the servants from allowing her access to clothing of any kind. (See Sep 4)




1777 US Revolutionary War: The American flag is flown in battle for the first time, during a Revolutionary War skirmish at Cooch's Bridge, Maryland.




1783 The Treaty of Paris: The Treaty of Paris is signed between the US and Great Britain, officially ending the American Revolutionary War. The treaty is signed by David Hartley (representing Great Britain) and by John Adams (who did the majority of the work), Benjamin Franklin, and John Jay (representing the United States).




"

His Brittanic Majesty acknowledges the said United States, viz., New Hampshire, Massachusetts Bay, Rhode Island and Providence Plantations, Connecticut, New York, New Jersey, Pennsylvania, Maryland, Virginia, North Carolina, South Carolina and Georgia, to be free sovereign and independent states, that he treats with them as such, and for himself, his heirs, and successors, relinquishes all claims to the government, propriety, and territorial rights of the same and every part thereof."(Full Text)




1803 Birth: Prudence Crandall, schoolteacher, controversial for her efforts to educate black girls.

1826 Nicholas I is crowned Tsar of Russia in Moscow.

1833 Benjamin H. Day launches the first successful penny newspaper in the United States; The New York Sun.




1838 Dressed as a sailor and carrying borrowed identification papers, Frederick Douglass escapes from bondage in the dreary city of Baltimore, in the slave state of Maryland, and eventually arrives in New York City. Douglass will later become a great orator and one of the leaders of the antislavery struggle.




1856 Birth: Louis Sullivan, architect, called the father of the skyscraper.

1872 The Democrats meet for their national convention in Louisville, Kentucky, and nominate Charles O'Connor for the office of President of the United States. O'Connor is the first Catholic to be nominated by the Democrats, but he wisely declines the nomination. Note: It will be about 20 years before another Democrat occupies the White House, and it will take the candidacy of a popular Republican running as an Independent to cause that unlikely event.




1875 Birth: Ferdinand Porsche (above, right).

1879 After a month-long siege, British residents in Kabul are massacred by Afghan troops.




1888 Birth: Hans Friedrich Blunck, novelist, poet, and head of the Reich Chamber of Literature. A writer of fairy tales with a strong Volkish element, he will write 'Fuehrer Novels,' one of which is reviewed as 'a book about the birth of a nation, a book of Fuehrer and Reich, an epic of a new race and a Germanic Christianity.' A fervid Nazi, he will declare in 1934 that 'an old world had collapsed and we Germans are showing the way to a new form of life. We carry a new belief in man and mankind in our hearts.' After the war, he will publish a two volume memoir notable for it's whitewashing of the crimes of the Third Reich and his hero, Adolf Hitler.

1897 The French periodical, Le Temps, publishes an article claiming that a certain Dr. Mandelstein, Professor at the University of Kiev, in the course of his speech opening the Zionist International Congress said this: "The Jews will use all their influence and power to prevent the rise and prosperity of all other nations and are resolved to adhere to their historic destiny i.e. to the conquest of world power." Antisemites took these words very seriously and quickly used them to stir up anti-Jewish sentiments throughout eastern and western Europe.

1900 The British annex Natal (South Africa).




1916 WW1: Captain Leefe Robinson becomes the first pilot to shoot down a Zeppelin over England, earning himself a VC.

1918 WW1: The Allies force the rest of the German armies back across the Hindenburg Line, which they had crossed in March.

1919 US President Woodrow 'Witless' Wilson, instead of negotiating the Versailles Treaty and the League of Nations Covenant with the Senate, departs on a tour of the country to rouse public support in favor of the project. Note: He is already quite ill and proceeds against the warnings of his doctors.




1923 Birth: Mort Walker, cartoonist. (Beetle Bailey).

1925 Death: Edward R. Stettinius. Note: His son, Edward R. Stettinius Jr, is at this time the General Motors Manager of Employment.




1925 The US dirigible Shenandoah, the first airship to use helium gas, runs into a storm over southern Ohio and breaks up in the air with the loss of 14 officers and men.

1929 The Dow Jones industrial average closes on this day at the peak of the bull market of the 1920's: 381.17.

1935 Sir Malcolm Campbell becomes the first person to drive an automobile over 300 miles an hour as his Bluebird Special hits a speed of 304.331 MPH on the Bonneville Salt Flats in Utah.

1939 WW2: Great Britain, France, Australia and New Zealand declare war on Germany. The British ultimatum that Germany withdraw from Poland is delivered to the German Foreign Ministry at 9 AM by Ambassador Neville Henderson. It gives Hitler two hours to begin the withdrawal or a state of war will exists between the two nations. At 11 AM the French ultimatum is delivered. It expires at 5 PM.

1939 WW2: Ten British bombers drop 13 tons of leaflets on the Ruhr. Printed on the six million sheets of paper is the message: "Your rulers have condemned you to the massacres, miseries and privations of a war they cannot ever hope to win." (Duffy)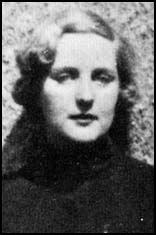 1939 WW2: Unity Mitford shoots herself in the head with a small pistol outside a German government building in Munich. Her attempt is unsuccessful, but she will continue to live for several years after the war as an invalid.




1939 WW2: Lieutenant Colonel Nikolaus von Vormann, army liaison officer to Hitler, records in his notes of the day: "Even today the Fuehrer still believes that the Western powers are only going to stage a phony war, so to speak." (Irving I)




1939 WW2: A German U-boat is accused of sinking the Athenia, a Canadian liner bound for Montreal. The sinking results in the loss of 112 lives, including 28 Americans. During the first two months of the war, 67 British merchant ships are sunk. (See October 5)




1939 WW2: Himmler tells the Einsatzgruppe under Udo von Woyrsch that its mission is to suppress the Polish resistance movement with all available means. The overall operation of the Einsatzgruppen in Poland has been given the code-name Aktion Tannenberg. It will officially come to an end on October 25. (Architect) (Note: It is uncertain whether this code-name referred to the Battle of Tannenberg (1914) or to the well-known Pan-German writer Otto Richard Tannenberg. (See Tannenberg, 1911)

1940 WW2: The operational orders for Operation Sealion, the invasion of Britain, are issued. S-Day is scheduled for September 21.

1940 WW2: The Legionary Revolution breaks out at 9AM in Romania. Fighting in Bucharest, Brasov and Constanta results in the death of nine Legionaries. Most public buildings are quickly occupied and the Palace is surrounded. General Coroama, Commander of the Bucharest Army Corps, refuses to order his troops to fire on the Legionaries. (Sturdza)




1941 Holocaust: Estonia is easily conquered by the Germans. Following the occupation of Tallin, the remaining 1,000 Jews are murdered by SS killing squads. (Atlas)

1941 The US State Department tells the Japanese that the meeting they have requested between Roosevelt and Prince Konoye cannot take place. Supposedly the Americans are concerned that Konoye, Japan's prime minister, might not be able to convince the Japanese military keep to any agreement that might be made.

1941 Holocaust: 600 Soviet prisoners of war and 300 Jews are gassed at Auschwitz in an experiment using Zyklon B (hydrocyanic acid), a commercial pesticide.

1942 SS Dr. Johann Paul Kremer's Auschwitz Diary: "For the first time, came down with the diarrhea with vomiting and colic-type attacks of pain which have hit everyone here in the camp. It cannot be the water as I have not drunk a drop. Also the bread cannot be responsible, as those who have eaten only white bread (special diets) have also come down with it. Most probably the reason is the unhealthy continental and very dry tropical climate with its dust and masses of vermin (flies)."

1943 WW2: Operation Avalanche; the British 8th Army invades the toe of Italy.

1943 WW2: In Algiers, the Badoglio regime of Italy secretly signs an armistice with the Anglo-American forces, but the Italian capitulation is not announced until September 8th.

1944 WW2: The British capture Brussels.

1944 Holocaust: Sep 3-4 Some 3,000 more Jews are deported from Westerbork in Holland on two separate trains. (Atlas)

1944 The Warsaw Uprising: The AK engages German forces at Radoszyce who suffer 100 casualties.

1945 Japanese forces in the Philippines surrender to the Allies.




1962 death e e cummings innovative american poet both large and big very also painter looses track at 67 in the how town north conway good old new hampshire

1965 Hector Garcia Godoy is sworn in as President of the Dominican Republic, ending four months of fighting after a coup.

1967 Drivers in Sweden start driving on the right side of the road.

1967 Nguyen Van Thieu is elected president of South Vietnam under a new constitution.

1967 Death: Woody Guthrie.

1971 A four power agreement on Berlin is signed by the US, British and French ambassadors to West Germany and the Soviet ambassador to East Germany. The agreement will come into force 3 June 1972.




1971 Qatar regains complete independence from Britain.




1976 The US spacecraft Viking 2 soft-lands on Mars, after a journey which lasted six days short of one year, and begins sending back photographs of the red planet's landscape to Earth. Note: Due to concerns about the crafts landing intact, one of the most boring regions of Mars is selected as the landing site. What would we think of aliens who would send a spaceprobe all the way to our planet Earth only to land on a very flat piece of Antarctic ice taking pictures like crazy?

1978 The crew of Soyuz 31 return to Earth aboard Soyuz 29.

1980 Both Zimbabwe and South Africa take their diplomatic missions and go home.

1984 A new South African constitution goes into effect, setting up a three-chamber racially divided parliament for white, Indian and colored (mixed race) people.

1989 The War On Some Drugs: The US begins shipping military aircraft and weapons, worth $65 million, to Columbia in its fight against drug lords.

1990 The Mongolian parliament reelects reformist communist Punsalmaagiin Ochirbat as president.

1990 Somalia's President Mohamed Siad Barre sacks his entire government amid intensified fighting between security forces and rebels.

1991 Estonia, Latvia and Lithuania apply for membership of the United Nations (UN).

1992 An Italian plane carrying eight people and nearly 10,000 pounds of blankets for Bosnian war victims crashes en route to Sarajevo. Evidence suggests it was shot down.

1992 Death: Barbara McClintock, Nobel laureate geneticist, at the age of 90.

1993 Cambodia's government agrees to the country becoming a constitutional monarchy with Norodom Sihanouk returning to the throne.




1994 Chinese President Jiang Zemin visits Moscow and meets with Russian President Boris Yeltsin. The meeting formally ends decades of confrontation as the two agree to stop pointing those bad old nuclear missiles at each other.




1996 US President Bill Clinton directs the forces under his command to launch one of the biggest military strikes against Iraq since the Gulf War, firing 27 cruise missiles at targets in southern Iraq in response to Iraqi attacks on Kurds in the north. Note: Despite criticism from Arab allies and some European allies, the next day the US will fire 17 more of these million dollar missiles.

1997 Arizona Governor Fife Symington is convicted of lying to get millions in loans to shore up his collapsing real estate empire. He resigns two days later, becoming the third governor in recent years to quit because of a criminal conviction.

1997 The US Senate votes to ban most federal financing for abortions provided by the managed-care industry.

2001 The US and Israel walk out of the UN Conference on racism in Durban, South Africa.

2002


2002


2004


2004


2004


2004

---
^ Top of Page ^
---

Click Here to email the Webmaster of this site.

Web Page Design by Nathan
This page was last updated on September 4, 2005