NAVIGATION COLUMN
Home Page

The Keninger Archives
The Propagander

Yahoo Groups:
History 1 Day 2
Nuremburg Data


---
Daily History Pages:
---

FAIR USE NOTICE: This site could contain copyrighted material the use of which has not always been specifically authorized by the copyright owner. We are making such material available in our efforts to advance understanding of historical, political, human rights, economic, democracy, scientific, environmental, and social justice issues, etc. We believe this constitutes a 'fair use' of any such copyrighted material as provided for in section 107 of the US Copyright Law. In accordance with Title 17 U.S.C. Section 107, the material on this site is distributed without profit to those who have expressed a prior interest in receiving the included information for research that could include educational purposes. If you wish to use copyrighted material from this site for purposes of your own that go beyond 'fair use', you could most likely need to obtain permission from the copyright owner.


September 5




1174 Canterbury Cathedral is destroyed by fire.




1646 Following Cromwell's victory in the English civil war, the office of the Archbishop of Canterbury is abolished.




1698 Peter the Great, in an effort to bring Russia boldly into the 17th century, imposes a tax on beards.




1752 Alberne Unsinn, of Lächerlicher, Pennsylvania, starts a riot at the local cathouse when he attempts to remove all cloth articles from the establishment.




1774 Sep 5-Oct 26 The first session of the Continental Congress of the 13 United States colonies (except Georgia) convenes in Philadelphia.

The delegates will draft a declaration of rights and grievances, organize the Continental Association, and elect Peyton Randolph (above) as the first president of Congress.




1793 French Revolution: The "Reign of Terror" begins as the National Convention enacts measures to repress the French Revolutionary activities.




1836 Sam Houston is elected as the first president of the Republic of Texas.

1847 Birth: Jesse James.




1877 Death: Sioux chief Crazy Horse (at 34) is fatally bayoneted by a US soldier after resisting arrest at Fort Robinson, Nebraska. A year earlier, Crazy Horse had led combined Sioux-Cheyenne forces to victory over George A. Custer's troops at the Battle of Little Bighorn, Montana.

1881 The first disaster relief provided by the American Red Cross benefits thousands of fire victims left destitute this day by the Great Fire of 1881. It had been a long hot summer in the 'thumb-area' of Michigan and small forest fires were burning. A southwest gale fanned the flames into an inferno. The fire raged for three days, scorching over a million acres and killing over 125 people.

1863 US Civil War: The US Ambassador in London warns Palmerston that new Confederate ships are being fitted out at Birkenhead and that if they are allowed to sail - "this is war." That same day, Palmerston orders their seizure.

1885 Jake Gumper of Ft. Wayne, Indiana, buys the first gasoline pump to be manufactured in the US

1900 France proclaims a protectorate over Chad.




1905 Russo-Japanese War: The war ends as the Treaty of Portsmouth, mediated by US President Theodore Roosevelt in New Hampshire, is signed by Russia and Japan.




1914 WW1: The First Battle of the Marne begins. Joffre's plan is almost ruined when right-flank units of Kluck's army detect the French Sixth Army advance from Paris and counterattack. Kluck then launches an attack toward Paris in the Battle of the Ourcq. By turning west, however, Kluck creates a gap to his left between his army and the Second, under Gen. Karl von Bulow.

1915 WW1: Czar Nicholas II takes command of the Russian armies, though many consider it a grave mistake.

1917 Federal raids are carried out in 24 cities on International Workers of the World (IWW) headquarters. The raids are prompted by suspected antiwar activities within the labor organization.

1918 Russian Revolution: The Council of Peoples Commissars proclaims the introduction of the Red terror campaign. "To secure our rear by means of terror is a direct necessity. It is necessary to secure the Soviet Republic against its class enemies by isolating them in concentration camps..All persons involved in White Guard organizations, plots and revolts are subject to execution by shooting..." (Polyakov)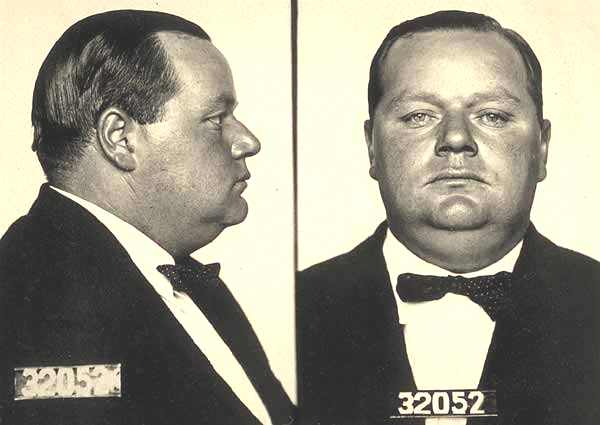 1921 The Fatty Arbuckle Scandal: Silent film comedian Roscoe 'Fatty' Arbuckle is accused of the rape and accidental murder of young film actress Virginia Rappe, whose bloodied body is found this day in a San Francisco hotel suite.

She will die in a hospital three days later from massive injuries, which include a ruptured bladder and peritonitis. Arbuckle had hosted a wild, three-day party at the hotel during the Labor Day weekend, and even though Arbuckle is ultimately acquitted of any wrongdoing by a jury, his brilliant film acting career is destroyed. He had been one of the most popular (and highest-paid) film comedians of the silent era, second only to Chaplin. Arbuckle's films are banned and, at the age of 37, he is a despondent has-been. Under an assumed name, Arbuckle continues to work infrequently on low-budget films as a director until he dies penniless twelve years later.




1922 American aviator, James Doolittle, makes the first American coast-to-coast flight in 21 hours and 19 minutes.

1925 Water is now being sold by the gallon in the drought stricken southern states of America.

1925 The "VÃlkischer Beobachter" hails English author Houston Stewart Chamberlain's Foundations of the Nineteenth Century as "The Gospel of the National Socialist Movement."

1930 At the League of Nations at Geneva, compulsory arbitration is accepted by Germany.

1933 The Hamburg Amerika Line is merged, under Nazi supervision, with the North German Lloyd Company. The new line is renamed Hapag-Lloyd.

1933 The "Aryan Clause" is adopted by the old Prussian church Synod.

1933 The World Jewish Congress preliminary conference convenes in Geneva, Switzerland.




1934 In America, William Dudley Pelley issues what he calls the "New Emancipation Proclamation" promising to "impose racial quotas on the political and economic structure, observing rigorously in effect that no racial factions shall be allowed further occupancy of public or professional office in excess of the ratio of its blood-members to the remaining sum total of all races completing the composition of the body politic." (Hoar)




1937 Hjalmar Schacht takes a leave of absence from the Economics Ministry. That same month he tells Max Warburg (above) he can no longer keep M.M. Warburg in the Reich Loan Consortium. (Warburgs)




1938 More riots and demonstrations are staged in the Sudetenland by Konrad Henlein and the Nazis.




1939 Birth: Susumu Tonegawa, molecular biologist.

1939 WW2: The United States proclaims neutrality in the European war.




1940 WW2: RAF Fighter Command has lost 450 planes to date and is close to defeat. At this point, Hitler and Luftwaffe chief Hermann Goering, infuriated by the ineffectual British bombing raids (August 24-29) on Berlin, decide to concentrate their air attacks on London. Note: While terror bombing has never won a major conflict, this is an example of the tactic influencing enemy strategy. By causing Hitler to switch to bombing cities instead of sticking with what is working, the destruction of radar stations, airfields, and industry, the war takes a turn in Britain's favor for the first, but certainly not the last, time.

1940 WW2: Sep 5-6 King Carol of Romania abdicates in favor of his son, Prince Michael and leaves the country after passing part of his royal powers to Ion Antonescu. Hitler is said to have forced the king's abdication.

1940 WW2: Sep 5-6 In Berlin, Prince Michael Sturdza meets with Admiral Canaris and Ribbentrop.

1942 SS Dr. Johann Paul Kremer's Auschwitz Diary: "In the morning attended a special action from the women's concentration camp (Muslims); the most dreadful of horrors. Master-Sergeant Thilo (troop doctor) was right when he said to me that this is the anus mundi. In the evening towards 8:00 attended another special action from Holland. Because of the special rations they get a fifth of a liter of schnapps, 5 cigarettes, 100 g salami and bread, the men all clamor to take part in such actions. Today and tomorrow (Sunday) work."




1945 Nuremberg War Crimes Trials: Supreme Court Justice Robert Jackson (above) meets with President Truman, who proposes naming former attorney general Francis Biddle as the American judge at Nuremberg. Jackson, who does not think highly of Biddle, suggests alternatives, but Biddle will get the appointment. (Maser II)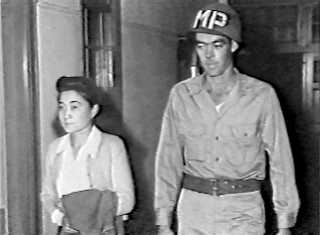 1945 Iva Toguri D'Aquino, suspected of being the wartime radio propagandist 'Tokyo Rose,' is arrested in Yokohama.




1950 Birth: Cathy Lee Guisewite, cartoonist.

1953 The first privately operated atomic reactor opens in Raleigh, NC.

1961 The US government makes airline hijacking a federal offense.




1965 Historians at Yale University claim that a map dating from 1440 appears to prove that Vikings had discovered North America some 50+ years before Columbus.




1972 In Munich, Germany, on the eleventh day of the Twentieth Olympiad, members of the Black September faction of the Palestinian Liberation Army infiltrate the Olympic Village and attack the Israeli compound. Two Israeli athletes are killed and nine are taken hostage. The next day, the terrorists, demanding the release of 200 Arab prisoners in Israel, are escorted with their hostages to the airport, where German sharpshooters open fire. All nine Israeli hostages are killed, as are five Palestinians and one German police officer. Three terrorists are captured alive. (See Sep 8)




1975 A Secret Service agent foils an assassination attempt against US President Gerald R. Ford by arresting Lynette A. 'Squeaky' Fromme, a follower of Charles 'Discerning Eye' Manson.




1977 The US space probe Voyager 1 is launched.




1978 TR Is Smiling: Egyptian President Anwar Sadat, Israeli Prime Minister Menachem Begin and President Carter begin a Middle East peace conference at Camp David, Maryland.

1983 US President Reagan calls upon his acting skills while denouncing the Soviet Union for shooting down Korean Air Lines flight 007. Reagan righteously demands that the Soviet Union pay reparations for killing 269 people.

1983 The MacNeil/Lehrer NewsHour on PBS, the only one worth watching, becomes the first hourlong network news show.

1986 A Pan Am jumbo jet carrying 358 people is hijacked at Karachi airport in Pakistan. When security forces storm the plane 21 people are killed and dozens are wounded.

1990 Desert Shield: Iraqi President Saddam Hussein urges a Holy War against the West.

1991 Jury selection begins in the trial of former Panamanian ruler Manuel Noriega. Noriega is on trial in Miami on money-laundering and drug-trafficking charges. Note: The US conquered Panama to get this guy, so it will come as no surprise when he is eventually convicted. The US conquered another country to get the guy in the previous item. No surprises are to be expected in that case either.

1991 Soviet lawmakers create an interim government to usher in the confederation after dissolving the USSR. The new name: The Union of Sovereign States.

1992 A Dallas judge sentences Alfred Barakett, the Sweetheart Swindler, to 24 years in prison for stealing as much as $40,000 from women he claims love him.




1995 Prince Bhekimpi of Swaziland announces his intention to ban ghosts from the Enkhaba region. Note: Since a map marking the region in question is not readily available, your on your own the next time your in Swaziland.




1995 France conducts an underground nuclear test at the Mururoa Atoll in the South Pacific. It is the first of several, all of which are met by protests worldwide.




1996 Ramzi Ahmed Yousef and two others are convicted in New York of planning to blow up jetliners.

1996 Moscow announces that Russian President Boris Yeltsin needs heart surgery.

1997 At least 172 people are slain in Algeria in at least three incidents believed linked to the country's upcoming election and to the long, though sporadically fought, civil war.

2001 Peru's attorney general files homicide charges against ex-President Alberto Fujimori. Fujimori, at this time in exile in Japan, is linked to two massacres by paramilitary death squads.




2001 Mexican President Vicente Fox visits Washington to ask the Bush Administration for a US agreement to legalize the status of 3.5 million Mexicans who entered the country illegally.




2002 Family members of the victims of the unsuccessful 911 attack meet at the scene of the crash at Shanksville, PA.




2002 The casino at Monte Carlo honors the 911 victims with a lazer light show.


2002 In Kandahar, Afghanistan, President Hamid Karzai is unhurt in an assassination attempt. Kandahar governor Gul Agha Sherzai is wounded in the attack. Karzai's American body guards return fire and kill three people.

2002


2004


2004

---
^ Top of Page ^
---

Click Here to email the Webmaster of this site.

Web Page Design by Nathan
This page was last updated on September 4, 2005