NAVIGATION COLUMN
Home Page

Yahoo Groups:
History 1 Day 2
Nuremburg Data


---
Daily History Pages:
---

FAIR USE NOTICE: This site could contain copyrighted material the use of which has not always been specifically authorized by the copyright owner. We are making such material available in our efforts to advance understanding of historical, political, human rights, economic, democracy, scientific, environmental, and social justice issues, etc. We believe this constitutes a 'fair use' of any such copyrighted material as provided for in section 107 of the US Copyright Law. In accordance with Title 17 U.S.C. Section 107, the material on this site is distributed without profit to those who have expressed a prior interest in receiving the included information for research that could include educational purposes. If you wish to use copyrighted material from this site for purposes of your own that go beyond 'fair use', you could most likely need to obtain permission from the copyright owner.


September 10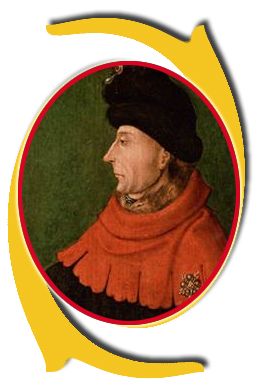 1419 Death: John the Fearless; Son of Philip the Bold. He fought against the Turks at Nikopol in 1396 and was a prisoner for a year until he was ransomed. He continued his father's feud with Louis, duc d'Orléans, brother of King Charles VI, and became popular by advocating governmental reforms. In 1407 he had Louis assassinated; he was forced to leave Paris but later returned and obtained control of the French government. Rivalry between his party and the supporters of Orléans led to open civil war in 1411. In 1413, John was again forced to flee Paris as a result of a reaction against the violence of his supporters, the Cabochiens. He did not aid the government, now under Armagnac control, against the English invaders under King Henry V, and in 1418 he took advantage of French defeats to seize Paris and the king. John negotiated both with Henry V and with the dauphin (later King Charles VII), who now led the Armagnacs. At a meeting on this day in Montereau with the dauphin, John is assassinated. He is succeeded by his son, Philip the Good.

1547 The Battle of Pinkie Cleugh: At Edinburgh, the Duke of Somerset leads the English to a resounding victory over the Scots, in a battle sparked by English demands that Edward VI, aged 10, should marry 5-year-old Mary Queen of Scots.




1588 Thomas Cavendish returns to England, becoming the third man to circumnavigate the globe.




1608 Explorer, adventurer, writer and cartographer (example above), John Smith, assumes the Presidency of the Jamestown settlement.

1623 Lumber (timber) and furs are the first cargo to leave New Plymouth in North America for England.

1713 Birth: John Needham, English scientist and clergyman.

1718 The Collegiate School at New Haven, Connecticut, changes its name to Yale.

1721 The Treaty of Nystad is signed in Finland between Sweden and Russia ending the Great Northern War (1700-21). Sweden is forced to cede Livonia, Estonia and Ingria, part of Karelia.




1736 Birth: A signer of the Declaration of Independence Carter Braxton, on his father's successful tobacco plantation in Newington, Virginia. He was educated at William and Mary College and, while still in his teens, inherited the large family estate upon the death of his father. At the age of nineteen he married a wealthy heiress named Judith Robinson, who died two years later, leaving two daughters. After the death of his wife, Braxton spent three years in England and upon his return home, he in 1761 he married Elizabeth Corbin, the daughter of a British colonel who was the Receiver of Customs in Virginia for the King. He lived in great splendor in richly furnished mansions on two of his plantations and he produced a total of sixteen children, though only ten of these survived infancy. Braxton entered the House of Burgess about that time and in 1765 he supported Patrick Henry's Stamp Act Resolutions with vigor as the imposition of import taxes were adversely affecting his own business interests. Braxton was elected in 1774 to the convention that met in Williamsburg after Lord Dunmore's dissolution of the assembly, and it was in that body he recommended a general congress of the colonies. The convention agreed to make a common cause with Boston and to break off commercial association with Britain. The Virginia convention upon reassembling in March 1775, adopted measures for the defense of the country, and for the encouragement of domestic production of textiles, iron and gunpowder. On April 20, 1775 Lord Dunmore had taken powder belonging to Virginia to a British vessel in the James River. Patrick Henry, a leader of the militia, flew to arms and refused to disband his troops and insisted upon making reprisals on the King's property in an amount sufficient to cover the value of the powder. Braxton interceded and obtained from his father-in-law, the receiver general of customs, a bill on Philadelphia for the amount of Patrick Henry's demand. Henry dismissed his men and bloodshed was for the time averted.

However, Braxton did not share the same zeal for freedom from England as did his colleagues. He was convinced that a possible civil war was far more dangerous than democracy. Braxton was chosen on December 15, 1775 to succeed Peyton Randolph as delegate to the Continental congress when Randolph died in October 1775, and took his seat in February 1776. Eloquently, he took to the floor of Congress to air his opposition to a hasty and complete break from England. No record exists on how Braxton actually voted. However, he signed the document on August 2, 1776. Nine days later he returned to Virginia where he took his former seat in the state legislature. He served there in various capacities until his death. The great fortune that Braxton inherited he risked in extensive commercial enterprises. During the Revolutionary War, just about every shipping vessel in which he held an interest was either sunk or captured by the British. He fell deeper and deeper in debt and was forced to sell off his vast land holdings and the debts due him became worthless on account of the depreciation of the currency. Carter Braxton died of a stroke on October 10, 1797 at the age of sixty-one.




1752 Alberne Unsinn, of Lächerlicher, Pennsylvania contemplates and plans by the book.

1753 Birth: Sir John Soane, in England, architect (Soane Museum).




1776 US Revolutionary War: George Washington asks for someone willing to be a spy; Nathan Hale volunteers.

1794 Blount College, the first American nondenominational institution of higher learning, is established in Knoxville. It will later become the University of Tennessee.

1798 British Hondurus beats Spain in the battle of St George.




1813 War of 1812: In the first unqualified defeat of a British naval squadron in history, US Captain Oliver Hazard Perry leads a fleet of nine American ships to victory over a squadron of six British warships at the Battle of Lake Erie.

The battle is closely contested for hours, and Perry's flagship Lawrence is reduced to a defenseless wreck. He then transfers to the Niagara and sails directly into the British line, firing broadsides and forcing the British to surrender.




Perry has won a complete victory at the cost of 27 Americans killed and 96 wounded; British casualties are 40 dead and 94 wounded. After the battle, Perry sends a famous dispatch to US General William Henry Harrison that reads, "We have met the enemy, and they are ours." The Battle of Lake Erie forces the British to abandon Detroit, ensuring US control over Lake Erie and the territorial northwest.



1823 Simon Bolivar, who led the wars for independence from Spain in Venezuela, Colombia, Peru and Bolivia, is named president of Peru, with dictatorial powers.

1836 Birth: Joseph Wheeler, Major General, Cavalry Commander, Army of Tennessee.

1839 Birth: Isaac Kauffman Funk, US publisher (Funk and Wagnalls).

1842 Death: Letitia Tyler, wife of President Tyler, at 51.

1846 Farmer Elias Howe patents the first practical sewing machine. Howe's machine, with a two thread and lock stitch, can stitch five times faster than by hand. It will eventually help to establish mass production of clothing and other sewn goods.

1847 Birth: John Roy Lynch, the first and only African American to deliver the keynote address at a Republican National Convention.

1855 Crimean War: The Russian Black Sea base of Sevastopol, under siege for nearly a year, capitulates to (Anglo-French) Allied forces.

1861 US Civil War: Confederates at Carnifex Ferry, Virginia, fall back after being attacked by Union troops. The action is instrumental in helping preserve western Virginia for the Union.

1869 A Baptist minister invents the rickshaw in Yokohama, Japan.

1882 The Congress for Safeguarding of Non-Jewish Interests, the first international conference to promote anti-Semitism meets in Dresden, Germany.

1885 Birth: Carl Van Doren, historian and critic who won a Pulitzer Prize for his fine biography on Benjamin Franklin.

1892 Birth: Arthur Holly Compton, physicist.

1897 London taxi driver George Smith becomes the first person in Britain to be convicted for drunken driving. He is fined £1.00.




1897 Birth: Otto Strasser, Gregor's younger brother; Journalist; Initially, independent Social Democrat, then, together with Gregor leader of the "left" wing of the NSDAP. He also published several newspapers outside the Eher Syndicate. Broke with Hitler in 1931 and founded his own party of "revolutionary national socialists." Fled to Prague in 1933 and later, via Switzerland and Portugal, to Canada. Returned to West Germany in 1955 as a private citizen.

1898 Elizabeth, Empress of Austria-Hungary, is assassinated by anarchist Luigi Lucheni in Geneva.

1910 The great Idaho Fire destroys 3 million acres of timber.

1912 J. Vedrines becomes the first pilot to break the 100mph barrier.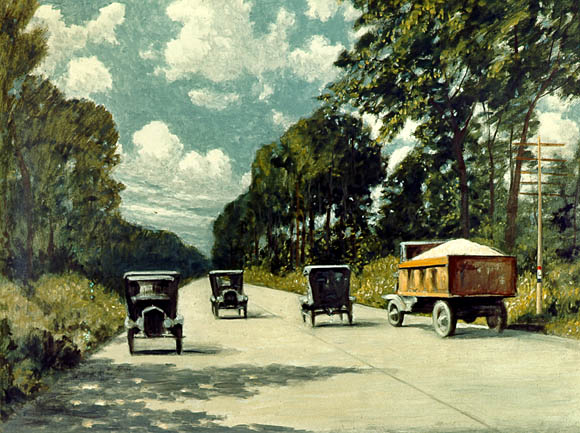 1913 The first paved coast-to-coast highway in the US opens: The Lincoln Highway.




1914 WW1: Assuming the BEF is no longer a threat, Kluck shifts westward, widening the existing gap between his army and that of Bulow, which is still advancing to the south. Exploiting this gap, French commander Franchet d'Esperey (above), in a vigorous night attack, takes Marchais-en-Brie from the Germans. This is probably the turning point of the battle. Bulow, personally defeated, is about to retreat. Kluck's First Army is making headway in the northwest against Maunoury's left, but the BEF's northward advance into the gap threatens Kluck's left and rear. Moltke, realizing that his offensive has failed, then orders a retreat to the Noyon-Verdun line. Note: Allied losses are about 250,000; German casualties nearly 300,000.

1916 WW1: French General Maurice Sarrail, technically in command in the Balkans, launches an abortive counteroffensive while bickering with his British subordinates.

1918 WW1: Sep 10-27 Lance Corporal Adolf Hitler takes a well deserved home leave in Spital. (Maser)

1919 Representatives of the now tiny republic of Austria sign the Treaty of Saint-Germain, just outside Paris. The once great Habsburg empire had completely disintegrated in October and November 1918. Austria recognizes the independence of Czechoslovakia, Poland, Yugoslavia, and Hungary; it also recognizes the award of Galicia to Poland, and of the Trentino, South Tyrol, Trieste, and Istria to Italy. Note: Austria is explicitly forbidden to unite with Germany, as many in both countries had envisioned.

1919 New York City welcomes home Gen. John J. Pershing and 25,000 soldiers who had served in the First Division during WW1.

1923 In response to a dispute with Yugoslavia, Mussolini mobilizes Italian troops on the Serb front.

1923 The Irish Free state joins the League of Nations.

1925 The North-West German Gauleiter's Working Group of the NSDAP is established. (Maser)

1926 Germany enters the League of Nations. (Eyes)

1933 Church and Reich: The Concordat becomes final when documents of ratification are exchanged between Cardinal Pacelli and German Charge d'Affaires Eugen Klee. (Lewy)

1935 Death: Huey P. Long, from his wounds at the hands of an assassin, in Baton Rouge.

1937 Opening of the conference at Nyon dealing with issues created by the Spanish Civil War.

1939 WW2: Canada declares war on Germany.




1940 WW2: Buckingham Palace is hit by a German bomb.

1942 WW2: US President Franklin Roosevelt mandates gasoline rationing as part of the US wartime effort.




1942 WW2: The British air force uses 476 planes to drop 100,000 bombs on Duesseldorf in a single raid.

1942 Holocaust: 533 Jews are deported from Nuremberg to the camp at Theresienstadt. Only 27 will survive the war. (Atlas)

1943 WW2: One day after Italy surrenders to the Allies, German forces occupy Rome and the strategic northern passes.




1944 WW2: General Kazimierz Sosnkowski, Supreme Commander of the Polish troops fighting on the Western Front tells his soldiers that "Poland entered the war four years earlier because of the urging of Great Britain." At Churchill's insistence, General Sosnkowski is relieved of his command. (Sturdza)

1944 Holocaust: The deportation of Jews from Slovakia begins once again. (Hilberg)

1944 WW2: The Germans leave Istanbul. Baron Sebottendorff, founder of the Thule Society, who has been working for German Intelligence, is given funds to support himself for a year. (Rittlinger; Roots)




1945 Vidkun Quisling, the 'Puppet' Premier of Norway, is sentenced to death in Norway for his collaboration with Nazi Germany after the 1940 invasion. Note: Quisling was the founder of Norway's National Party in 1934, which was an imitation of Hitler's National Socialist Party. (See Oct 24)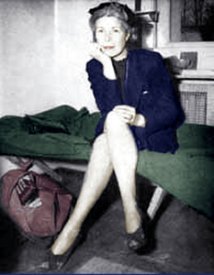 1948 Mildred "Axis Sally" Gillars, a Nazi radio propagandist during WW2, is indicted for treason in Washington, DC. She will ultimately be convicted and spend 12 years in prison.

1951 Britain begins an economic boycott of Iran.

1956 Great Britain performs a nuclear test at Maralinga, Australia.




1961 Jomo Kenyatta returns to Kenya from exile, during which he had been elected president of the Kenya National African Union.

1962 The US Supreme Court rules that James Meredith, whose application to the University of Mississippi had been rejected because he is African American, should be admitted to the university. The Court's decision sparks several riots led by segregationists, which are stopped only with the presence of thousands of federal troops on campus. Meredith is the first African American student at the University of Mississippi.

1963 Twenty black students enter public schools in Birmingham, Tuskegee and Mobile, Alabama, following a standoff between federal authorities and Governor George C. Wallace. Note: President John F. Kennedy had federalised Alabama's National Guard to prevent Governor George C. Wallace from using guardsmen to stop public-school desegregation.

1967 The people of Gibraltar vote 12,138 to 44 to retain British sovereignty, rejecting Spanish rule.

1977 Tunisian Hamida Djandoubi, convicted of murder, becomes the last person to be executed by guillotine in France. Although it is popularly believed that the guillotine was invented by Joseph Ignace Guillotin during the French Revolution, machines similar to the guillotine were being used in Europe as early as the 14th century.

1979 US President Jimmy 'Turn The Other Cheek' Carter grants clemency to four Puerto Rican nationalists who had been imprisoned for an attack on the US House of Representatives in 1954 and an attempted assassination of US President Truman in 1950.




1981 The painting Guernica by Pablo Picasso is returned to Spain and installed in Madrid's Prado Museum. Picasso stated in his will that the painting was not to return to Spain until the Fascists lost power and democracy was restored. Painted in 1937, it hung in New York since 1939 and commemorated the Nazi bombing of the Basque city-shrine of Guernica during the Spanish Civil War. Note: Does anyone know whether or not Guernica is still in Madrid? I recently read a story about US Secretary of State Powell requesting the painting be covered or removed from the backdrop of a speech he was giving at the UN: A speech advocating the bombing of Iraq. Just wondering if it's now at the UN, or was it merely a copy that so annoyed the secretary?

1989 Hungary gives permission to thousands of East German refugees and visitors to immigrate to West Germany. They begin their flight to the west, via Hungary and Czechoslavakia.

1990 Iran agrees to resume full diplomatic ties with past enemy Iraq.

1990 Iraq's Saddam Hussein offers free oil to developing nations in an attempt to win their support during the Gulf War Crisis.

1990 Arab states agree to move the headquarters of the deeply divided Arab League back to Cairo from Tunis in a move by the group's anti-Iraqi camp to isolate Baghdad and its supporters in the Gulf crisis.

1995 NATO sends US cruise missiles into action against Bosnian Serb antiaircraft sites in a campaign to make the Serbs remove their siege guns from Sarajevo.

1996 The United Nations approves the new nuclear test ban treaty, 158-3.


1996 Reform Party presidential candidate Ross Perot chooses author Pat Choate as his running mate.

1997 An electric chair which was used in Alcatraz and once owned by Andy Warhol is sold for £4,800 at an auction in Bristol. Note: Warhol used to sit in the chair and watch horror movies.

1998 US President Clinton meets with members of his Cabinet to apologize, ask forgiveness and promise to improve as a person in the wake of the scandal involving Monica Lewinsky.




2000 The US government agrees to drop virtually all charges against Chinese-American scientist Wen Ho Lee, who'd been accused of stealing nuclear secrets from the Los Alamos National Laboratory in New Mexico. Three days later, Lee pleads guilty to mishandling nuclear secrets and leaves court a free man.




2002 The "Bearing Witness to History" exhibit opens at the Smithsonian's National Museum of American History.




2003 Sweden's Foreign Minister Anna Lindh is stabbed while shopping in a department store and dies the next day from her wounds.

2004

---
^ Top of Page ^
---

Click Here to email the Webmaster of this site.

Web Page Design by Nathan
This page was last updated on September 12, 2005