NAVIGATION COLUMN
Home Page

Yahoo Groups:
History 1 Day 2
Nuremburg Data


---
Daily History Pages:
---

FAIR USE NOTICE: This site could contain copyrighted material the use of which has not always been specifically authorized by the copyright owner. We are making such material available in our efforts to advance understanding of historical, political, human rights, economic, democracy, scientific, environmental, and social justice issues, etc. We believe this constitutes a 'fair use' of any such copyrighted material as provided for in section 107 of the US Copyright Law. In accordance with Title 17 U.S.C. Section 107, the material on this site is distributed without profit to those who have expressed a prior interest in receiving the included information for research that could include educational purposes. If you wish to use copyrighted material from this site for purposes of your own that go beyond 'fair use', you could most likely need to obtain permission from the copyright owner.





September 17





0879 Birth: Charles III [The Simple], king of France (893-923).

1271 Birth: Wenceslas II, king of Bohemia and Poland (1278-1305).

1394 All Jews are expelled from France by order of King Charles VI.




1630 The town of Boston is founded by John Winthrop as an extension of the colony at Salem. It is named after the town of the same name in Lincolnshire, England.

1656 Massachusetts enacts severe laws against Quakers. At the time, government and religion are intricately interwoven; the line between blasphemy and treason is virtually nonexistent; and non-sacramental Quakerism gives the impression that the denomination is antigovernment.




1730 Birth: Baron Frederick von Steuben, in Germany. German Captain who will pass himself off as a General and become one of the mainstays of George Washington's officer corp. Among his accomplishments will be teaching the less than smart Continentals to march in good order, and writing the first US military manual.




1743 Birth: Marquis Marie Jean de Condorcet, French mathematician and philosopher, a leading thinker in the Enlightenment.

1745 The Jacobites, under the Young Pretender, occupy Edinburgh.




1774 Birth: Joseph Caspar Mezzofanti, Cardinal, linguist (understood 70 languages).




1776 Along the western coast of North America, a party of 247 Spanish colonists consecrate their newly founded mission, known now as San Francisco.

1778 The United States signs its first treaty with a Native American tribe, the Delaware Nation.




1787 The Constitutional Convention in Philadelphia approves the Constitution of the United States of America.

1789 William Herschel discovers Mimas, a satellite of Saturn.




1796 President George Washington's "Farewell Address" is read to Congress before the conclusion of Washington's second term in office. Recommended reading.

1819 The first whaling ship arrives in Hawaii.




1819 Birth: Thomas Andrews Hendricks, near Zanesville, Ohio, long-term U.S. Democratic political leader and vice president for 9 months under President Grover Cleveland in 1885. Hendricks, admitted to the bar in 1843, begins his public career as a representative (1848) in the Indiana legislature. He serves in the U.S. Congress (1851-55), as commissioner of the U.S. General Land Office (1855-59), in the U.S. Senate (1863-69), and as governor of Indiana (1873-77). He is loyal to the Union but opposed many aspects of the Republican-dominated military effort in the American Civil War (1861-65) and the Radical Reconstruction program for the South afterward. He favours leniency toward the white supremacists in the South and opposes all legislation aimed at assisting freedmen, either politically or economically. From 1863 until his death Hendricks is prominent in national Democratic politics. He is the vice presidential nominee, with Samuel J. Tilden, in the disputed election of 1876, losing by the decision of a special commision. Nominated again in 1884, he is finally elected (with Cleveland) but will die in office less than nine months after his inauguration.




1857 Birth: Konstantin Tsiolkovsky, pioneer in rocket and space research.




1862 US Civil War: The Battle of Antietam in Maryland, the bloodiest one-day fight in US history, commences near Antietam Creek in Maryland. Fighting in the corn field, Bloody Lane and Burnside's Bridge rages all day as the Union forces led by General George McClellan attack Confederate troops led by General Robert E. Lee. The Union and Confederate armies suffer a combined 26,293 casualties. McClellan blocks Lee's advance on Washington, DC, but falls short of victory.

1863 Pope Pius IX presents his encyclical 'On persecution in New Grenada.'




1868 The Battle of Beecher's Island begins in which Major George 'Sandy' Forsyth and 50 volunteers holds off 500 Sioux and Cheyenne in eastern Colorado.

1869 Birth: Christian Lange, in Norway, pacifist, internationalist (Nobel 1921).

1872 Phillip W. Pratt patents the sprinkler system.

1873 19 students attend opening classes at Ohio State University.

1900 The Commonwealth of Australia is proclaimed.




1901 Birth: Sir Francis Chichester, British yachtsman and aviation pioneer, who will make a solo circumnavigation of the world at the age of 65.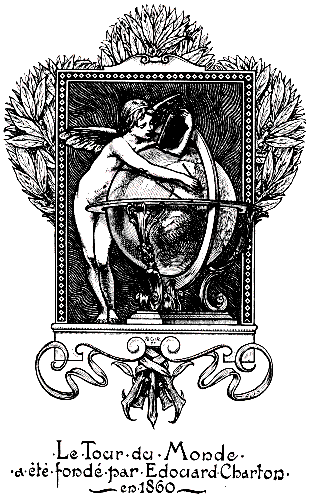 1902 Manifesting Destiny: US troops are sent to Panama to keep train lines open over the isthmus and assist Panamanian nationals in their struggle for independence from Colombia.

1903 Turks destroy the town of Kastoria in Bulgaria, killing 10,000 civilians.

1907 Birth: Warren E. Burger, in Minnesota, US Supreme Court chief justice (1969-86).




1908 An airplane crash during a demonstration in Arlington Heights kills Thomas Selfridge; the first passenger to be killed in an airplane accident. Orville Wright, the pilot, survives with multiple hip and leg fractures.

1911 The first transcontinental US airplane flight takes place from New York to Pasadena in 82 hrs 4 min.

1914 WW1: The German "Race to the Sea" begins.

1917 WW1: Austria is reinforced in Italy by seven German divisions under General Otto von Below.




1917 WW1: Lance Corporal Adolf Hitler, with the 3 Company, 16 Bavarian Reserve Infantry Regiment, is awarded The Military Service Cross 3rd Class With Swords. (Maser)

1917 The German Army recaptures the Russian Port of Riga from Russian forces.




1917 Birth: Lawrence Jacob, in Atlantic City, New Jersey, artist.

1922 Radio Moscow begins transmitting, with a 12 KW transmitter, making it the worlds most powerful station.

1931 The first long-playing record, a 33 1/3 rpm recording, is demonstrated in New York by RCA-Victor with a recording of Beethoven's 5th. The venture fails however, due to the high price of the record players and isn't revived until 1948.

1933 Holocaust: The State Representation of German Jews is established by order of the Gestapo.




1939 WW2: In one of histories most dastardly acts, Stalin's Soviet Army invades Poland from the East with a million troops to "protect it's Byelorussian and Ukrainian population." Neither England nor France choose to break diplomatic relations with Moscow or declare war, despite Russia's obvious aggression. The Poles, fighting the Nazis, are not expecting this stab in the back. The Red Army suffers 3,000 killed, but captures 240,000 Polish soldiers and 15,400 officers. The Polish Air Force scores its last kills: a Dornier bomber and a Soviet fighter. Note: Churchill tries to look on the bright side, saying he sees an advantage in that it would require 25 German divisions to watch the Russians on the eastern front and he is certain that war in the Balkans will eventually result. In an early broadcast he tells his listeners that "I cannot forecast to you the action of Russia. It is a riddle wrapped in a mystery inside an enigma; but perhaps there is a key. That key is Russian national interest."

1939 Diary of Leon Gladun: (Poland) Quiet since morning--just surveillance planes circling around. I'm going to my artillery position in the forest. For several hours I wander around searching for my gun and crew, but I just can't find them. I heard some heartening news: apparently Krakow and Lodz are ours and 60,000 Englishman have landed in Poland! God grant that this really be true. I wandered around till evening without locating my boys and gun. I slept overnight at a peasant's. Note: Leon was not a soldier before the German invasion, but a student who is called up to defend his homeland in these opening days.




1939 Holocaust: Sep 17-25 Thousands of Poles are slaughtered in eastern Poland by elements of Ukrainians, Byelorussians and Jews, encouraged by Soviet slogans such as: "For Poles, Pans and dogs--a dog's death!" In Karczowka, 24 Polish settlers are tied with barbed wire and are shot or drowned. In Luboml County, 500 Poles are murdered in a 3-day orgy by Ukrainians. A wounded priest in Brzezany County is placed near a road and is used by passing Soviet soldiers as target practice; a dozen bullets hit him before he dies at the end of the day.

1939 Charles Lindbergh makes his first anti-intervention speech on US radio, arguing that Stalin is as much to be feared as Hitler. (Bookshelf)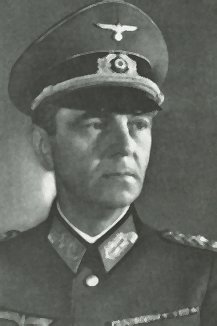 1940 WW2: General Paulus, Deputy Chief of the Army General Staff, presents a plan for a massive attack on the Soviet Union.

1941 Church and Reich: Cardinal Bertram instructs the German bishops on methods of handling the "problem" of the "non-Aryan" Catholics. He suggests using St. Paul's admonishment to the Romans and Galatians: "among those believing in Christ there is neither Jew nor Greek, for all are one in Jesus Christ." (Roman 10:12, Galatians 3:28) (Lewy)

1941 WW2: The government in Britain orders potatoes to be sold at a very reduced price, so people will eat more of them.

1942 WW2: British Prime Minister Churchill meets with Soviet Premier Stalin in Moscow as the German Army rams into Stalingrad.




1944 WW2: British airborne troops parachute into Holland to capture the Arnhem bridge as part of Operation Market-Garden. The plan calls for the airborne troops to be relieved by British troops, but they are left stranded and are eventually forced to surrender to the Germans.

1944 Diary of Leon Gladun: I set off on a 7-day vacation to Rome with Jurek. As this was my second visit I visited less sights and only the more interesting ones.

1947 The first US Secretary of Defense, James V. Forrestal, is sworn in to office.





1947 Birth: Jeff MacNelly, political cartoonist, creator of the comic strip Shoe. Note: Cartoon below, also.




1957 The Thai army seizes power in Bangkok.




1959 The X-15 rocket plane makes its first flight.

1959 Transit 1A, the first navigational satellite, is launched but fails to achieve orbit.

1962 US space officials announce the selection of 9 new astronauts.

1968 Zond 5 completes its circumnavigation of the Moon.

1976 During a ceremony in Palmdale, California, NASA publicly unveils the world's first reusable spacecraft - the space shuttle Enterprise (OV-101). Development of the aircraft-like spacecraft had cost almost ten billion dollars and had taken nearly a decade.

1978 Menechen Begin, Anwar Sadat and US President Jimmy Carter sign the Camp David accord, laying the groundwork for a permanent peace agreement between Egypt and Israel after three decades of hostilities.

1980 Anastasio Somoza, former Nicaraguan president, is assassinated in Paraguay.

1984 9,706 immigrants become naturalized citizens when they are sworn in by US Vice-president George Bush in Miami, FL. It is the largest group ever to become US citizens.




1985 Soyuz T-14 carries 3 cosmonauts to the Salyut 7 space station.

1986 The US Senate confirms William Rehnquist as the 16th US Chief Justice.


1987 Philadelphia celebrates the 200th anniversary of the US Constitution.

1988 Lt. Gen. Prosper Avril declares himself president of Haiti after President Henri Hamphy is ousted.

1990 The Soviet Union and Saudi Arabia restore diplomatic ties.

1990 Defense Secretary Dick Cheney fires Air Force Chief of Staff General Michael Dugan for 'poor judgment' in publicly discussing US bombing plans should war erupt with Iraq.

1991 The United Nations General Assembly opens its 46th session, with new members Estonia, Latvia, Lithuania, North and South Korea, Micronesia and the Marshall Islands.

1992 Lawrence Walsh calls a halt to his probe of the Iran-Contra scandal, after 5 1/2 years.




1993 Cambodia's two leading political parties agree that Prince Norodom Sihanouk will lead the nation. Sihanouk is installed as king a week later.

1994 President Clinton sends a three-man delegation headed by former President Carter to Haiti on what will prove to be a successful mission to persuade the ruling junta to step down.

1996 Death: Spiro Agnew, vice president of the USA, (1969-1973).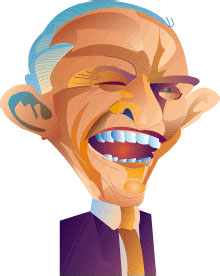 1996 The Commission on Presidential Debates announces that this seasons debates will be limited to the two main party candidates. Reform Party candidate Ross Perot, who is on the ballot in all 50 states and is as viable a candidate as the other fellows, indignantly protests.

1997 The Pentagon announces a one-day 'stand-down' or suspension of all training flights, for safety instruction and a review of procedures, following a series of recent crashes involving US military aircraft.

1997 Northern Ireland's main Protestant party joins in peace talks; the first time that all of the major players have come together.

1998 The United States government offers a reward for the capture of Haroun Fazil for his role in the US bombing in Kenya on August 7, 1998. The US also announces a plan that will compensate victims.




2001 Crews continue to work day and night at Ground Zero.




2001 Afghanistan's Taliban rulers are warned to hand over Osama bin Laden, chief suspect in the US terror attacks. President Bush says Osama bin Laden, the suspected ringleader in the 911 terrorist attacks, is wanted dead or alive as Bush continues efforts to line up international support for his proposed 'war on terror.'

2002 UK Foreign Secretary Jack Straw says Saddam Hussein's offer to let weapons inspectors into Iraq without condition should be treated with skepticism.

2004


2004


2004

---
^ Top of Page ^
---

Click Here to email the Webmaster of this site.

Web Page Design by Nathan
This page was last updated on September 12, 2005