NAVIGATION COLUMN
Home Page

Yahoo Groups:
History 1 Day 2
Nuremburg Data


---
Daily History Pages:
---

FAIR USE NOTICE: This site could contain copyrighted material the use of which has not always been specifically authorized by the copyright owner. We are making such material available in our efforts to advance understanding of historical, political, human rights, economic, democracy, scientific, environmental, and social justice issues, etc. We believe this constitutes a 'fair use' of any such copyrighted material as provided for in section 107 of the US Copyright Law. In accordance with Title 17 U.S.C. Section 107, the material on this site is distributed without profit to those who have expressed a prior interest in receiving the included information for research that could include educational purposes. If you wish to use copyrighted material from this site for purposes of your own that go beyond 'fair use', you could most likely need to obtain permission from the copyright owner.


September 18




0052 Birth: Marcus Ulpius Trajan, Emperor of Rome from AD 98-117. The third Roman emperor to rule, after Nero (54-68) and Domitian (81-96). During Trajan's reign, the apostolic father Ignatius of Antioch is martyred, in AD 117.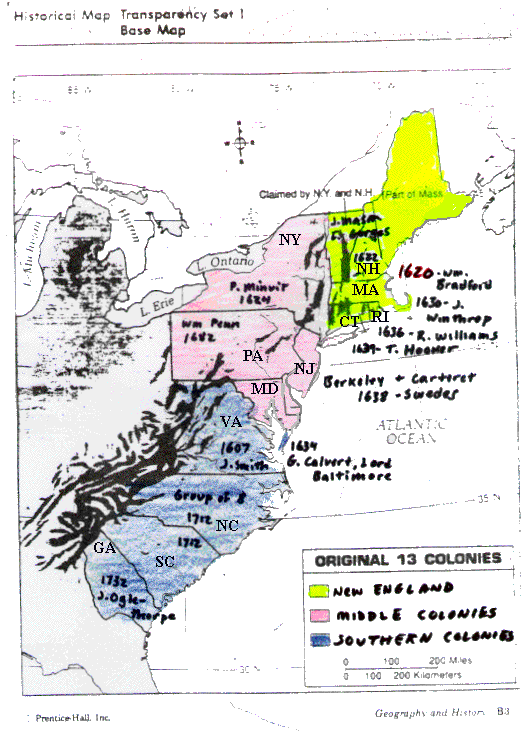 1679 Massachusetts loses New Hampshire. "New Hampshire continued a part of Massachusetts until 1679, when the king (Charles ll) separated them. He joined them again in 1686; but they were finally separated in 1691, and New Hampshire again became a royal province, the president and council being appointed by the Crown and the assembly elected by the people. Until 1741, however, the governor was but a lieutenant under the supervision of the governor of Massachusetts. New Hampshire grew very slowly for many years. The chief cause of this was...




1709 Birth: Samuel Johnson, English lexicographer, essayist, poet, moralist, will create of the first dictionary of the English language.




1733 Birth: George Read, lawyer, signer of American Declaration of Independence. "George Read was born on his family farm near North East, Cecil County, Maryland in 1733. He attended a school in Chester, Pennsylvania then the Philadelphia Academy under Doctor Allison at New London. At fifteen he graduated and proceeded to study law at the office of John Moland in Philadelphia. He was admitted to the Philadelphia Bar in 1753. He moved to New Castle Delaware to establish a new practice the following year. He established quite a reputation there and was appointed Attorney-general to three Delaware counties, an office which he resigned in 1774 when he was elected to the first Continental Congress. In 1764, the period leading up to the stamp act protests, Read had joined the Delaware Committee of Correspondence and was active in the patriot movement. At the Continental Congress he found Lee's Resolution for Independence to be too hasty and voted against it. When it was adopted, however, he joined the majority in working toward independence. In 1776 Read was called upon to join the Constitutional Convention in Delaware, where he served as president of the committee that drafted the document. In 1777 the British captured Delaware governor John McKinly and Read took over as governor in the emergency. He lead the state through the crisis of the war, raising money, troops, & supplies for the defense of his state. In 1779 he suffered a bout of poor health & had to retire from official duties. He recovered, however, and was appointed Judge in Court of Appeals in admiralty cases three years later. Read went on to be twice elected State Senator under the new constitution, and later still was appointed Chief Justice of the State of Delaware. He served in that office until his death in 1798." Note: From this point forward, all one-figure punctuation links are source acknowledgments which would be redundant to follow.

1739 The Treaty of Belgrade-Austria cedes Belgrade to the Turks.




1752 Birth: Adrien-Marie Legendre, mathematician, will work on elliptic integrals.




1755 Fort Ticonderoga is established in New York.

1758 French-Indian War: James Abercromby is replaced as supreme commander of British forces after his defeat by French commander the Marquis of Montcalm at Fort Ticonderoga.

1763 The Boston Gazette reports that the first piano has been built in the United States, though the instrument is actually a spinet, made by John Harris.




1789 US Secretary of the Treasury Alexander Hamilton negotiates and secures the first loan for the United States. The Temporary Loan of 1789 is repaid on June 8, 1790 at the sum of $191,608.81. Note: Hamiltons controversial but brilliant financial moves, such as this loan which establishes America's first decent credit rating, are often overlooked, but this Founders genius sets the young Republic on a very solid early road and deserves more recognition than is traditionally given.

1793 US President George Washington lays the actual cornerstone of the US Capitol.

1810 Chile declares its independence from Spain.




1819 Birth: Jean-Bernard-Leon Foucault, French physicist, his pendulum will prove that the Earth rotates, will invent the gyroscope.

1839 Birth: John Aitken, physician and meteorologist.

1850 The US Congress passes the second Fugitive Slave Bill into law (the first, 1793), requiring the return of escaped slaves to their owners; a sort of extradition treaty between states.

1851 The first issue of "The New York Times" is published.

1863 US Civil War: Union cavalry troops clash with a group of Confederates at Chickamauga Creek.




1870 Birth: Clark Wissler, anthropologist, (American Indian).

1874 The Nebraska Relief and Aid Society is formed to help farmers whose crops were destroyed by grasshoppers swarming throughout the American West.

1879 Blackpool's famous illuminations are switched on for the first time, a month before electricity is generally available in London.

1891 Harriet Maxwell Converse becomes the first white woman to ever be named chief of an Indian tribe: The Six Nations Tribe at Towanda Reservation in New York.

1895 Booker T. Washington delivers the 'Atlanta Compromise' address.

1895 D. D. Palmer of Davenport, Iowa, becomes the first chiropractor.

1898 War is barely averted when a British expedition to establish a route through Africa reaches an obscure Sudanese fort and finds the French already there.

1911 Death: Russian Premier Piotr Stolypin, four days after being shot at the Kiev opera house by socialist lawyer Dimitri Bogroff.

1911 Britain's first twin-engined aeroplane, the Short S.39, is test flown.




1914 WW1: The Battle of Aisne ends with the Germans besting the French.

1914 WW1: The Irish Home Rule Bill becomes law, but it's implementation is delayed until after the war.




1915 WW1: The German occupation of Vilna climaxes a colossal 300 mile advance. Russian Grand Duke Nikolai (above) skillfully keeps his armies intact, withdrawing in fairly good order, while evading German envelopment.




1931 Geli Raubal, German politician Adolf Hitler's niece and reputed lover, commits suicide in Hitler's Munich apartment.

1931 Japanese soldiers stationed in southern Manchuria are involved in a minor clash with Chinese troops. Japan uses the incident as an excuse to spread its forces throughout Manchuria, subduing the region.

1933 The Nazi-dominated Danzig Senate guarantees basic rights to Poles living in the Free City.

1934 The Soviet Union joins the League of Nations and is given a permanent seat on the Council.




1936 David Lloyd George publicly expresses enthusiasm for Hitler and his regime after visiting the Fuehrer in Germany.

1938 Sudeten Crises: British and French cabinet members, meeting in London, finalize an Anglo-French plan to "appease" Hitler in regard to Czechoslovakia.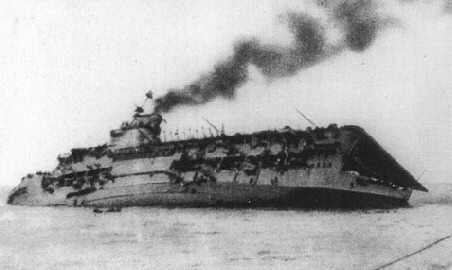 1939 WW2: A German U-boat sinks the British aircraft carrier Courageous, killing 500.

1939 WW2: As German and Soviet arms continue to pound Poland from both ends, the Polish government and High Command escape into exile in France.

1939 Diary of Leon Gladun: (Poland) This morning I learned from our soldiers that supposedly there's a cease-fire. I return to my barracks to check out what's really going on. Already along the way I start to hear some truly unbelievable and shocking news: Russia is moving against us and has crossed the border! The barracks are a mess and in complete anarchy--many have thrown down their arms and head for home, the rest jump on horses and escape to the west. The barracks are an incredible sight: supplies scattered about, rifles, ammunition, backpacks in piles on the ground, even [illegible] are left behind. Even before we'd managed to leave, various bands already begin their robberies. The worst is that our weapons were grabbed by civilians and as soon as we rode off on horseback, they began to operate armed with our rifles.* We waded the Bug River and are heading for Zamosc. Just past Horodlo we spent the night in a field and head out further in the morning. (*Robbers and various factions of Ukrainians and Jews who attack civilians and even the Polish army, often in collaboration with the invading Red Army.)




1939 WW2: In Grodno, a number of local Jews (some operating Soviet tanks) and Byelorussians attack the Polish administration and murder Poles. About 300,000 Jews (mostly political activists) flee the Nazis to eastern Poland where they greet the Soviets and vice-versa. The Wehrmacht and Red Army stage a joint parade in Brest Litovsk.




1942 Holocaust: The first executions of Jews takes place at the Natzweiler concentration camp in Alsace. (Atlas)

1942 Holocaust: A decree orders that German Jews are no longer entitled to buy meat, eggs, and milk products. (Persecution)




1944 The Warsaw Uprising: Warsaw receives greatest aerial drop as 107 American B-17's deliver 1,284 containers of which nearly a thousand fall into German hands.

1947 The US Air Force is established as a separate military branch by the National Security Act.

1948 Ralph J. Bunche is confirmed as acting UN mediator in Palestine.




1948 Margaret Chase Smith becomes the first woman elected to the Senate without completing another senator's term when she defeats Democratic opponent Adrian Scolten. Smith is also the only woman to be elected to and serve in both houses of Congress.

1949 Britian's milk ration is reduced to two pints a week per person and the British pound is devalued by 30% by Chancellor Sir Stafford Cripps, from 4.03 to 2.80 US dollars.




1959 Vanguard 3 is launched into Earth orbit.

1960 Two thousand people cheer Fidel Castro's arrival in New York for a UN session.

1961 Death: Dag Hammarskjold, UN Secretary General, when his plane crashes under mysterious circumstances near Ndola in Northern Rhodesia.

1962 Rwanda, Burundi, Jamaica and Trinidad are admitted to the UN. (105th-108th countries).




1975 FBI agents in San Francisco capture heiress Patricia Hearst and two of her Symbionese Liberation Army comrades, William and Emily Harris.

1976 Some 800 million Chinese stand in silence for three minutes as a memorial service begins for Mao Tse-Tung.

1980 Soyuz 38 carries 2 cosmonauts, one of them Cuban Cosmonaut Arnoldo Tamayo, to the Salyut 6 space station.

1981 Gary Numan takes off on a round the world trip in a single engine Cessna plane, the attempt ending when he is forced to land in India and is arrested by local police.

1982 Christian militia begin a massacre of 600 Palestinians in Lebanon.

1984 Joe Kittinger completes the first solo balloon crossing of the Atlantic.

1984 The 39th session of the UN General Assembly is opened with an appeal to the US and Soviet Union to resume arms negotiations.

1990 Winnie Mandela, wife of South African black leader Nelson Mandela, is charged with assault and kidnapping in the 1988 abduction and murder of a 14-year-old boy by her chief bodyguard.




1991 President George HW Bush, who looks is if he's practicing a Moe Howard move, authorizes US warplanes to escort UN helicopters that are searching for hidden Iraqi weapons.

1994 A US delegation headed by former President Carter persuades Haiti's military leaders to step aside in favor of the democratically elected president. Carters diplomatic talents are formidable, but the clincher comes after the Haitians learn that US troops are en route to the Caribbean nation.

1995 Hong Kong holds its first democratic elections.




1996 The shuttle Atlantis docks with the Mir space station to pick up US astronaut Dr. Shannon Lucid, who has set an American record for time spent in space.

1996 The doctors of Russian President Boris Yeltsin reveal he'd had a heart attack during his reelection campaign.

1997 Ted Turner, eccentric US Media Magnate, announces that over the next ten years he will give $1 billion to the United Nations.




1998 The House Judiciary Committee votes along party lines to release the videotape of President Clinton's grand-jury testimony, during which he denies lying about his relationship with former White House intern Monica Lewinsky during a January deposition.

1998 The US Senate fails to overturn President Clinton's veto of a bill prohibiting a late-term abortion procedure sometimes called a partial-birth abortion.

2000 The British Government says it will introduce emergency legislation to force oil companies to maintain UK fuel supplies.




2001 Taliban leaders call on Muslims to wage a holy war on America if it attacks Afghanistan.




2001 US Defense Secretary Donald Rumsfeld says the administration is preparing a sustained offensive against terrorists and countries that support them.




2001 US President Bush, who never dreamed when he became President that he'd be required to work so hard, leads the nation in a moment of silence.

2001 The Bank of England moves to buoy up confidence and stave off a recession after the US terror attacks by cutting interest rates by 0.25% to 4.75%.

2001 Palestinian leader Yassar Arafat and Prime Minister Arial Sharon of Israel both order a halt of offensive actions and Israeli troops and tanks begin pulling out of the areas around Jericho and Jenin.

2002 UK Prime Minister Tony Blair is accused of planning to 'pile on yet more tax increases' with a vow to 'redistribute power and wealth' to fight poverty.

2004

---
^ Top of Page ^
---

Click Here to email the Webmaster of this site.

Web Page Design by Nathan
This page was last updated on September 12, 2005