NAVIGATION COLUMN
Home Page

Yahoo Groups:
History 1 Day 2
Nuremburg Data


---
Daily History Pages:
---

FAIR USE NOTICE: This site could contain copyrighted material the use of which has not always been specifically authorized by the copyright owner. We are making such material available in our efforts to advance understanding of historical, political, human rights, economic, democracy, scientific, environmental, and social justice issues, etc. We believe this constitutes a 'fair use' of any such copyrighted material as provided for in section 107 of the US Copyright Law. In accordance with Title 17 U.S.C. Section 107, the material on this site is distributed without profit to those who have expressed a prior interest in receiving the included information for research that could include educational purposes. If you wish to use copyrighted material from this site for purposes of your own that go beyond 'fair use', you could most likely need to obtain permission from the copyright owner.


September 25




1066 Battle of Stamford Bridge: Harold II defeats a surprise Norwegian invasion of Yorkshire, England, by William of Normandy.




1493 Christopher Columbus leaves Spain with 17 ships on his second voyage to the Western Hemisphere.




1513 The first European to view the eastern shore of what will later be called the Pacific Ocean, Spanish explorer Vasco Nunez de Balboa, crosses the Isthmus of Panama. He names it the South Sea, and claims ownership in the name of the King of Spain.

1555 Peace of Augsburg: Bitter disputes between Protestants and Catholics in the German states are temporarily resolved.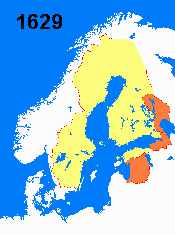 1629 Polish-Swedish War of Succession: The Truce of Altmark is signed, ending the 1625-29 phase of the conflict. Sweden gains Livonia and parts of Prussia.

1690 One of America's earliest newspapers publishes its first and last edition. The "Publik Occurences Both Foreign and Domestik" is published at the London Coffee House in Boston, MA, by Benjamin Harris.





1725 Birth: Nicolas Joseph Cugnot; will build and invent steam-propelled tractors which many consider to be the precursor to the first automobiles.




1775 US Revolutionary War: Ethan Allen, while leading the attack on Montreal, is captured by the British.




1789 The first US Congress adopts 12 amendments to the Constitution, ten of which will become known as The Bill of Rights.

1818 The first blood transfusion using human blood, as opposed to earlier attempts with animal blood, takes place at Guy's Hospital in London.

1890 Mormon President Wilford Woodruff issues a Manifesto in which the practice of polygamy is renounced.




1890 Sequoia National Park is established in Central California.




1903 Birth: Mark Rothko, US artist.

1915 WW1: Sep-Oct The Allies again launch unsuccessful offensives in the Second Battle of Champagne and Third Battle of Artois. Casualties are more than 200,000 French, nearly 100,000 British, and 140,000 Germans. Sir Douglas Haig replaces French as commander of the BEF.

1919 US President Woodrow Wilson, on a speaking tour in support of the Treaty of Versailles, suffers a stroke in Colorado. For five weeks, he is delicately balanced between life and death. Outside his family, only his doctor, his secretary Joseph Tumulty, and infrequently, Bernard Baruch are permitted to see him. (Schlesinger I)




1919 Edith Bolling Galt, President Wilson's second wife, becomes President of the US in all but name as the Presidents condition is far worse than is publicly admitted. She will continue Wilson's no compromise policy on the European peace treaty and the League of Nations plan attached to it, thereby ensuring it's ultimate defeat.

1923 Adolf Hitler addresses a meeting of the heads of all the right-wing military formations and private armies in Munich. After a two and a half hour speech he is able to convince them that they would be more effective if they placed themselves under his over-all command. (Payne)




1925 La Revue Negre, the first American black troupe to play in Paris, features a vivacious, sensual 18-year-old woman in a supporting role: Josephine Baker. While America had shunned her, the Parisians, with their appetite for exotic personalities with dark skin, immediately fall in love with her. Baker, who revels in near nudity and is famous for her 'Banana Dance,' for which she wears little more than a belt of bananas, becomes an overnight sensation. The Banana Dance will become the trademark of European revues. Note: During WW2, Josephine will be an active spy for the French Resistance.

1933 Zionism: The Relief Conference for German Jews, meeting in Rome under the chairmanship of Chaim Weizmann, adopts a resolution to open special offices in Jerusalem and London dealing with settlement of German Jewish refugees in Palestine.




1937 Sep 25-28 Mussolini and Hitler meet in Berlin.

1938 Sudeten Crisis: The French government changes its position on the Anglo-French plan, committing itself to defend Czechoslovakia if the Germans attack.

1939 WW2: The Luftwaffe deploys 420 bombers against Warsaw; casualties reach 40,000 dead.




1939 WW2: Sep-Oct Germany annexes the northern and western portions of German-occupied Poland, including provinces Germany had been forced to give up by the Treaty of Versailles. The southern and eastern portions become an occupied zone, in effect a German colony, designated as the Government General of Poland. (Apparatus)




1940 WW2: Terboven, the Reich Commissioner of Norway, formally deposes the King and appoints Quisling to lead the new Norwegian government. Above: Hitler with Terboven's daughter, Inge.

1941 Holocaust: In Berlin, Reinhard Heydrich receives a report from Einsatzgruppen RSHA IV-A-1 (Operational Report USSR no. 94) stating that 75,000 liquidations have been conducted in Lithuania in response to a rise in Jewish propaganda. (Apparatus)

1941 WW2: Hitler speaks of extending Europe to the Ural Mountains and creating a human barrier against Asia. (Monologue im Fuehrerhauptquartier; Architect)

1942 Holocaust: In Paris, 700 Romanian-born Jews are seized by the SS and deported to Auschwitz. (Atlas)

1942 Holocaust: An instruction to Swiss police states: "Under current practice, refugees on the grounds of race alone are not political refugees." (Atlas)

1943 WW2: The Soviets recapture Smolensk, one of the most important bastions still left to the Germans in Russia.




1944 WW2: The US 82nd and 101st divisions are driven back across the Rhine.

1956 One century after the first transatlantic telegraph cable was laid, the first transatlantic telephone cable begins operation. Consisting of 4,500 miles (7,242 km) of coaxial cable, laid in waters up to 2.5 miles (4 km) deep, the system provides 35 high-quality telephone circuits from London to the US and Canada.

1957 300 US Army troops stand guard as nine black students are escorted to class at Central High School in Little Rock, AR. The children had been forced to withdraw 2 days earlier because of unruly white mobs.




1959 Mob assassins shoot Little Augie Carfano to death in New York City on Meyer Lansky's orders. Lansky, one of the few organized crime figures who will manage to survive at the top for several decades, is estimated to have accumulated as much as $300,000,000 in ill-gotten gains by the 1970s. Still, the government is never able to prove any wrongdoing. Meyer Lansky, the Jewish son of Russian immigrants, had an eighth-grade education, which put him far ahead of many other criminals. According to legend, Lansky was a straight arrow until one day in October 1918, when he joined a fight between teenagers Bugsy Siegel and Lucky Luciano over a prostitute. After the three were charged with disorderly conduct, Lansky and Siegel became friends and began running a high-stakes craps game. The two later expanded into bootlegging, car theft, and extortion, and helped form the New York 'syndicate.' Lansky, a ruthless leader who would not tolerate disloyalty, ordered the murder of a thief who failed to provide an adequate kickback. Although he was shot several times, the thief survived to name Lansky as one of the assailants. Lansky then poisoned his hospital food, and though he survived a second time, the threat was enough to change his attitude toward testifying. Later, he even rejoined Lansky's gang.




In June 1947, Lansky ordered the death of his old friend Bugsy Siegel in Beverly Hills, California. Siegel, who had been sent to the West Coast in order to establish a new mob presence, came up with the idea of building The Flamingo, Las Vegas' first major casino. Although built with mob money, Siegel refused to pay back the loan. When Lansky ordered the murder of Augie Carfano 12 years later, Carfano had been intruding on Lansky's gambling interests in Florida and Cuba. His death eliminated all competition and opened up emerging markets for Lansky in South America. During the 1960s and 1970s, Lansky will make a special effort to stay out of the public eye and is fairly successful until his death in 1983.

1963 The military in the Dominican Republic overthrows the seven-month-old government of President Juan Bosch.

1967 Britain, France and West Germany sign an agreement to cooperate on an 'airbus' airliner, intended to rival American production.




1968 Death: Hans Guenther, social anthropologist and leading ideologist of Nazi racialism. His many books sold hundreds of thousands of copies in Germany and continued the work of earlier racial theorists such as Arthur de Gobineau and Houston Stewart Chamberlain. His Short Ethnology of the German People sold more than 270,000 copies between 1929 and 1943 and established new criteria for defining the racial IDEAL Rassengemisch (racial mixture) in which the "physical and spiritual hereditary endowments of non-European peoples are predominant." Guenther depicted the Nordic race as the great creative force in history whose threatened mongrelization would endanger the future civilization unless its ranks are eugenically purged of all disintegrating influences. Foremost of these were the "non-European Jews, a mixture of Asiatic and Oriental stock, responsible for such decomposing ideas as liberalism, democracy and socialism." In a case of garbage-in, garbage-out, these pseudoscientific race theories were used by the Nazis to justify the Nuremberg Laws and other legislation aimed at 'strengthening' the German race, as well as providing the 'intellectual foundation' for the tragic events collectively referred to as 'The Holocaust.' (Wistrich II)

1972 The Norwegian government resigns after a national referendum the previous day voted against joining the European Economic Community.




1973 The three-man crew of the US space laboratory Skylab Two splashes down safely in the Pacific Ocean after spending 59 days in orbit.

1977 South African black civil rights leader Steve Biko is buried in King William's Town after dying in police custody.

1981 Sandra Day O'Connor, the first female to sit on the United States Supreme Court, is sworn in as the 102nd Justice.




1983 Unsung Hero: A Soviet military officer, Stanislav Petrov, chooses not to obey orders to launch missiles when an attack is detected by Soviet warning systems. The alarms had been set off when the early warning system mistakenly interpreted sunlight reflections off clouds as the presence of enemy missiles.

1984 Egypt and Jordan formally resume diplomatic relations. Jordan announces it will restore relations with Egypt, something no Arab country had done since 17 Arab nations broke relations with Cairo over the Egyptian-Israeli peace treaty of 1979.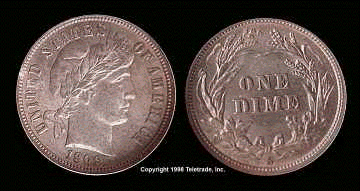 1986 A 1884-S Barber Head dime, one of only a dozen in existence, sells for $83,000 in a California coin auction.

1989 A computer error results in 41,000 Parisiens receiving letters charging them with murder, extortion and vice, instead of the traffic fines they should have been sent.

1990 The UN Security Council votes to impose an air embargo against Iraq after its invasion of Kuwait. Cuba is the only dissenting vote.

1991 The UN Security Council unanimously orders a worldwide arms embargo against Yugoslavia and all of its warring factions.

1991 President Alfredo Christiani of El Salvador and five commanders of the guerrilla forces reach an agreement that is seen as prelude to a ceasefire.

1991 The United States and Israel agree to postpone consideration of Israel's request for $10 billion to help settle Soviet immigrants.

1992 Moscow and Washington sweep away one of the last Cold War relics by granting freedom of travel to journalists and business representatives working in each other's countries.

1992 NASA launches a $511 million probe, the Mars Observer, in the first US mission to the Red Planet in 17 years. The probe has not been heard from since it reached Mars.

1993 Three US soldiers are killed in Somalia when their helicopter is shot down.

1993 A Florida judge rules that it is legal for a child to divorce biological parents, in a court case involving twelve-year-old Gregory Kingsley who doesn't want his parents anymore.

1994 Swiss voters approve a government plan to introduce a law against racism.

1995 Ross Perot announces that he will form the Independence Party.

1996 Israeli police open fire on Palestinians rioting over the new tunnel entrance beneath the Temple Mount. The fighting ends four days later with about 70 killed and hundreds injured, Palestinians and Israelis alike.




1998 The death toll due to Hurricane Georges rises to 307 after the storm passes through Carribbean. It then turns its attentions and batters the Florida Keys with 105-mph winds.




2000 Yugoslav voters reject Incumbent Yugoslav President Slobodan Milosevic in his bid for reelection but he refuses to accept the results.




2001 The United States and six of the world's richest nations agree to produce a coordinated plan to freeze the assets of all terrorist organizations.




2001 Saudi Arabia cuts ties with the Taliban government.




2001 Osama bin Laden's organization makes a fresh call to arms, saying "wherever there are Americans and Jews, they will be targeted."




2001 The Pentagon calls up nearly 2,000 more reservists, bringing to 14,318 the number of Reserve and National Guard personnel on active duty.

2001




2002 US forces land in the Ivory Coast to aid in the rescue foreigners trapped in a school by fighting between government troops and rebel troops. Rebels had attempted to take over the government on September 19.

2002


2003


2004




2004 I checked with Dan Rather and he assures me that the above is authentic.



2004


2004


2004

---
^ Top of Page ^
---

Click Here to email the Webmaster of this site.

Web Page Design by Nathan
This page was last updated on September 12, 2005